Window coverings can be necessary for privacy but they don't have to be totally utilitarian. Putting a little extra thought into window treatments can result in a unique and decorative decor statement. By making your own, you can get a custom look to fit even odd sized windows. While making your own with fabric is always an option, this collection of DIY window treatments goes beyond the usual.
DIY Window Treatment Ideas
Use A Wooden Sign As A Window Valance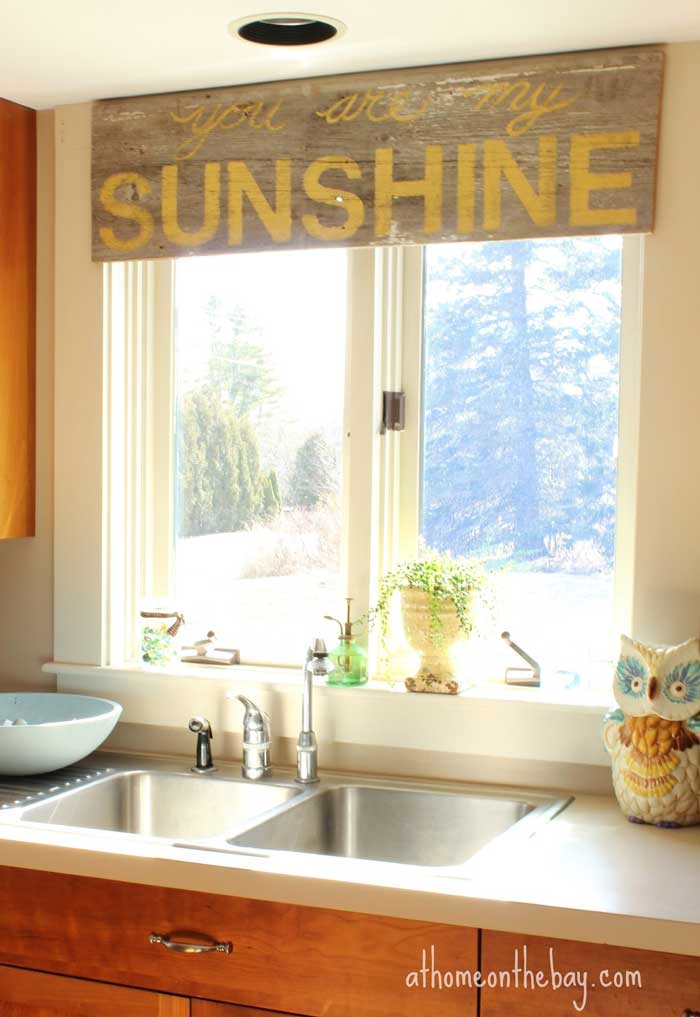 Rustic wooden signs don't have to be just for the wall. You could make one to fit a window and use it as a fun valance. If you want more covering, just attach fabric to the back or hang blinds behind the wood.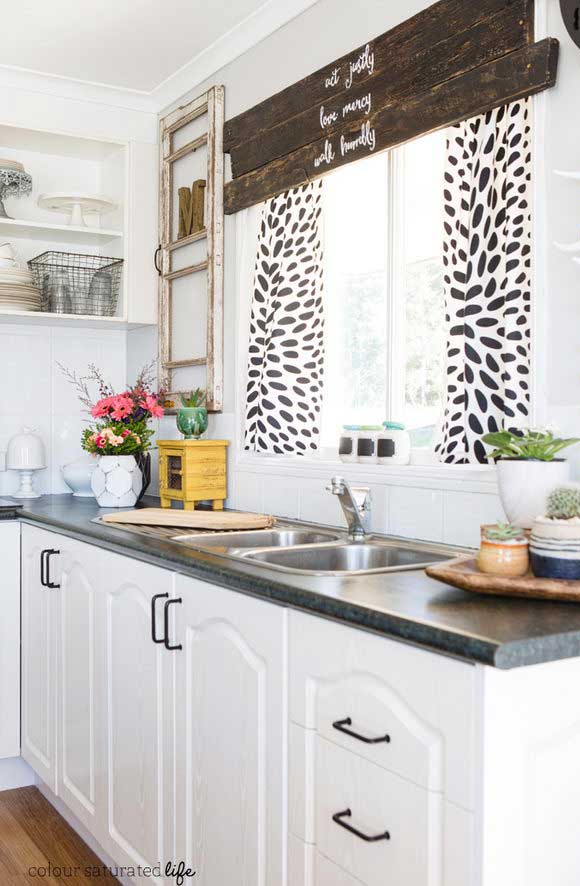 I love how the fabric curtains complement this wooden valance. The separate rustic boards give a whimsical look to this option.
Make Farmhouse Style Window Shutters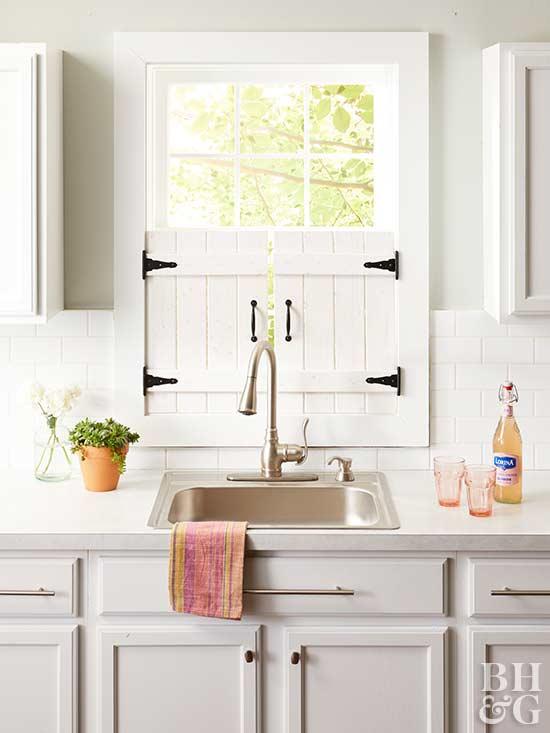 These farmhouse style shutters are a perfect rustic idea. Whether you cover just half of the window or the whole thing, the little barn doors fit a farmhouse to the tee.
Use Corrugated Metal For A Rustic Valance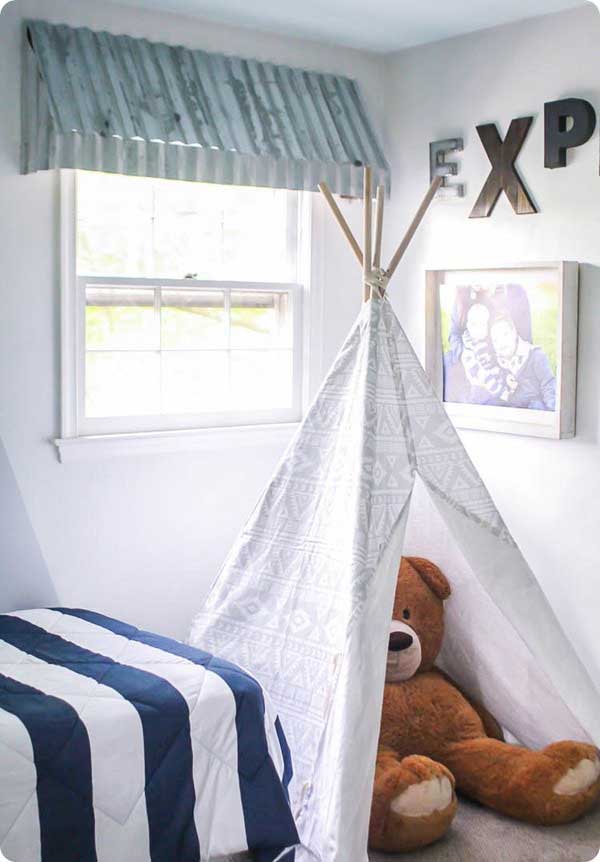 When I think of corrugated metal in the home, I usually think of industrial rustic walls or ceiling. One thing that doesn't normally come to mind are window treatments. However, this corrugated metal window awning is a super fun idea that adds texture to a room. The look is whimsically rustic industrial. Once you build a frame out of wood, you then just attach the metal pieces to form an awning.
Add Wreath Or Garland Window Toppers
Instead of just a window valance another idea to let more light into a room is to hang curtains at the bottom or at one side of a window. Then, to add interest to the top of a window, either hang a wreath or some garland.

This wreath balances out the cafe curtains below. The look is fresh and light without overwhelming the entire window.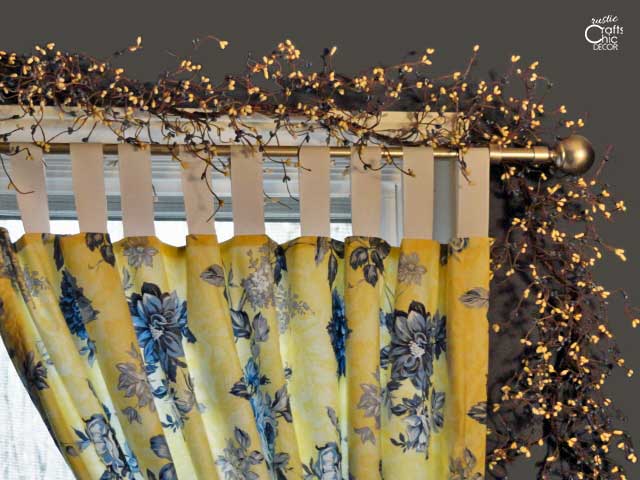 A similar idea is to hang curtains off to one side and decorate the top of the rod with garland. I hung these curtains below the window frame so that the tabs at the top would still let some light in as well.
Vintage Photo Window Valance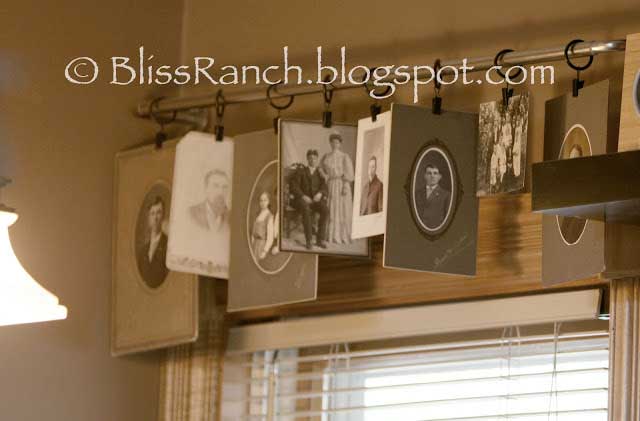 A super unique idea is to clip vintage photos to a hanging rod. This is a great way to display photos and add interest to a window top at the same time.
DIY Barn Door Window Treatment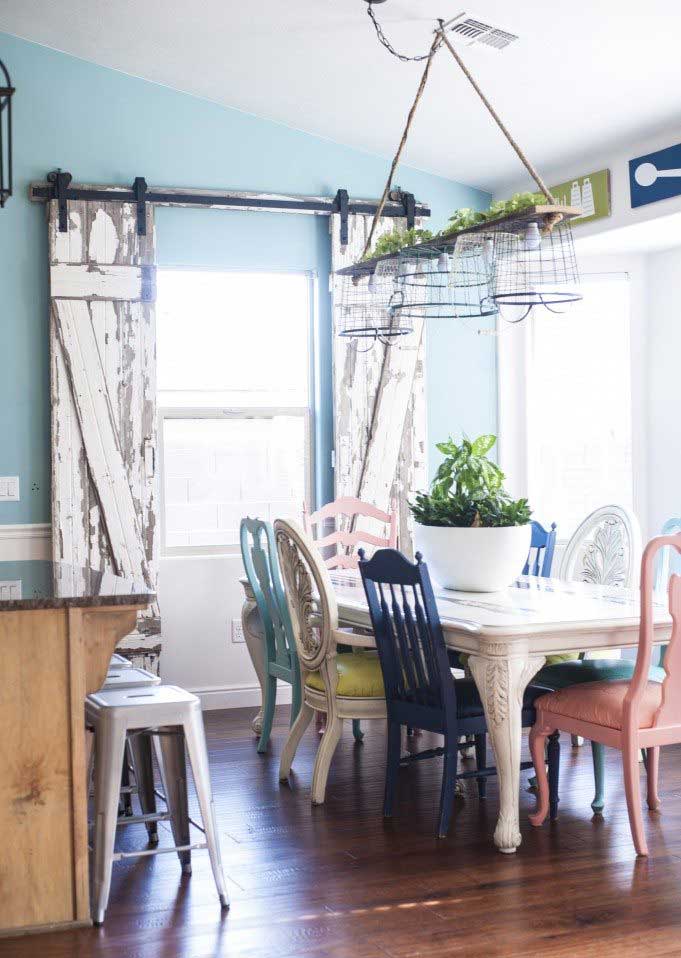 In farmhouse style or other rustic homes, it has been very popular to hang sliding barn doors over an entrance or closet. Here the barn doors are used as window treatments. When you need a little privacy, just slide the doors shut over the window. This would also work great for shorter windows. If you have the width over a window, you just need to hang a barn door slider. Then, just build your own doors to fit the height that you need.
Hang Mason Jars As A Window Treatment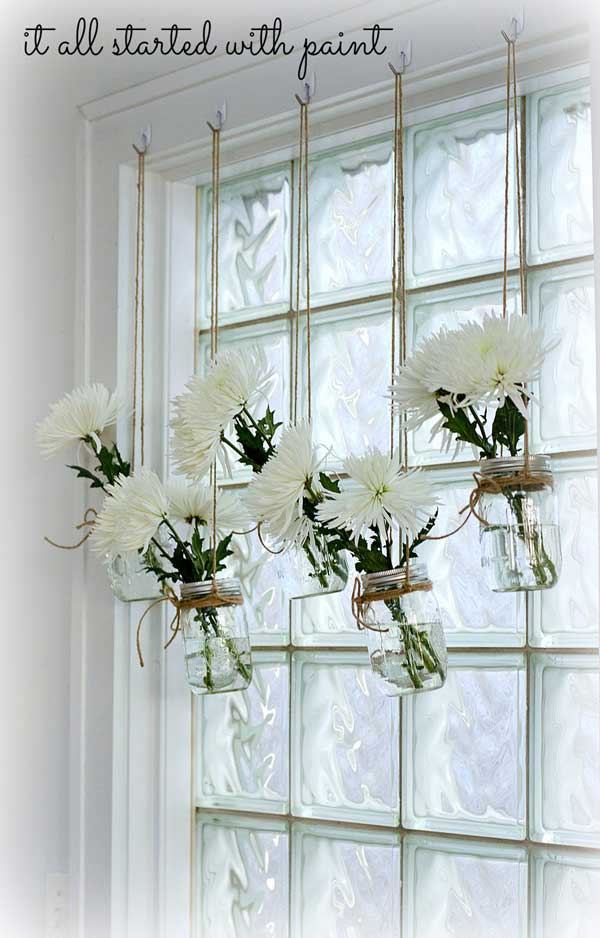 Hanging mason jars with flowers is a super delicate and chic look for a DIY window treatment. Not only do you get an interesting looking window but your flowers or plants can get plenty of sunlight.
Use Vintage Shutters As An Indoor Window Covering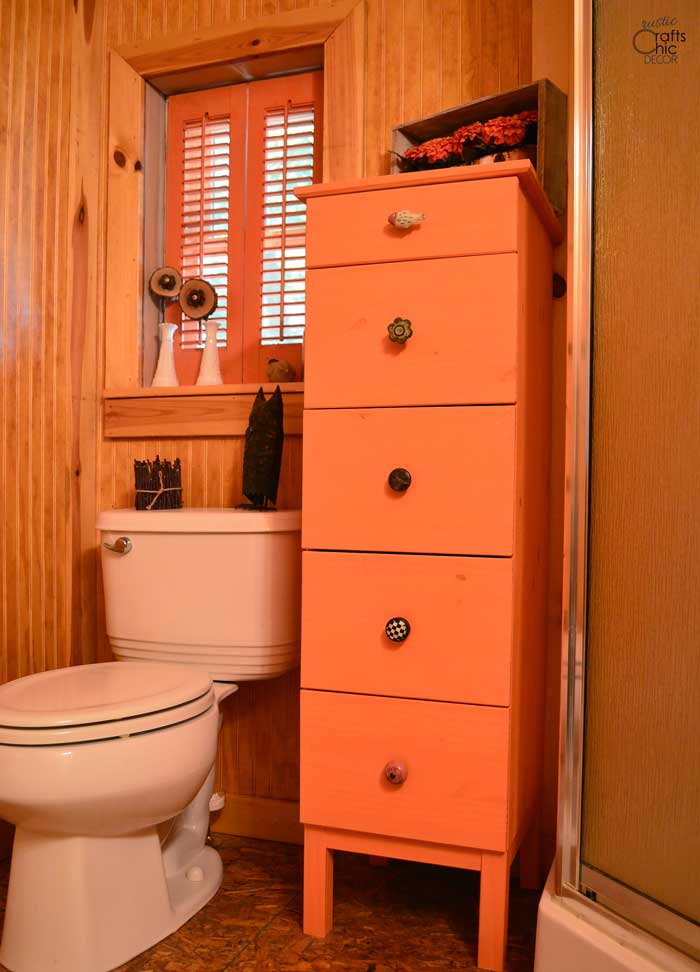 I found a set of vintage shutters that fit perfectly into the frame of our cabin bathroom window. Old shutters can also be hung like barn doors or attached to the window frame with hinges.
DIY Pallet Vertical Blinds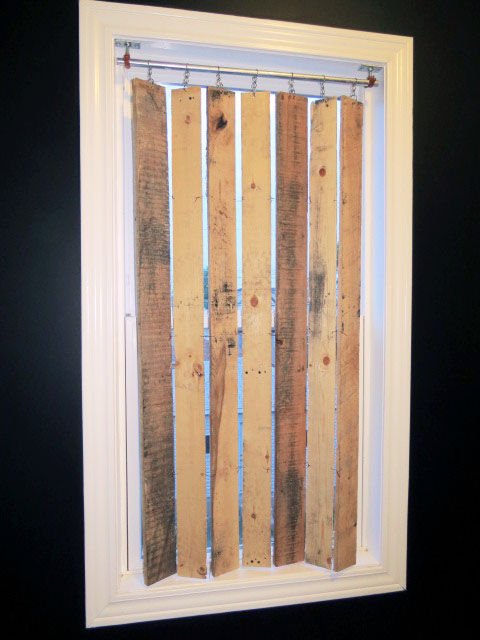 Decorating with pallets is extremely popular. So, it makes sense that a pallet can also be used to make your own vertical blinds! I love this rustic idea for DIY window treatments. And, the cost is barely nothing compared to buying actual wood blinds.