A shabby chic style of decorating adds a lot of warmth and character to a home.  If you are in need of a little change, it doesn't take much to transform what you already have to this heart warming and nostalgic trend.  Usually all it takes for some diy shabby chic is a little bit of paint and embellishments.
I found several ideas that you can incorporate into every room in your house.  You will be amazed at how these little touches can change the whole look of a space!
To get the full tutorials for all of these easy projects, just click on the photos.
DIY Shabby Chic Ideas: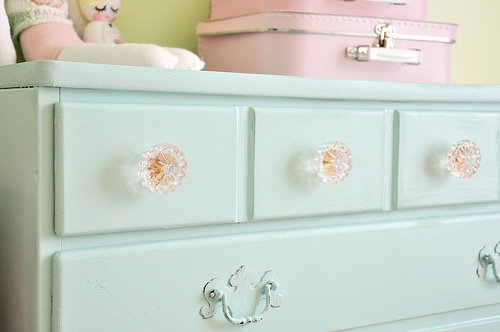 Shabby Chic Dresser Makeover – Some fresh paint that was lightly distressed along with some cool new knobs gave this old dresser a wonderful shabby chic look for a little girl's bedroom.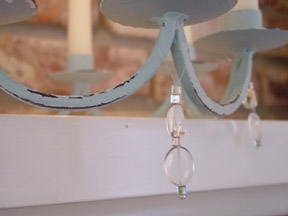 Shabby Chic Light Fixture Makeover – A thrift store wrought iron light fixture gets a whole new look with paint and glass embellishments turning it into a chic dining room light.
Here is another great light fixture makeover: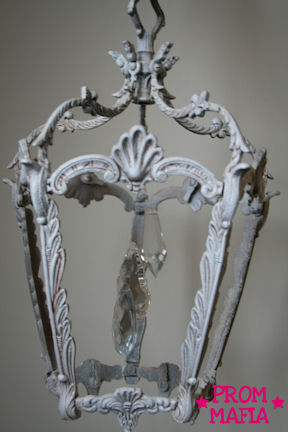 Who says you need to buy expensive lighting to get a great look?  This chandelier was purchased for $3 at a garage sale and re-styled!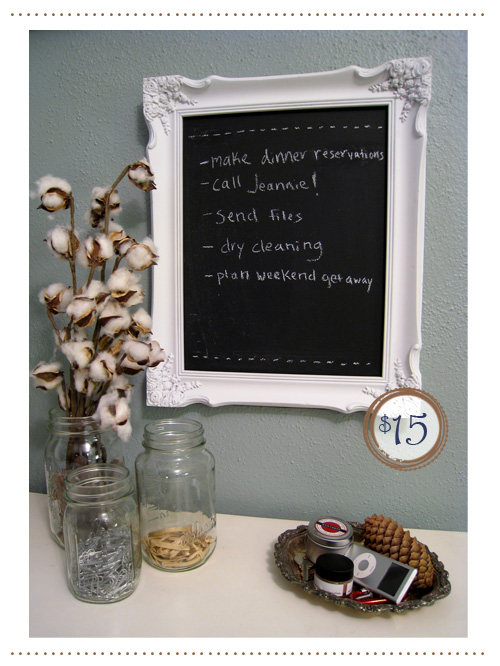 Shabby Chic Framed Chalkboard – Framed chalkboards are very popular in shabby chic decorating and it is super easy to make your own.  An old picture frame can be easily transformed and the more ornate the frame, the better!  Combine this look with some inexpensive mason jars and you have a fresh new vignette.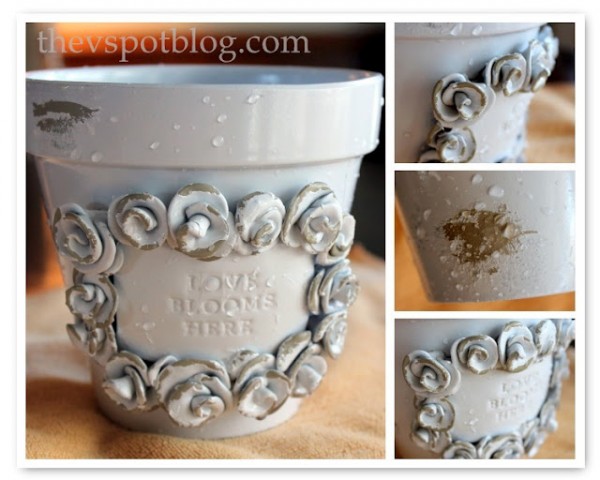 Shabby Chic Flower Pots – Transform those old flower pots that you have lying around into something fabulous for any room in your house.  Fill a pot like this with fresh or silk flowers for a cheery centerpiece!
Shabby Chic Bench – Maybe you have an old bed frame that you don't need anymore.  Don't let it just take up space – turn it into a fun shabby chic bench instead!
Happy Decorating!