Have you ever considered using rubber bands in home decor?  I probably wouldn't have initially but when you have a lot of them, you begin to think of creative ways to use them up.  You can flick just so many at your husband!
There are some ways that I like to use rubber bands that are helpful in the process of completing decorating projects.  One handy tip is to wrap a rubber band around a can of stain or paint lengthwise and at the middle.  This way, when you dip your brush into the can, you can wipe it against the rubber band, as you are removing the brush, to eliminate the excess.  It definitely saves the mess on the side you can get from wiping your brush against the rim of the can!
I have also used rubber bands to temporarily secure items together in a variety of different craft projects.  But, rubber bands don't have to be used only as a tool.  They can also be a finished part of your decorative item.
As I began to look around, I found several fun rubber band crafts that are perfect for incorporating into home decor.  Here are just a few of my favorites: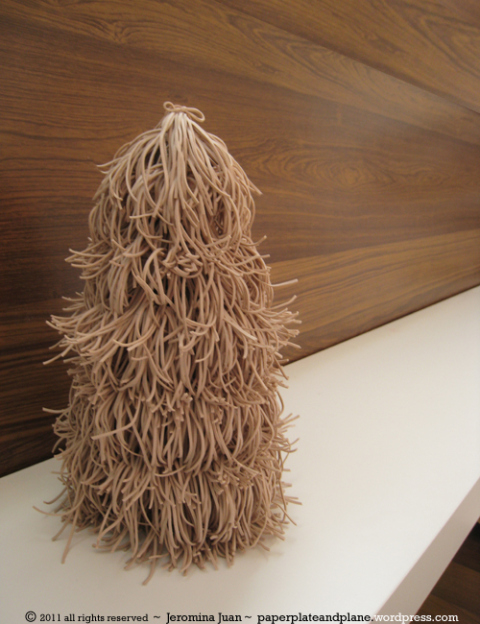 This cool shaggy tree makes a unique and neutral Christmas tree or can be used really any time for some whimsical tree decor.  If you wanted to add color, just use colored rubber bands.  Just click on the photo for the easy tutorial.
I also like this sleek style of tree: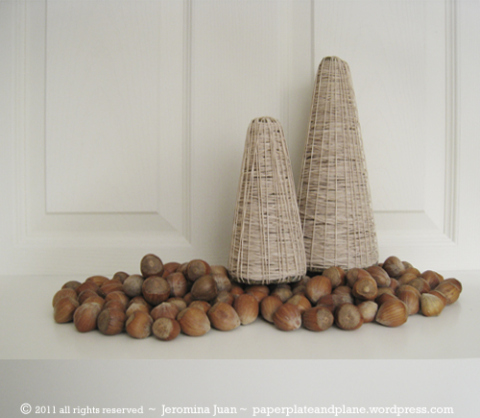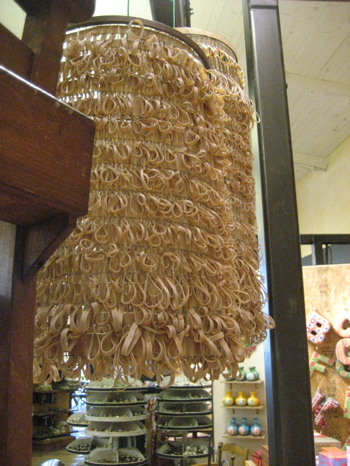 Recreate this fun Anthropologie lampshade by attaching your own rubber bands to a lampshade.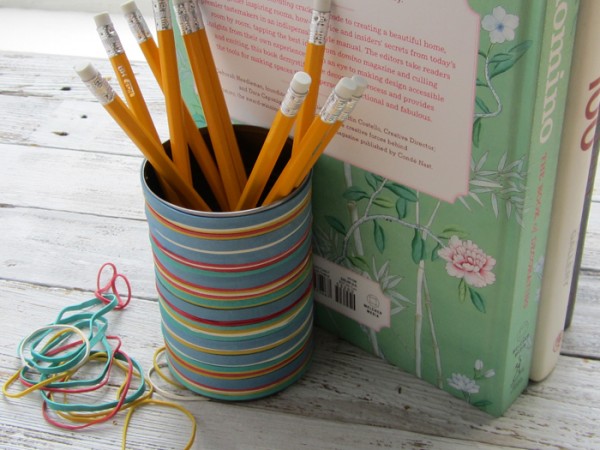 Recycle a can and a bunch or colorful rubber bands at the same time to create this hip pencil holder.  Just slip the rubber bands over the can without twisting.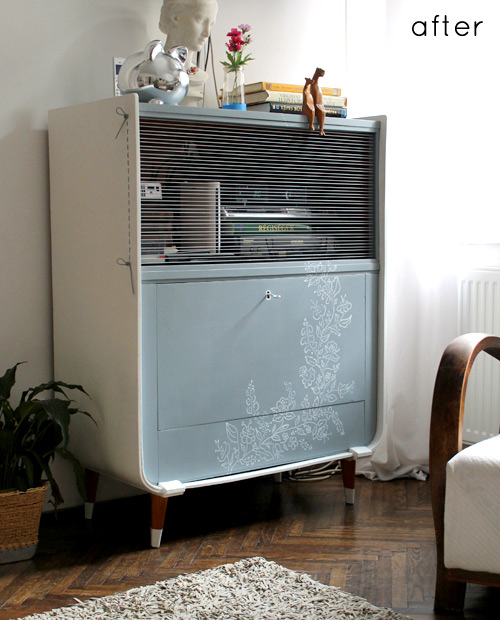 Something you may not have considered is using rubber bands in a furniture makeover!  I know I hadn't.  This cabinet makeover turned out great with a rubber band screen at the top.  Make sure to check out the before and after by clicking on the photo.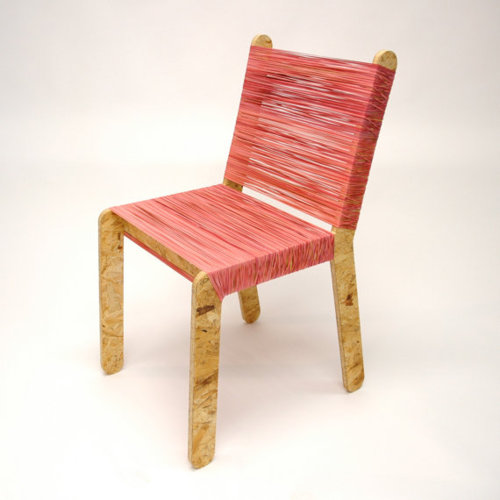 This cool chair was made from particle board and wrapped with large rubber bands.  It may also be a fun thing to consider if you have an old chair frame in need of a new seat or back.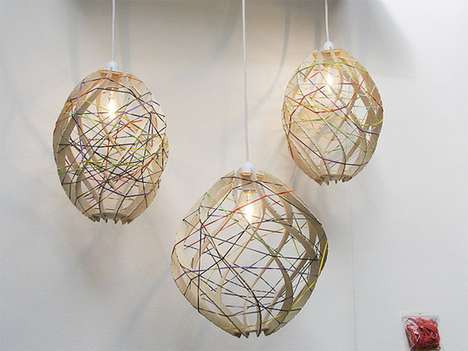 Dress up some glass or metal framed pendant lights with a colorful pattern of rubber bands.
For more recycled craft ideas, make sure to check out my Recycled Crafts page.
Happy Crafting!