I think one of the most popular vintage items used in home decor has to be repurposed old windows. The chippy paint, unique styles and light, airy feel make them a desired addition to rustic, farmhouse or vintage decor. And, there seems to be an unlimited supply from all of the renovating of older homes.
Where To Find Old Windows:
Once windows come out of an old home, they typically go into an architectural salvage yard or store. You can also find them from Craigslist, flea markets, antique stores, or thrift stores.
Examples Of Old Windows In Decor:
The most simple way to repurpose a window is to use it as a backdrop for other decor. For example, I placed an old window, with great chippy paint, on my kitchen cart behind my coffee station. I then hung my wooden spoons so they overlapped the window. The window just added another dimension and some more texture to my vignette.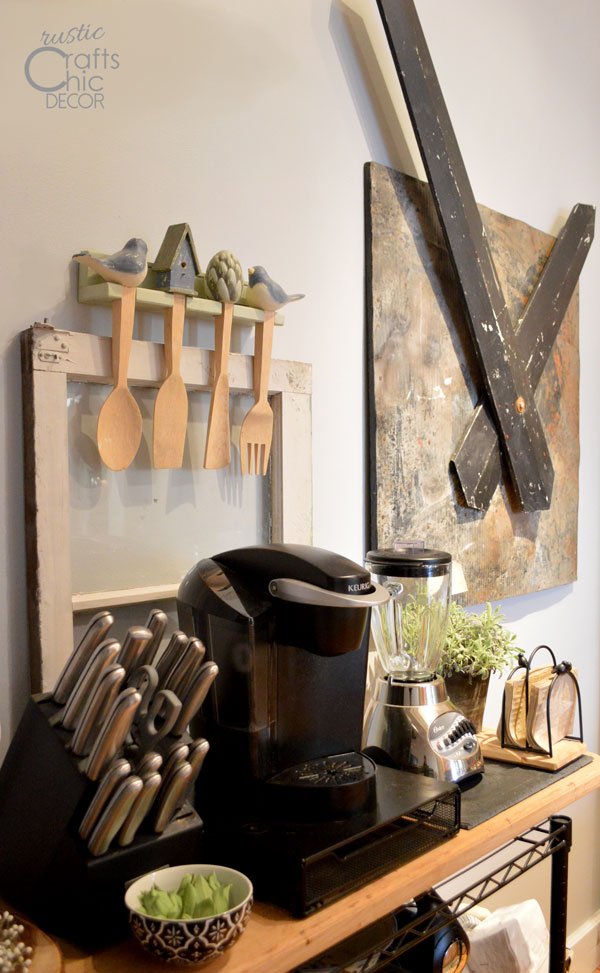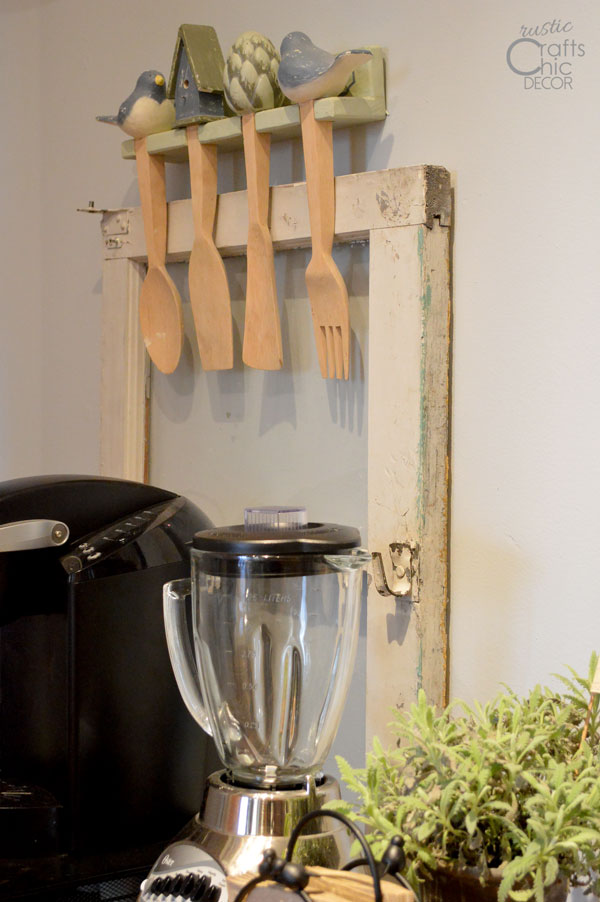 Since many old windows have multiple panes, they can also make fantastic photo frames. You can either fill each frame with an individual photo or place a large format photo behind the panes for a super cool look. Country Living shows an example of the large format look here.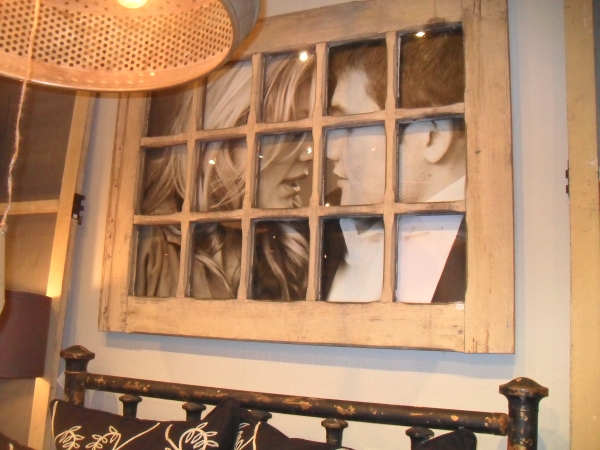 Sometimes these vintage windows are best used without the glass. Maybe some of the glass was broken or cracked – no worries! All you need to do is hang one of those babies up to the ceiling with chain and attach some s hooks to hang pots and pans from! You can see all of the details for this DIY Project at The 36th Avenue.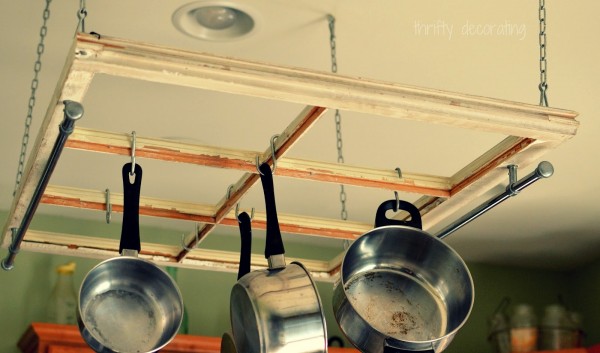 For many more unique ideas see these other posts on using old windows in home decor:
How To Decorate With Old Windows
Decorating With Old Windows At The Exterior Of Your Home