I love books!  I love the smell of them as I read and I would never want to destroy a good book.  However, there are always those  books whose pages are better off in a crafty design than left in written form.  For those, I have some great craft ideas for you to use to recycled them rather than give them away to some other unfortunate reader.
If you don't have your own books, you can always go to a thrift store and pick up a stack of paperback books for next to nothing.  If it's garage sale season, that is a great place to pick some up as well.
You can, however, also make your own aged book pages with my simple aged paper technique.  You can print off your own papers to look just like an old book page.  You can also use this technique on any paper back book page to give it an aged look.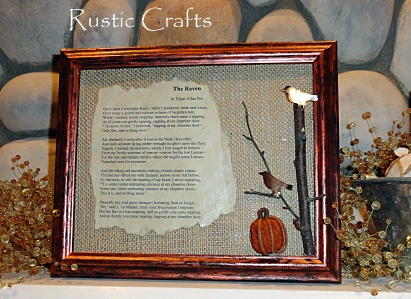 This is the craft that I made with my aged paper technique.  I did it for a Halloween poem but you could print off an excerpt from your favorite book or any poem and decorate a frame in much the same way.
Whatever you decide to use, I think you will enjoy some of these fun craft projects: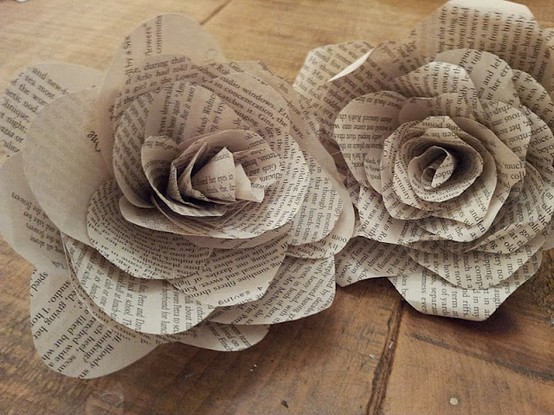 These book page flowers from Twiggs Studios make the perfect embellishments for gift wrap, scrapbooks, or other craft projects.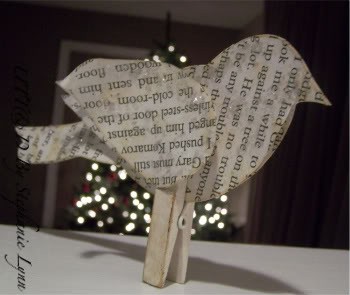 This little bird by Under The Table And Dreaming is just so adorable!  I do have a thing for birds and this one is no exception.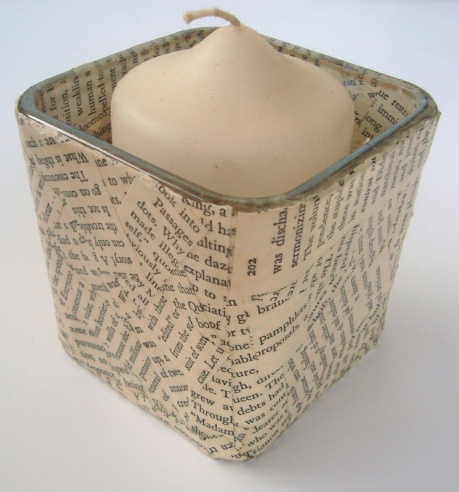 A candle holder is something I would definitely use and one covered in book pages is the style for me!  I love this idea by Think Crafts Blog.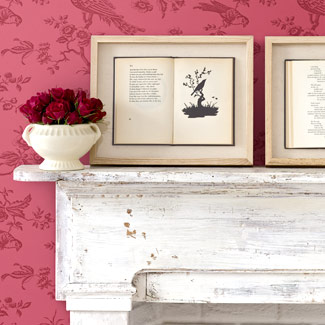 How about making artwork out of your favorite hardcover book?  Good Housekeeping shows you just how to do that with a shadow box and a few other simple materials.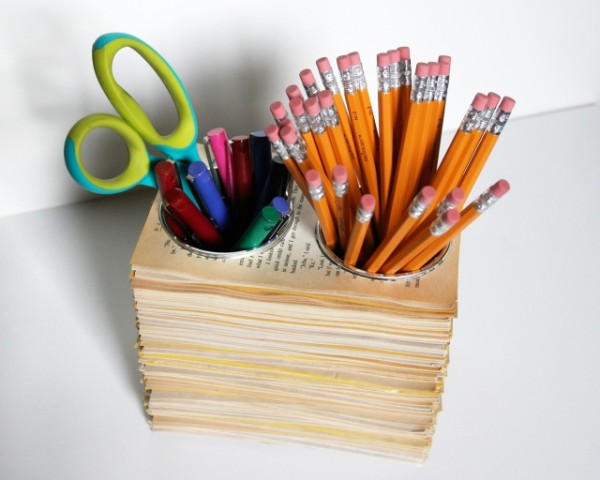 This book page pencil holder is so cool, I just have to make one of these for my home office!  Reduce, Reuse and Redecorate shows you how to make this nifty holder.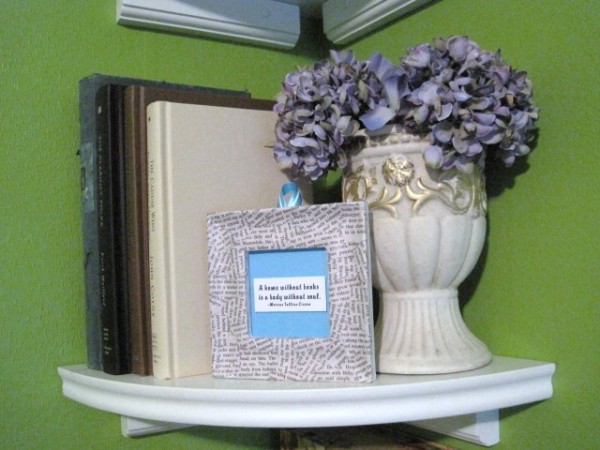 Decorating a picture frame is always a great idea too, like this frame done by Wohler's World.  You could take a series of unmatched frames and decorate them all with book pages to make them uniform for a mantel or shelf setting.
Do you have a favorite?  Let me know your thoughts…….
Happy Crafting!