I love to buy Pringles potato chips in their handy little storage cans.  They store so nicely in the cupboard!  However, when they are empty, it almost seems a shame to just throw the cans away.
I have re-used the cans to store other items in my craft room, like long paint brushes or floral picks.  But…there are several fun things that you can do with these cans that are perfect for decorating or gift giving for Halloween.
There are so many fun ways that you can decorate a can simply to hold treats for gift giving but there are also some unique decorating ideas that you can try.
After searching for some festive ideas, I came up with a list of favorite Pringle can crafts just for Halloween to share with you.
Just click on the photos to get to all of the step by step tutorials!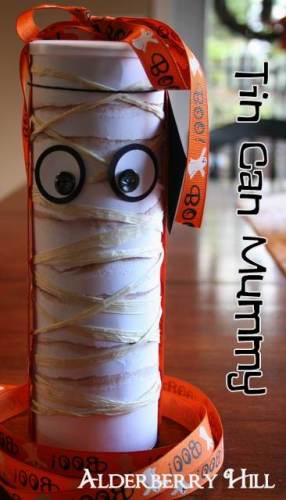 This mummy can makes an adorable Halloween decoration or could also be used, for a dual purpose, as a container to hold treats.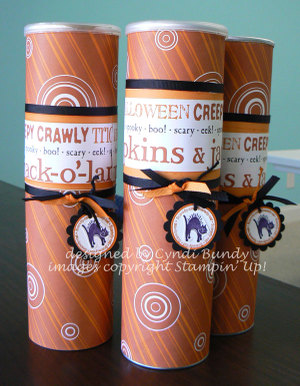 Here are some festive Halloween treat cans to give away to teachers or to your kids who are too old for trick or treating but still would like a nice treat!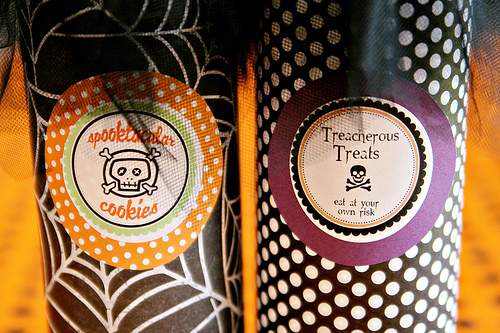 Here is another treat can which can also be used for "Booing" neighbors.  We do this in our neighborhood.  You put a treat in a container and leave it on a selected neighbors porch with a note to keep the treat, put a ghost picture on your door and return the favor to someone else who hasn't previously been "booed".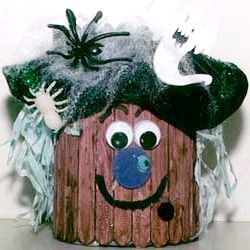 This friendly witch is made from the smaller sized Pringles can and some craft sticks.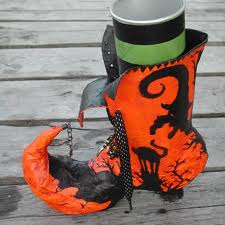 Why not make a witches leg to stuff into a paper mache boot?   A Pringles can works perfectly when painted like a pair of striped stockings!
Happy Crafting!