If you think Halloween is all about bright orange and green, think again! It's easy to carry over a rustic decorating scheme right into the holiday season with some handy craft tricks. And, I'm not talking witchcraft here! There is no need for secret spells or trickery to come up with rustic Halloween decor that is easy to make.

You may already be familiar with all of the different pumpkin crafts that you can create in a non-traditional rustic style. I have made pumpkins from book pages, covered others in birch bark, and even have used an old sweater to update an old pumpkin. There are so many ways to change things up to fit your decor style. 
Whether you want to incorporate the orange or keep things more neutral, there are plenty of ways to create a vignette that is both festive and rustic. If you prefer decorating just for Fall without a Halloween theme, then check out these creative Fall decor ideas that will carry you through the entire season.
I've put together this collection of rustic Halloween decor ideas that give a nod to the holiday in a more subtle way. These rustic Halloween crafts make it easy to have a festive home.
Rustic Decorating Ideas For Halloween
This post contains recommended product links. If you make a purchase through one of the links, I will earn a small commission at no cost to you.
Frame A Spooky Scene

TUTORIAL: How To Age Paper For Crafts
You can still give a touch of spooky to a craft project that highlights aged paper, burlap, and branches. All I did was print off an excerpt from Edgar Allen Poe's, The Raven. I then aged the paper and put it on a burlap background. The somewhat spooky scene is subtle and fits in well with other rustic decor.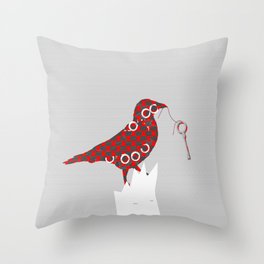 AVAILABLE AT AMAZON: Halloween Crow Throw Pillow
Decorate Mason Jars For Candy Storage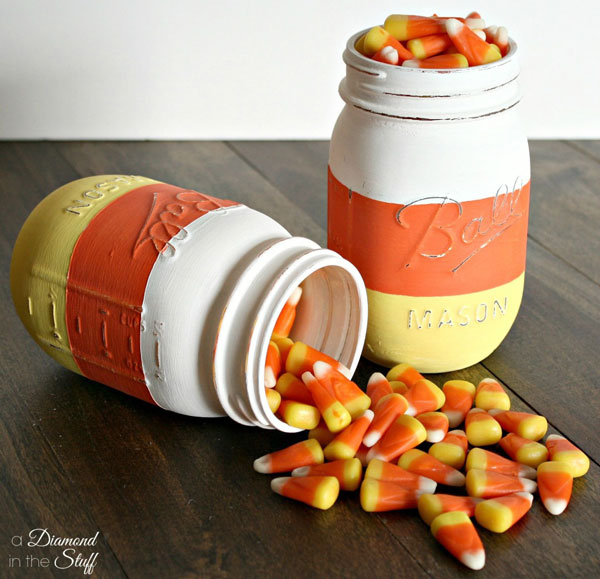 TUTORIAL: A Diamond In The Stuff
Mason jar crafts are always a favorite in rustic decorating. The vintage look is warm and nostalgic. This fun candy corn mason jar is fantastic for Halloween with the look of candy corn. A little paint is all you need to repurpose the jars into festive decor.
Go Batty At Your Front Door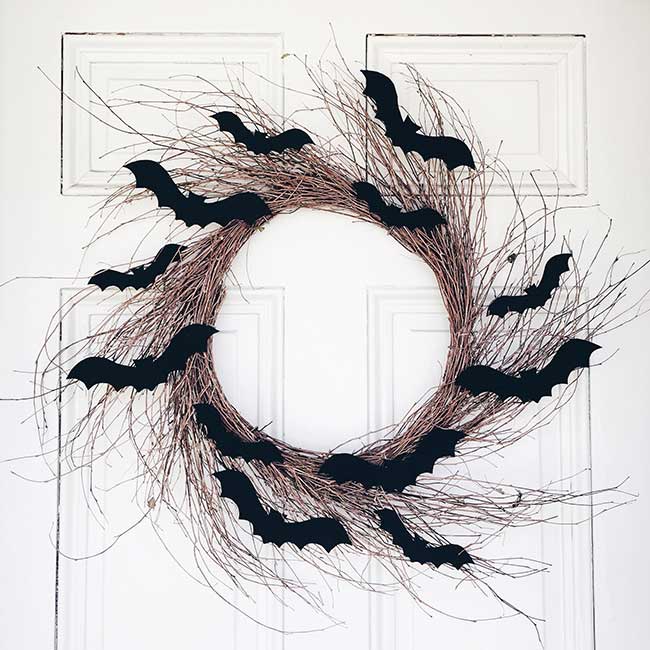 Simple, rustic, and spooky is the perfect recipe for a front door Halloween wreath. The bats are cut from felt and simply glued to a wispy twig sunburst wreath. It's an easy craft with a lot of impact.
Old Ladder Halloween Sign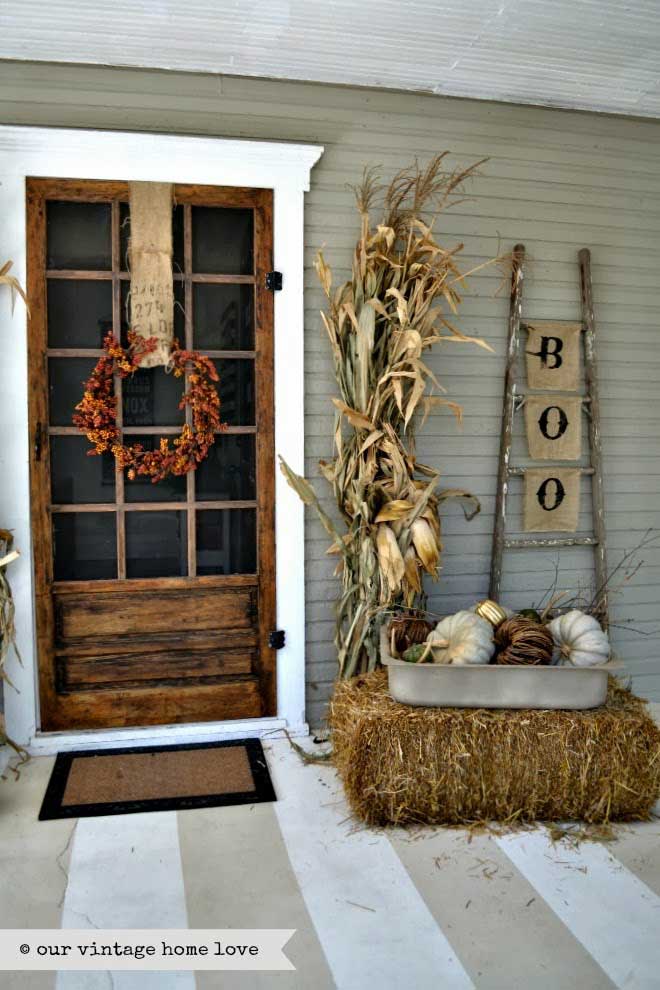 Who can resist an old ladder when it comes to rustic decorating? A ladder climbs to new heights when it is made into a decorative Halloween sign. Use burlap as a base to stencil on some letters and drape over the rungs.
Halloween Hayride Sign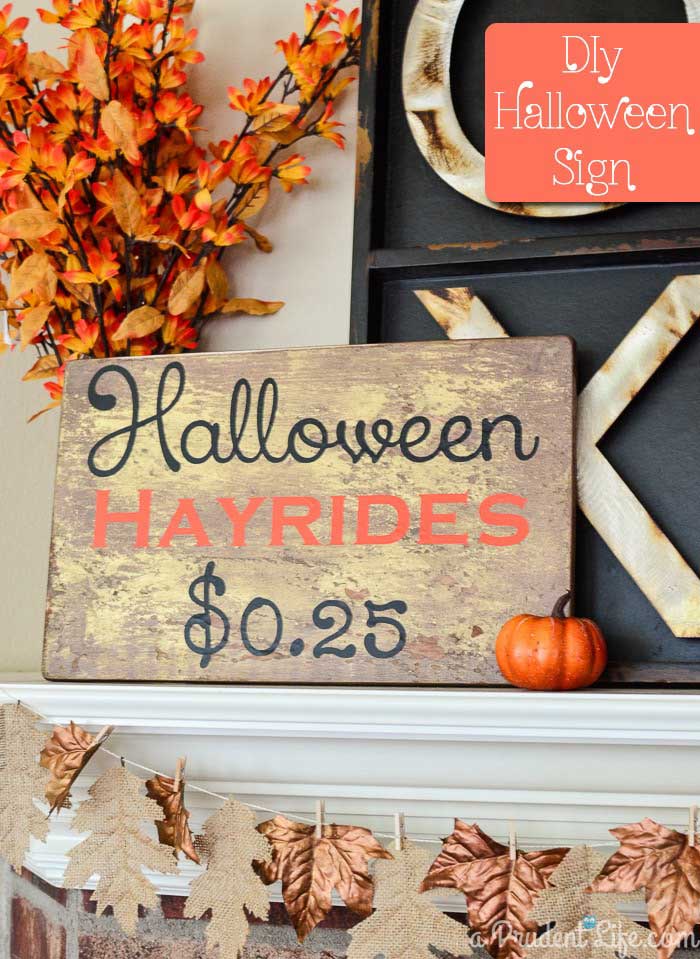 When you take a scrap piece of wood and then distress it, it makes the perfect base for a rustic Halloween sign. Then just transfer or paint your Halloween message onto the wood and display!
Halloween Message On A Chalkboard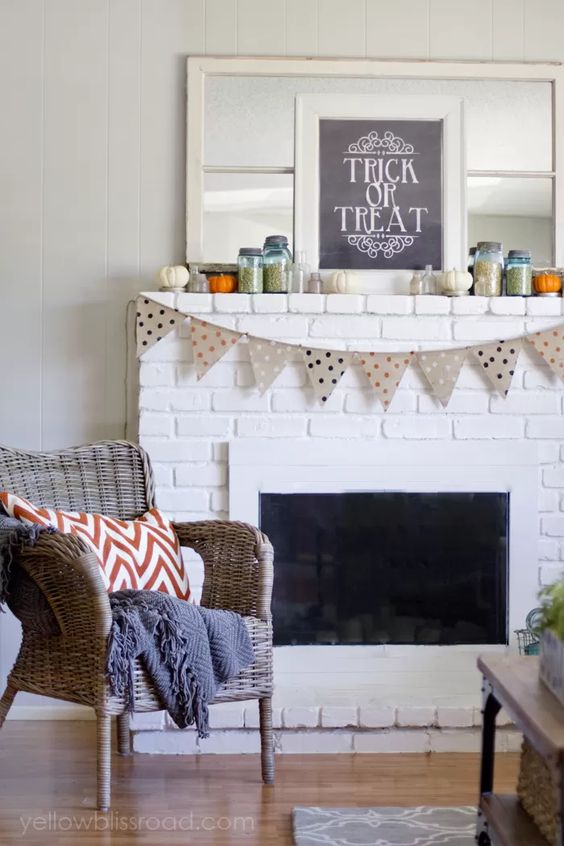 Chalkboards are used so often in a rustic farmhouse style home. It makes perfect sense to create a message just for Halloween on a chalkboard. Combine that with vintage mason jars and burlap banner and you have the perfect recipe for a rustic Halloween display.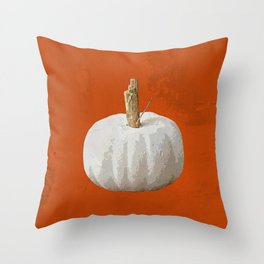 Wood Slice Pumpkins For Rustic Halloween Decor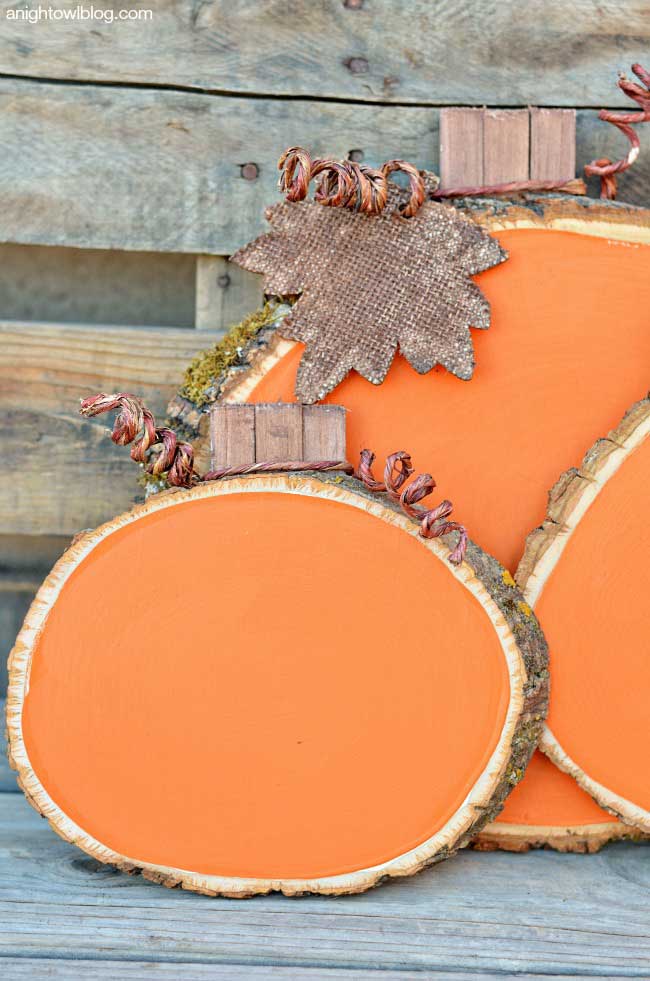 A rustic wood slice is already the perfect shape for making it into a pumpkin. Even if you don't paint the inside orange, you can still tell that it is a pumpkin with the added wood stem. You could also paint the inside with chalkboard paint and write out a fun Halloween message.
Black And White Mason Jar Treats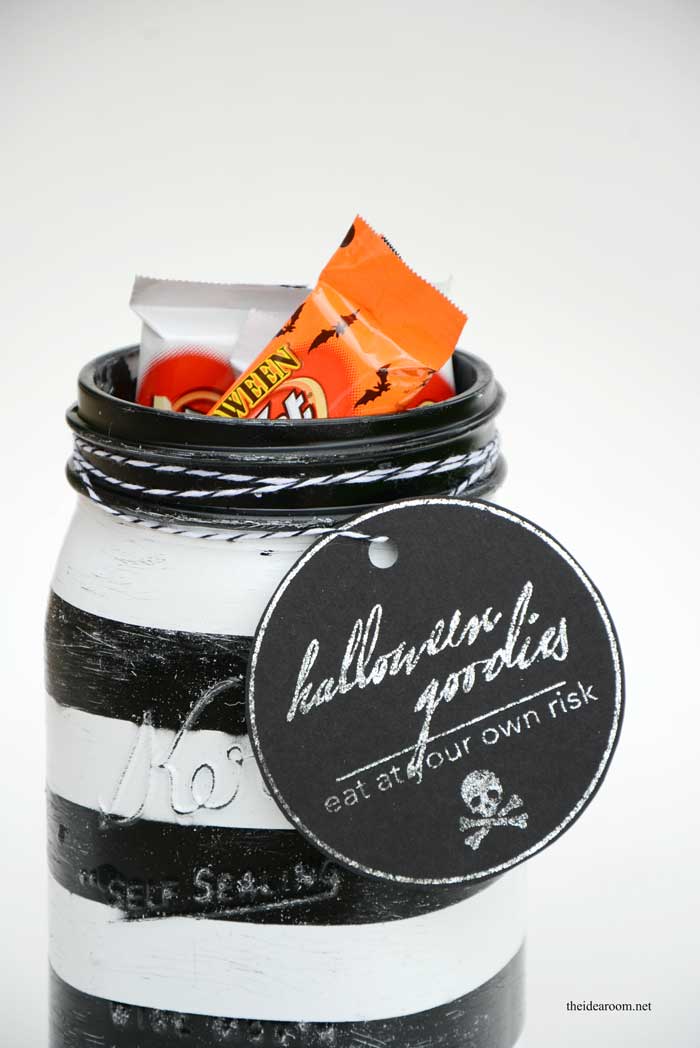 Here is another crafty idea for using mason jars at Halloween. This is such a fun idea to give as a treat. The distressed black and white paint is fairly neutral while the message is downright cryptic!
Instead Of A Wreath, Hang A Basket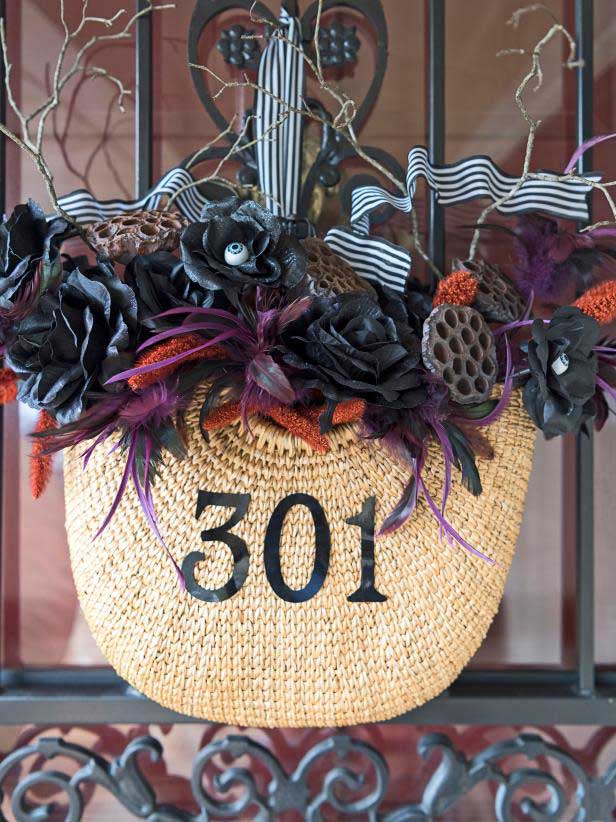 A rustic basket is perfect for filling with all kinds of spookiness. Black roses give an eery look that is perfect for the holiday.