Decorating with birch is one of the most affordable ways to get a quick and easy shabby chic look into a room.  If you don't have access to your own wild birch trees, you can always purchase dried birch from a specialty supplier.
I think what makes birch so popular in decorating is that it is naturally rustic and yet so clean and bright with its smooth white bark – a perfect shabby chic combination.
You really don't have to do anything with the birch other than cut it to the size you want and display it artfully.  Here are some decorative ideas to inspire you.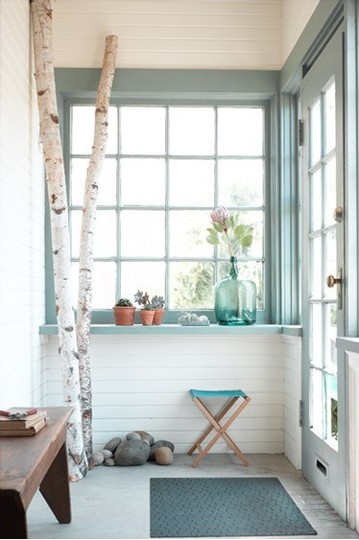 I love these floor to ceiling birch trees!  The color and texture add the perfect design feature to this soothing entry nook.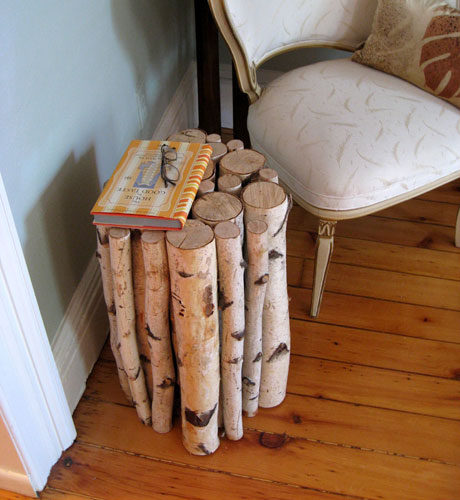 Birch logs all cut to the same height and fastened together make an awesome side table.  You could also add a round glass table top to this for more table surface area.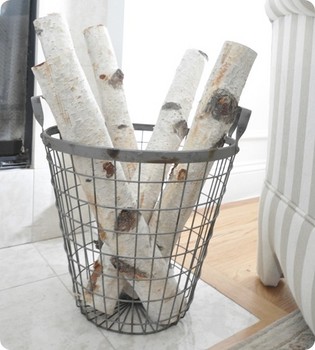 Just setting birch logs in a fun vintage wire container makes enough of a decorative impact in a room.  So simple and yet so attractive.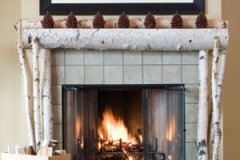 If you are up for doing a fireplace mantel, you might want to try a design like this one using birch logs.
The birch is a nice complement to the cool blue tile shown here.
Another option, to get a similar look without all the work, is to flank each side of your fireplace with a container of long birch logs.  You could also lay some more logs across your mantel.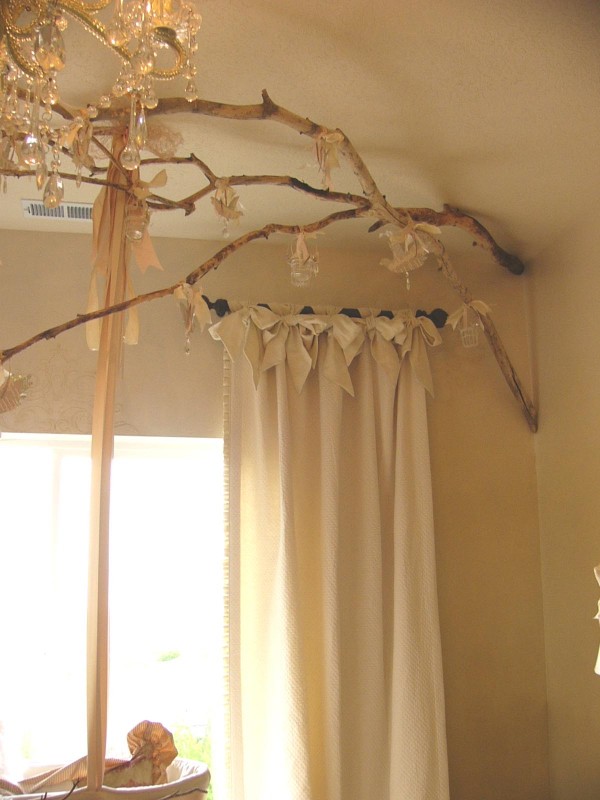 This is such a romantic look.  The outdoor feel brought inside is fresh and soothing.
Happy Decorating!