Glass vases and other containers are often used in home decor to display colorful objects or those with lots of fun texture.  It's a great way to decorate because you can easily change up the look by replacing what you put in the vase.
It's pretty easy to find the typical decorative round balls in wood, glass, acrylic or vines in a variety of different colors, patterns and textures.  However, there are a lot of other things that you can use for vase fillers that are unique and decorative and that you just might have sitting in your home already.
I happen to like birds and have a couple on my kitchen desk.  To kind of stay with the bird theme, I decided to fill my vase with birch branches and little bird nests.   If I decide to add some color, I might throw in a few artificial bird's eggs.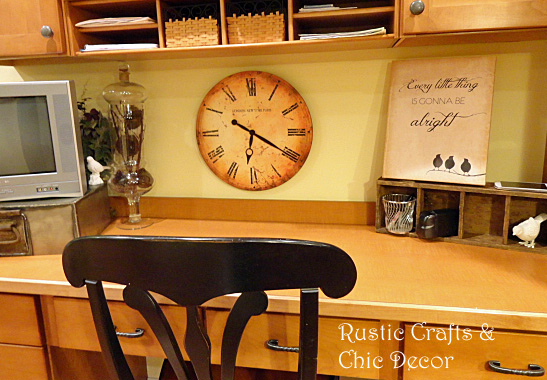 Here is a close up of the vase: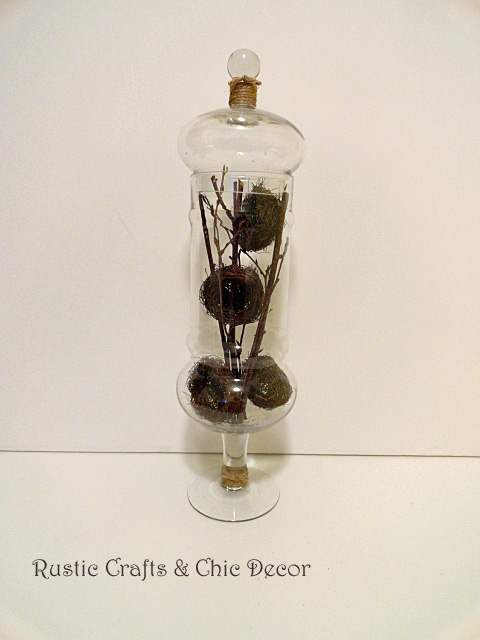 You may want to decorate with a vase and use it for storage at the same time.  I love this idea for displaying fruits and vegetables: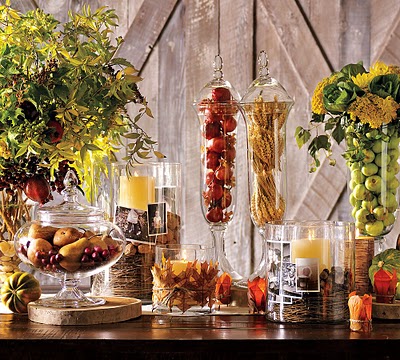 Don't all of the colors look bright and cheery?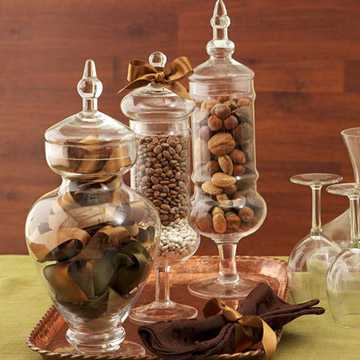 Nuts, beans and potpourri are all warm and earthy and make great vase fillers especially for the Fall season.  Coffee beans make a great filler as well!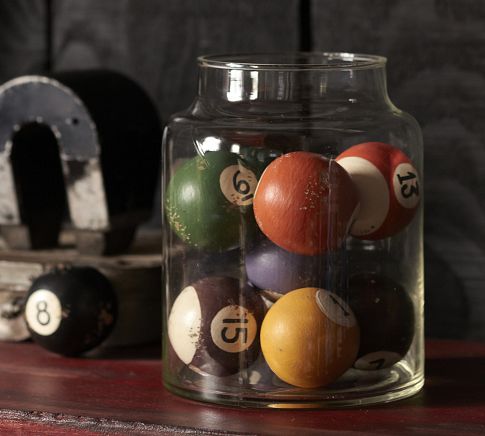 Collect vintage billiard balls, croquet balls or dice to use as fillers.  This is especially fun for a family room or game room.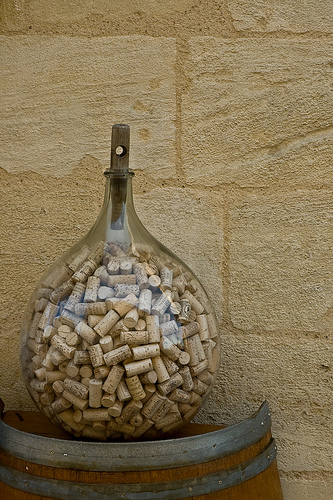 Wine corks are easy to collect….if you drink wine that is!  And, it doesn't take long to have enough to fill a vase, especially if you have some help from a few friends.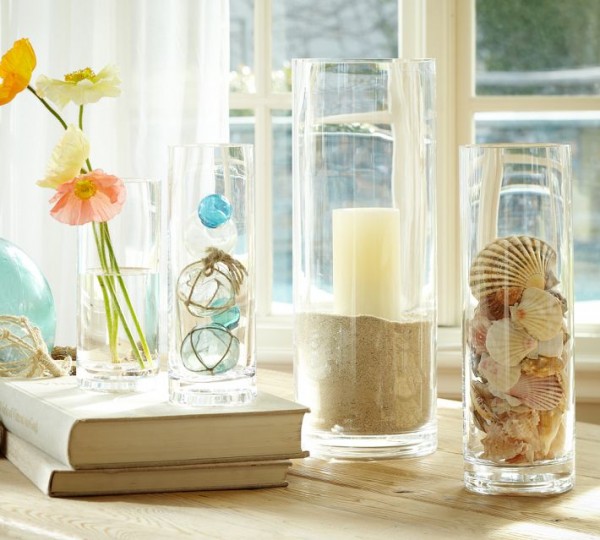 If you like to collect sea shells when on vacation, then this is a perfect way to display those treasures!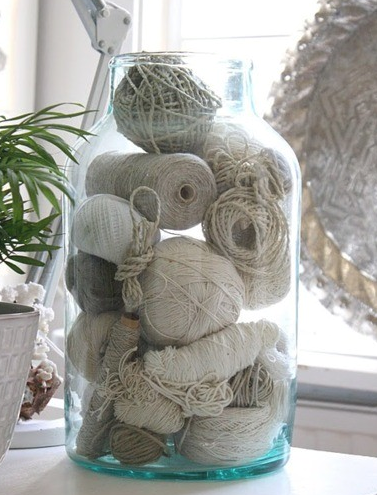 Finally, here is something that you may have stashed away in your craft room.  These balls of twine look decorative and unique when tossed together in a glass jar.  But don't stop there!  Other items from your craft room, that can be used, are wooden thread spools, buttons, balls of yarn or bobbins.
Have you used anything unusual for a vase filler?  Share your great ideas in the comments!