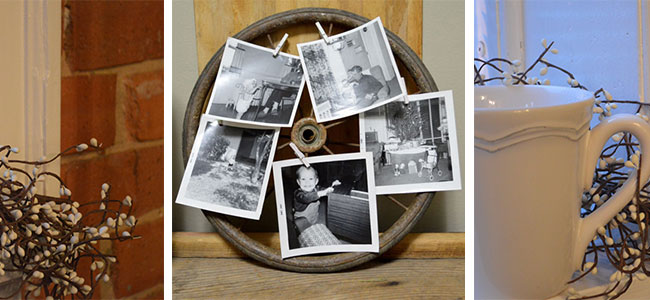 What To Make With Old Jewelry
Clean out your jewelry box and make something with the pieces that you are no longer wearing.
This is a great way to upcycle and you won't feel guilty for just letting that collection of trinkets lay there.
So you may be wondering what to make with old jewelry that will be in any way useful or decorative.
Well, wonder no more! I found a great collection of craft ideas that will inspire you to start digging through your jewelry right now.
The first idea is one that I am actually working on right now for my daughter's wedding.
It is a time consuming project but it is a great way to use old brooches and earrings.  If you make these to sell, they can go for $300-500 depending on the brooches and detail put into the bouquets.
You can add some glitz and glamour to a pair of shoes real quick and easy by clipping on a pair of fancy earrings.
How about making a decorative accent for your home by embellishing a letter with jewels?  Spray paint ties the whole design together.
You can always use a bookmark and these are so pretty to look at that you will want to start reading just to use them!
Here is another bookmark idea in a clip form:
I am a big fan of dressing up furniture knobs just a touch.  Embellishing knobs with jewelry is a perfect idea for a shabby chic style piece!
Here an old bottle was embellished with jewelry and fabric scraps.  There was all kinds of recycling going on for this project!
And, at Christmas you can make a dazzling Christmas tree using a styro-foam cone embellished with jewelry.
Happy Crafting!