A fun way to bring a little cheer and color to your Christmas decorating is to add in some candy. Whether real candy or fake, a display of colorful goodies is sure to add a smile. Some places that you may want to add candy decorations are to the tree, a garland, or displayed in a hot chocolate bar. Peppermint candies are extremely popular at Christmas as well as gum drops and chocolates. This collection of DIY candy decorations is full of ideas for making faux candy. Plus, there are plenty of ways to make decor using real candy. All of these Christmas candies are easy to make and display.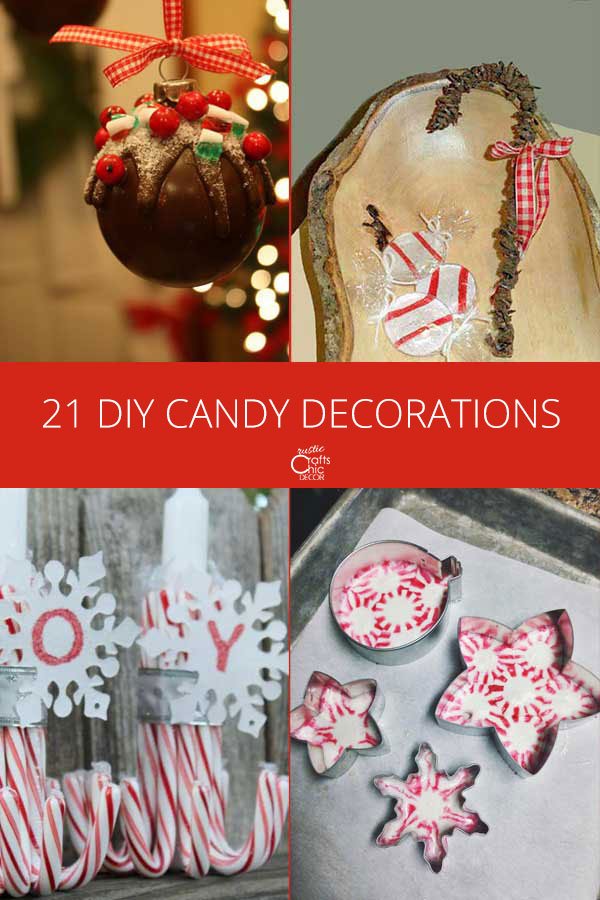 This post contains recommended product links. If you make a purchase through one of the links, I will earn a small commission at no extra cost to you.
Wrapped Peppermint Candies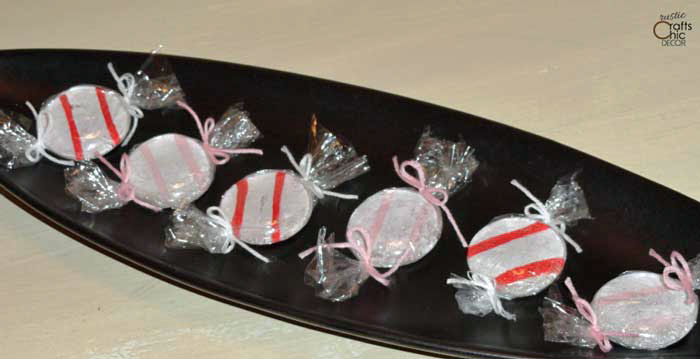 Use faux wrapped candies as a vase filler or to display in a dish or tray. It gives a festive look without the temptation to eat them! You can also glue the candies to a section of twine and use as a garland. For gift wrapping, use the candy for a package topper instead of a bow. These are easily made with flat glass round marbles and craft paper.
SHOP: Flat Glass Round Marbles
Rustic Candy Cane Ornament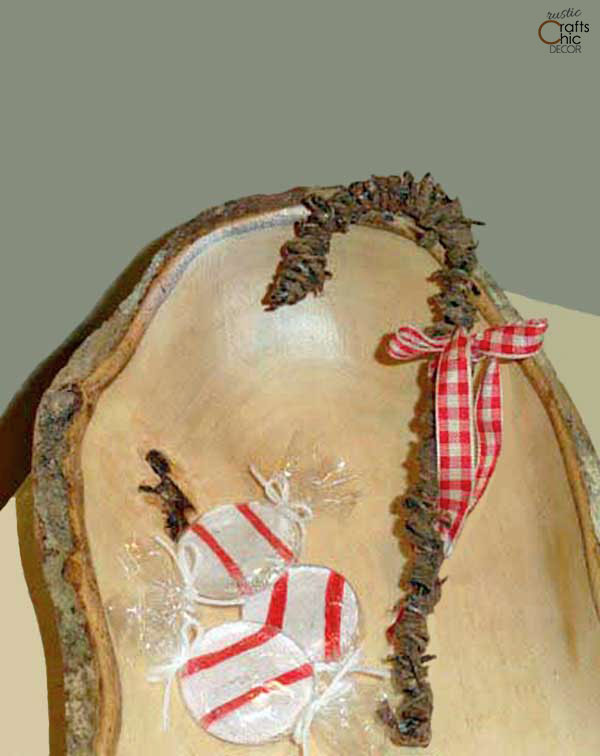 For a rustic Christmas tree, make a candy cane with vine covered wire. The candy canes are easy to hang on a tree.
SHOP: Vine Covered Wire
Candy Cane Candle Holder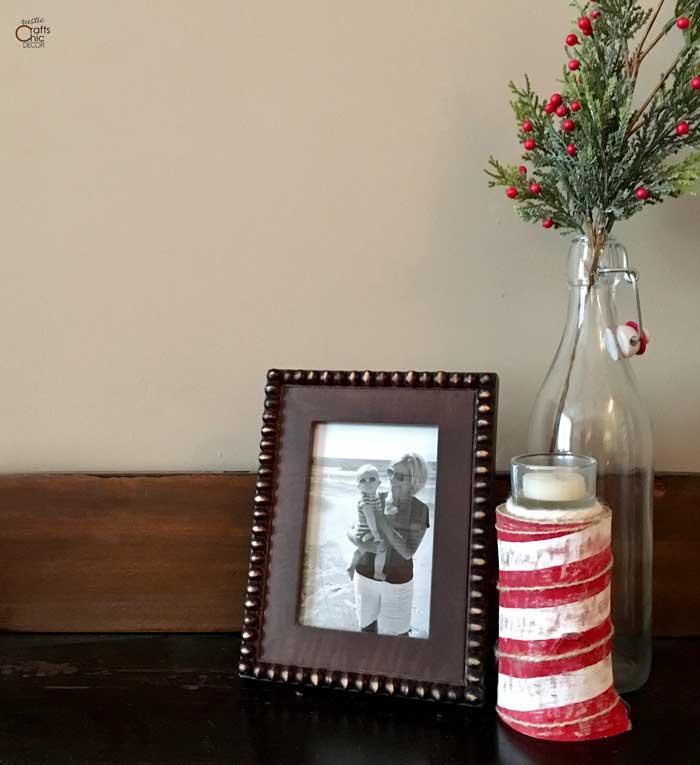 Another way to get some rustic candy cane decor is to paint a wooden candle holder with red and white stripes. This candle holder is made from a small log with the bark peeled off.
Polymer Clay Lollipop Ornaments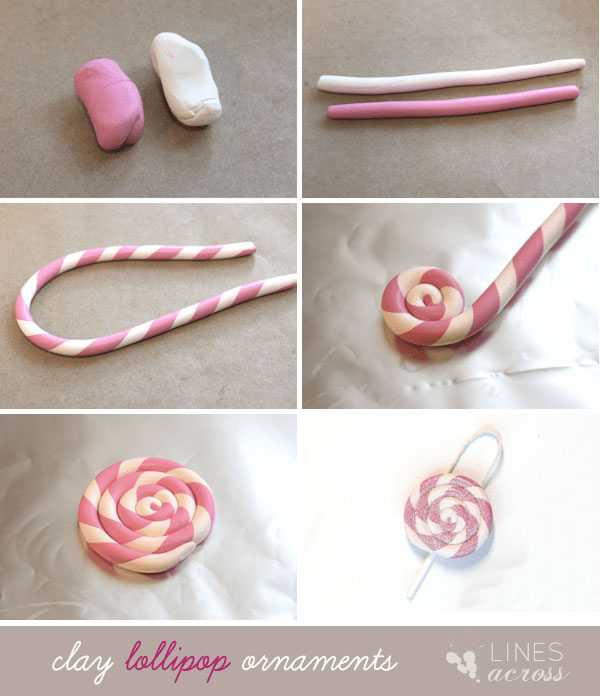 Create fun lollipop ornaments by using a couple of colors of polymer clay. Just twist two colors together, create a spiral, and you have a realistic looking lollipop.
SHOP: Polymer Clay
Felt Candy Ornaments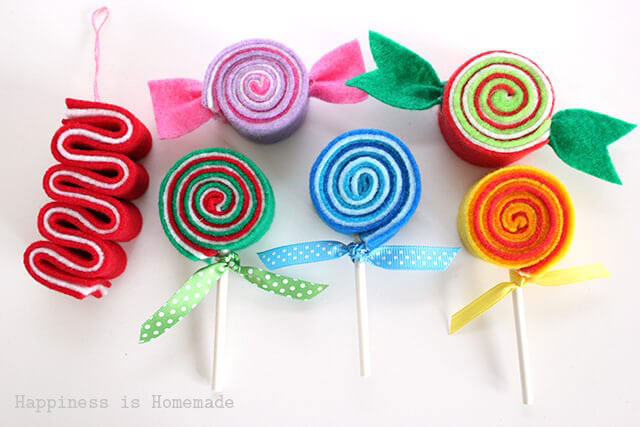 Working with felt is super easy and you can create a variety of candy designs in just minutes. Then, hang your creations on the tree for a colorful display.
SHOP: Felt
Candy Cane Star Tree Topper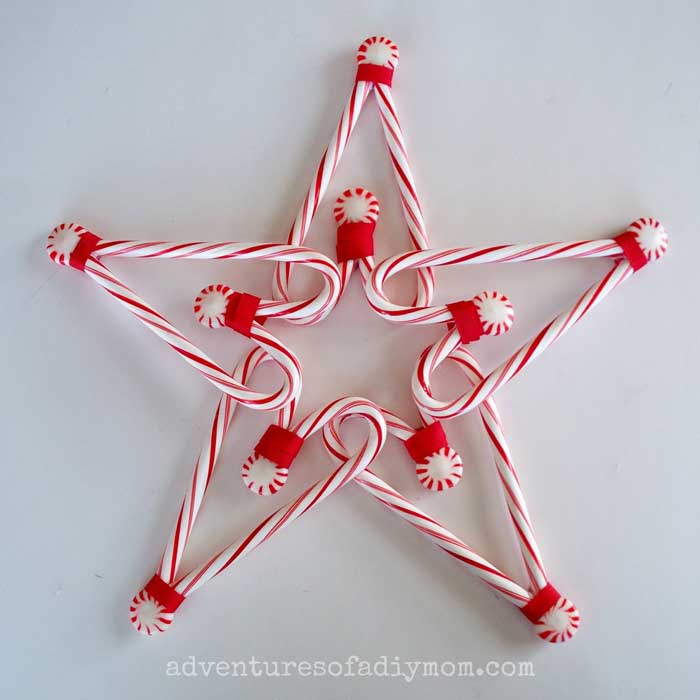 Besides using faux candy, you can also use real candy to make festive Christmas decorations. This festive candy cane star would be a perfect tree topper.
Candy Christmas Wreath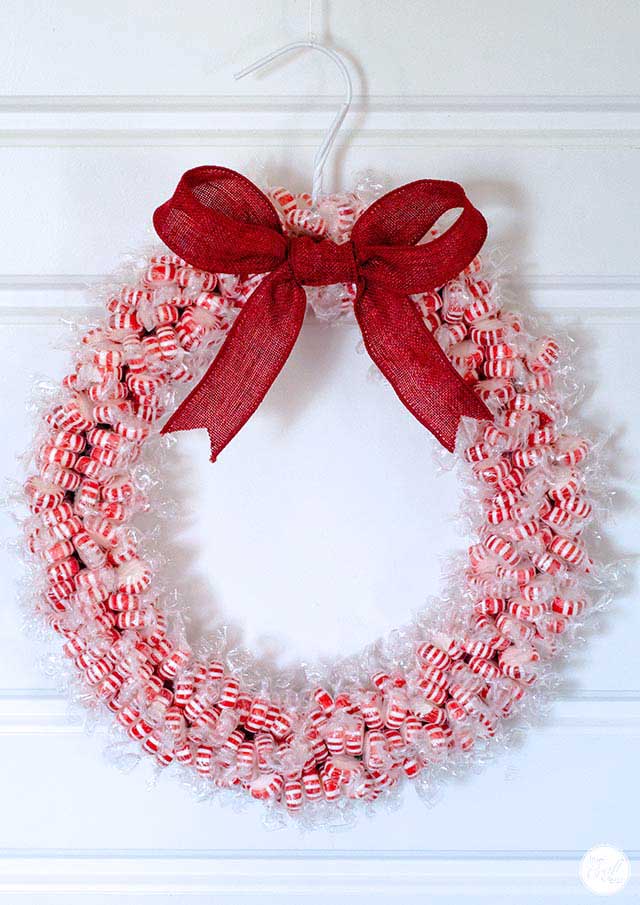 Make a unique wreath for your door using real peppermint candies. For something more permanent, make the faux wrapped candies featured above.
Ribbon Candy Garland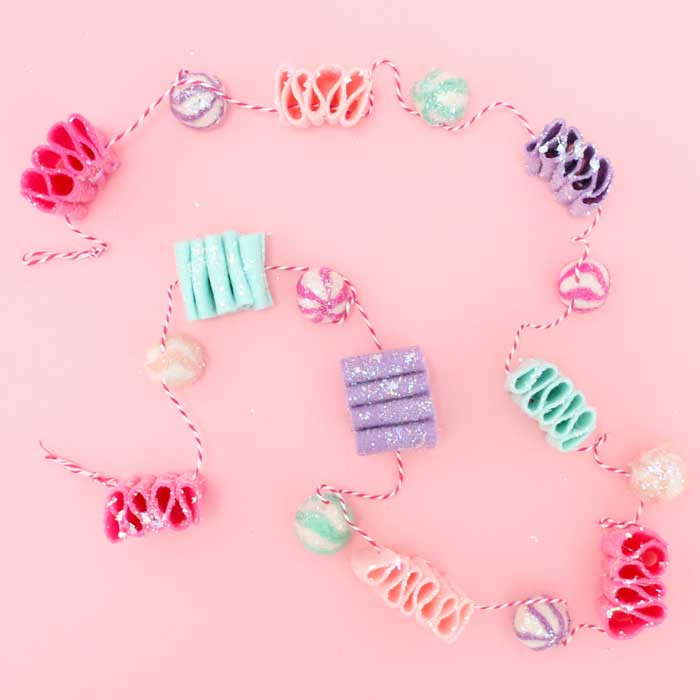 A garland of candy makes a sweet wrap for your tree.
Giant Yarn Lollipops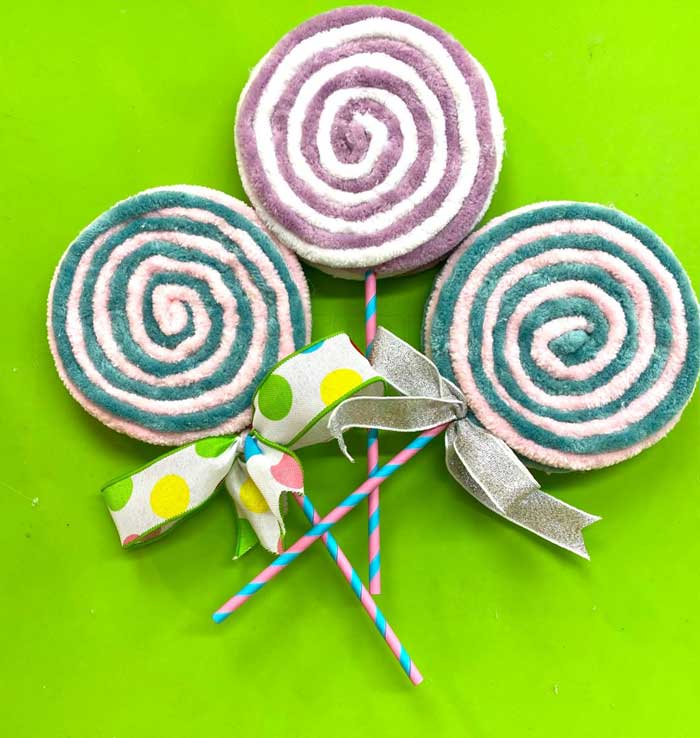 Here is another twist on the lollipop ideas. Simply roll a couple of colors of yarn together and attach to a festive straw.
Gum Drop Christmas Ornaments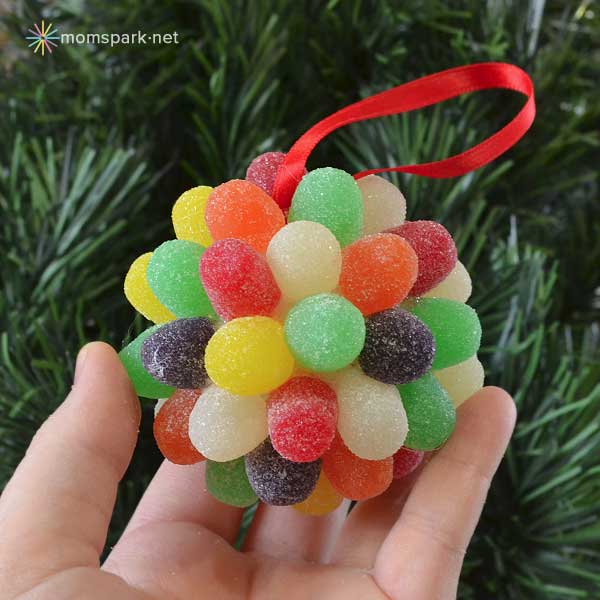 Gumdrops glued to a styrofoam ball create an irrestistable garnish to hang from the tree.
Giant Gum Drop Ornaments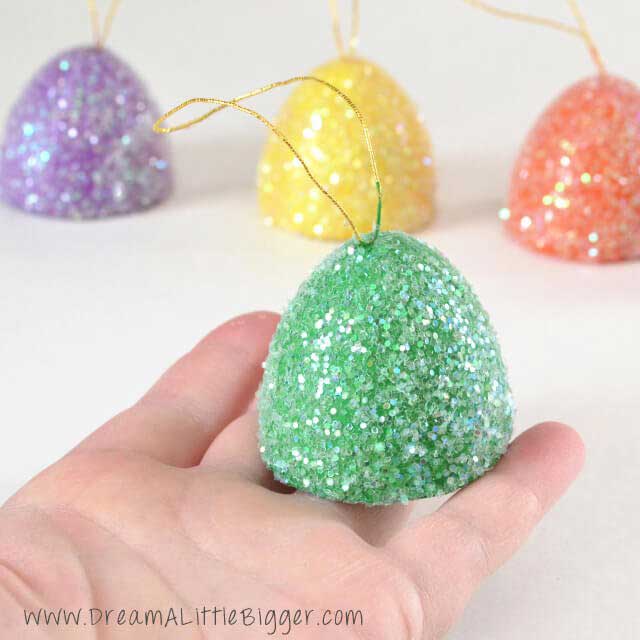 You can also make single giant gumdrops, in a variety of colors, using styrofoam eggs.
SHOP: Styrofoam Eggs
DIY Candy Cane Vase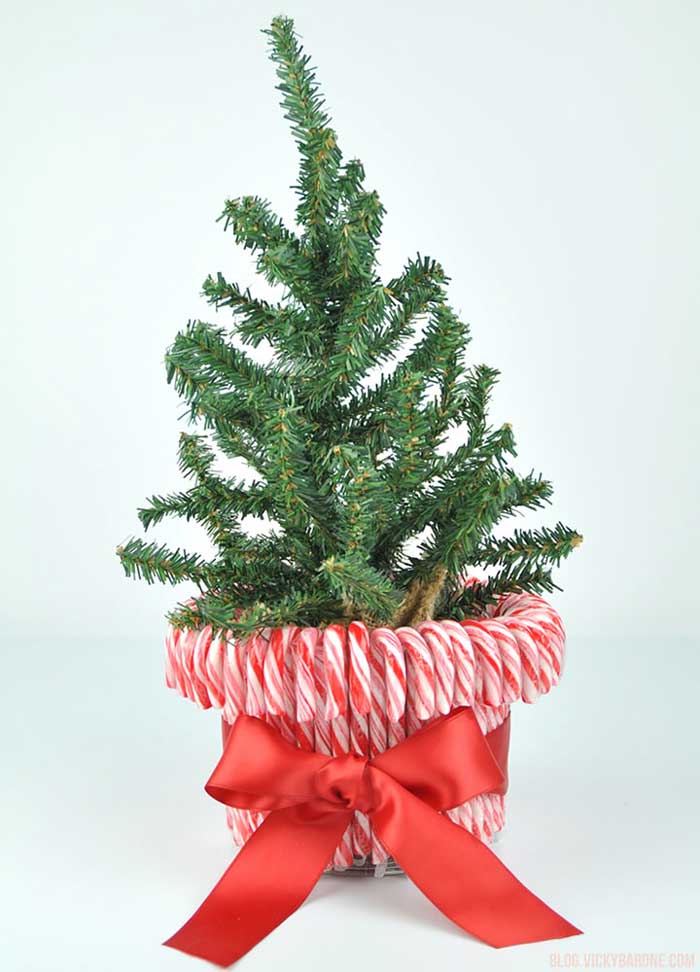 Cover a plain container with candy canes for instant Christmas decor.
DIY Candy Cane Tree

A paper mache tree is dressed up for Christmas with red and white balls that resemble a candy cane.
SHOP: Paper Mache Tree
Candy Cane Candle Holder Trio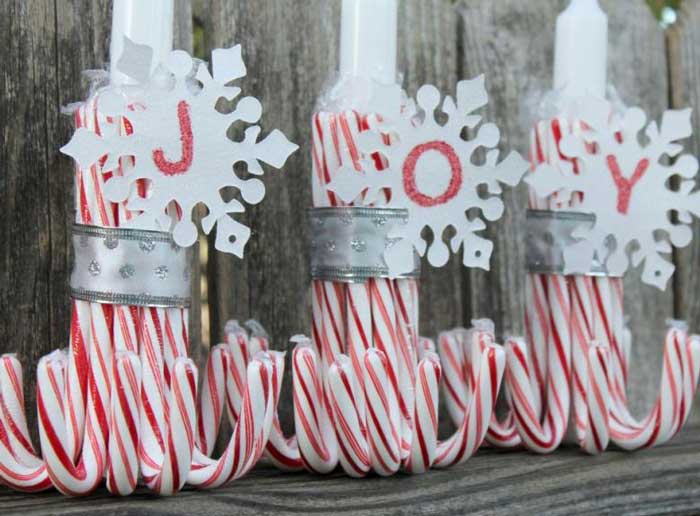 Surround pillar candles with candy canes for a joyful display.
Peppermint Chain Garland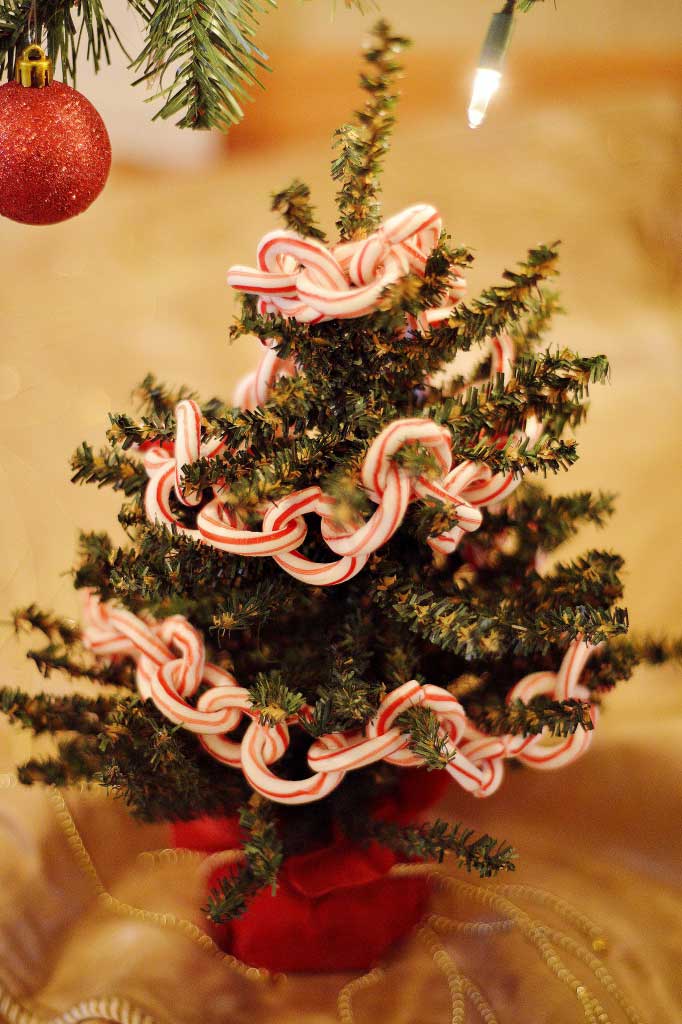 This pepperment chain garland is so unique and fun. Just heat the hook section of a candy cane to make it flexible enough to form a chain.
Candy Wreath Napkin Rings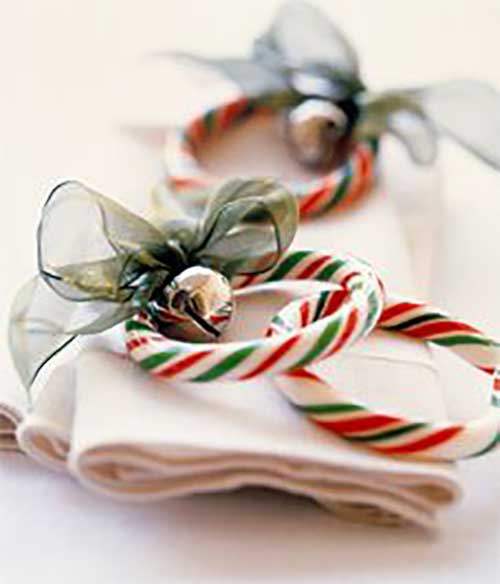 Candy wreaths make perfect napkin rings for a holiday table.
Peppermint Bowls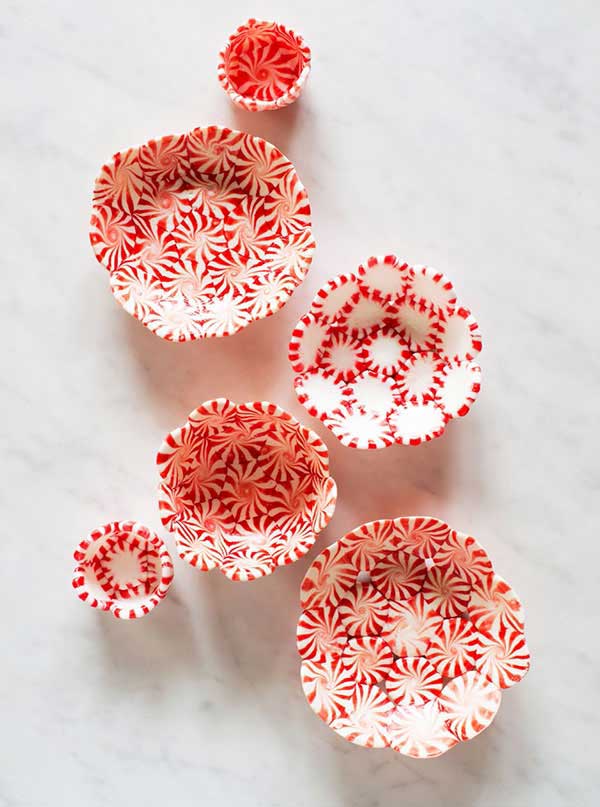 A super creative idea is to heat up peppermint candies to form into a bowl.
Peppermint Christmas Ornaments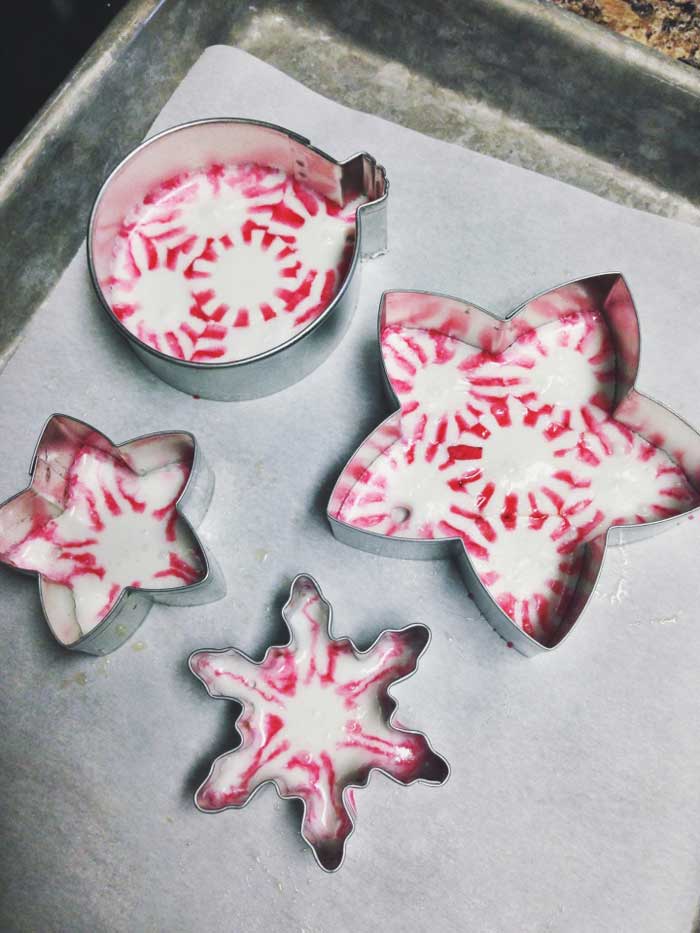 An easy way to create peppermint shapes is to fill festive cookie cutters with candies and then melt in the oven.
Hershey Kisses Christmas Tree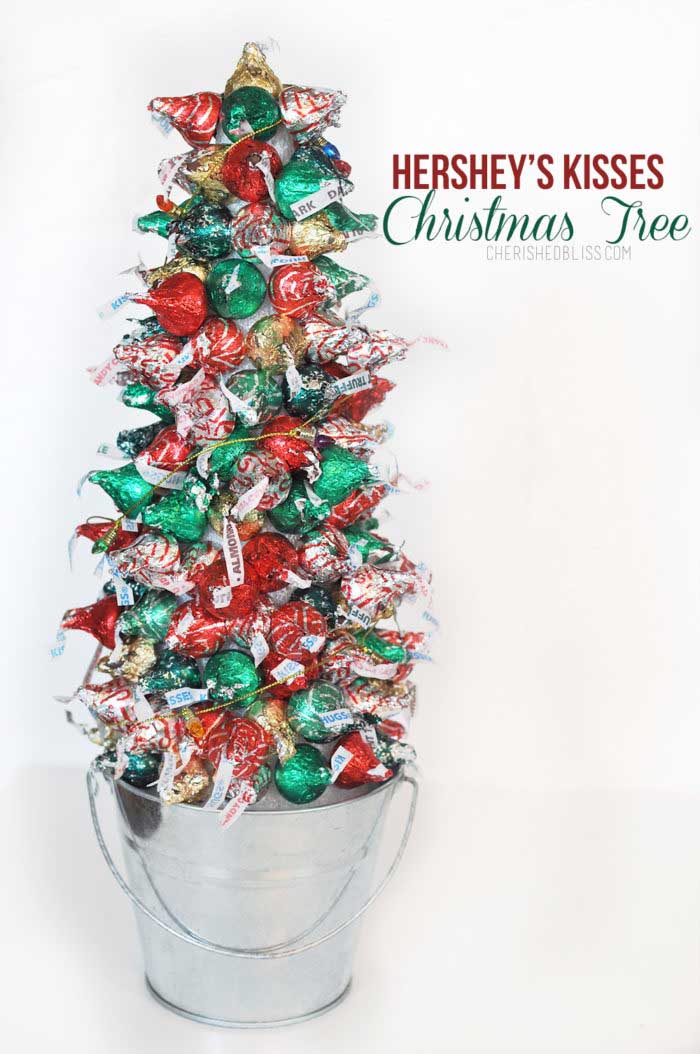 Use a styrofoam cone as a base for creating a Christmas tree decoration to tempt the crowd.
SHOP: Styrofoam Cone
Bubble Gum Ornaments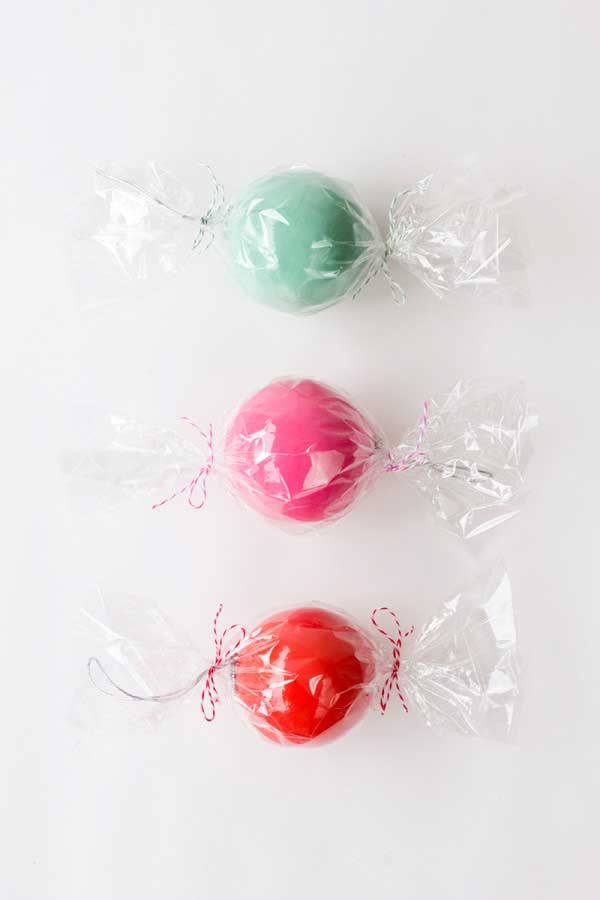 Create colorful bubblegum decor by wrapping small balls in cellophane.
Chocolate Candy Ornament

Here is an ornament you may very well be tempted to take a bit out of! Don't do it though. That chocolately looking goodness is actually made from hot glue and milk chocolate colored paint.