When a single large Christmas tree is simply not enough, try scattering a whole forest of miniature trees around your home! This is easy to do when you make your own tabletop Christmas tree. A table top tree looks great displayed on a table, mantel, or shelf. And, a Christmas tree can be made from a variety of different materials. Besides a traditional display of evergreens, you can make a tree from pine cones, yarn, branches, fabric and even a rusty metal coil. I'll show you how to use each of these for a unique tabletop tree.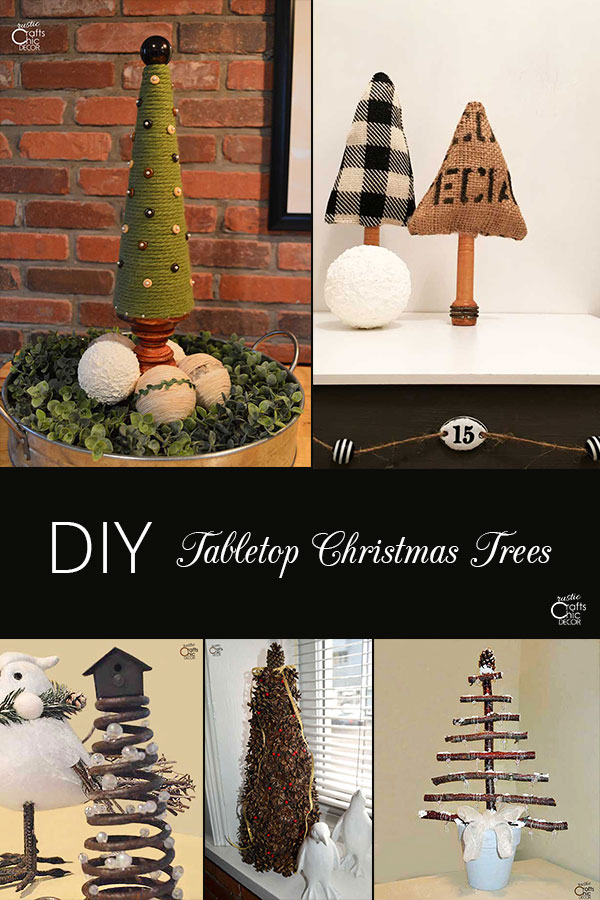 Miniature Christmas trees are so much fun to make. I find them to be similar to making wreaths. The shape is just different. As long as you can achieve the basic tree shape, you can use whatever you want to make one.
Yarn Christmas Tree Craft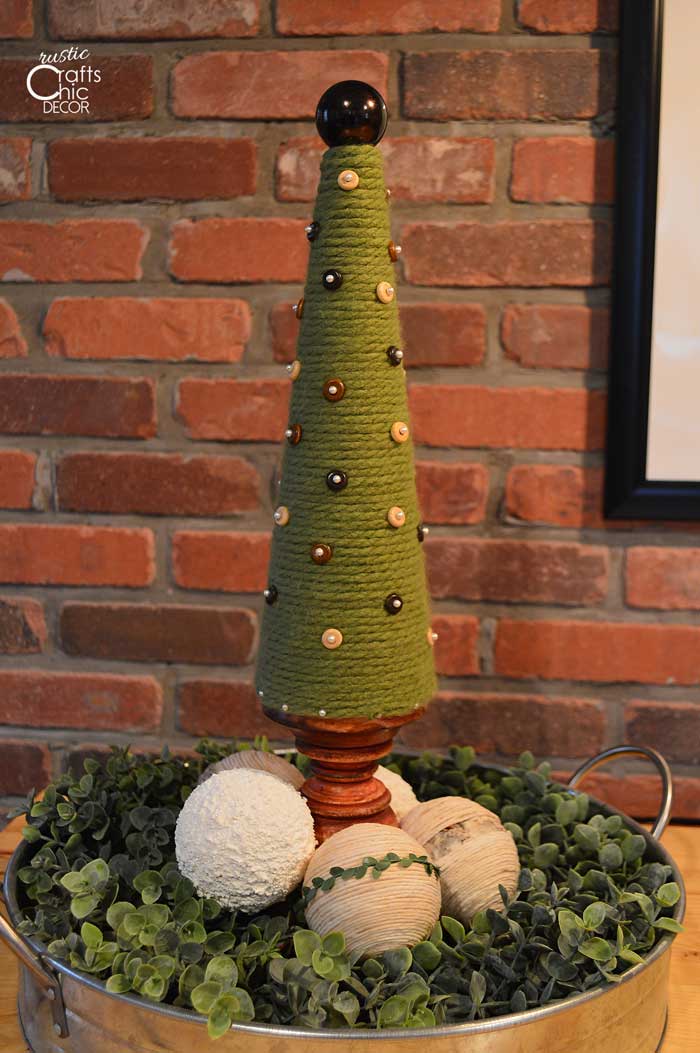 Whether you want a green tree, something neutral, or vibrant and multi-colored, you can create just the color you want with yarn. Just wrap it around a cone shape and decorate as you wish. This tabletop Christmas tree gets some extra height with a wooden candlestick holder, leaving plenty of room for faux snowballs or twine ball ornaments.
Tabletop Branch Tree Craft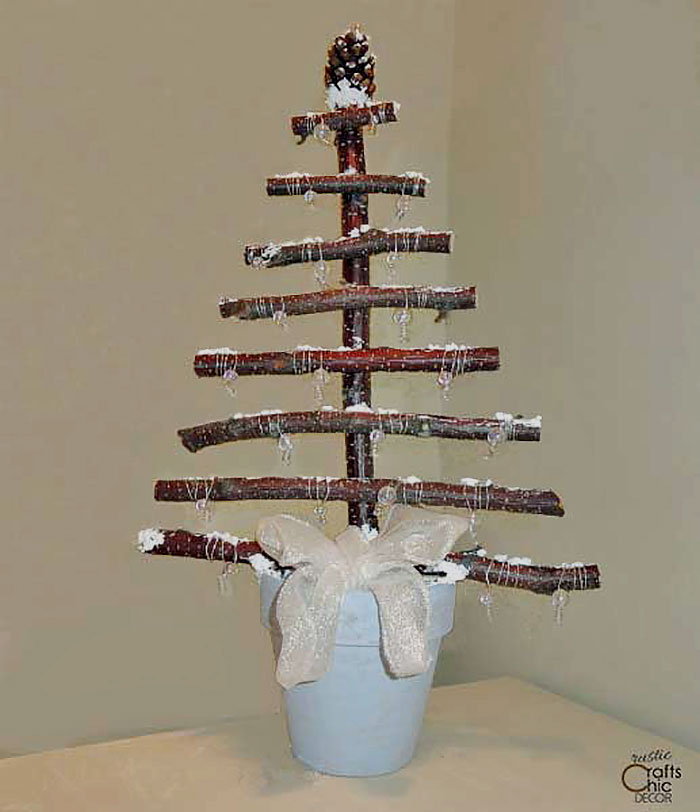 One of the first Christmas trees that I ever made was this one made from branches. It's super easy to make and lots of fun to decorate. I used Snow Tex and crystal beads for a particularly icy look.
DIY Fabric Trees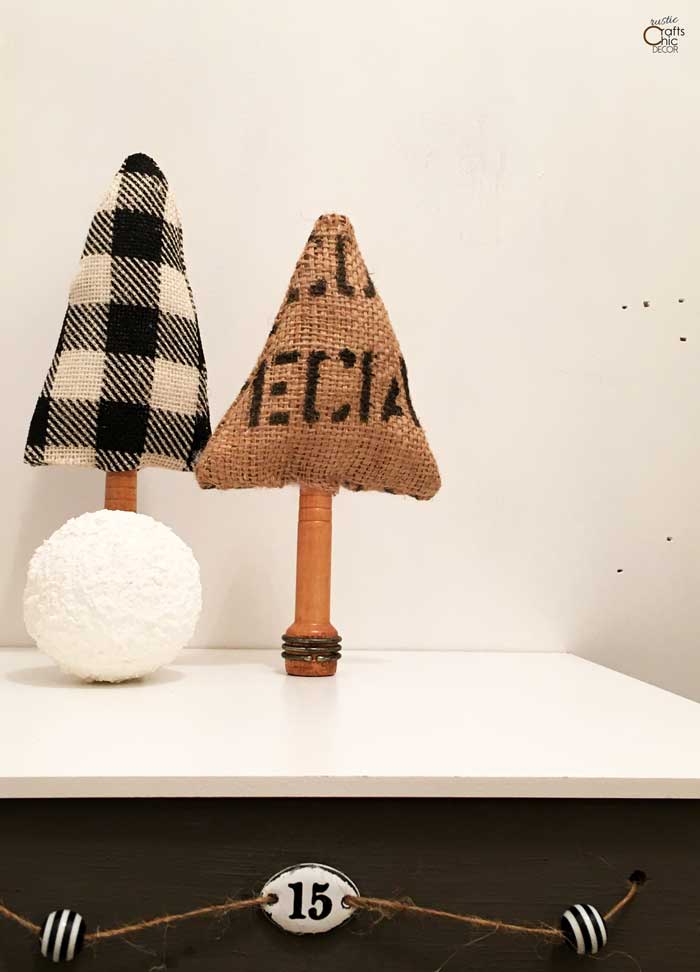 Most people have fabric, of some sort, on hand for craft projects. Even if you don't, you can always look through your closets for some old clothes. I figure it's better to reuse old clothes than to throw them out if they aren't in a condition for donating. A Christmas tree doesn't even have to be green or made with a Christmas fabric at all. Any fabric will do. If you feel it needs to be more festive than just embellish your tree after it's made.
Rustic Pinecone Tabletop Christmas Tree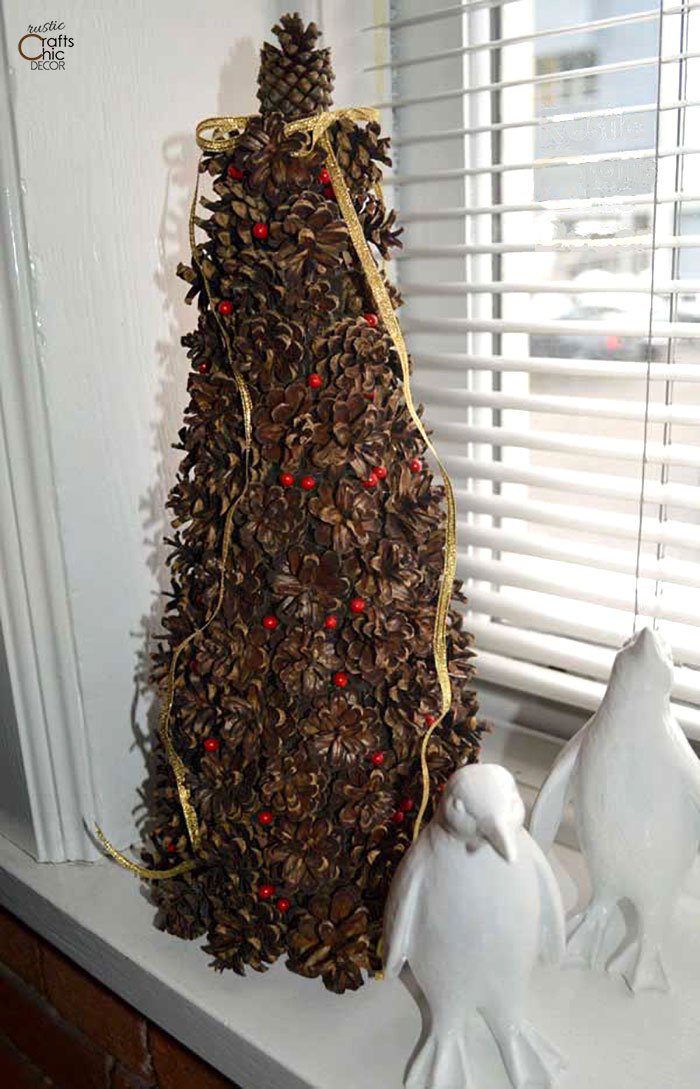 A pinecone Christmas tree is great for rustic styling. You can either use your own pinecones, that you dried for craft projects, or purchase some that are already to go. I've found pinecones available with a cinnamon scent which is really nice for the Christmas season. Use the pincones to make this tree and then try one of the popular pinecone ornaments.
Industrial Metal Tree Idea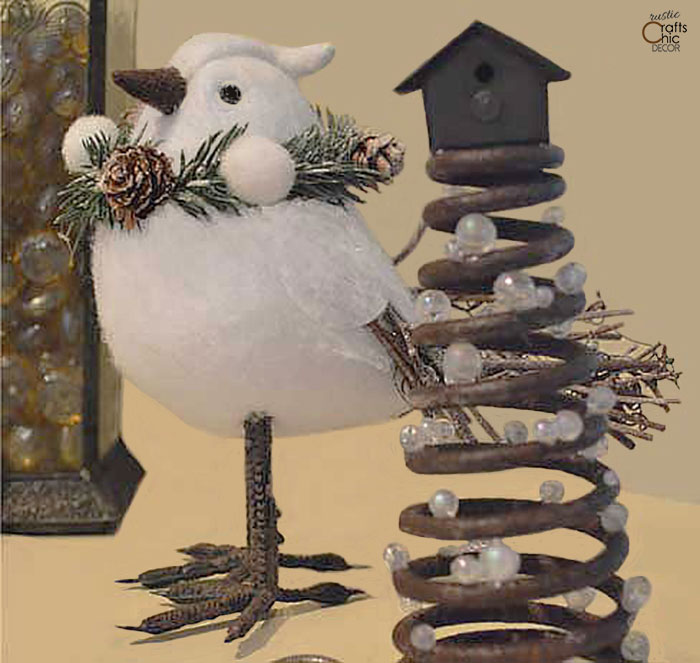 Finally, for those of you who like a more rustic industrial look, there is a rusty metal idea. If you like to peruse metal scrap yards, you just might come across some of these coils. If not, there are plenty of other old metal objects in a general cone shape. Old bed springs are another idea to use.