Once all of the hustle and bustle of Christmas shopping is done, there is still one thing left to do. Wrap, wrap, wrap. We are all faced with the daunting task of all that wrapping. If you don't want to even think about how you are going to wrap, here are some gift wrapping ideas that might make it a little easier.
I'm not sure what it is about polka dots, but just looking at them makes me happy. This is probably why I was such a Kate Spade fan, who used polka dots in a lot of her designs. I always gravitate to them. When I spied some polka dotted Christmas wrapping paper this year, I knew I had to have it. The white background with gold dots is so elegantly playful.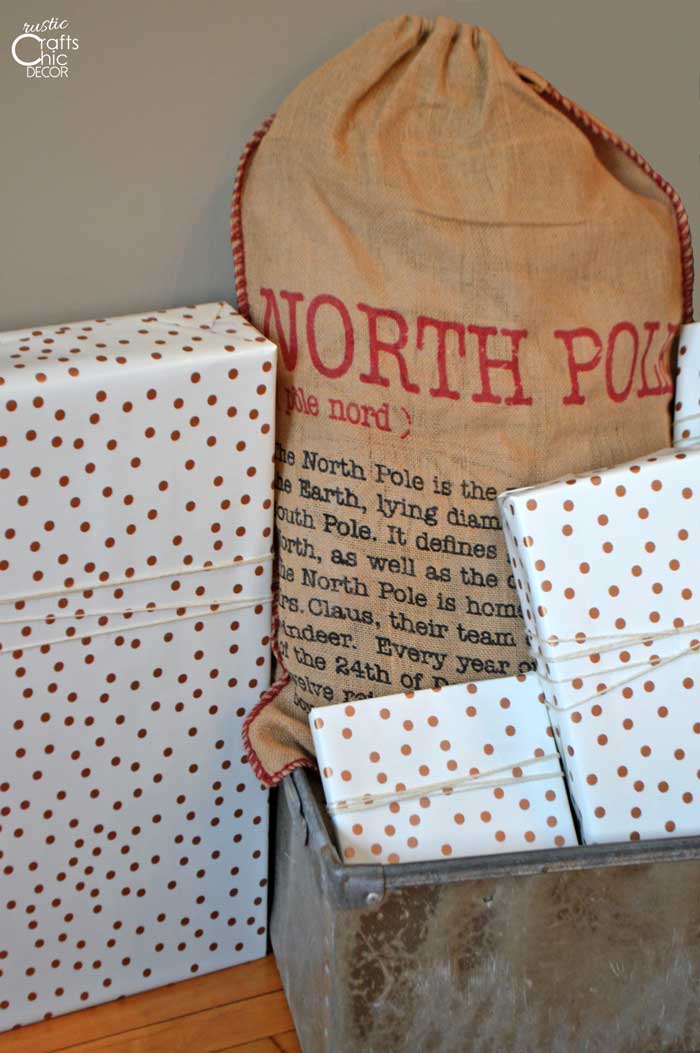 Because I also like rustic wrappings, I simply used some white jute string to wrap around the packages. I'll leave some of the packages with just the jute but a few of them got embellished a bit further.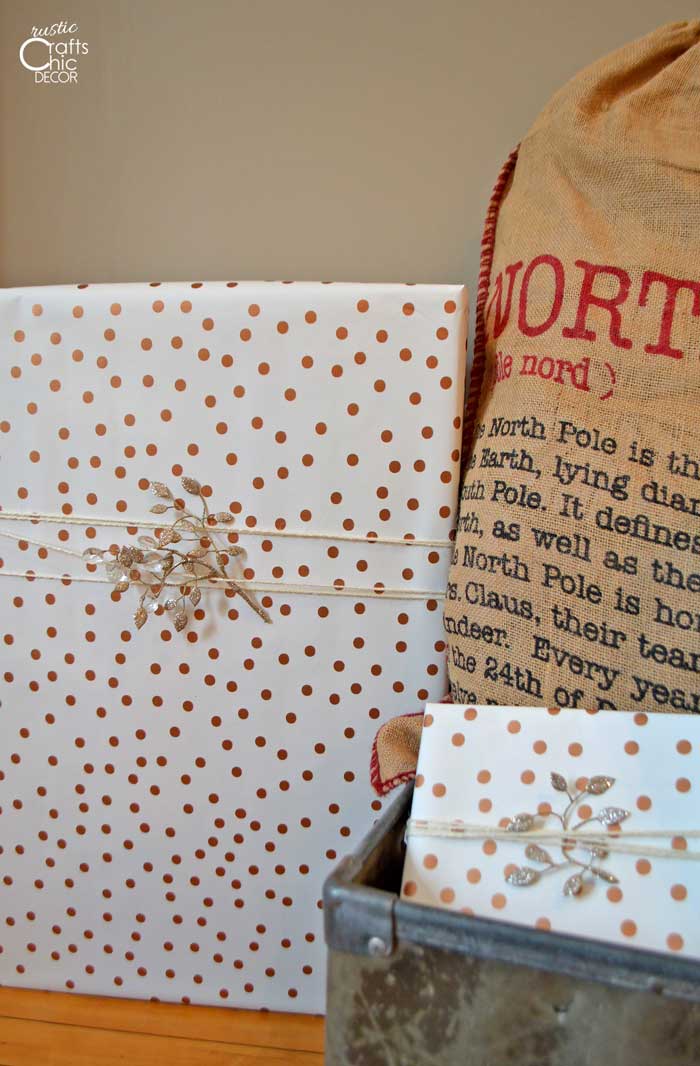 Because the packages are wrapped in string, it's easy to just stick some embellishments behind the string. It also makes a great place to clip the gift tags.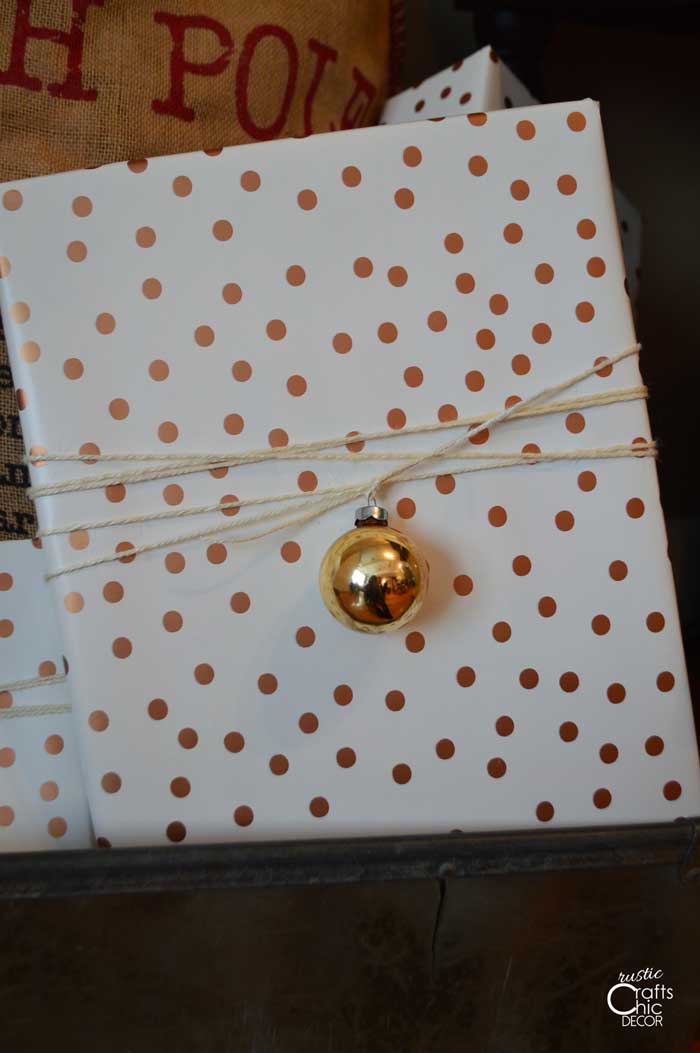 More Gift Wrapping Ideas
Tissue Paper Gift Wrap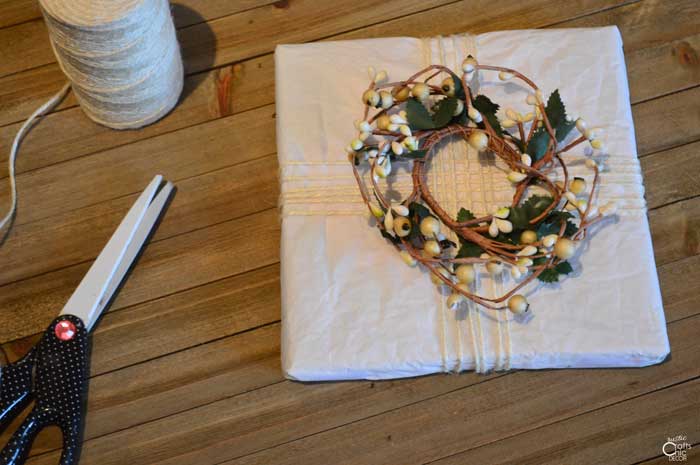 I seem to always have some sort of tissue paper on hand. Every time I buy a gift bag, I also buy tissue paper and then have a couple of sheets left over. Instead of using that paper just for filling bags, it really comes through in a pinch for wrapping. Plain papers like tissue paper, packing paper, or Kraft paper are great to use as a base for decorating. Then, just add fun embellishments and it becomes pretty enough for giving.
Stamped Paper Gift Wrap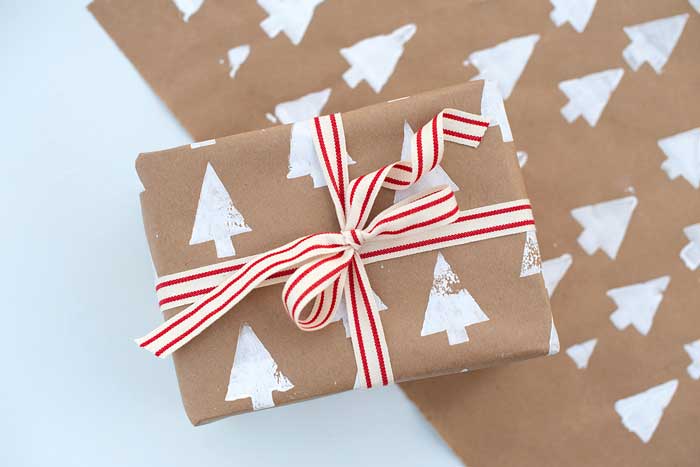 Make your own patterned gift wrap paper by stamping images to it. Instead of stamping an image one by one, attach adhesive backed foam cut outs to a rolling pin or lint roller. Next, roll the pin in paint and then onto your paper. To get the most contrast, use light paint on Kraft paper or chalkboard paper and dark paint on white paper.
Buffalo Check Wrapping Paper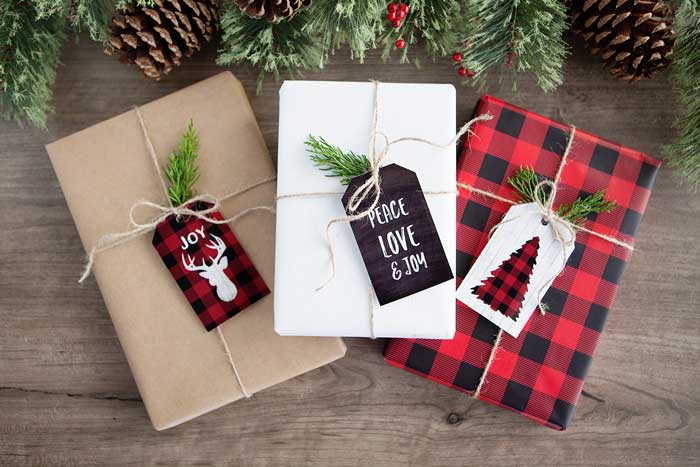 Buffalo checks are so popular in a rustic or farmhouse style so why not use the checks in your wrapping? The buffalo check goes well with plain papers for a stack under your tree. For plain package toppers, try these buffalo check ribbon trees.
For more gift wrapping ideas, check out these creative and chic ideas for gift wrap.