Thinking about sticks and stones reminds me of my childhood. I spent plenty of time outdoors and liked to go on nature walks collecting things. It was fun to find the perfect walking stick or the prettiest stones with lots of sparkle. Today, I still like collecting sticks and stones. However, now my intentions are a little more refined. I actually like to use them in my decorating.
Because there is so much that can be made with simple sticks and stones, I decided to share some of my favorite ideas. You might be surprised at how many cool rustic accessories you can make with sticks and stones. Each of these projects uses either sticks or stones or a combination of both. These ideas may motivate you to go out on your own nature walk.
How To Use Sticks And Stones In Rustic Decor
Not only can you easily make your own rustic decor, but you can also do it for practically free. Since most of the supplies come from right outside your door, you can afford to do lots of projects.
Make Rustic Accessories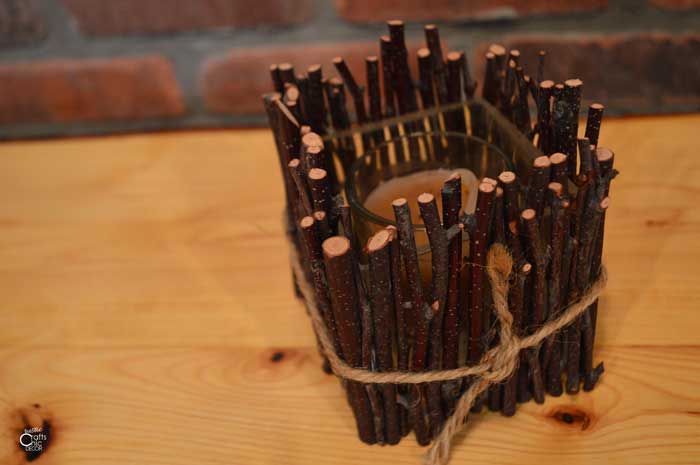 An easy way to decorate with sticks is to use them to embellish a plain accessory. In this case, I simply glued various sizes of birch twigs to a square glass candle holder. Now the candle holder is much more warm and rustic.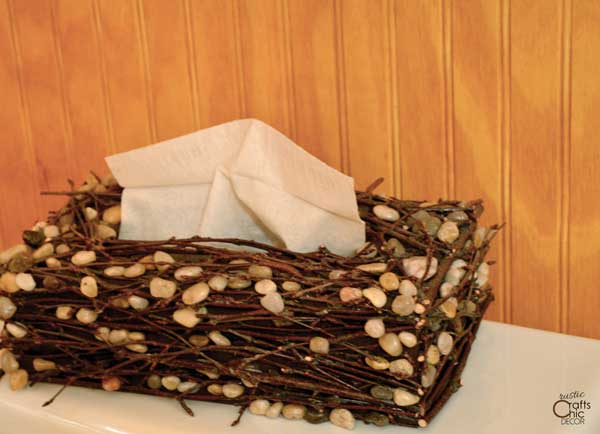 You can also combine sticks and stones to embellish a plain container. This plain tissue box cover gets a rustic makeover by adding sticks and stones. Because you can sometimes get sizable gaps between sticks, it helps to fill those gaps by nestling in some stones.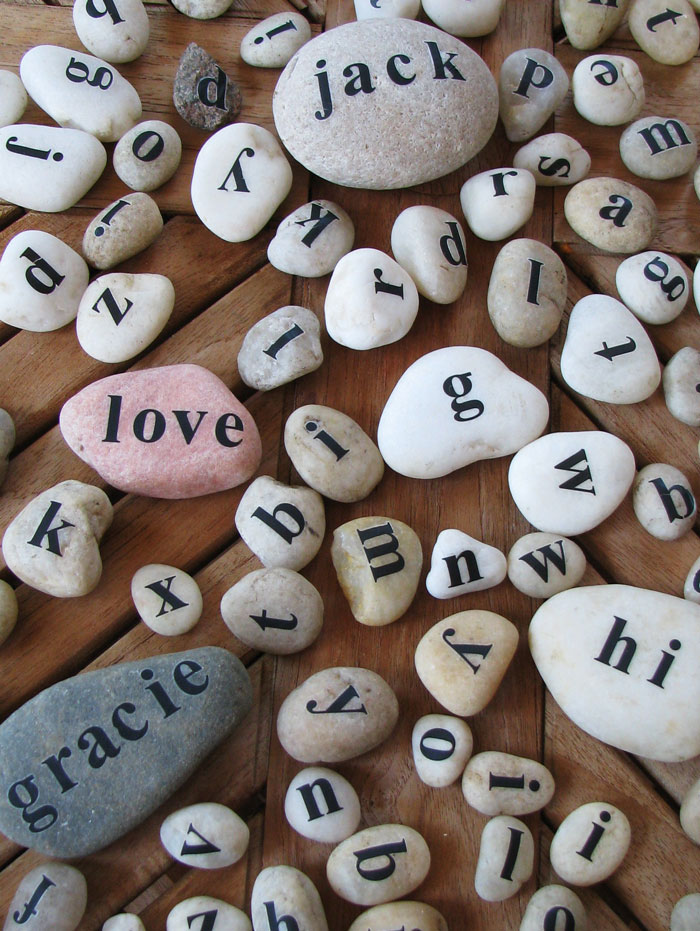 Using transfer stickers, you can easily make your own alphabet rocks. Then, just set them in a decorative bowl or spell out words on a shelf. You could also make them into magnets by simply gluing a plain round magnet to the backs. Or, how about monogrammed drawer pulls?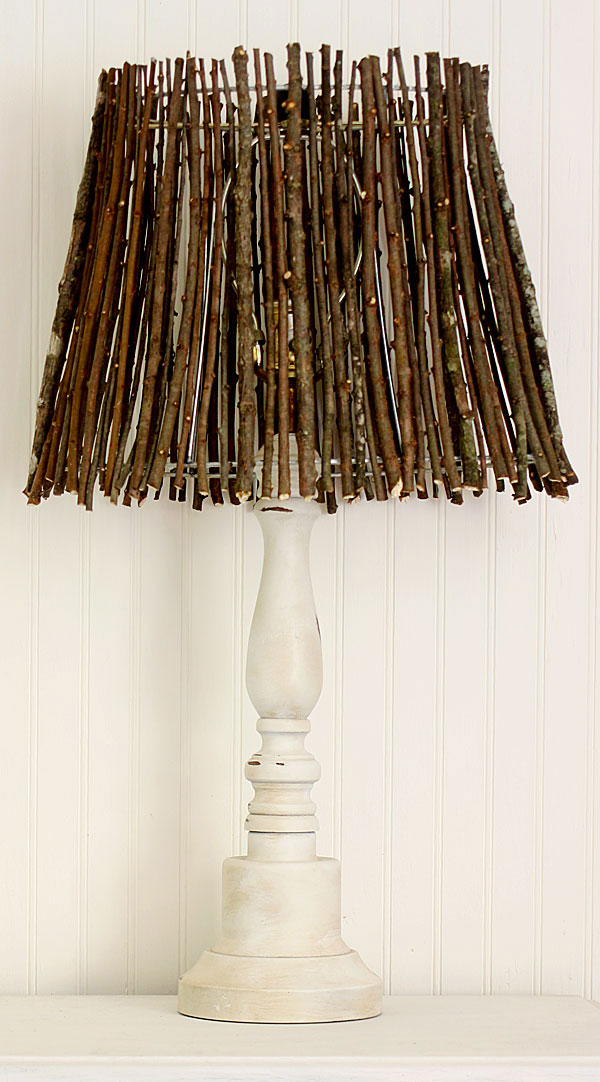 Create rustic lighting by trimming out the shade with sticks. Use an old shade that has been stripped of the fabric. Then, just glue the sticks to the wire form. It's an easy project that has a lot of bang for the buck.
Fill A Vase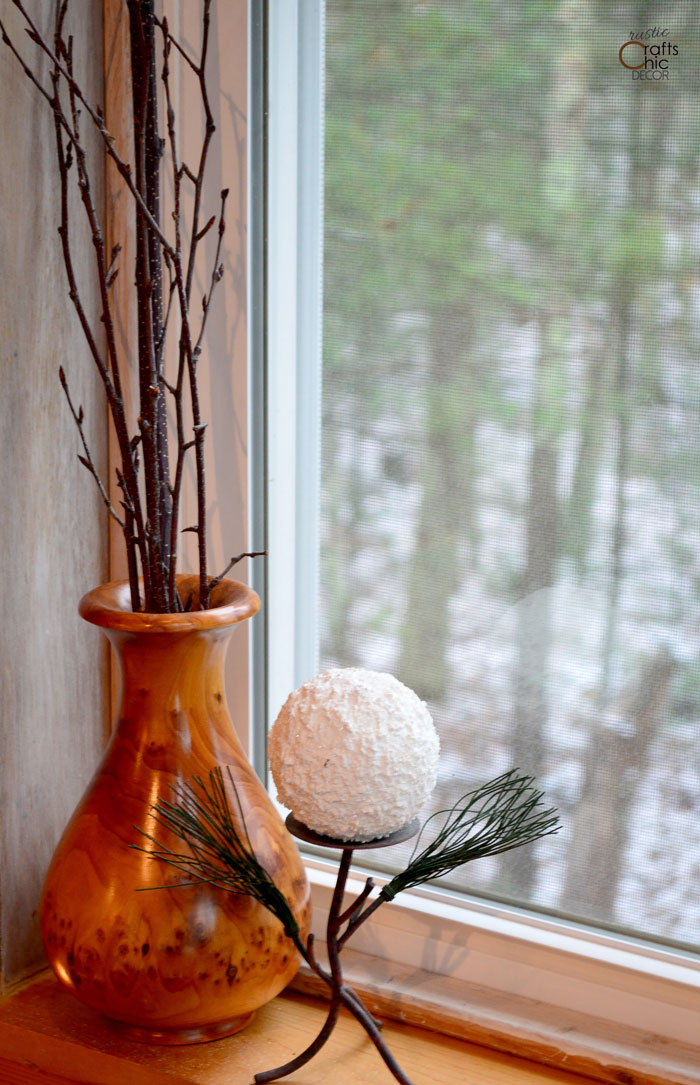 Sometimes it would seem that I prefer sticks in a vase to flowers. It's not that I don't like flowers but sticks just never die. Whenever I fill a glass vase, I also add stones to the bottom. The combination of sticks and polished river stones is particularly pretty.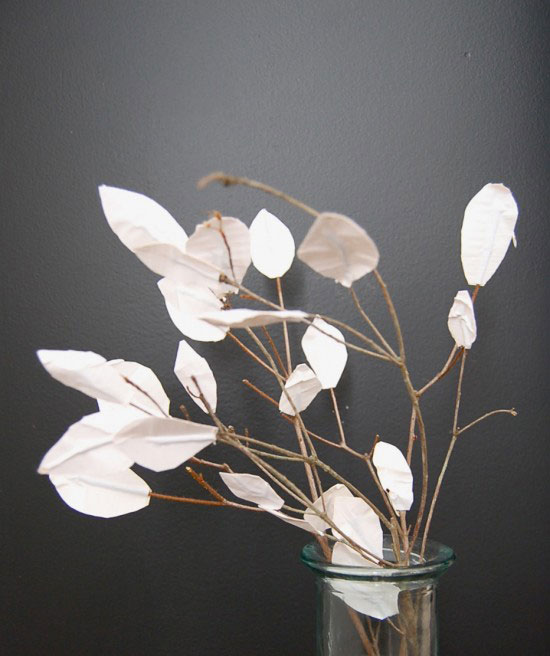 If filling a vase with plain sticks or twigs is not your thing, then add some handmade leaves using duct tape. Use one color, like this white, or make a multi-color arrangement. You could also change up the colors for the season.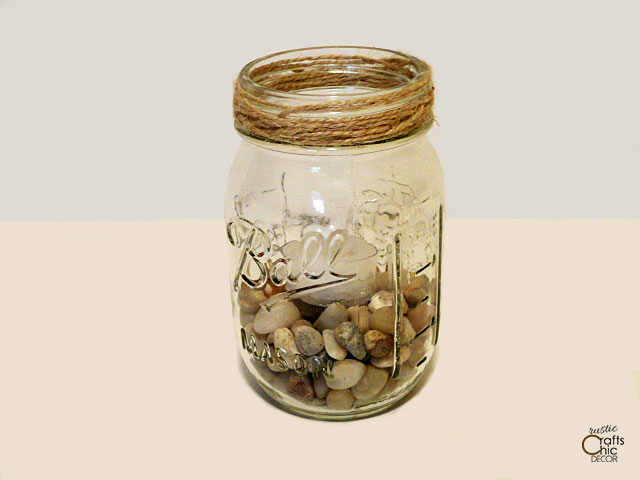 Fill the bottom third of a mason jar with small river rocks. Then just add a citronella tea light for some decorative and useful outdoor lighting.
Build Furniture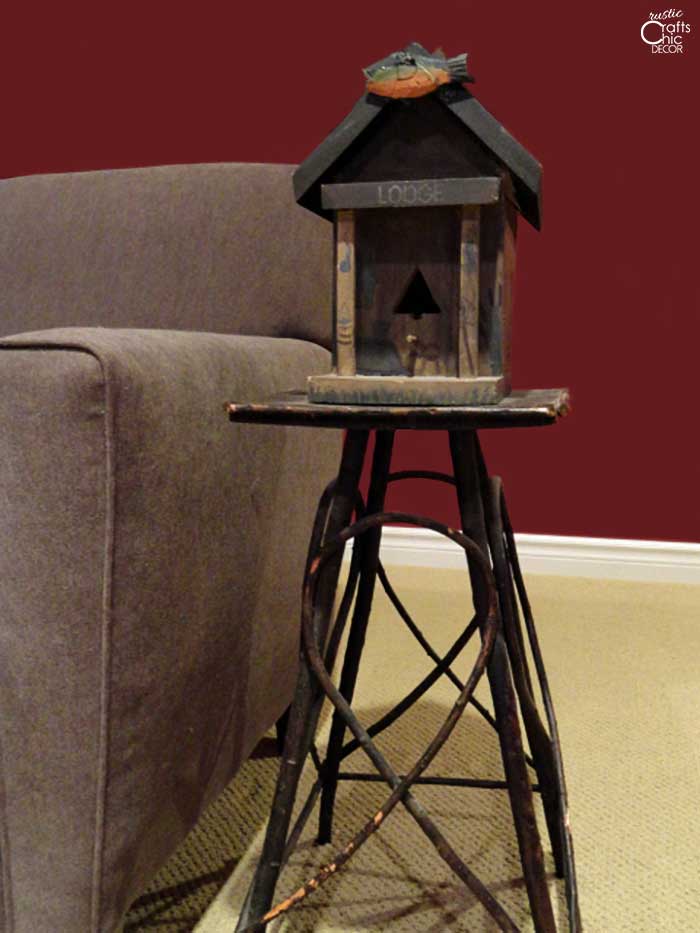 I didn't build this table. It was passed down to us from my husband's grandpa. According to my husband, this table was extra special because his grandpa made it. I was pretty impressed. However, we were antique shopping in another state one day, and found another table just like this. "Wow", I said, "your grandpa must have made another table just like the one we have!" This caused my husband to scratch his head a bit. A few months later, we were at yet another antique store and found another one. Either grandpa had been pretty busy or his table was not handmade!
Even though we're not sure about the origins of our table now, it would definitely be doable to make. The trickiest part would be the looped sides. You would either need to use thick vines or fresh and wet long sticks.