The definition of whimsical is: playfully quaint or fanciful, especially in an appealing and amusing way. There is so much to love about anything created with a touch of whimsy. Whimsical outdoor decor helps to give a tone of humor and things taken not so seriously. It is especially fun to create decor that has no rules. You can use whatever materials you have on hand and the finished design only has to resemble an actual object. This allows for so much freedom in creativity.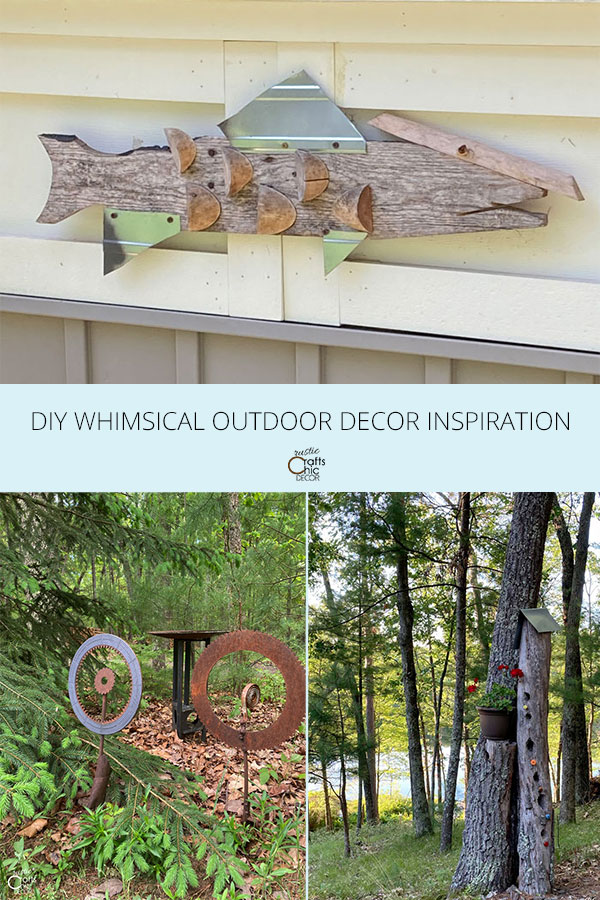 Before you begin your own creation, go for a stroll around your house, garage, and garden to collect objects that could be used to make a design. Think about things like salvaged wood or metal, branches, vintage items, driftwood, and any other unique household materials. Sometimes you can get inspired by just looking at your collected pile. Maybe those mason jar lids look like owl eyes or an old colander looks like a turtle's back. These types of things are what create whimsy and are perfect for whimsical outdoor decor.
Whimsical Fish Art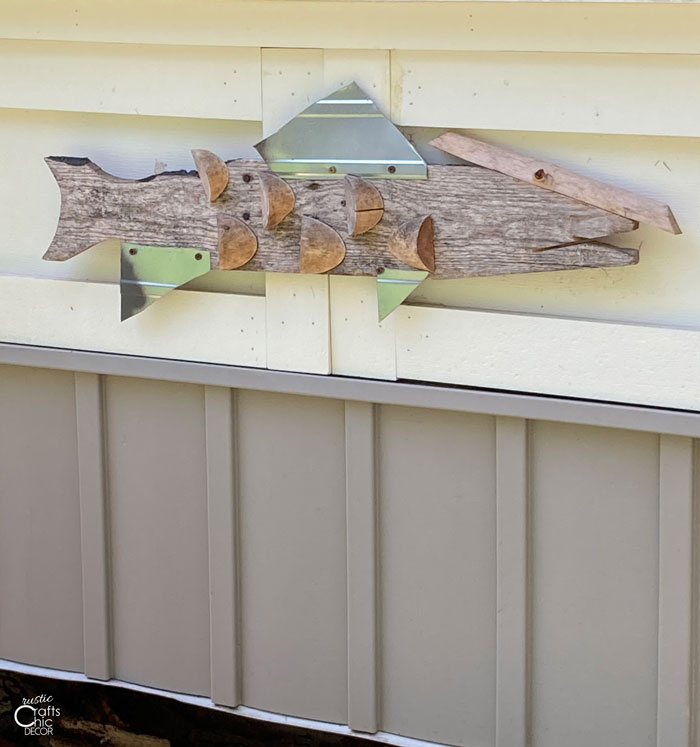 Some objects, like a fish, are fairly easy to recreate in a playful version. A piece of salvaged wood is great to use as a base. You can either make a somewhat realistic shape using a jig saw or make it completely abstract with straight pieces of wood. Then, all you have to do is add in some details for the fins and scales. Wood log scraps, driftwood, and cut pieces of galvanized metal were used in this design.
Other ideas for whimsical fish art are glass marbles for scales or heavy canvas for fins. Maybe you want to use all wood and create a fun design with colorful paint. You are only limited by your own imagination.
Garden Flower Whimsy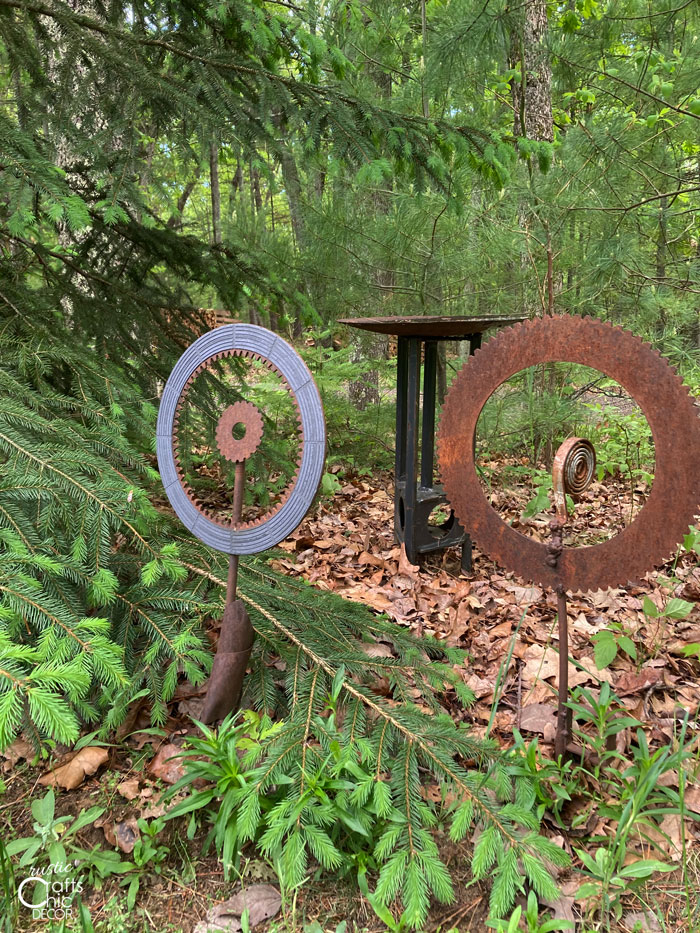 If you've never checked out a salvaged metal yard, you will probably want to add that to your list of shopping places. You will be amazed at all of the cool pieces and parts that you can find to use in a variety of whimsical art projects. Weld pieces together to make garden sculptures like flowers, animals, or bird baths. Once you get started with this type of outdoor art, it will be hard to stop!
DIY Garden Project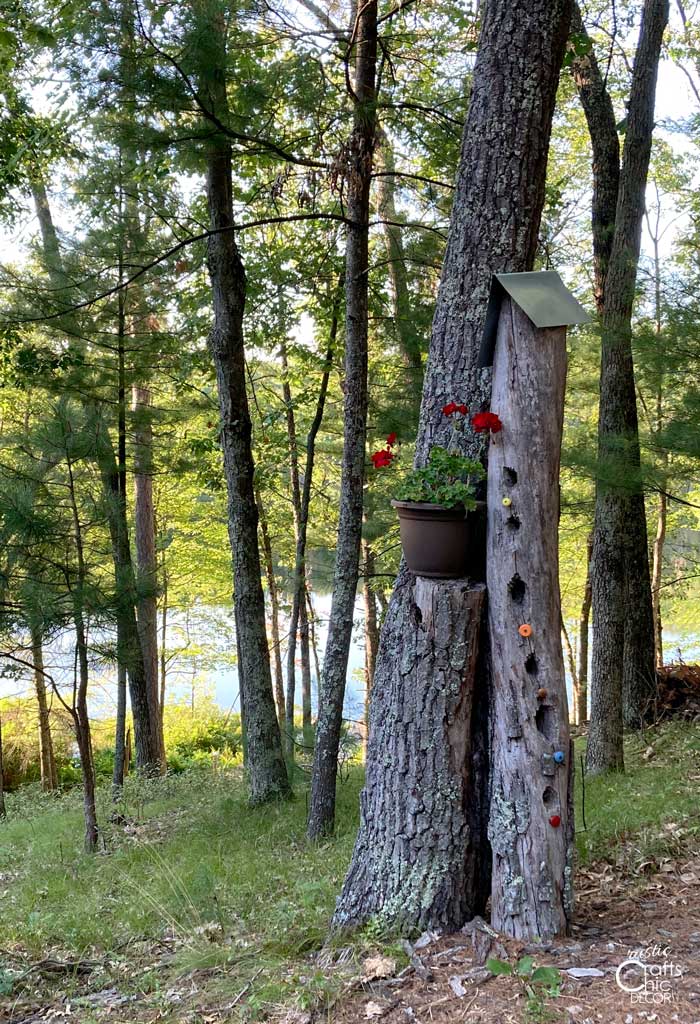 Sometimes an outdoor decor project almost creates itself. For instance, I sat staring at this tree trunk with woodpecker holes and began to see it as a bird house instead of a log that needed to be disposed of. It just needed a little extra embellishing to display it as a more obvious bird house. Old cabinet knobs worked great for little bird perches and a piece of old metal was all it needed for a roof. The trunk just needed a couple of cuts at the top to create the point.
Small Whimsical Birdhouses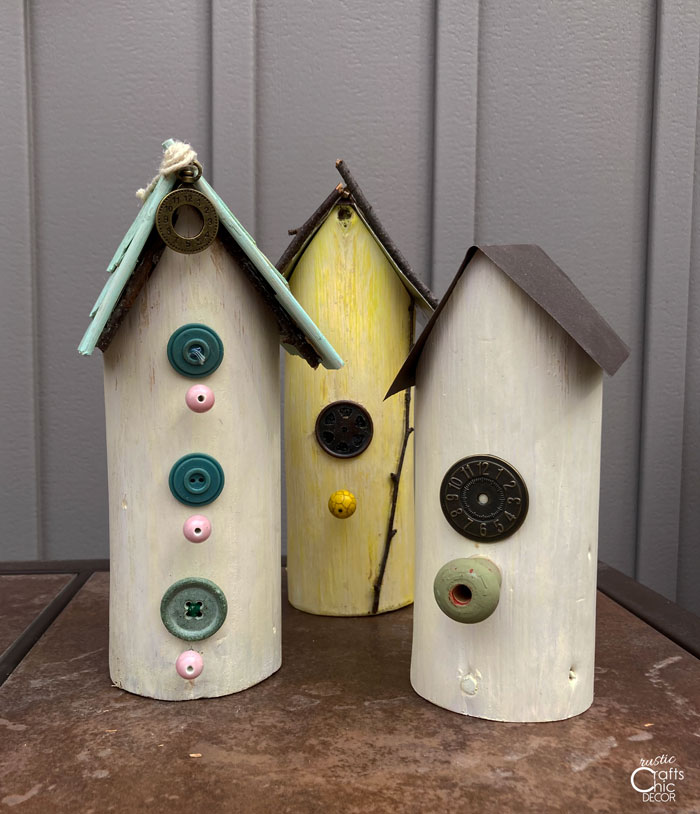 If a large trunk bird house won't work for you, small birdhouses are also fun to make using small log sections. Decorate them with beads, buttons, knobs, or twigs to get just the right look that you want. For the logs, you can either leave the bark on or take it off. Then, you can decide whether to leave the logs natural or paint them to enhance the rest of your design.
Planter Box With Whimsy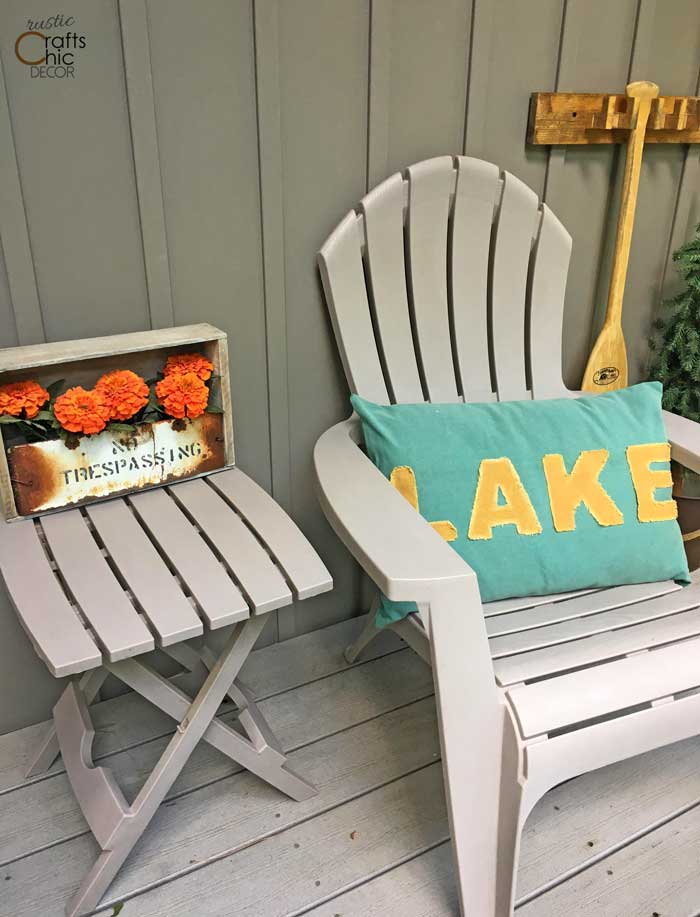 Planters can be made from a variety of containers. However, and old crate and rusty sign add a little extra whimsy and humor.