Decorating with old windows isn't a new thing. In fact, I have previously posted 50 ways to use old windows in decorating. However, with the Fall season, I wanted to concentrate on Fall decorating ideas that use old windows. Whether for a backdrop, a chalkboard, a sign, or even a tray, all of these old window decor ideas are geared for the Fall season. You will find rustic warmth, cheery pumpkins, leaves, and a bit of orange in these window ideas.

Window Sign For Fall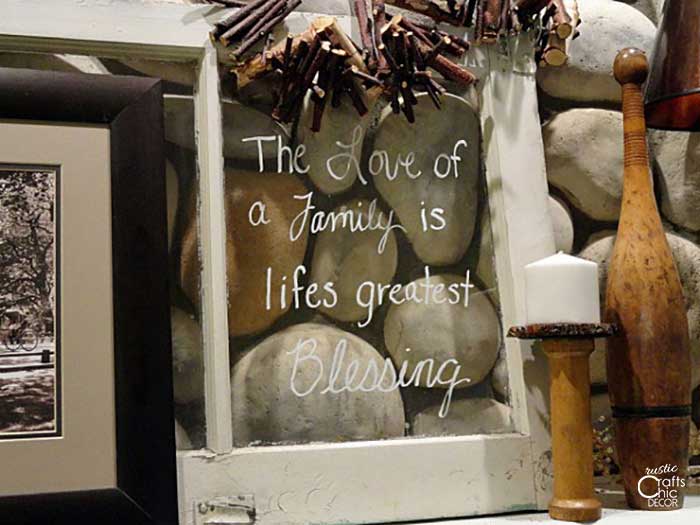 Creating a window sign is easy with a chalk marker. You can write out a seasonal message freehand or find a stencil to use. With Thanksgiving being in the fall, this sign focuses on blessings such as family. Draping the old window with branch garland and surrounding it with vintage wood gives a feel of rustic warmth for the Fall season.
A Fall Mantel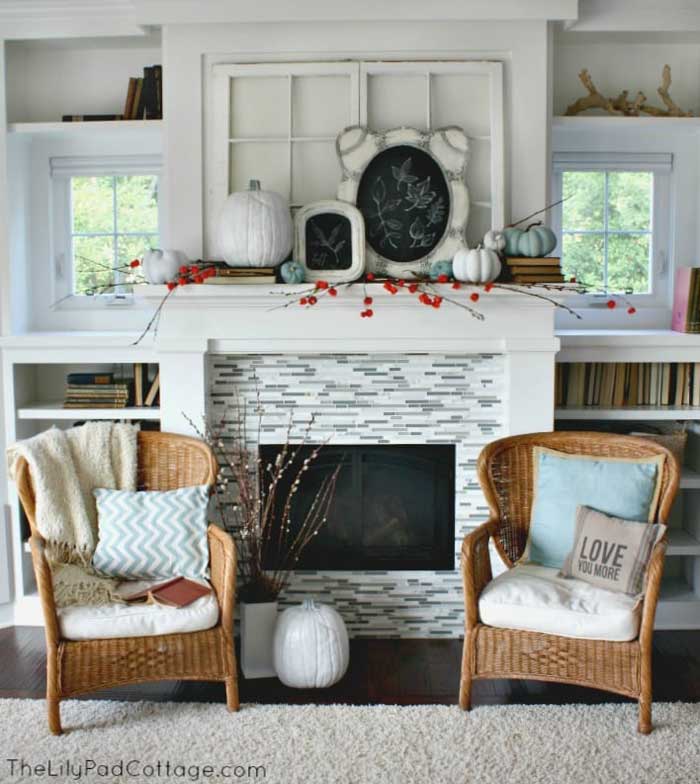 You can also use old windows simply as a backdrop for Fall decor. The windows on this mantel blend well with the framed chalkboards, white pumpkins, and touches of orange and teal.
Create A Modern Pumpkin Sign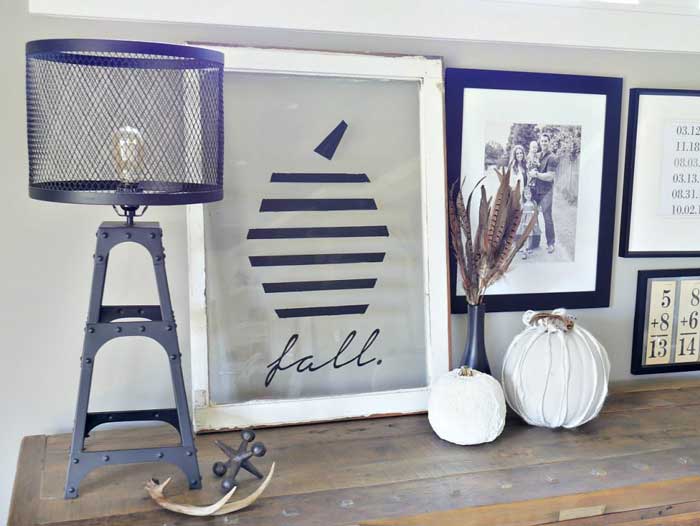 With a cricut, you can create vinyl stencils to adhere to the window glass and create a Fall design. I love the edgy pumpkin on this window which gives a touch of modern to the rustic display.
Old Window Fall Chalkboard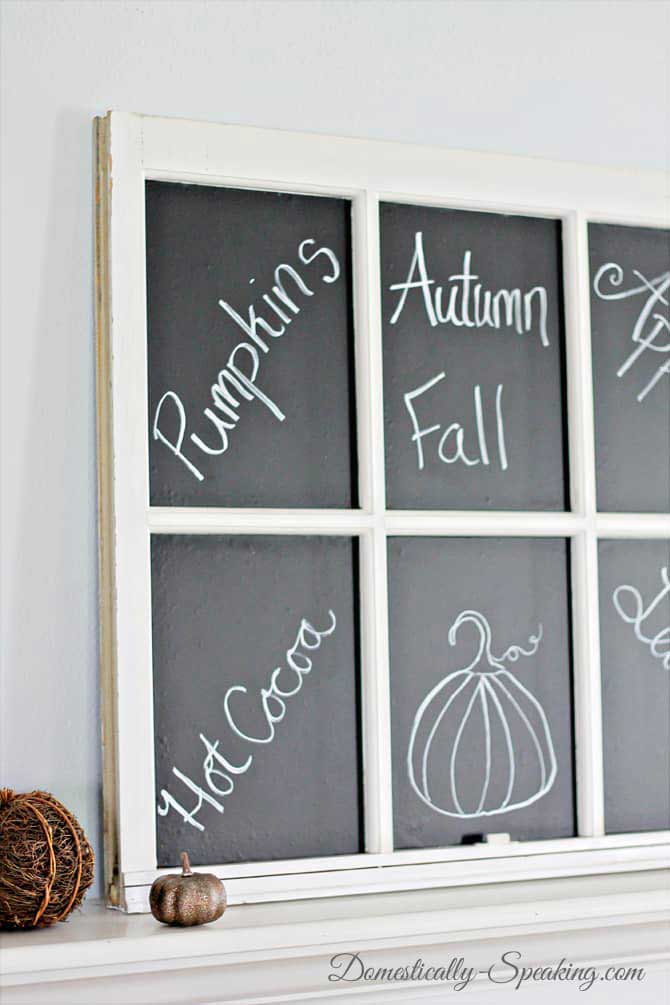 It's easy to turn an old window into a chalkboard with chalkboard paint. Then, just write in words and designs with chalk to reflect the season.
Fall Burlap And Vine Wreath On Window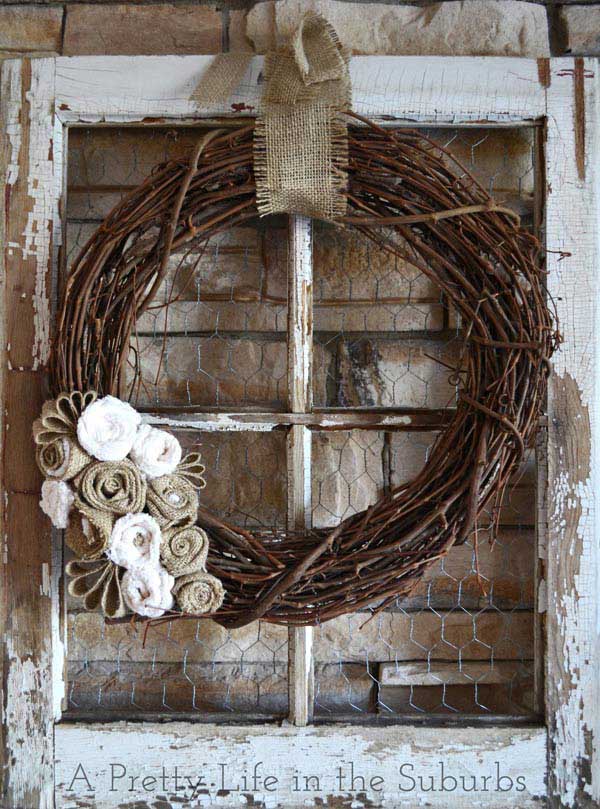 Fall is all about rustic neutrals. A simple grapevine wreath decorated with burlap flowers is all that is needed to give this old window a Fall vibe.
Old Window With Fall Flower Box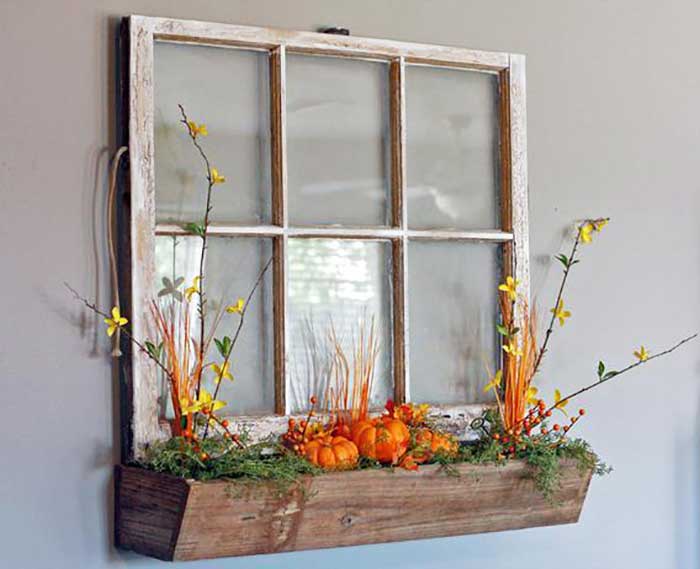 Even an indoor window can have a flower box added to it. Then, just fill it with a few pumpkins and some orange and yellow floral picks for an interesting Fall display.
Orange Chevron Window Tray

Although decorating with orange can be done any time of the year, it is especially fun in the Fall. Here, an old window was turned into a tray by simply adding handles. The orange chevron pattern adds a fun and festive design that is perfect for the Fall.
Paint A Fall Scene On An Old Window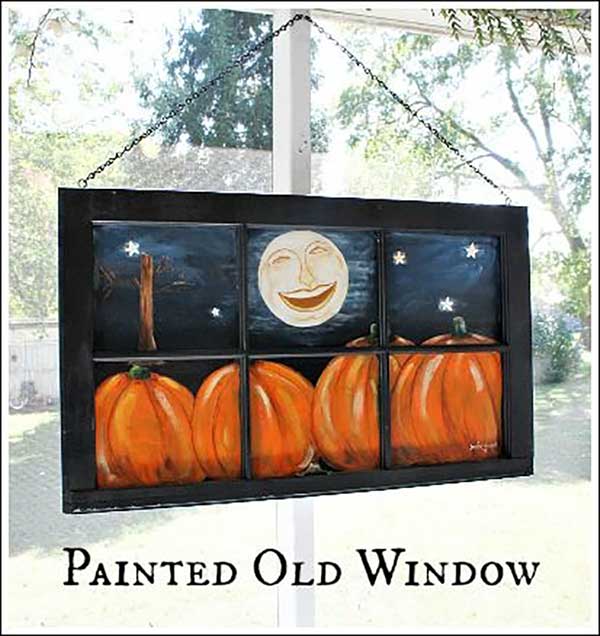 If you are good at painting, an old window makes the perfect canvas to create your art. Another idea would be to place a poster at the back of the window that has a Fall motif.
Old Window Fall Decor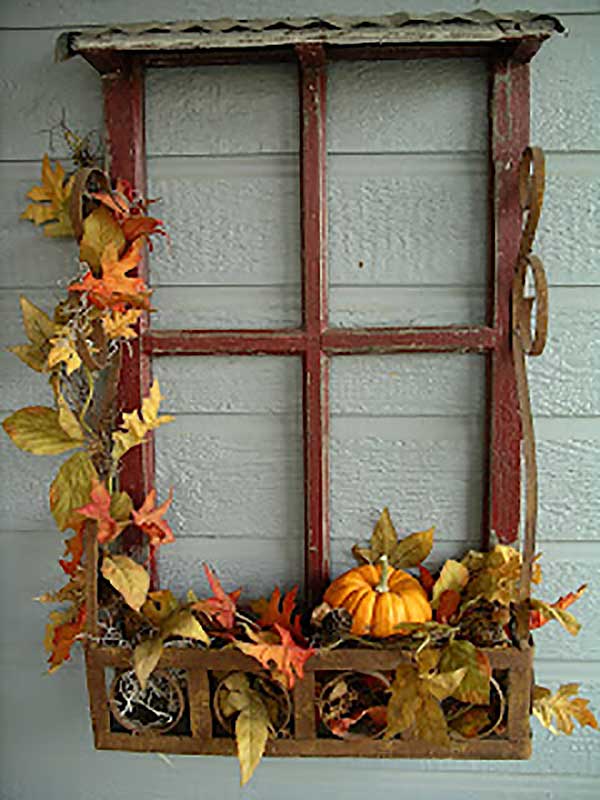 Leaves and pumpkins are always a quick and easy way to transform any accessories for Fall.
Window Halloween Crows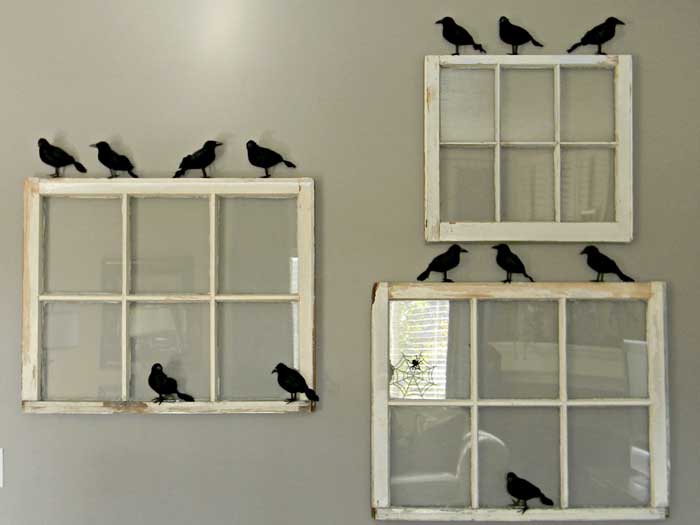 Black crows always scream Fall and Halloween to me. Having crows perched on the window frames is such a cute idea that is just a little bit spooky.