I have found that fishing, particularly fly fishing, is such a relaxing pastime. For me, it doesn't even matter if I catch a fish or not. Just being outside, at a river, is so enjoyable. Because I am certain that I'm not the only who loves the sport, I came up with a couple of versions of a fish printable as a free download.
Besides framing some prints for the wall, there are other ways to decorate your home to highlight your hobby. In fact, you will want to check out these fisherman theme decorating ideas that incorporate a lot of vintage fishing equipment as decor. Maybe you have an office or den that could use a little rustic decor. Or, a fishing cabin is the perfect place to add some fish decor.
If you want to get a little crafty, see how I made this little fishing sign to set on a shelf. I even added a couple of homemade flies to the sign. Another fun craft idea, that I have done, uses an image transfer technique. I made a coat rack with the image of a fishing lure on the wood. This was easy to do using freezer paper.
Fish Printables
Both of these versions of fish prints are designed as 8x10s to be printed on 8 1/2 x 11 inch paper. If you want a smaller print, just adjust the size before printing. It works best to use a quality heavy weight paper. The trout, in the prints, is made up of a variety of dots and geometric shapes.
Neutral 8×10 Fish Print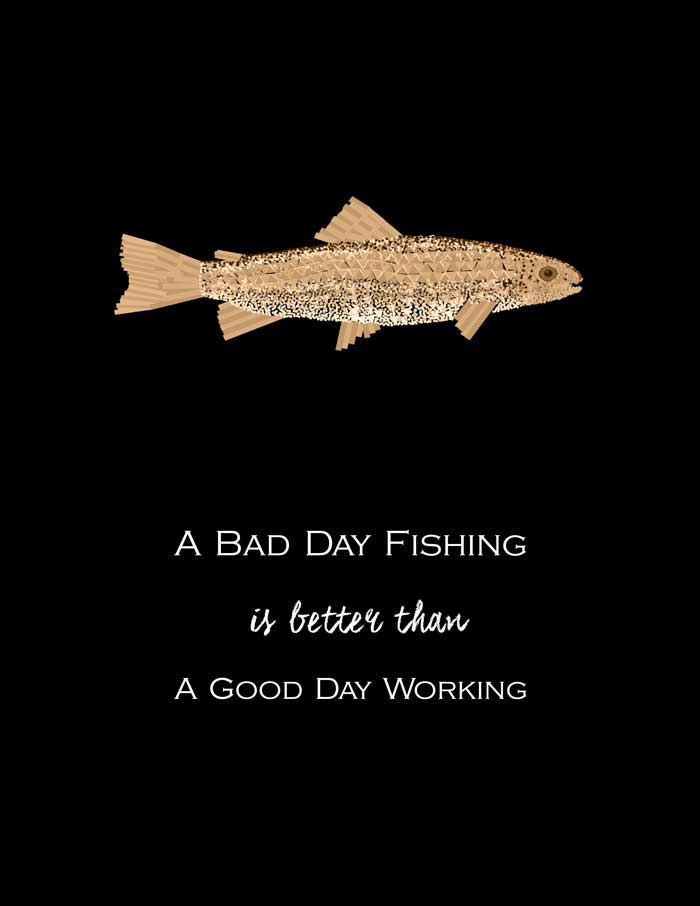 This first fish print is designed to be printed portrait style while the next print is landscape. For those who like more neutral and less sparkle, this print is a good option.
10×8 Rainbow Trout Fish Printable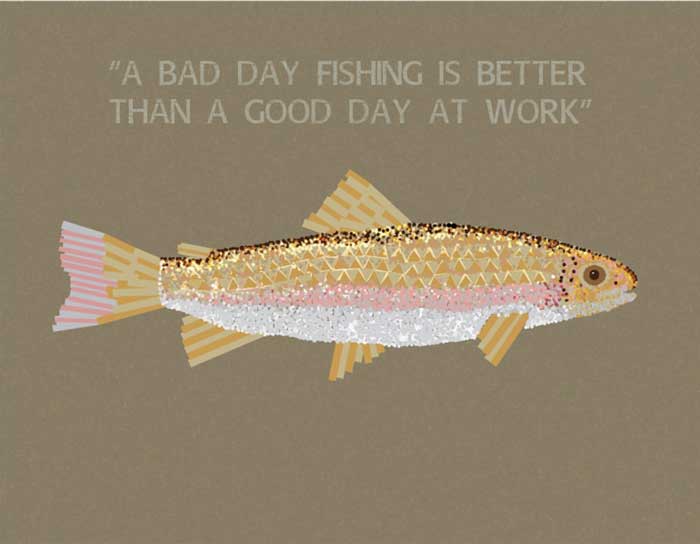 For a truer coloration of a rainbow trout, this print depicts that. I also added a little sparkle as if the sun was shining on it.
If you are interested in some other prints that I offer, check out the warbler on a birch branch print.