Of all of the rooms in a house, kitchen updates tend to get the most focus when remodeling. There are so many things that you can do, in a kitchen, to get a fresh and updated look. Between appliances, finishes, fixtures, and color there are many options to consider. Because of this, I thought I would share some beautiful modern rustic kitchen inspiration that will help you in designing your own space.
No matter what the size of your kitchen is, you can get a big impact just from the materials that you choose. Even the smallest of kitchens can be the large heart of the home. The key is being organized and having fun with style.
A modern rustic kitchen is one that combines modern amenities with warm decor. Not only that, but a modern kitchen will look uncluttered and spacious regardless of the true size. Here is some of the unique kitchen inspiration, that I found, that best shows how to achieve this style.
Black And White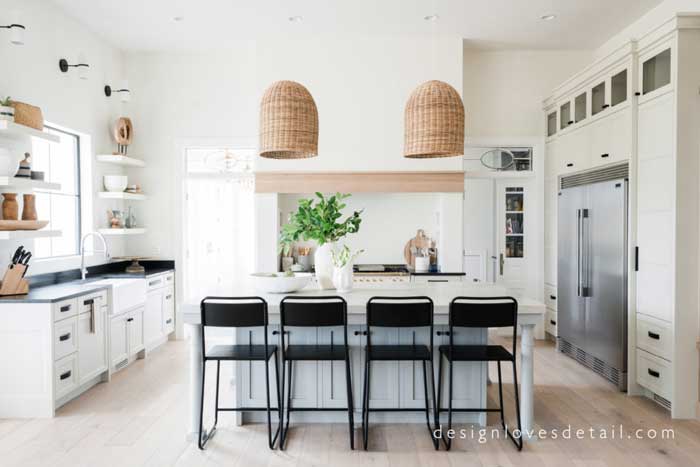 White kitchens have been popular for quite some time. However, combining some black elements with the white offers a stunning new look. A black counter on white cabinets gives great contrast. The same is true with black bar stools at a white counter. To top off the whole look, splashes of natural wood or wicker really make the space pop with interest.
Unique Cabinets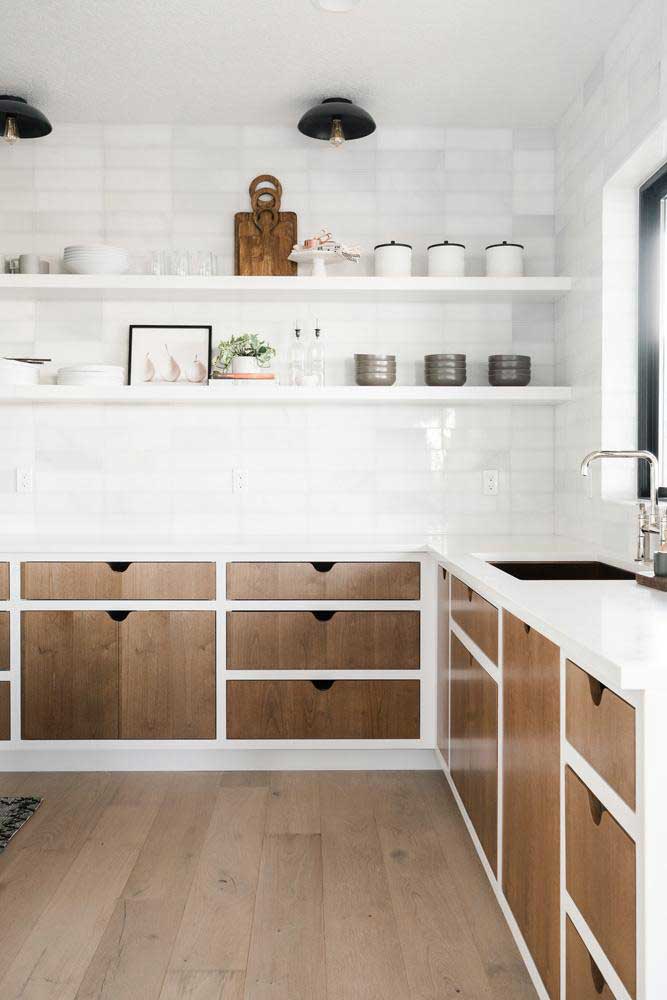 The cabinets that you choose can help you to create your own unique style. I had never seen cabinets like these but absolutely love them. And, no cabinet hardware required!
Eclectic Bar Stools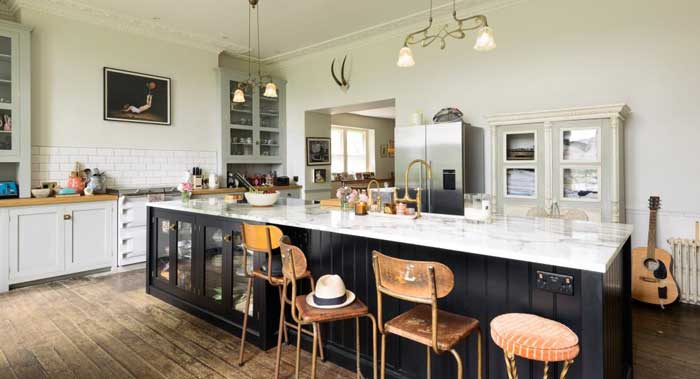 Have you ever had trouble deciding which style of bar stools that you want at your counter? No worries! just pick one of everything. Seriously, an eclectic mix of stools will add a ton of warm interest to your otherwise sleek and modern kitchen.
Glamorous Metallics

Metallics are kind of like putting jewelry on your kitchen. It's a great way to dress up the space and have a little fun too. This kitchen shows that you don't have to stick with just one metal. A combination of metallics just adds more dimension and interest.
Open Shelving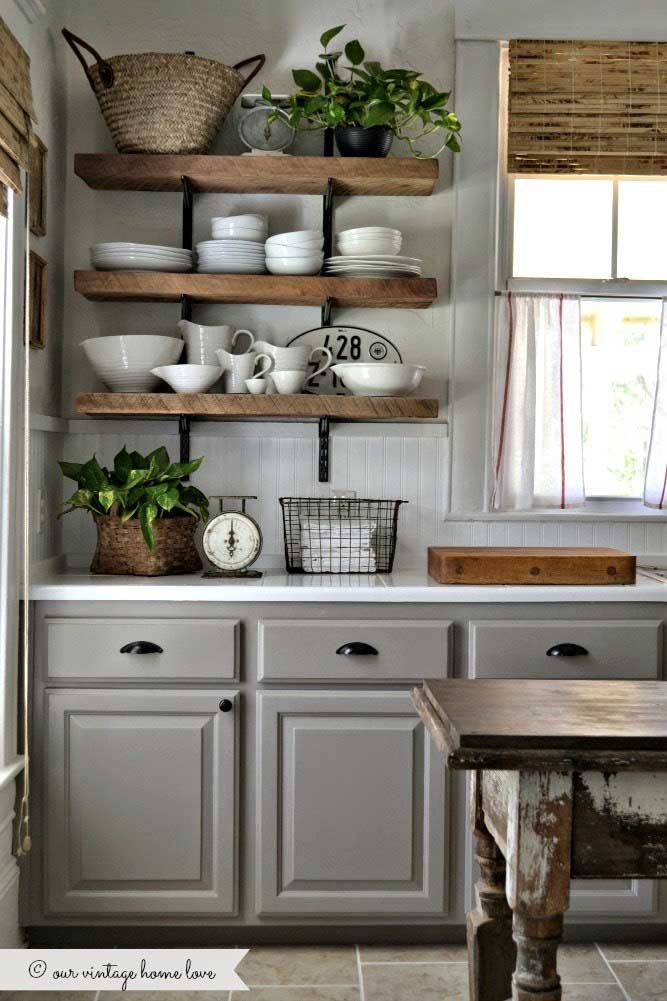 If you don't like your upper cabinets, then just pull them out and install open shelving instead. Although, you do have to me more careful of what you place on the shelves, the airiness creates a more spacious feeling. Store items of all one color or a couple of colors that go together.