What could be a better gift for mom than something handmade? There are plenty of craft ideas that make fantastic gifts for mom. From flowers to foot soaks or candles to sachets, luxurious gifts can all be handmade. I've rounded up ten of my favorite DIY gift ideas. This collection of mothers day DIY projects are sure to please any mom on her special day.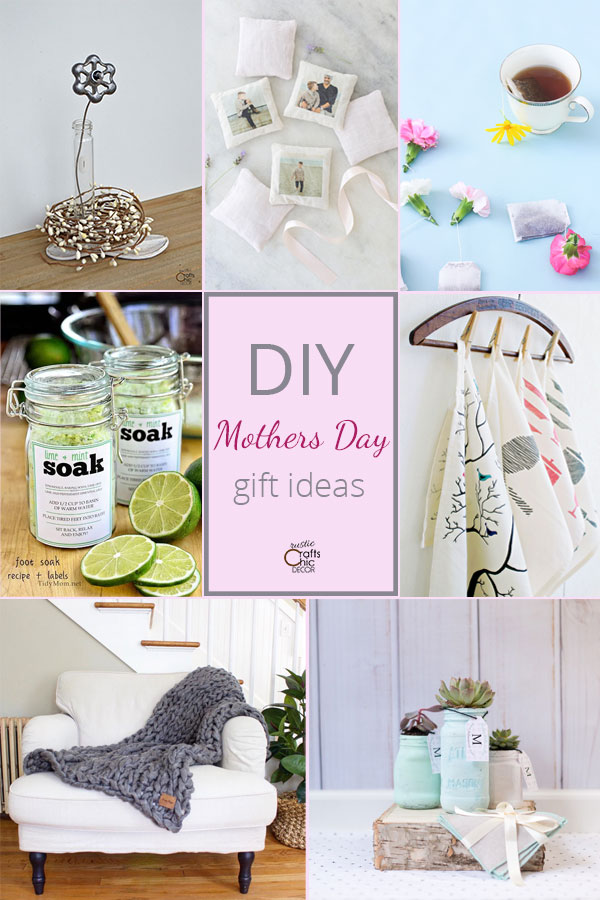 This post contains affiliate links. If you make a purchase through one of the links, I will earn a small commission an no extra cost to you.
Mothers day is a perfect time to show off some of your creativity. I mean who will appreciate it more than what your mom will! However, unlike the treasured gifts that you made for your mom as a child, these gifts are full of stylish sophistication. Whether you are a novice crafter or a creative genius, you will find a project that is just right for you. In fact, some of these only take minutes to make!
Painted Tea Towels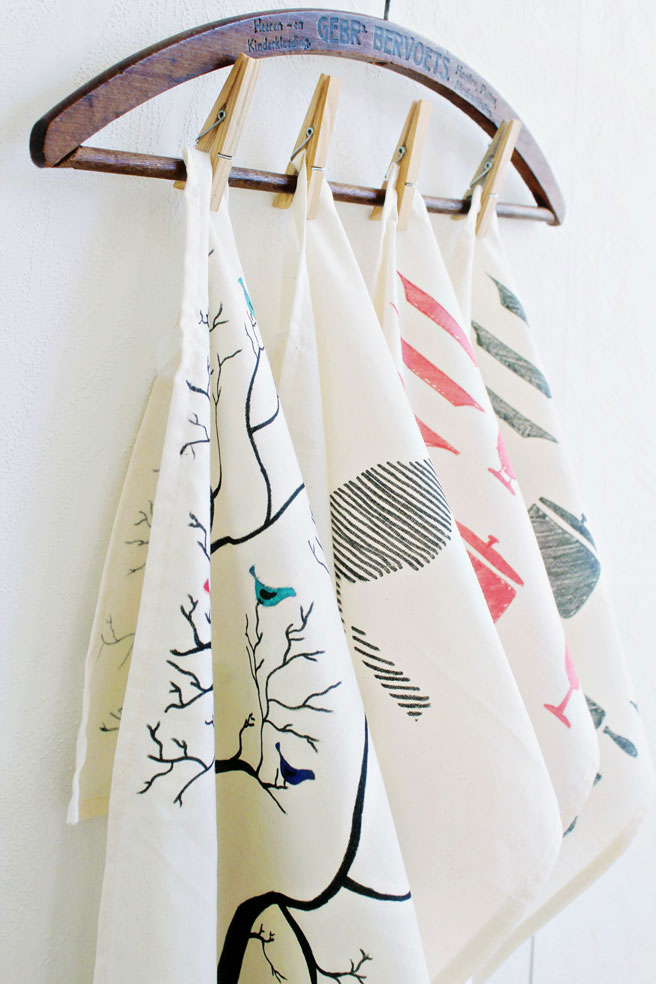 Pretty tea towels are a nice little luxury to have. A hand painted design is both unique and special. With the help of stencils, you can create a design that looks very professional. Plus, you can easily add personalization, like a name or a note, for some added love.
Industrial Flower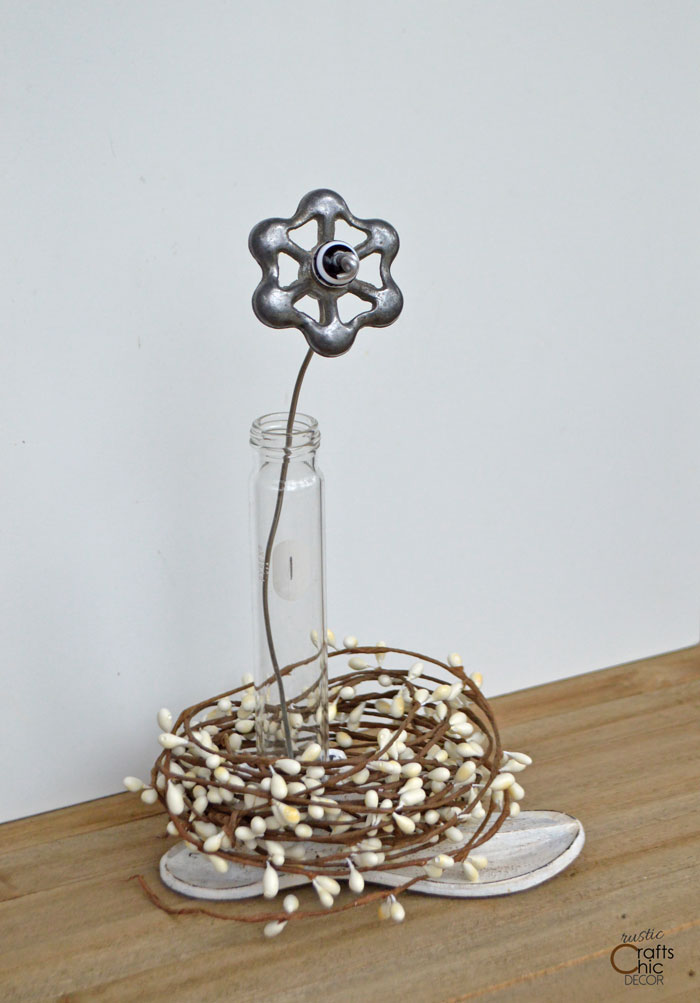 Flowers are always a good choice for a Mothers day gift. However, to give something that will last a long time, make your own industrial style flower. It's super easy to make one stem for a bud vase or a whole bouquet in no time at all.
DIY Floral Tea Bags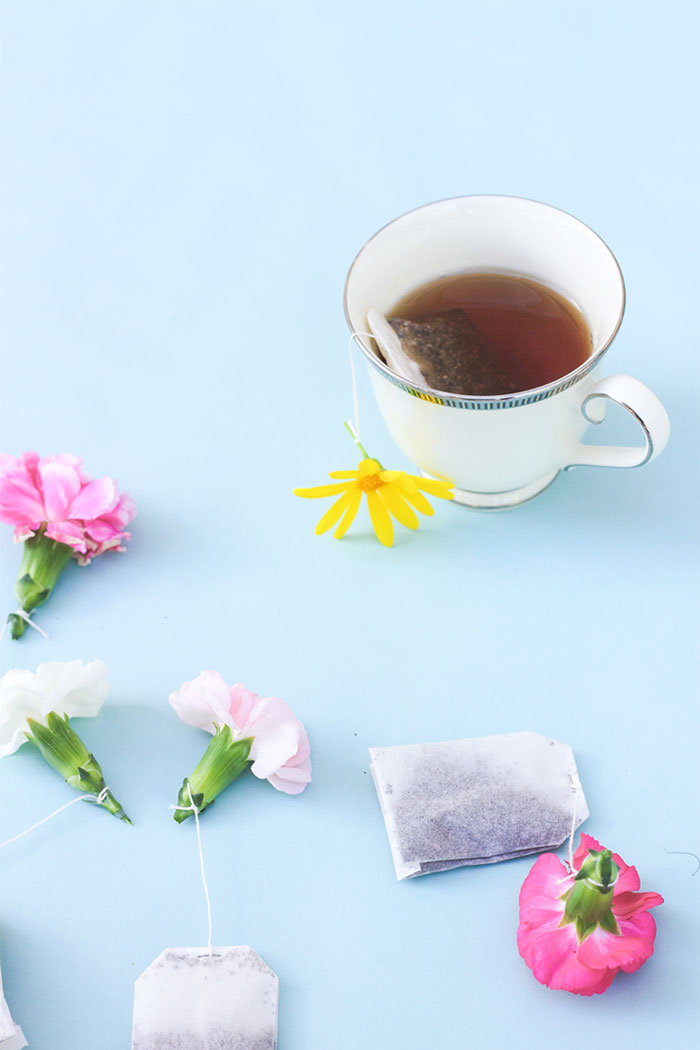 For the mother who loves tea, embellished tea bags offer a special treat. By tying on some fresh buds, you add a little luxury to an already favorite drink.
DIY Lime And Mint Foot Soak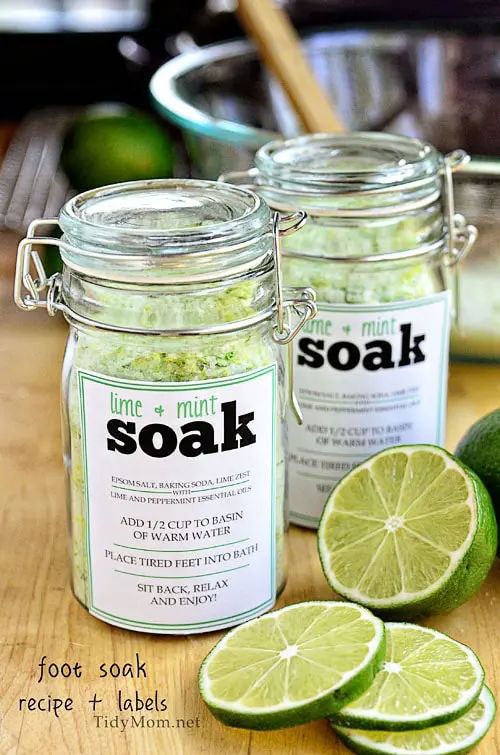 If you can mix ingredients, you will have no trouble at all making a spa like foot soak. A little luxury like this will make mom feel so special. The best part is that you can even download the free labels for this lime and mint soak. Just purchase your jars and you're good to go!
DIY Photo Lavender Sachets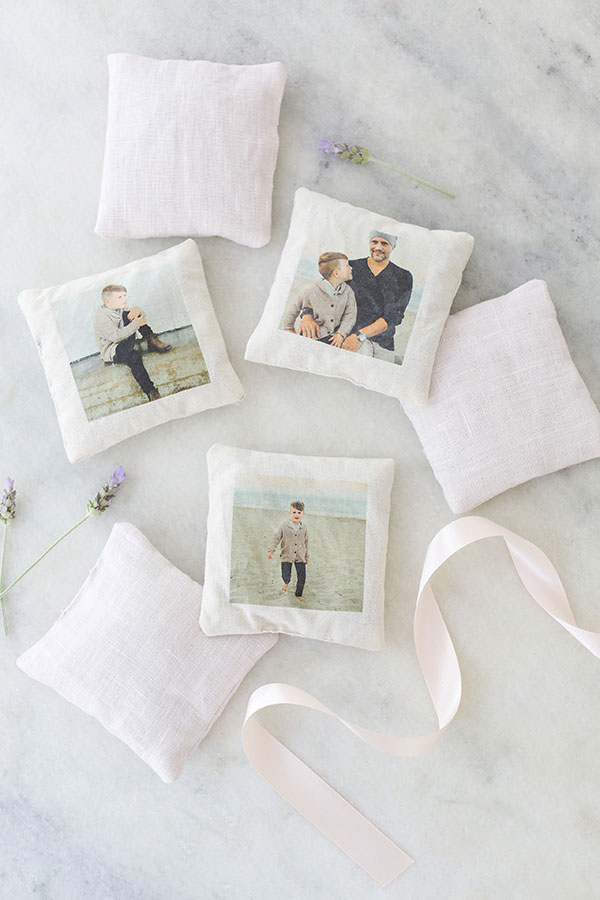 The smell of lavender is so heavenly which makes lavender sachets such a nice gift. What makes these particular sachets even more special for mothers day is the fact that they boast family photos using transfer sheets. Mom will love seeing pictures of loved ones whenever she opens her drawers.
Wood Burned Personalized Spoon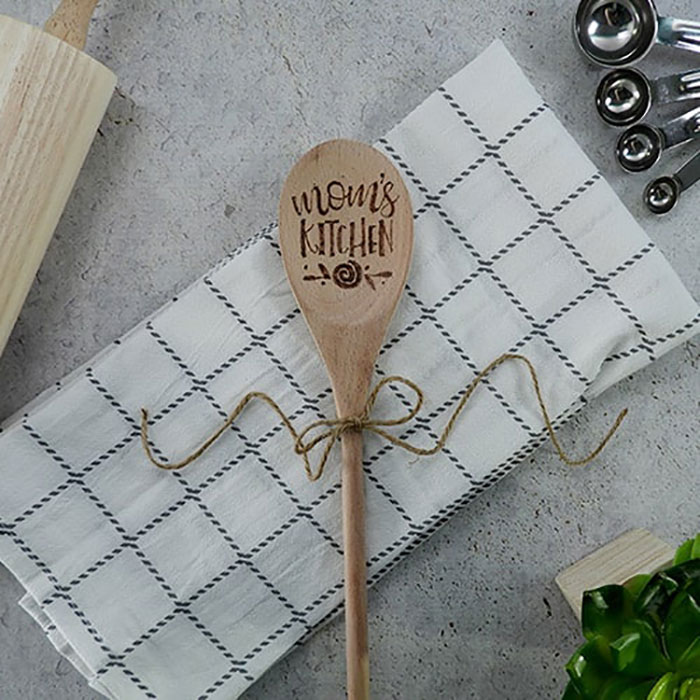 Wooden utensils are always a must for the kitchen. To give a wooden spoon some added style, use a wood burning tool to create your own design. It's easy to personalize as well for a one of a kind Mothers Day gift.
Mother Day DIY Book Page Bookmarks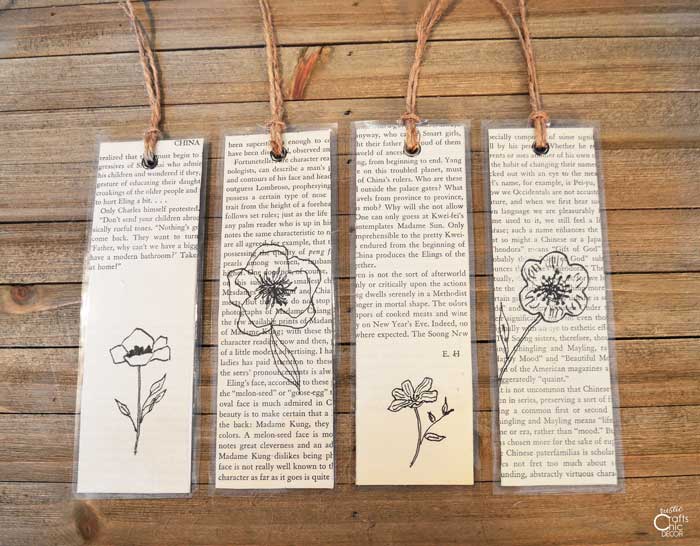 For the book worm, a specially designed book mark is in order. By using vintage book pages as a base, you get a fun rustic chic look. Add your own drawings or personalization to the pages with a black art markers.
DIY Mothers Day Mason Jar Planters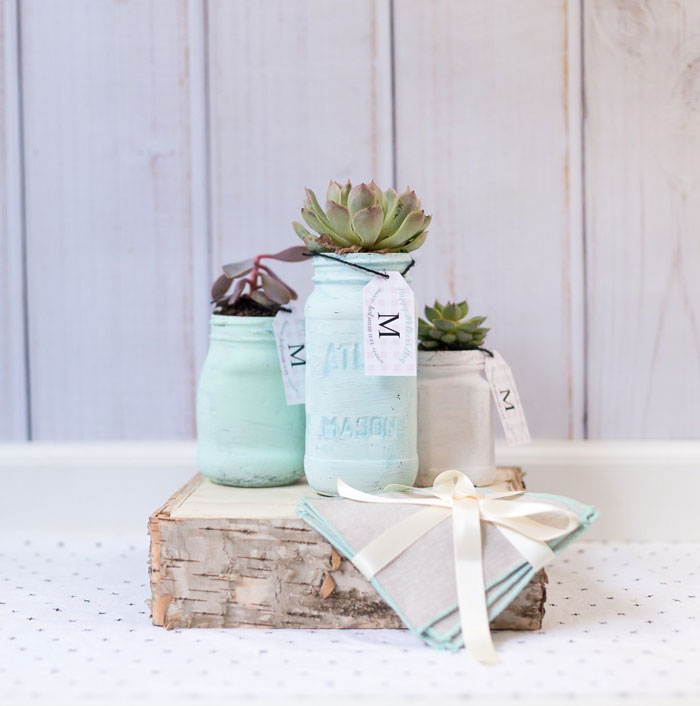 Succulent plants are a great gift on their own. But, when you use a painted mason jar as the planter, the look is so rustic chic. Chalk paints give an especially nice finish to the glass. Then, just tie on a pretty gift tag to complement the jars. You can get these exact tags by downloading the free printable.
Mothers Day DIY Gift Basket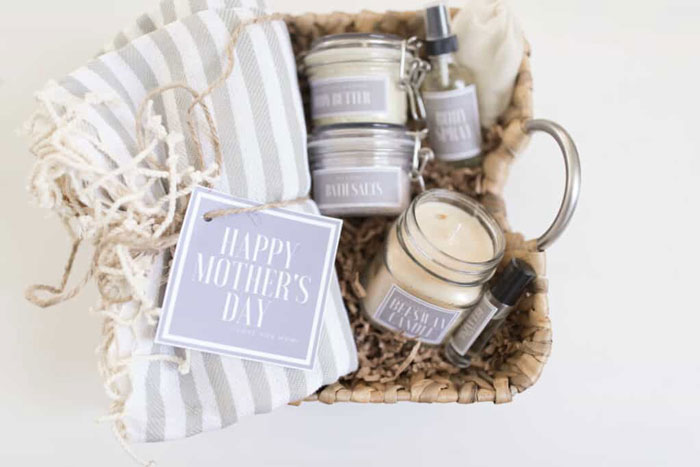 If you are super ambitious, why not create a whole basketful of handmade goodies! Candles, scrubs, and essential oils can all be made yourself. If you are making all of these things from scratch, you may want to give yourself a little break and download the free labels.
DIY Arm Knit Throw In 45 Minutes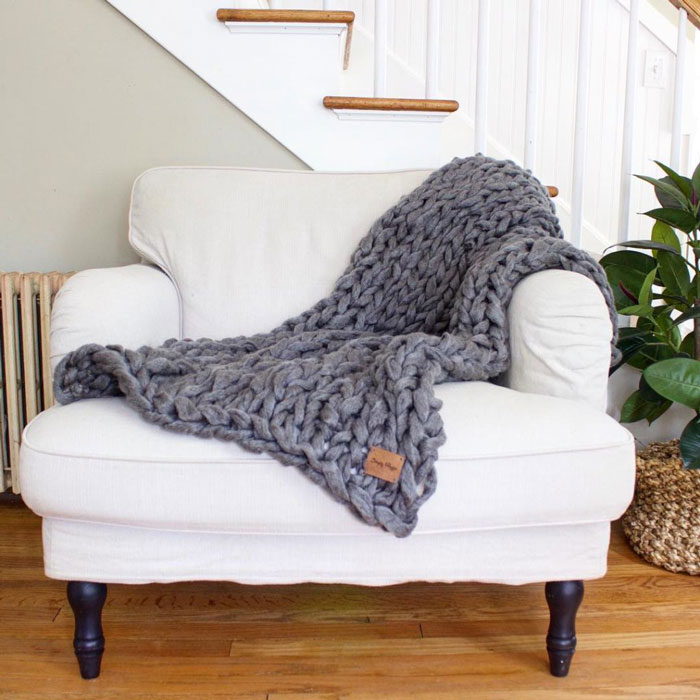 Normally knitting projects take a little bit of time. But, by using a big chunky yarn, you can whip up a throw in 45 minutes! No needles are even required for this arm knitting project.