You won't want to throw out your old shoeboxes when you can repurpose them instead. When my kids were young, I liked to save shoeboxes for dioramas and other school projects. Today, I save them for various uses around the house. Besides using shoe boxes for storage, there are other creative ways to put them to use in your home. This collection of shoebox projects will have you thinking twice before dumping the box in the trash.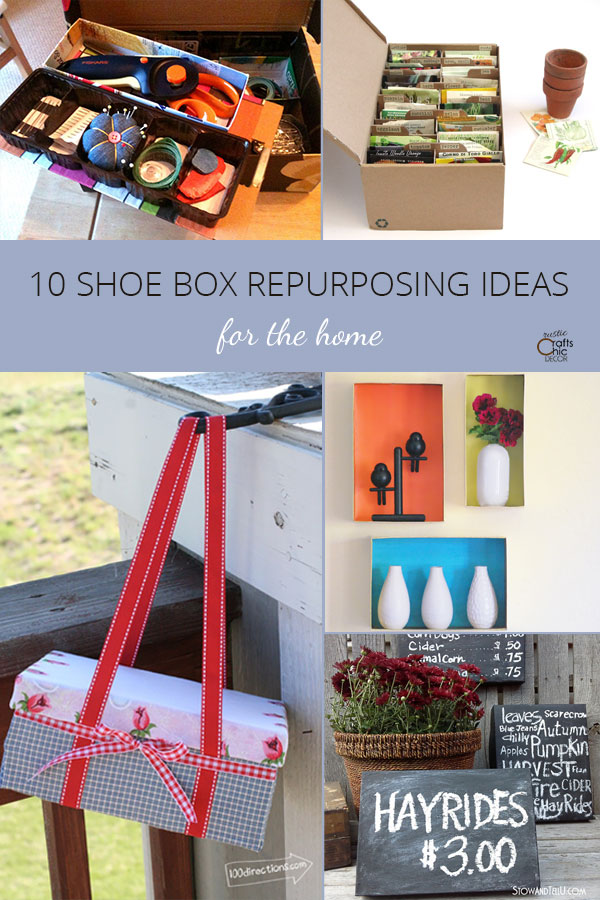 I have seen where people have kept their shoeboxes simply to store their shoes in. This may be a good idea if you only have a few pairs to store. The boxes make it easy to stack shoes and you can label them so you know what is inside. If you have lots of footwear, however, there may be some better ways to store the shoes. Then, you can use the shoeboxes for other projects.
Because I like unique ways to repurpose common items, I came up with some fun ways to reuse shoe boxes that you may not have thought of before. Not only can you use the entire box for one project, you can also use just the lid. And, when that leaves you with a lidless box, there is a project for that too!
1. Use The Lids For Signs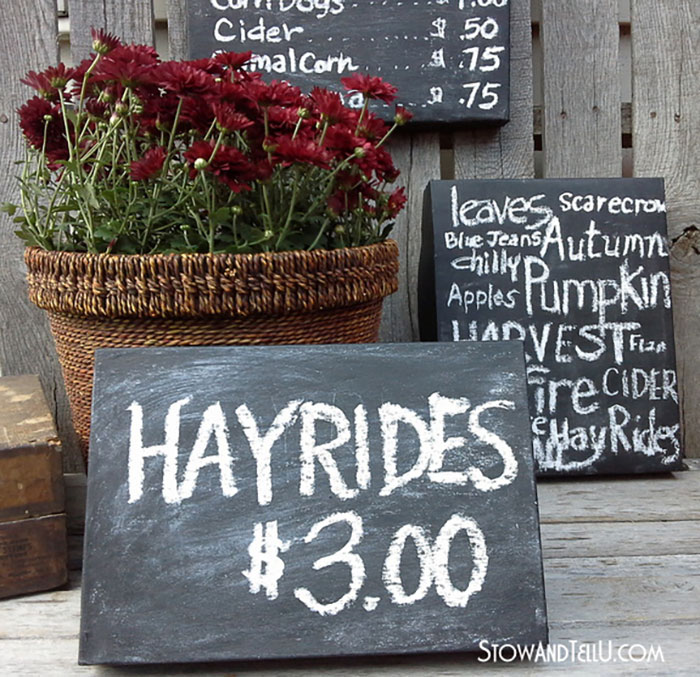 It's okay to separate the lid from the box! Especially when you are able to create more than one accessory for the home. Gather up some lids to create fun farmhouse inspired chalkboard signs to use either indoors or out. But, make sure to hang on to the boxes because those can be reused as well.
2. Shoebox Picnic Basket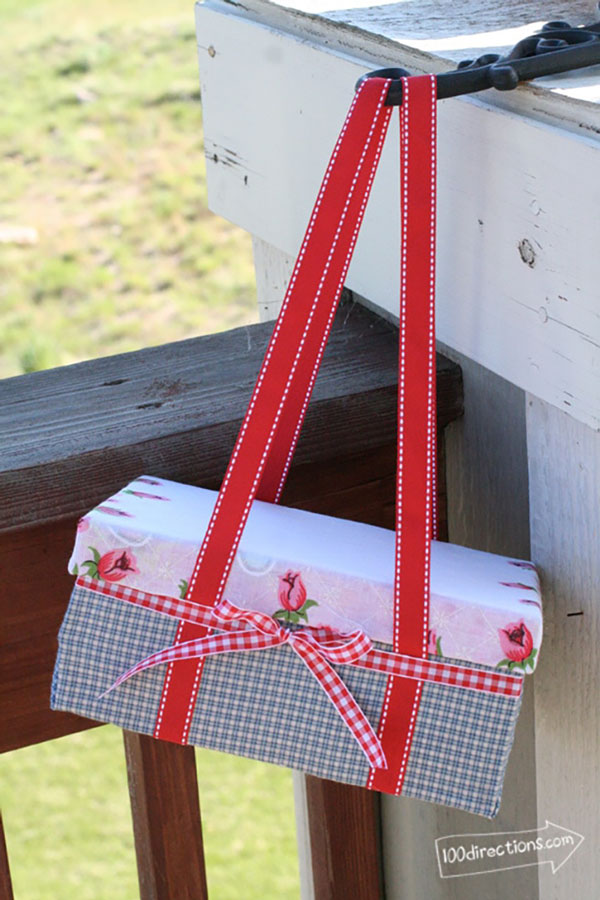 This creative shoebox project uses the entire box. With all of the added fabric, you can barely tell there is a shoe box as it's base. All I see is super cute picnic basket! It really can be used to hold and tote whatever you want. This makes a nice portable solution for supplies or food.
3. Shoebox Cord Keeper Project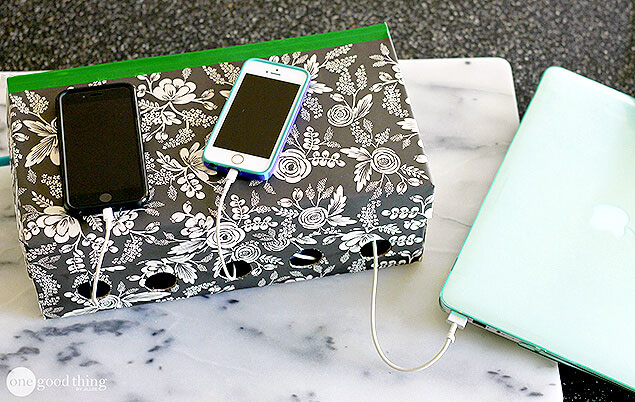 Here is a clever idea that takes care of a big need. With all of the various chargers in one household, you can easily end up with a tangled mess. This shoebox cord keeper houses the mess so all you see is a pretty and functional box. I would much rather see an organized box on my desk than a heap of tangled cords.
4. A Unique Holiday Gift Box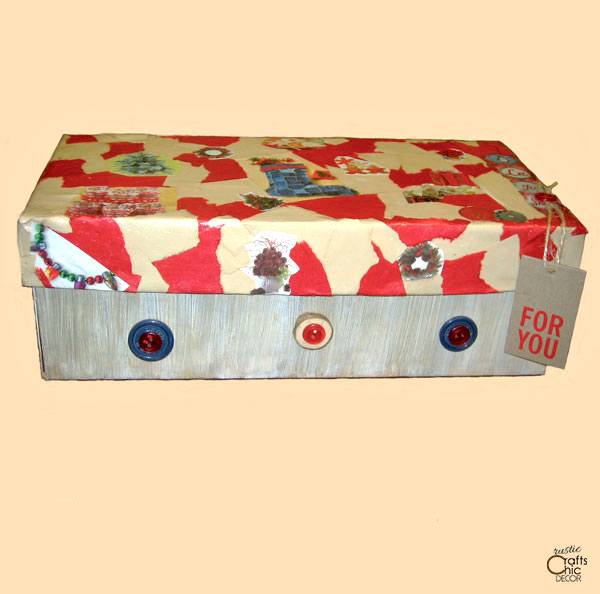 A reusable gift box is a nice alternative to gift bags. Since a shoe box is sturdy, it's perfect for holding those small, awkward, or heavy gifts. I used recycled Christmas cards to decorate the lid. It was easy to cover the lid, with small pieces, by decoupaging them into place.
5. DIY Box Shelves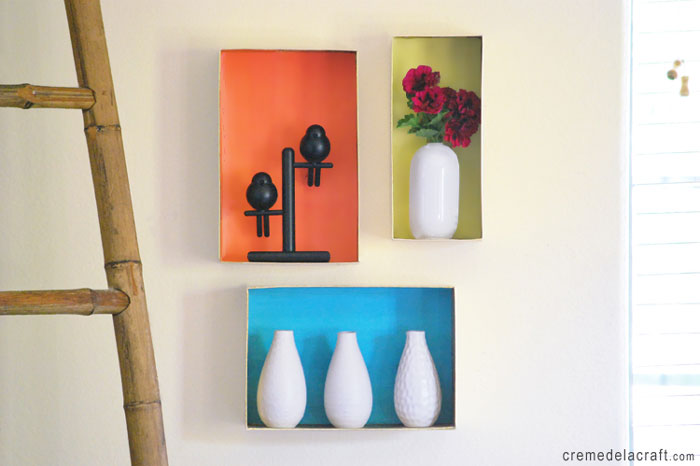 Fill an empty wall with some colorful wall art using boxes. By painting the insides, you can add little punches of color to a room. Then, use the boxes like you would any shelf and display some of your favorite items. It's an inexpensive way to make an artsie statement.
6. Shoebox Drawer Dividers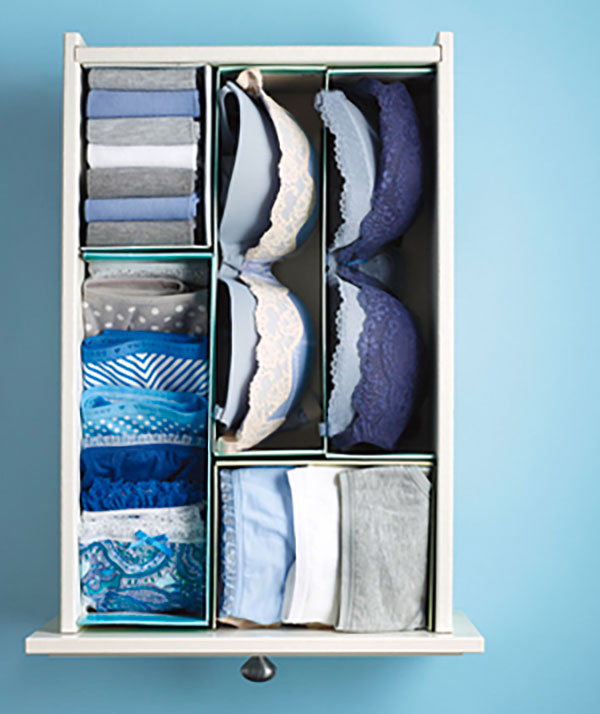 You can also combine sections of several shoeboxes to create handy drawer dividers. Since cardboard is easy to cut, this is an easy and practical way to get dividers to exactly fit your drawers. This is one of those shoebox projects that makes me want to go shopping for more shoes – just for the boxes.
7. Use The Lid For Jewelry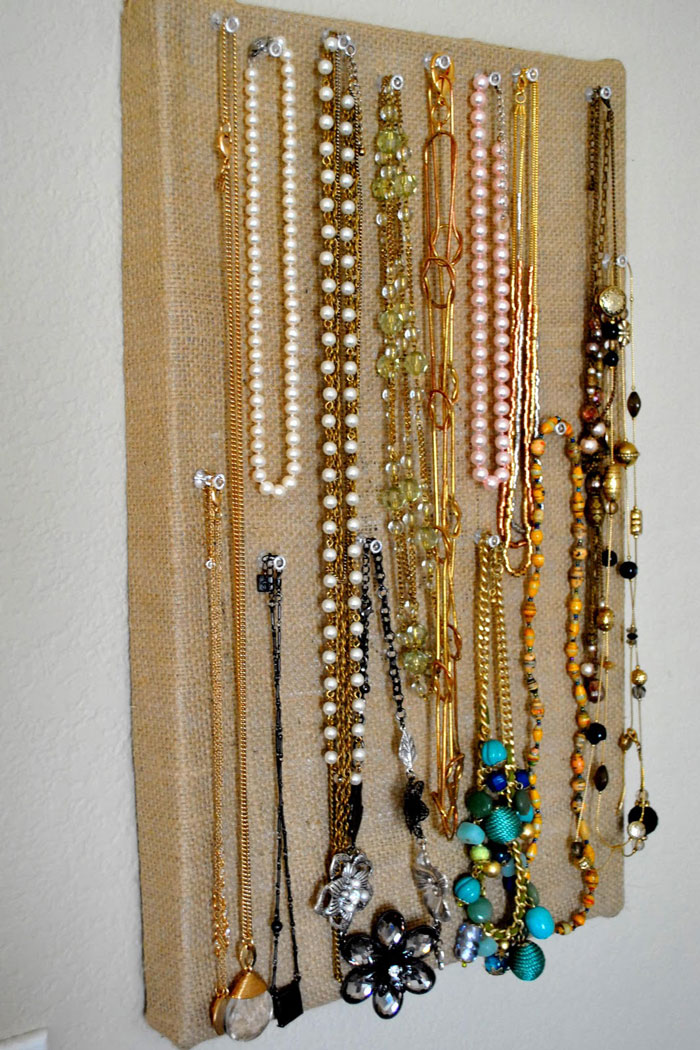 By wrapping a shoe box lid with burlap, you get a perfect canvas for hanging jewelry. The lid is naturally easy to hang and is nice and lightweight. Just punch in some thumbtacks and hang your necklaces neatly. Another shoebox project that takes care of a tangled mess!
8. Chevron Wall Art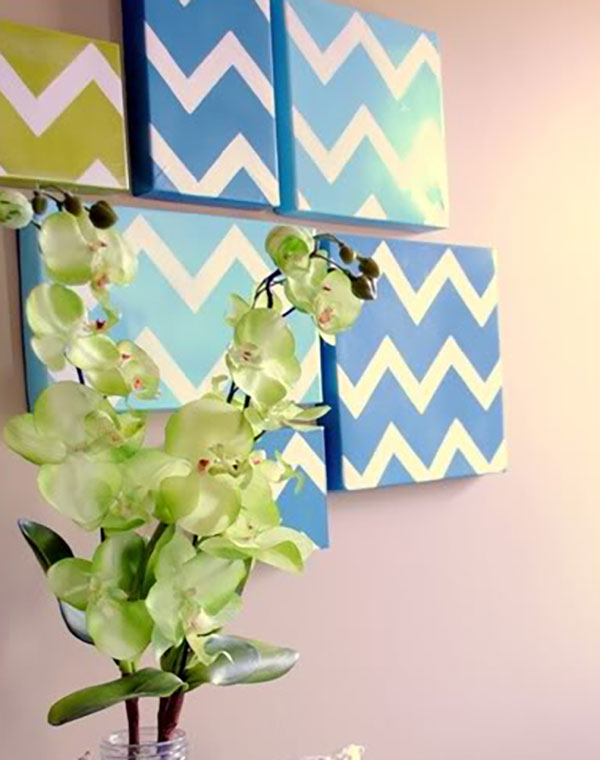 Using the same basic idea as the jewelry holder, you can also create fun wall art. Cover the lids with decorative fabric or paper and hang them simply for a punch of color on the wall. Combine different colors and patterns for added interest.
9. DIY Seed Storage Box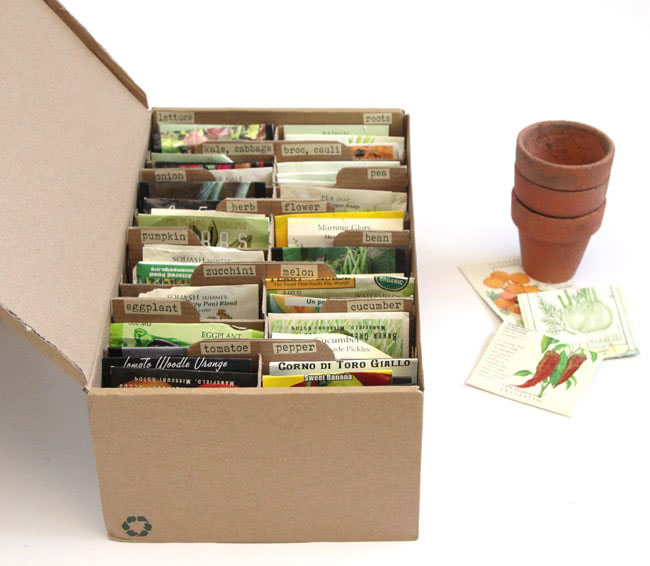 Some shoebox projects require more than one box. This seed storage box uses one box as the container and another one for making the dividers. The result is a handy and very organized way to store seeds.
10. Shoebox Sewing Kit Project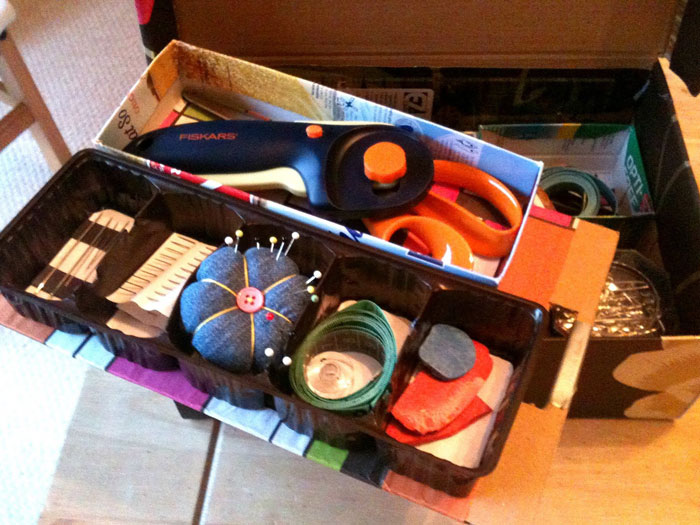 In the same way, you can create a very functional sewing kit with a combination of boxes. Create little cubbies for small sewing supplies that fit into the bigger shoe box.
If you have a shoebox project idea that you would like to share, just leave a comment below. We would love to add to the creative ideas!