Finding unique living room inspiration never grows old and this collection of rustic chic living room ideas are filled with character and charm. The combination of rustic wood and more refined accessories are a blend that is hard to beat. Who says a living room has to be stuffy and formal?
Rustic Chic Living Room Inspiration
Take a look at this first example found at Houzz: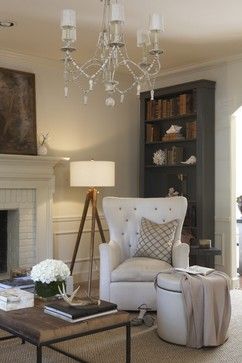 The rustic industrial coffee table contrasts perfectly with the chic lighting and white furnishings. Even though the chair is both white and formal, the surroundings make you want to curl up in it to read.
Here are some more great combinations that I found.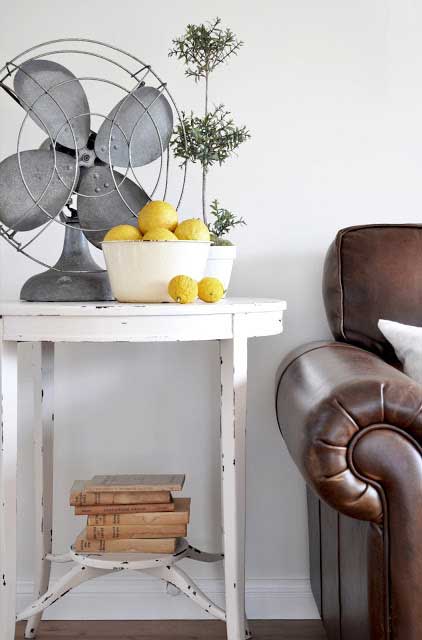 Combining distressed or chippy furnishings with elegant and rich leather is another great blend as seen here from The Painted Hive.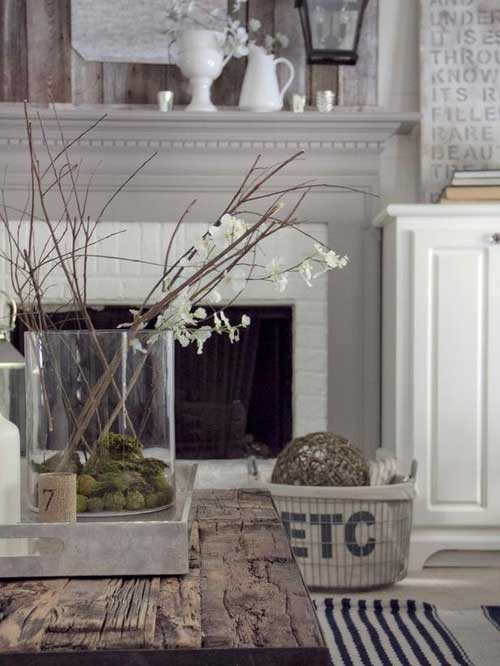 This elegant fireplace is set off nicely by the rustic coffee table and other natural touches.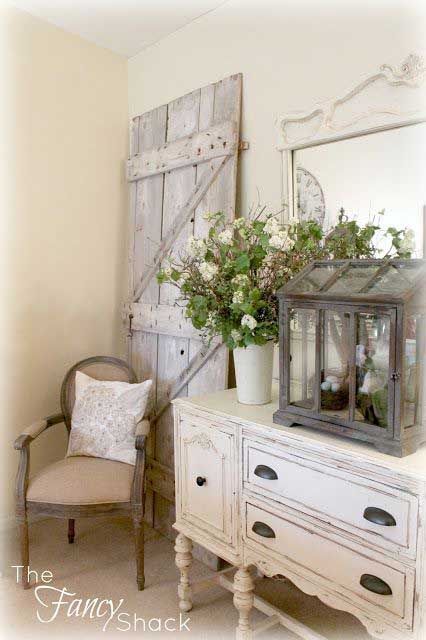 I just love the look of this whole setting, from The Fancy Shack, with the perfect mix of rustic and chic.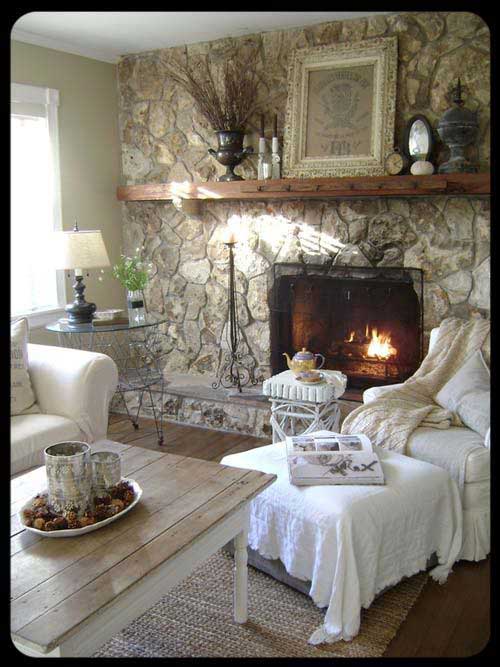 And finally, here is a place that one could definitely curl up and hang out in all day long. The cozy elegance, found at The Old Painted Cottage, is just too hard to pass up!
Are you a fan of rustic chic living rooms? What is your favorite combination of rustic and chic? Share your comments and ideas below, we would love to hear from you!
For more ideas like this, make sure to check out the following posts:
Five Chic But Rustic Living Room Ideas
Small Space Decorating In A Shabby Chic Style