With the change of seasons, there are certain areas of a home that can get a quick and easy update. One of these areas is in the entryway. There is no better place to set the tone for your entire home. If you have a small console table or desk, you have the perfect surface for changing out the decor to reflect the current season. Today I am focusing on Spring with a variety of entryway table decor ideas to freshen up your space.
Our cabin is pretty rustic and my entryway table is pretty worn. It was one of my little treasures that I picked up from an antique store. I thought about painting it at first but I am really enjoying the warm wood tone and don't mind the distressed areas one bit. I did change out the wooden knobs to give it a more cheery cottagey look. Hobby Lobby has all kinds of fun ceramic knobs and I was able to find some that coordinated with some of my other decor.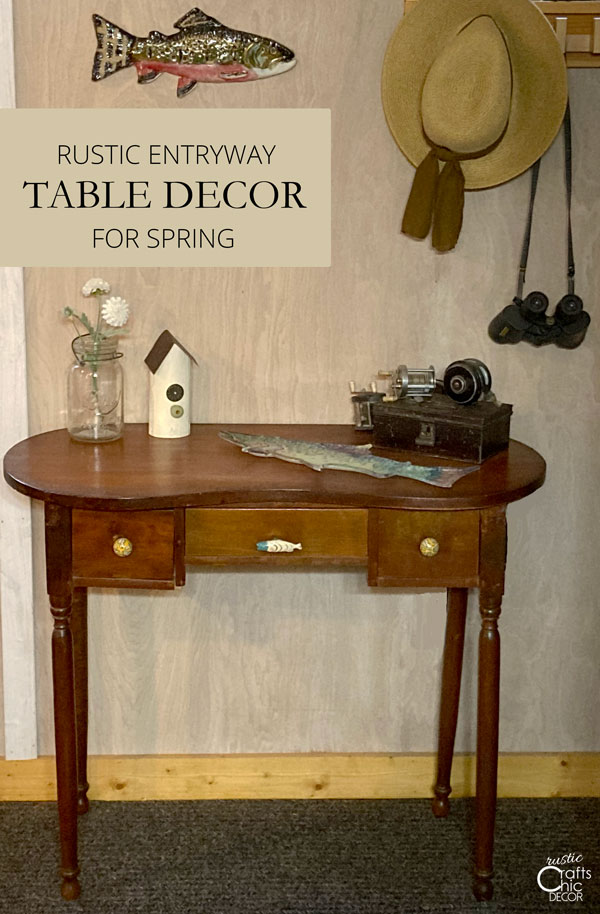 This post contains recommended product links. If you make a purchase through one of the links, I will earn a small commission at no extra cost to you.
I love switching out my decor pieces with each season. It helps to keep things fresh and interesting. This little entryway table sees a lot of changes throughout the year but most of the time I keep it fairly simple with just a few items to display. Since it is right by the door, it tends to be a catchall for things coming in and going out.
Here are some quick and easy ways that I find help to create a Spring vibe.
Use Colorful Art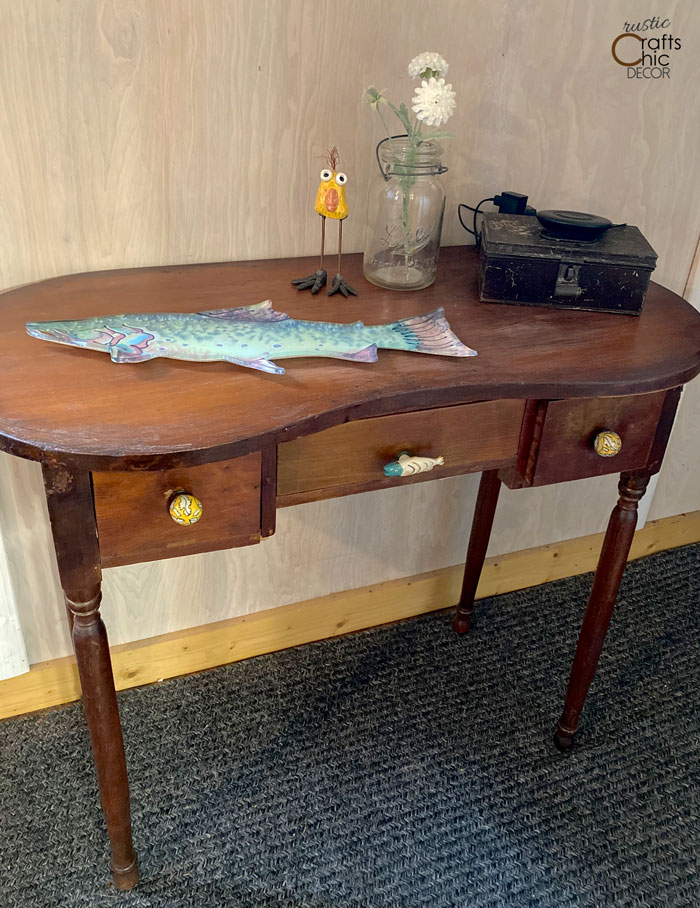 Once Spring hits, I am definitely ready for more color. This is when I like to put out some of my favorite whimsical art pieces with bright colors. I'm looking forward to adding some colorful fresh cut flowers to the table. However, for now I am happy with getting my color from the accessories. It's a simple display but it adds some cheer and makes me smile.
Focus On A Spring Hobby Like Fishing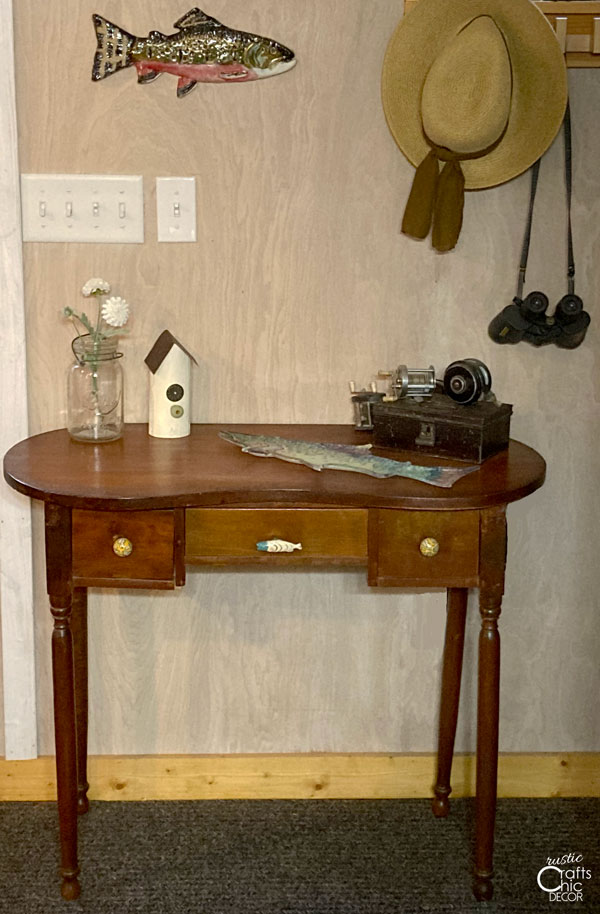 I also like to focus on our favorite hobby for the Spring. Since we like to fish on the river, I have also displayed vintage fishing reels with our fish art. We have so many vintage fishing accessories, that we have collected over the years, that are displayed in a lot of areas around our cabin. Another fun thing to display is a vintage minnow bucket or other tin. It can be displayed on it's own or filled with flowers.
Display Florals Or Plants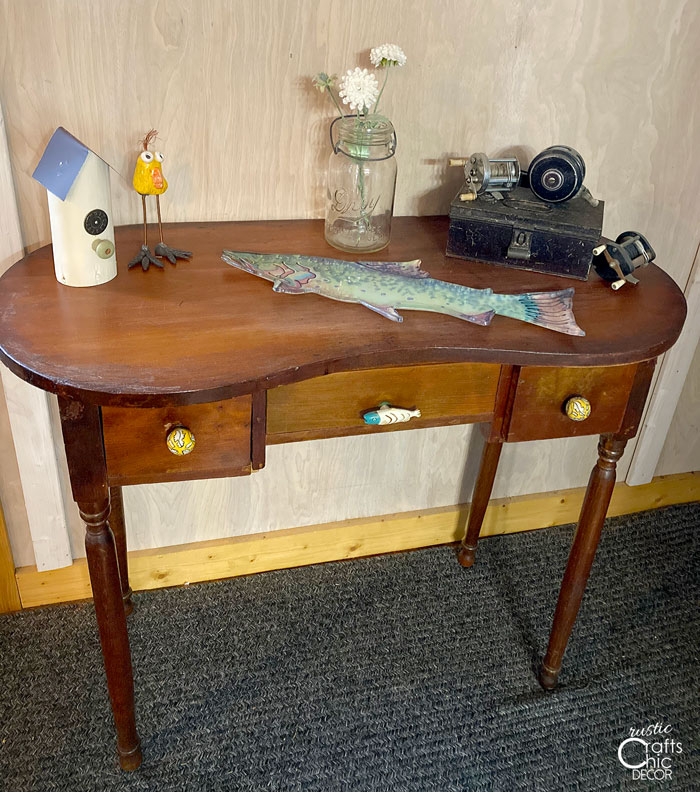 There is nothing like flowers or potted plants to really freshen up a Spring display. I'm using faux white flowers as a stand in until my wildflowers grow and are ready for cutting. Potted plants are also a great choice and if I had a green thumb, I would definitely have more of them around our cabin. Luckily, a lot of faux plants look quite real.