When it comes to rustic decorating accents, you can't go wrong with some type of antique. The warmth and character of vintage items automatically gives a space a nice amount of rustic charm. One of my favorite antiques to decorate with has to be old lanterns. Even if the lanterns aren't lit, you can imagine the warm glow that has come from them in the past. Decorating with lanterns can be as simple as displaying one on a hook or a table. However, you can also add a little something to the lanterns for holidays or special occasions.
Inspiration For Decorating With Lanterns
The following ideas for lantern display will help to provide some inspiration for decorating.
Simply Hang An Old Lantern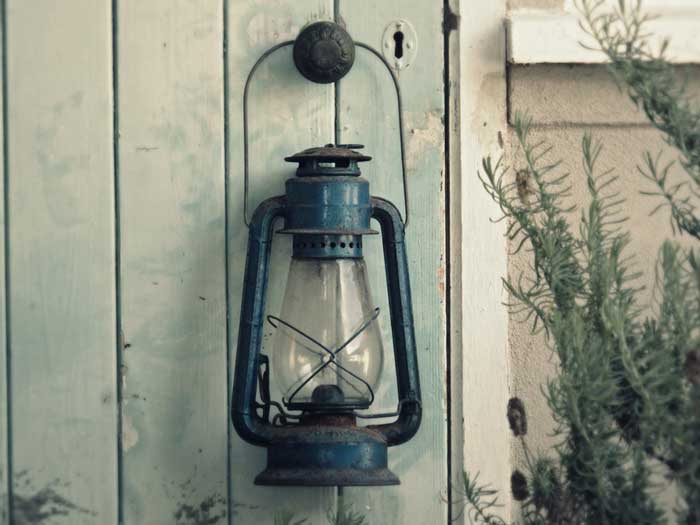 Because most old lanterns have a handle for hanging, they are easy to display on a hook or a knob. I love how this blue lantern coordinates with the old door. This idea could be done both indoors and out. If you incorporate an old door inside your home, an old lantern can enhance the rustic look.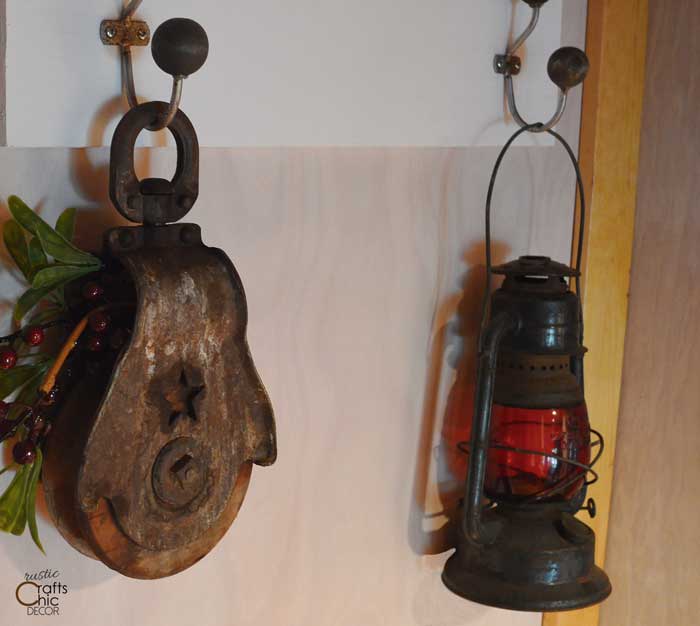 You can also display an old lantern with other antiques. Hang your favorites from a rack with several hooks. It would also be fun to just hang several types of old lanterns together.
I should also point out that sometimes you may find an old lantern that is missing the glass globe. My lantern, above, was missing the globe so I purchased a replacement globe. Instead of going with clear glass, I opted to buy red to add a little color.
Display An Old Lantern In A Vignette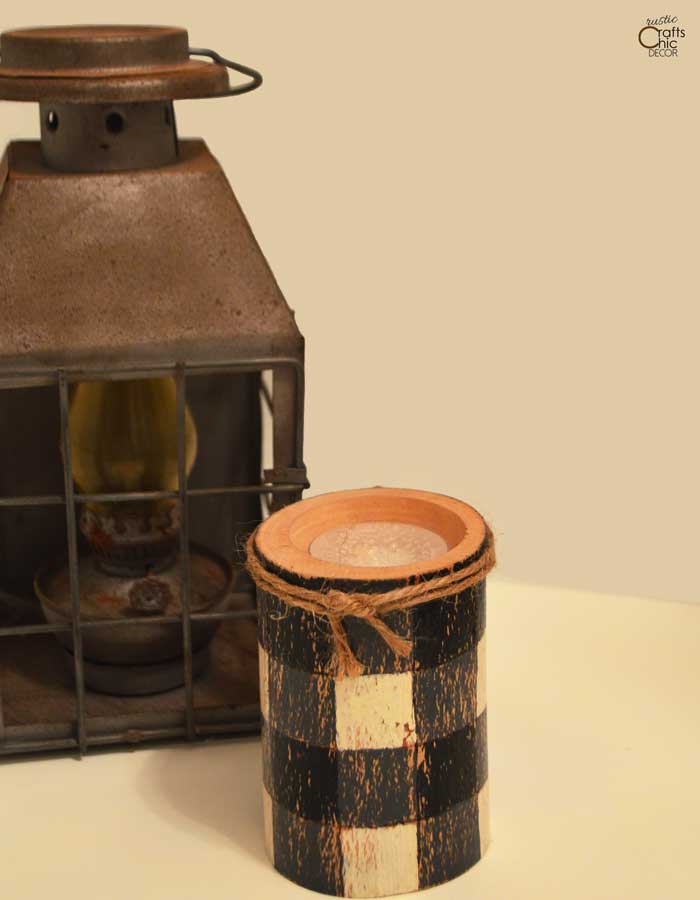 Old lanterns coordinate easily with a lot of other decor. Display a lantern on a table or shelf with some of your other favorite items.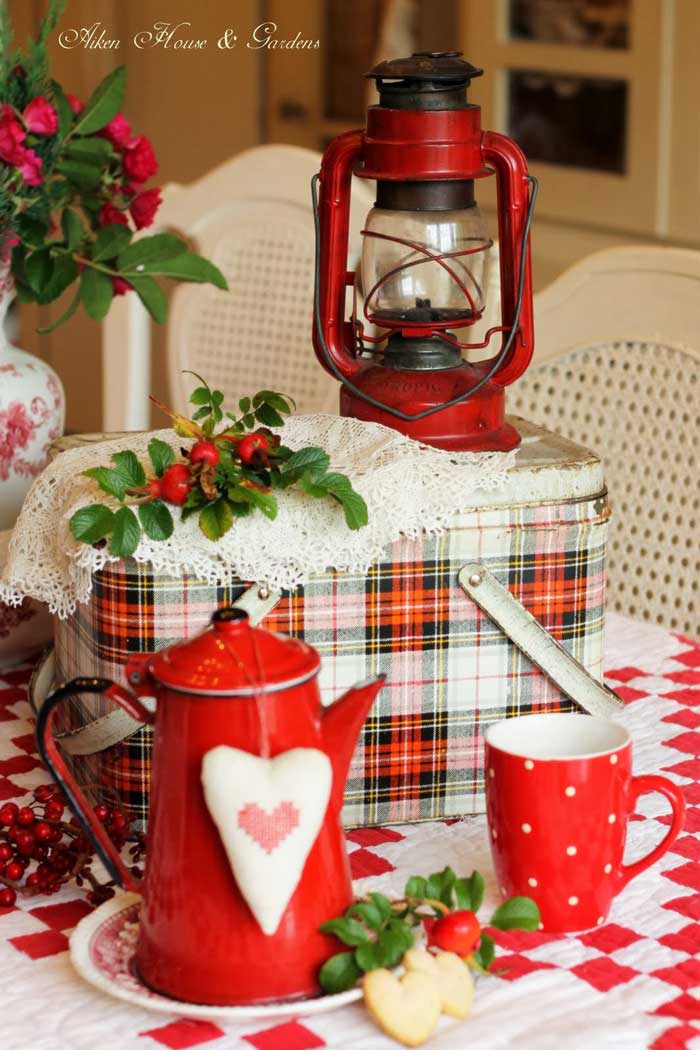 If you have a colored lantern, it can be especially fun to display with coordinating decor. I love this red lantern because of the holiday possibilities. Think Valentines Day and Christmas!
Fill A Vintage Lantern With A String Of Lights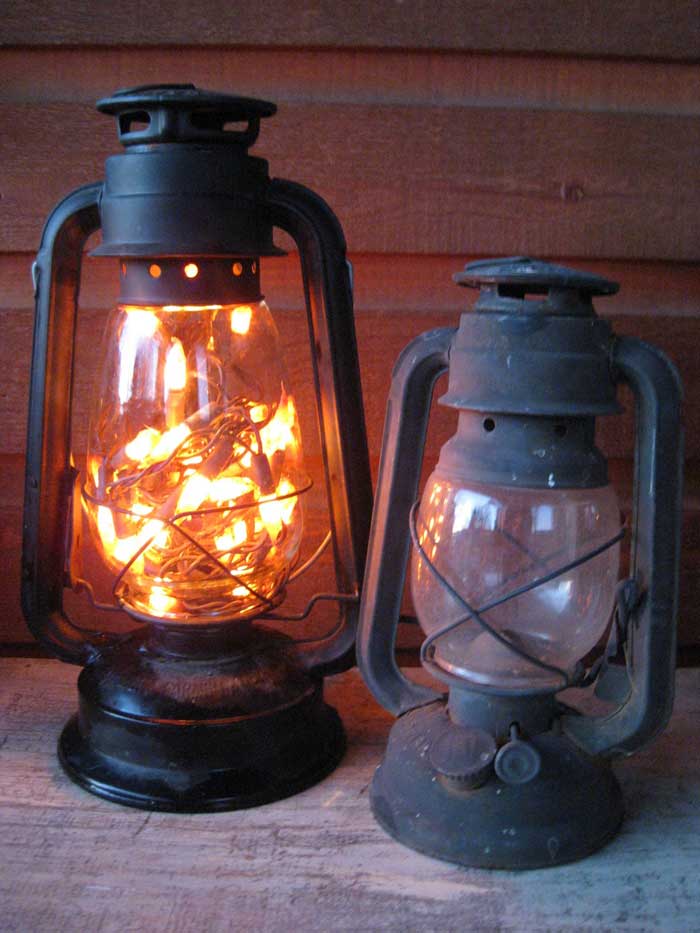 If you want to add a warm glow to your lantern display, simply fill one with battery operated string lights. You get the feel of a burning lantern without worrying about watching the flame.
Incorporate A Lantern Into A Rustic Centerpiece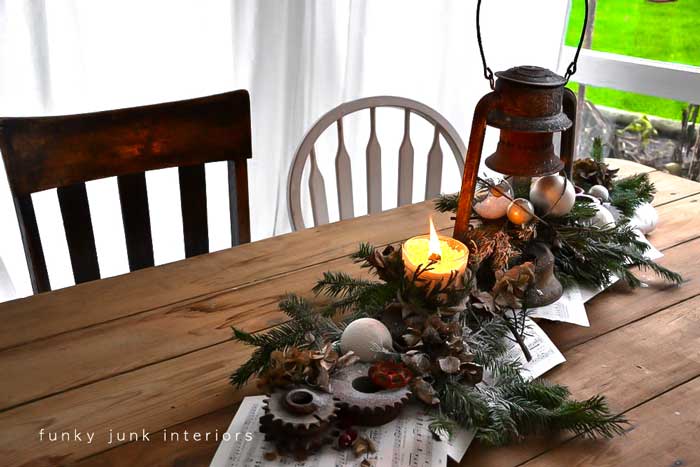 I love using lanterns in centerpieces, especially at Christmas. This lantern no longer has the globe but a few Christmas ornaments fill the space nicely.
Fill A Vintage Inspired Lantern With Candles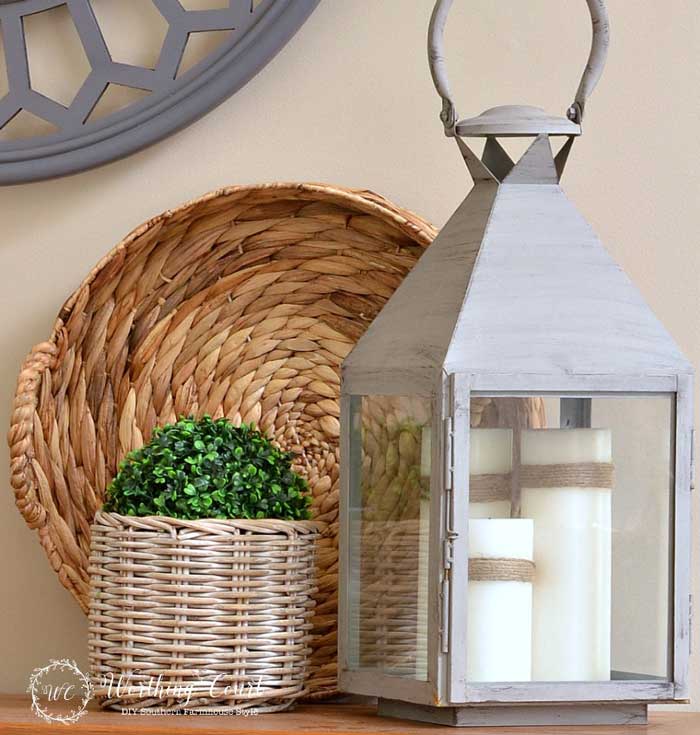 If you don't have an antique lantern, you can still get the warm look with a vintage inspired style. These lanterns are great for filling with plants or candles.
For more fun ideas to decorate with antiques, check out decorating with vintage treasures.