The fact that so many craft projects require glue and there are so many to choose from makes picking the right one a little nerve wracking. A craft glue that works fantastic on wood can leave a lot to be desired on fabric. Even when there are several types of glue available for a particular medium, the strength that you need can determine one glue over another. With all of the factors that go into choosing the right craft glue, I came up with this handy guide to help make the decision a little easier.
How To Choose The Best Craft Glue
Although there are a lot of choices of glues out there, a handful of them are really all you need to outfit your craft room. The following come straight from my craft room and work for a variety of projects.
The Strongest Multi-purpose Craft Glue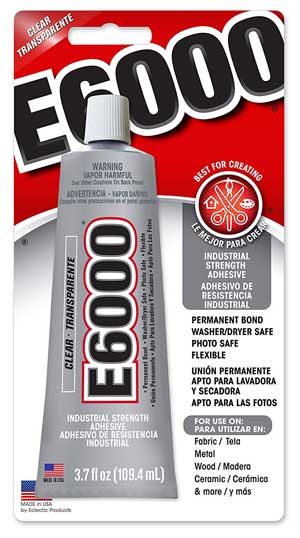 This industrial strength glue is my go to whenever I need a strong durable bond. It works on glass, clay, rock, beads, fabric, ceramic, wood, glass and metal – really anything! It comes out of the tube a little thick so for smaller projects I insert a toothpick and apply a smaller amount of glue that way. I have used this glue to make an outdoor sign. It worked great to glue branches, to form a word, on an old paddle. My husband thought it would never withstand the weather. I assured him that it would work perfectly with my E6000 glue and the sign is still in great condition after hanging outside for several years – in all kinds of storms! If I had to just have one glue, this would definitely be it!
Durable Craft Glue For Smaller Projects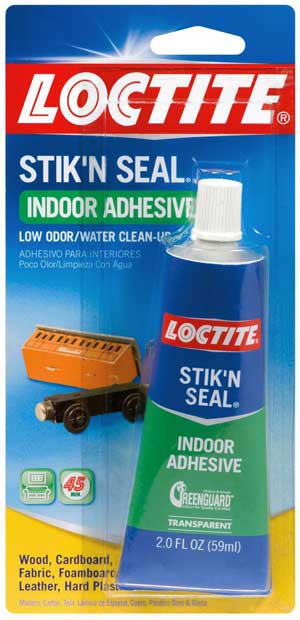 I first became a fan of Loctite when I used their construction adhesive to apply thin brick to our cabin wall. It was by far the quickest bonding and easiest to use construction adhesive that I have ever tried. I was also not disappointed with the Stik 'N Seal Indoor Adhesive for craft projects. It provides a strong bond as well. This is a high strength acrylic that is solvent free and non toxic. I like to use this for smaller projects, that need a durable bond, since it comes out of the tube a little creamier and less goopy than the E6000. This makes it a little less messy for tiny areas. It's also a great craft glue for bonding brick, cement, ceramic, glass, leather, rubber, wood, tile, and fabric.
Best All Around Tacky Glue


For a great all-purpose tacky glue, Aleene's is a great quality. I use this for a wide variety of craft projects where a strong bond is not necessary. For styrofoam or floral projects, I used to use Styro-glue. However, this tacky glue works just as well if not better. The glue also holds up very well and gives a quick clear bond. It really is the only tacky glue that you need.
Spray Adhesive For Paper Crafts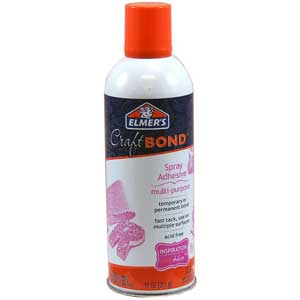 I have been very happy with Elmer's spray adhesive for my paper projects. The glue hasn't clumped up on me and I have gotten a nice even spray. It has a very fast tack so you have to be a little careful when placing your photo or paper or other material. The glue is acid free, dries clear and resists bleed through. I have also used this craft glue for adhering fabric to the inside of a vintage suitcase and it worked great for that as well.
Craft Glue For Furniture Makeovers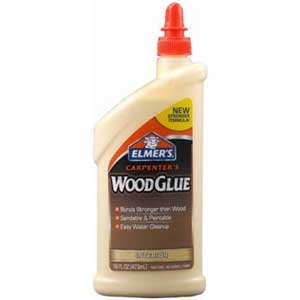 Another Elmer's product that I really like is their new formula interior Wood Glue. I found it to set very fast and provide a strong bond. It dries clear and is sandable and paintable – just perfect for those furniture makeovers!
Hot Glue For Quick Bonding
A definite must for the craft room is hot glue and a glue gun. Although I don't like to use hot glue if I don't have to, it works the best for projects that need securing quickly. For instance, I use hot glue to adhere branches to picture frames and candle holders. Since I need one branch secure before I can weave another branch through, hot glue is a must. No other glue will bond as quickly. The reason I don't like to use it if a quick bond isn't necessary is because it can be a little hard to work with. I quite often have to go back with tweezers to pull out any loose strings of glue.