Whether you are remodeling an old home or you just want to incorporate some vintage architecture into your design style, collecting architectural salvage can be easier than you think.
There are stores popping up all over offering architectural artifacts.  I have been to one in Toledo, OH a couple of times that is simply called Architectural Artifacts. They have a huge inventory on two floors.  The one down side is that they have several cats roaming around in the store that tend to sneak up on you and I have about jumped to the ceiling a few times.  Also, I am a little sensitive to smells…..
There is another one I really  like in Ypsilanti, MI called Materials Unlimited.  This one is extremely organized and clean and actually has their material set up by room of a house making it easier to shop and design one particular room.
To find an architectural salvage shop in your area, check out this directory which list stores by state.
Now, before you go shopping, you probably would like some inspiration for how to use some of this salvaged architecture!  Besides just replacing doors, knobs or fireplace surrounds to bring an old home back to its original glory, there are fun ways to simply add the salvaged material for unique decorating.
Here are some of my favorites:
You can find so many interesting cornices and other trim pieces that make great additions to your decor.  Leaving them distressed and worn just adds to the character.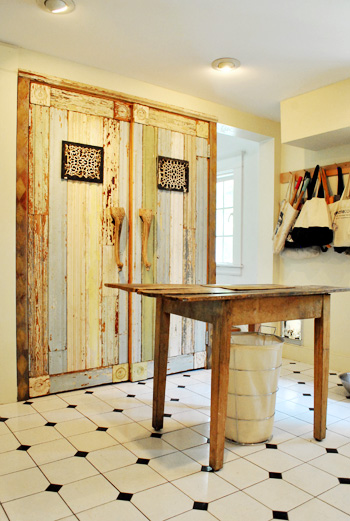 These doors cover a washer and dryer and were made to look old with a paint technique and some architectural salvage.  The iron grates, handles and ornate corner pieces are all antique pieces that were added to give the doors character.  This shows how you can incorporate some of those interesting smaller pieces into your decorating.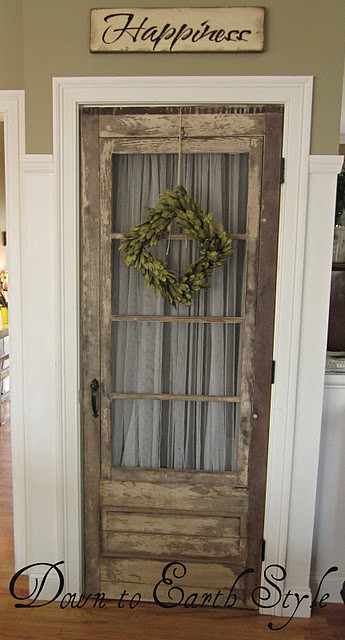 Of course, you can just replace a modern door with a salvaged one too!  I love the character this door adds.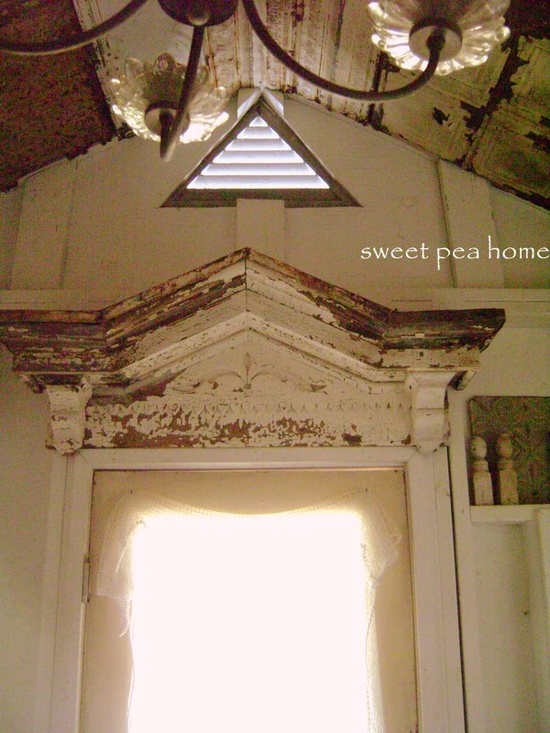 This home is full of salvaged finds!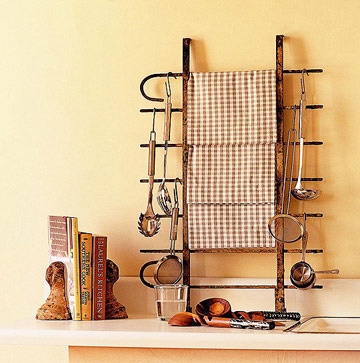 Sections of fencing are another popular item to find at architectural salvage shops.  Here is a creative way to use it both for function and decoratively.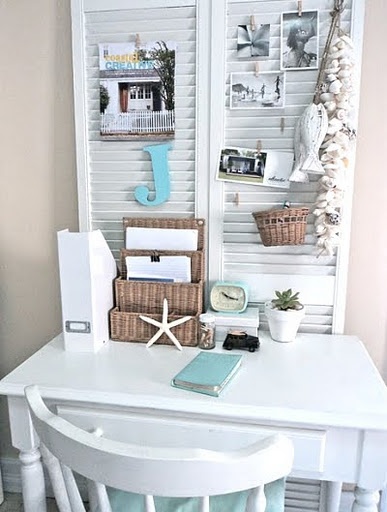 You can find shutters of all sizes and styles in abundance.  They can be used for function like on this desk or more for just decorating like I used mine for on my fireplace mantel: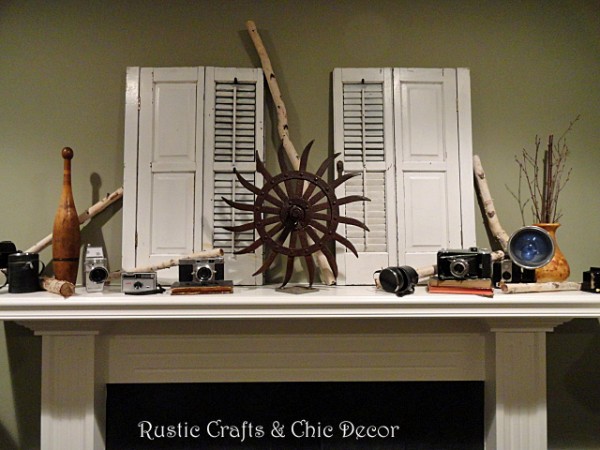 You can find many more ideas at my post decorating with shutters.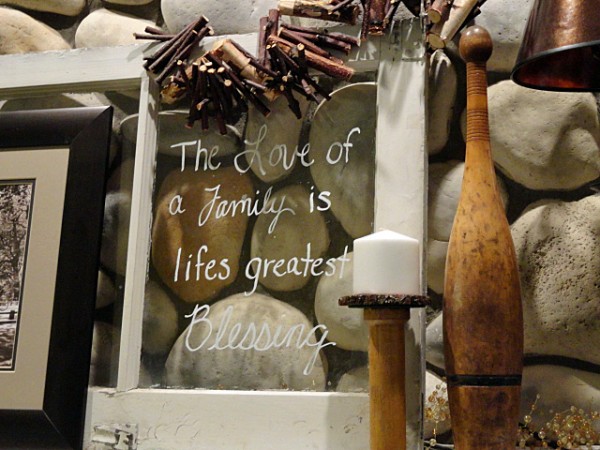 Windows are another item you will find lots of.  I love using them in my decor like this one on my mantel.  I just picked up a couple more that I plan on using.  One is a large six pane window that will be perfect to place 8 x 10 photos behind and the other is another two pane with tons of character.
Check out my post on decorating with old windows for more unique ideas.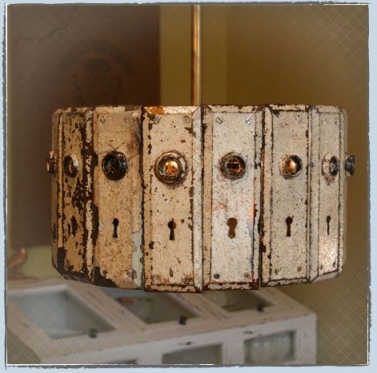 Maybe you don't have any doors that need salvaged door plates on them but you just love the look.  Well, here is a creative way to use them.  Just attach them to a lamp that needs some interest and you have a new and unique piece.
Have you used any architectural salvage in your home?  If so, what types of items have you used?
Happy decorating!