If you are in to shabby chic decorating, you may have thought of incorporating an old window into your design plan.  There are lots of things that you can do with an old window frame to make a fun decor accent.  Here are just a few creative ideas that you can do with your old window frame.
Starting with the most simple, you can just hang the frame as is and clip a sprig of dried flowers or leaves to it.  I did this with my window frame because I was looking for something very simple and uncluttered for a bedroom corner.  I used a large distressed white and rusted metal clip, to attached the sprig, to go along with the distressed frame.
Here are some other ideas that I found: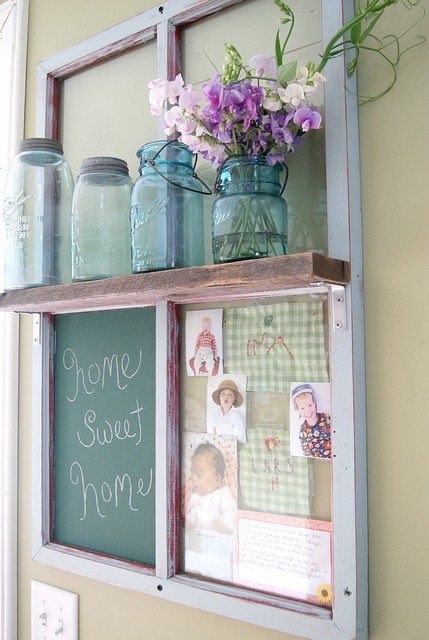 I love this design with the added shelf, chalkboard and picture frame by Post Road Vintage.  I have found some window frames with the glass left in them which would make it easy for a picture frame or to paint over for a chalkboard.   The old mason jars on the shelf are a perfect vintage addition.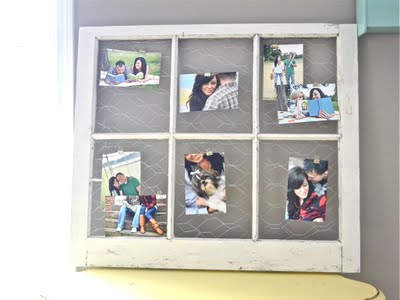 For displaying photos, this chicken wire backed window frame is a great idea by Liz Marie Blog.  The chicken wire gives a nice rustic base to clip photos onto.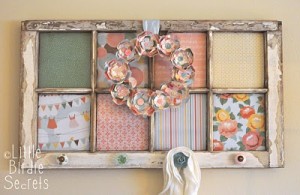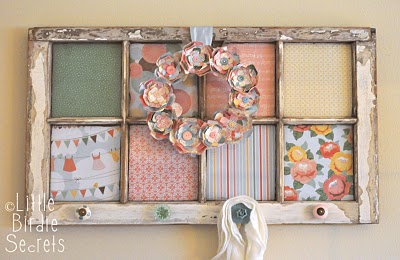 And finally, here is a really cute idea by Little Birdie Secrets for making a fun wall hanger.  I love the added wreath in the middle!  The pattern choices for the paper along with the colorful knobs are a perfect blend.
If you are going for a more practical use for your window frame, then this next tutorial, from The Borrowed Abode, for a window frame jewelry display might be for you.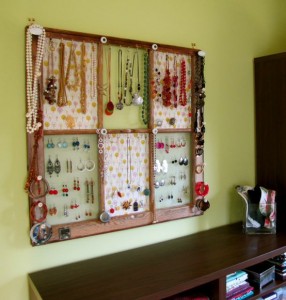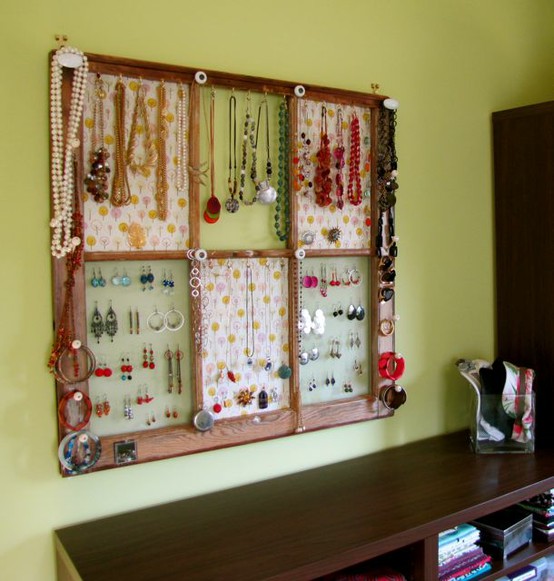 This frame packs in all kinds of storage for your necklaces and earrings.  I love how it all is organized and right in eye's view.
Hopefully one of these ideas will inspire you with your own window frame!
Happy Crafting!