Having a room set aside to work on craft or other diy projects is a luxury.  If you are lucky enough to have the space, you will want to have it outfitted with everything you need in the most organized way.
I am constantly needing to change my organizational structure as I collect so many vintage odds and ends and natural materials to work with.  Because of this, I like to use a lot of homemade storage units from things like empty six pack containers and tin cans.
At the same time, it is important to have your space look cheery and inviting.  If you are spending a good deal of time working on projects, you want to be in a fun atmosphere.  Decorating in bright clean colors with well thought out storage, creates a winning combination.
I am happy with my latest craft room re-design, but am always looking for some new inspiration.  What I found was pretty amazing and I wanted to share some of my recent finds with you.  I hope you enjoy these inspiring craft room designs!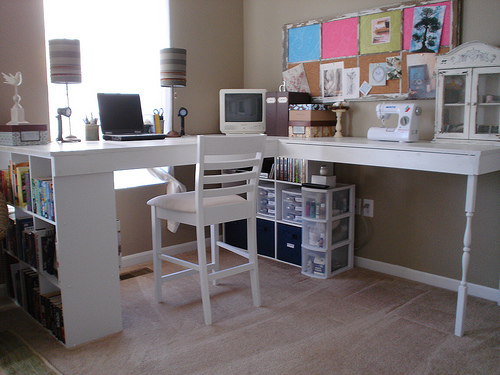 I found this space to be particularly inspiring because of the amazing diy craft desk.  I love the storage cubes on the side!  The whole thing was put together quite inexpensively with very easy to follow instructions.  Click on the photo for this great tutorial!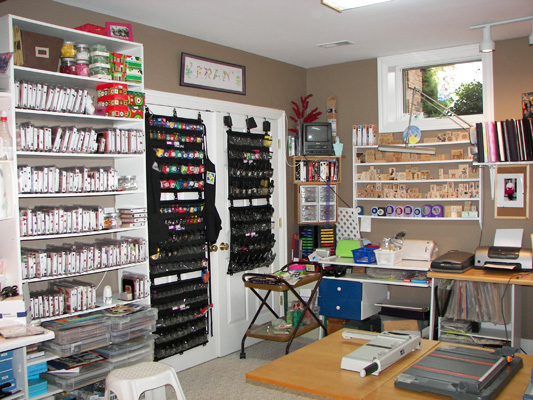 This craft room is completely filled but totally organized.  There would be no problem finding what you need in here!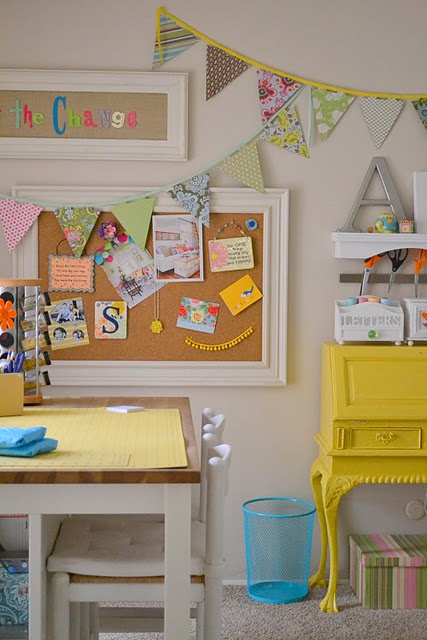 Who wouldn't want to work in this happy place?  This shows what some bright color can do for a room.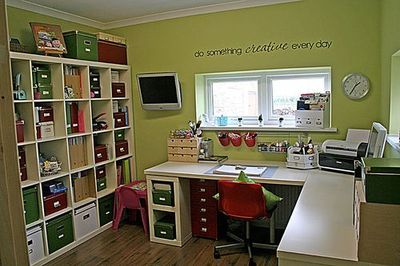 I love the clean look of this craft room space.  I'm beginning to think that I could add some cubes to my room!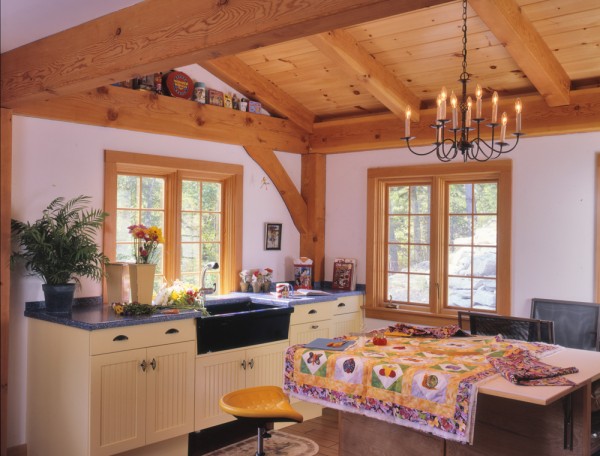 And finally, I just had to end with a great rustic style timber frame craft room design!  This would definitely be a warm and cozy place to spend lots of time on projects.
Happy Crafting!