Christmas cards are always a welcome greeting each year.  They are all so beautiful that it is hard to throw them away when the holiday season is over.  Why not hold on to some of those cards to make into some beautiful Christmas decor for the following year.  Or, if you don't have the room to display them as you receive the cards, you could always start crafting with the cards now!
Since there are so many different and beautiful patterns on Christmas cards, you have a wide variety of options for your decorating.  I found several great craft tutorials that will help you to recycle your Christmas cards into some sentimental decor that you can enjoy year after year.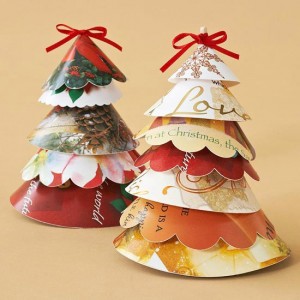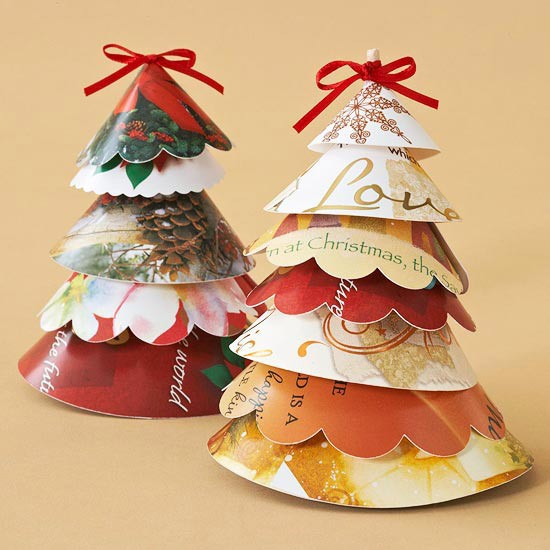 These whimsical Christmas card trees, by BHG, are a fun example of how you can display several different cards.  The tutorial is easy to follow so it would be no problem to make several of these for a forest of trees!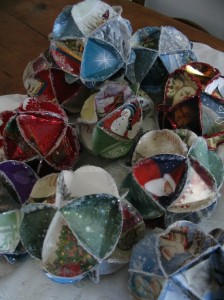 You can never have too many Christmas ornaments!  These ornaments, made by Bohemian Pages, make a beautiful use out of Christmas cards.  The balls would add such a colorful and nostalgic adornment to your tree.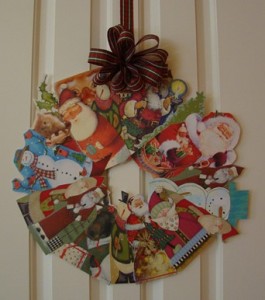 A wreath is a perfect way to start displaying the cards as you receive them.  I love the theme that this wreath has going from Matt And Shari. It would be fun to divide all of your cards into like themes and make several different wreaths to place around the house.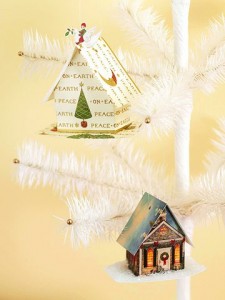 These little houses for the tree remind me of bird houses so they are probably my favorite thing to do with Christmas cards.  This is another great idea from BHG. It looks like this would be especially fun to do with those cards that have those cozy home themes.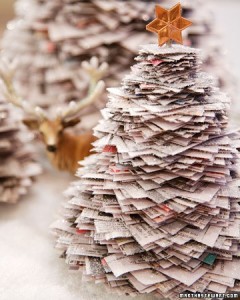 To use up a lot of cards at once, you could make this fun Christmas tree by Martha Stewart.  You don't see the pictures in this craft so it would be a great way to use up the inside of cards as well.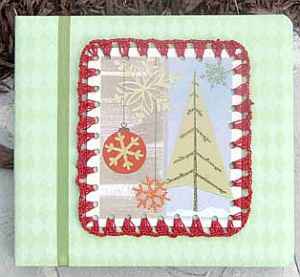 This next idea, by Fave Crafts, is one that I have done myself several times.  Christmas card pictures make great embellishments for scrapbook albums or pages.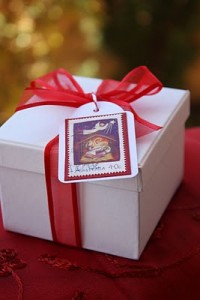 How about passing along the Christmas greeting to someone else in the form of a gift tag?  A Spoon Full Of Sugar Designs shows some cute and easy ways to do just that.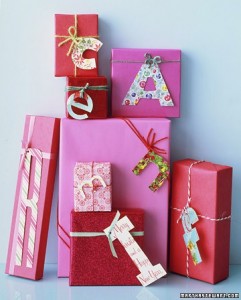 I also like these letter gift tags from Martha Stewart.  These would be fun to use as monogram letters to identify the recipient as long as you didn't have a group of people with the same initial!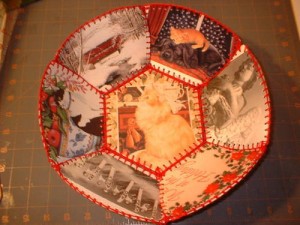 I never would have thought of making kitchen ware with Christmas cards but here is a bowl made by Crafster.org.  This could be used to hold candy or lightweight objects.  It would also look nice being threaded with jute string and filled with small pine cones.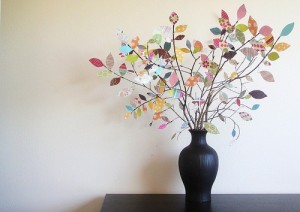 This last idea is for a "floral" arrangement using craft paper.  However, I thought it would be great to use recycled Christmas cards for a fun Christmas arrangement as well.  Check out the tutorial by Two Girls Being Crafty.
Now that you have seen all that you can do with Christmas cards, you can feel good about holding on to them to recycle.  If you have any other ideas, feel free to share them in the comments below!
Happy Crafting!