Whether you like hanging birdhouses from a tree, setting them on a table or attaching them to a stake in a garden, birdhouses definitely make a great decorative accent for your outdoor space.
You can get real creative with the design of your birdhouse by making your own from a variety of different materials.
Here are my top ten diy birdhouse ideas: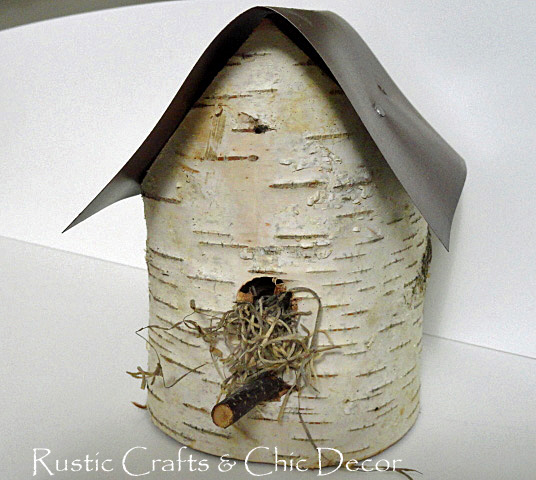 This birdhouse is purely decorative and makes a fun patio accent.  It's super easy to make and you can vary the colors with different types of logs.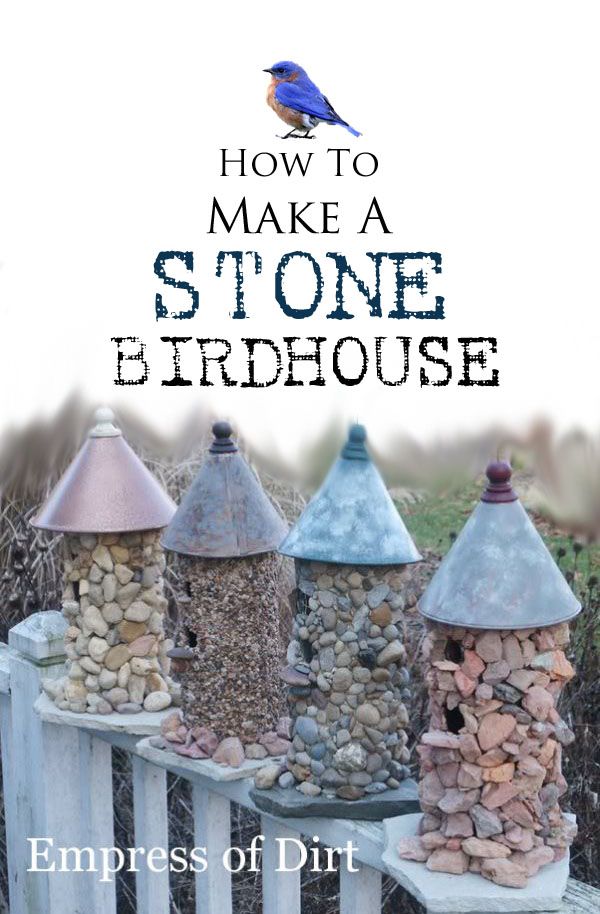 Here is another decorative birdhouse that will add some rustic charm to your garden.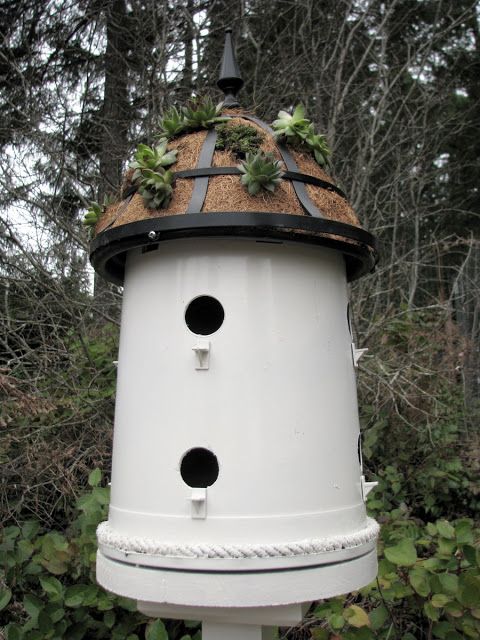 An old black plastic plant bucket went through quite an amazing transformation to become this stylish home for birds!  You will want to check out this tutorial!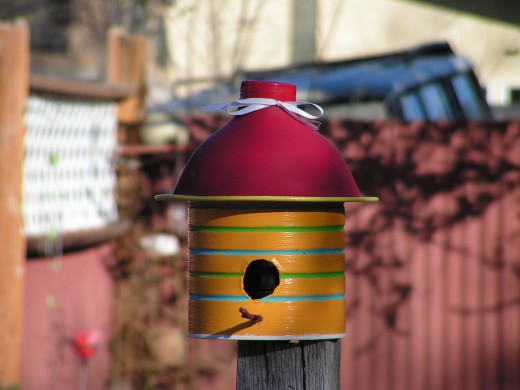 Recycle a coffee can and create a whimsical home for birds at the same time!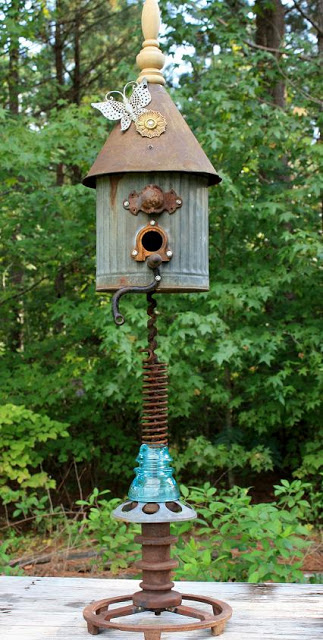 This one probably is my most favorite!  I just love the fact that it was put together totally with salvaged parts.  The look is so unique and fun.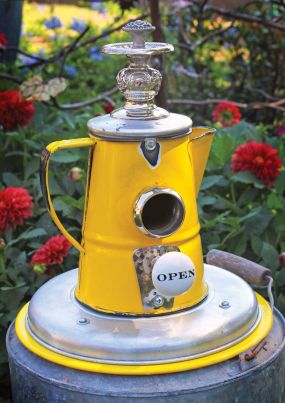 You can also recycle household items for a unique style.  I love the cheery yellow of this design!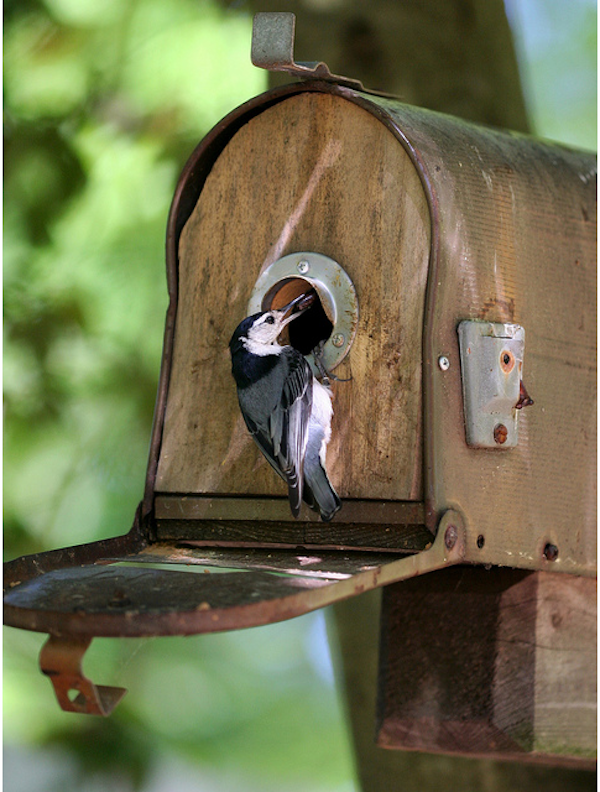 An old mailbox gets a second life!  Another great recycling idea that is both cute and functional.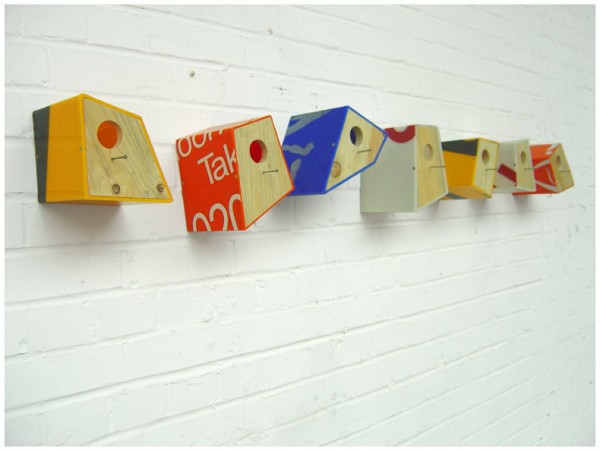 These cool little birdhouses were made from old shop signs and wooden crates.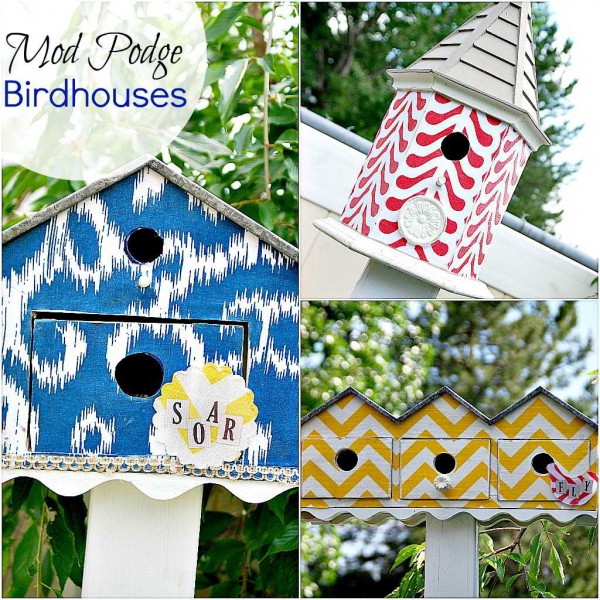 With outdoor Mod Podge, you can create all kinds of fun designs using colorful fabrics to decorate a wooden birdhouse.
10.  Rusted Birdhouse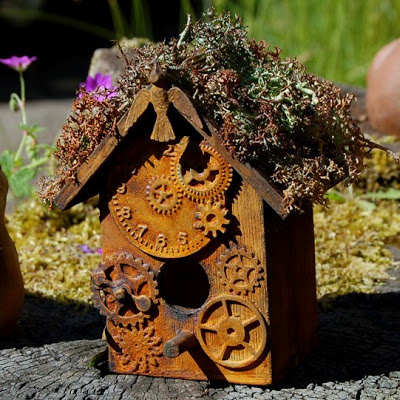 And finally, this last birdhouse is embellished with rusted clock parts for a warm and rustic look.
I hope you enjoyed this collection of diy birdhouse ideas!
Happy Crafting!