Every year I host Thanksgiving dinner at my house and I absolutely love getting ready for it.  Not only is the feast  a long anticipated treat but the table-scape is so fun to put together.  Instead of buying all of the decor, I head straight to my craft room to create unique accessories and decor for the holiday.
I thought I would put together a collection of Thanksgiving crafts that are especially unique, budget friendly and decorative to make your home warm and inviting for your guests.
This pine cone place card holder was easy and inexpensive to make.  All that was required was some pine cones, florist wire and a little shimmery paint to dress them up.  I was able to whip up enough of these for the whole table in no time at all.  Not only does it let everyone know where to sit but it adds a nice decorative touch to the overall table-scape.
A Collection Of Thanksgiving Crafts:
A big part of our Thanksgiving meal is of course the wine!  To mark each glass in a festive way, I made these fun wine glass charms out of recycled bottle caps.  Each of the bottle caps has a different colored leaf embellishment to differentiate between the glasses.
CLICK ON THE PHOTOS FOR THE FOLLOWING CRAFTS TO SEE THE FULL TUTORIALS!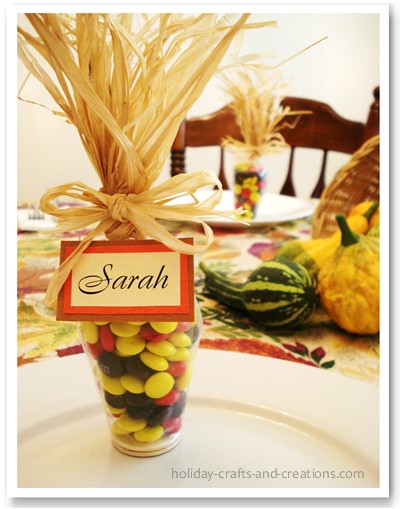 Here is another place card holder idea that offers a little treat along with it.  It looks just like Indian corn which will add some nice color to your table.  The kids, at your table, will especially like bringing home this little favor—-if it lasts that long!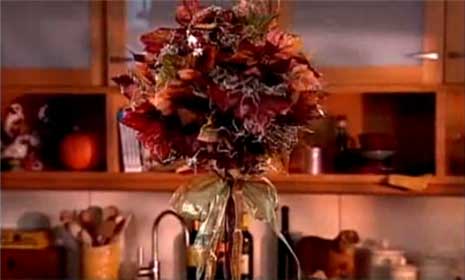 This beautiful Fall topiary is much easier to put together than what it looks – especially with the easy to follow video tutorial.  Use your favorite coloration of artificial leaves to create this focal point for your table, shelf or mantel.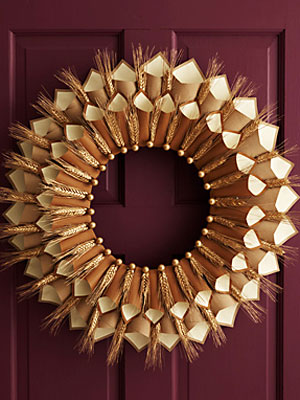 A wreath primarily made from paper has a unique and festive look.  The idea with this one is to use it as a gratitude wreath with guests writing down what they are thankful for and placing their gratitude papers inside the cones of the wreath to be read at dinner.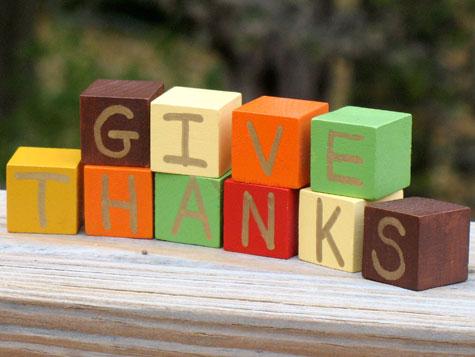 These Thanksgiving blocks are simple to make and a perfect addition to a shelf or mantel to display the message.  All that is required for  the colorful display is some wooden craft blocks, paint and a paint pen.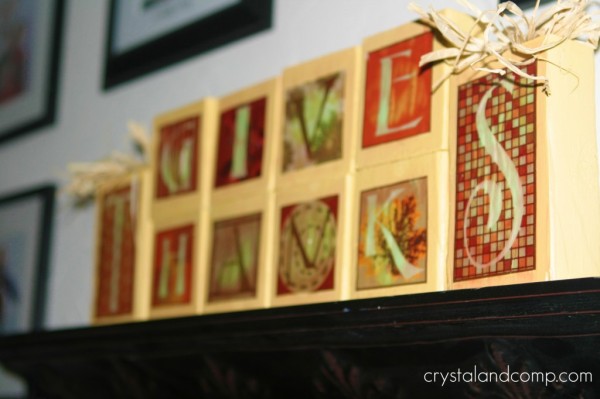 Here is another wooden block project that uses a free printable and Mod Podge to spell out the message.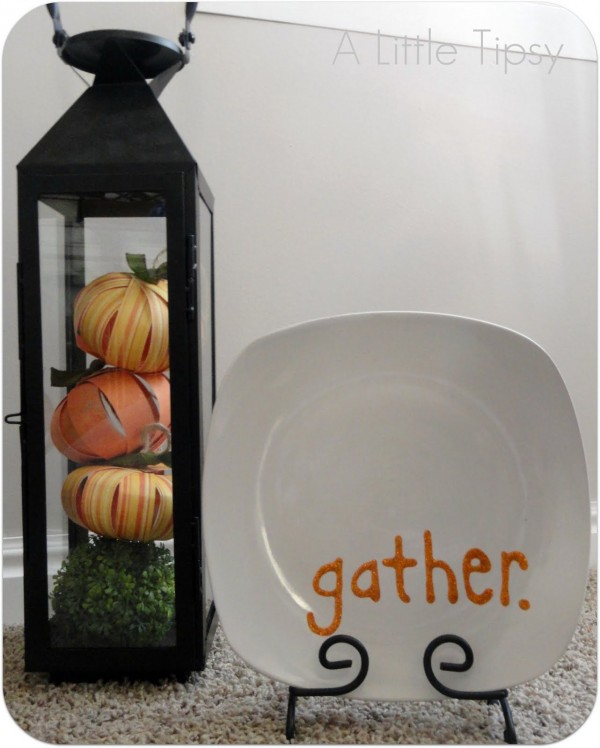 I Love this simple idea for some plate decor!  You don't have to do a lot to make a big statement.  The word "gather" is just perfect for the Thanksgiving holiday.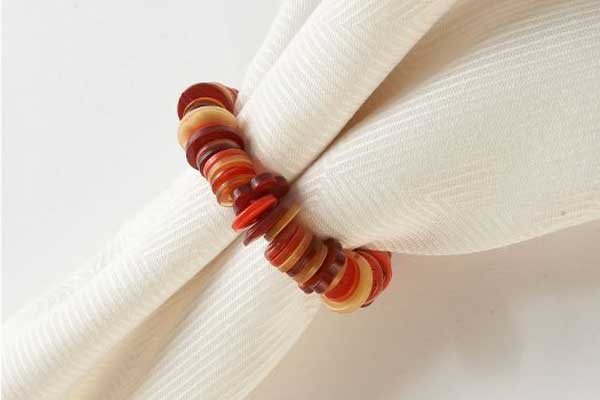 And finally, if you are a button collector like I am, you just might have enough festive colored buttons to make these fun napkins rings.  Just string them on sturdy elastic or string and tie them off to your desired ring size.  That's it – simple and cute!
Happy Crafting!