I am in the process of re-doing my son's bedroom.  However, he is seventeen and most likely will not be living at home for many more years.   So…instead of an all out rocker room…..posters on the walls, etc…, I want to go with something rustic that can be transitioned into a nice guest room later on.  I'm also getting rid of the dart board (big mistake!!!!)    The kid obviously needed a much bigger target.
Last year, we made over one of the girl's old bedrooms into a gaming room.  I had the same idea to make it neutral with rustic accents so that it will be very versatile in the future.  I changed the pink walls to a warm dark brown which will be a great base to work with and I can change the accent colors from red to pale blue to pink or whatever fits our needs later on.
Besides an old sofa, tv and xbox, we decorated the room with rustic accessories and vintage sporting equipment like old boxing gloves and photos and vintage baseball accessories.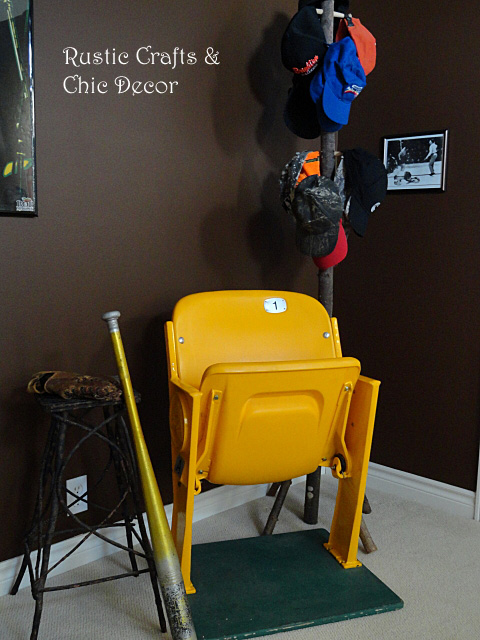 I'm thinking that I want to go with another somewhat neutral color for his bedroom walls that will be easy to transition to a warm and welcoming guest room when he moves out.  His current color is basketball orange which he picked out when he was eight.  We are both ready to be done with that color!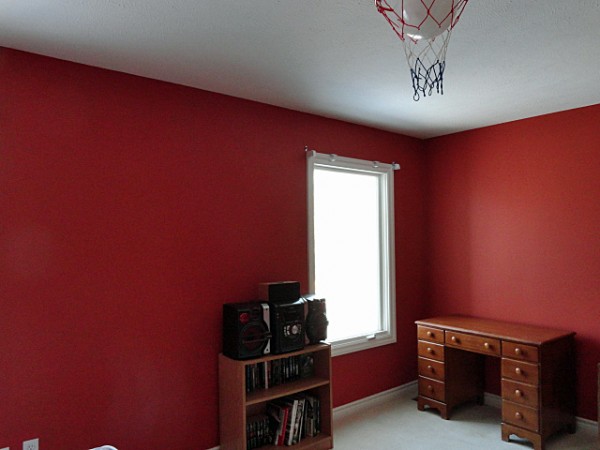 I will also need to change out that basketball net light fixture!
Here is an assortment of ideas that I am thinking about: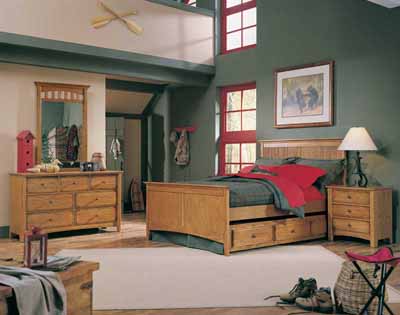 I like the wall color in this rustic bedroom which looks nice with some lighter wood accessories.
I suppose I could keep the wall colors the same and add some rustic wallpaper on one of the walls as an accent to break it up.  I'm not sure I'm feeling the rustic chic vibe for a guest room later on though.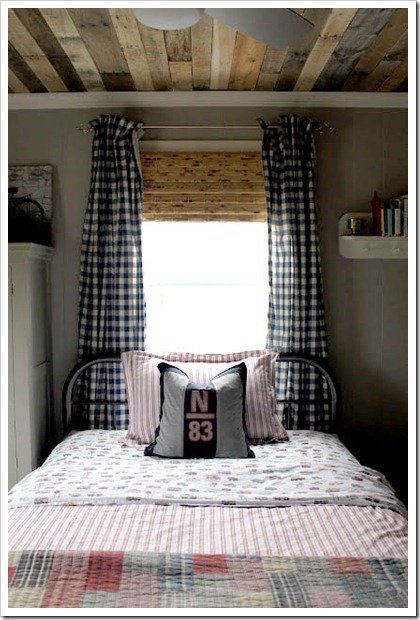 I pretty much like everything about this bedroom.  It would work both now and later!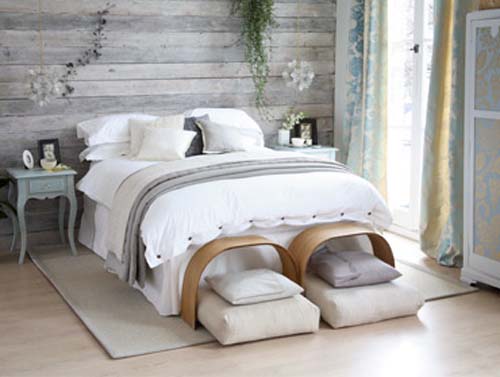 This in no way represents a teen boys bedroom.   My son would run and hide!  However, the wood wall would definitely work for a teen's room too and would transition well into a guest room later.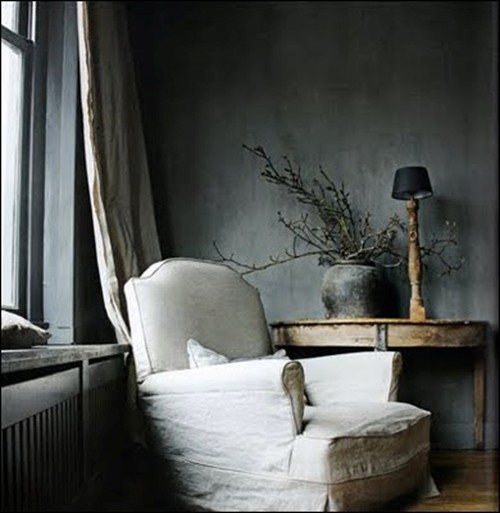 This gray blue wall color says rustic teen boy to me and then…… French inspired chic bedroom.
So… since I was liking the grays and blues I decided to create a color palette using some inspiration pieces that I had: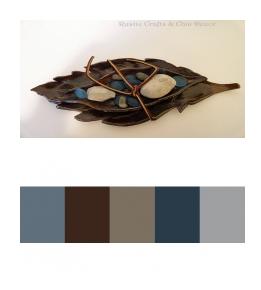 I may use this as my guide for choosing my wall and accent colors.  Stay tuned for the room makeover which should be completed within the next couple of weeks!