Buttons can be very decorative when used in the right way. For example, you can easily add color and patterns to plain home decor items with simple buttons. And, you can make totally new accessories using buttons as accents. All of these button projects are geared toward home decor. Start transforming what you have by embellishing with buttons!
Best Button Projects
Make A Button Clock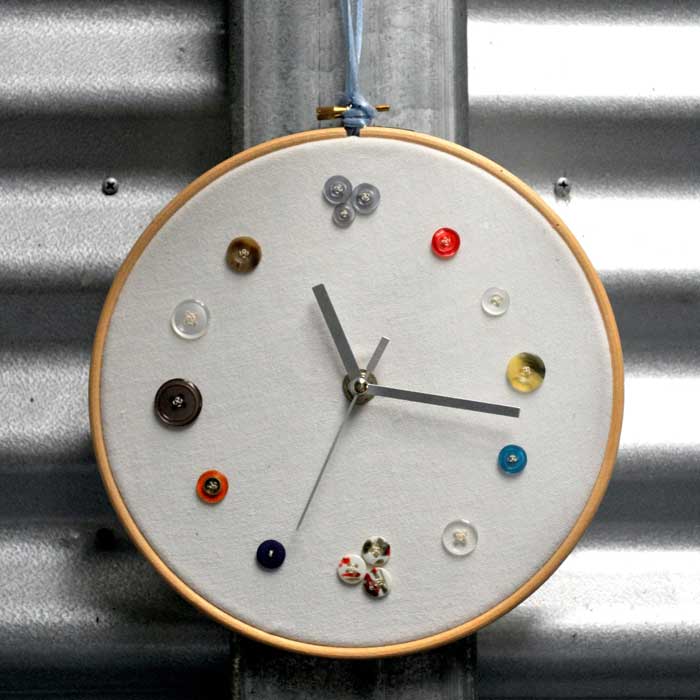 This simple clock looks pretty high end with the artful display of buttons for digits. A clock kit, embroidery hoop, fabric, and buttons are all that you need to make this whimsical decor.
No Sew Lampshade With Fabric Buttons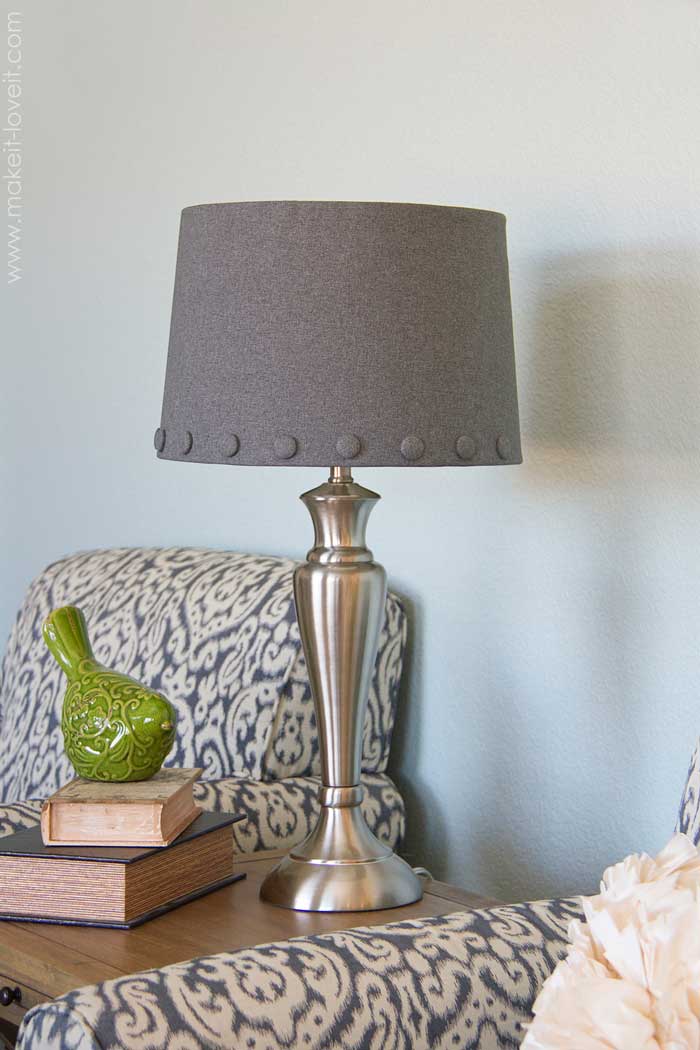 A lampshade, trimmed with fabric covered buttons, makes an elegant statement in the home. I like how these covered buttons match the lampshade fabric for a uniform look. Other ideas are to line a lampshade with matching mother of pearl buttons or colors to match your decor.
Decorate A Pillow With Buttons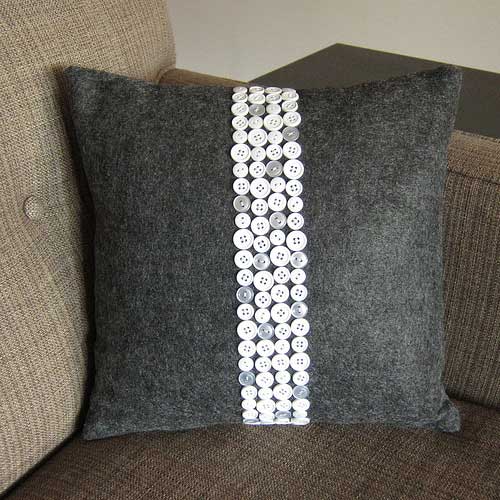 Say goodbye to boring pillows! Just by adding rows of similar buttons, you can create a fun pattern with tons of textural interest. This idea is simple and chic.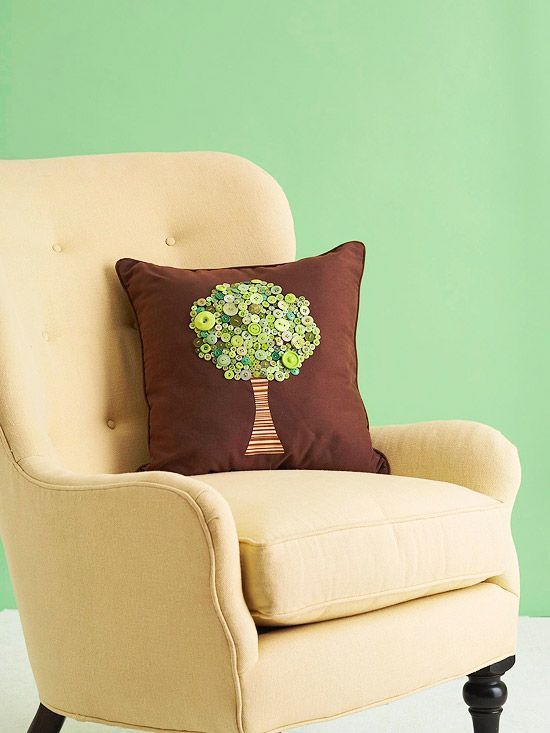 You can also get a little more complex with some pillow art. Create objects, like this tree, or other simple shapes for a truly unique look.
Create Fun Wall Art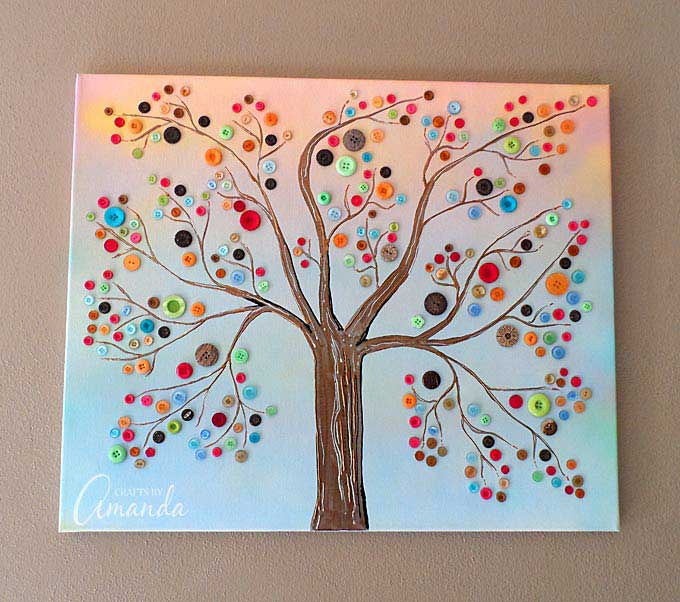 In keeping with the tree theme, you can make your own wall art by using buttons as leaves. You can also create other designs, like easy shapes, for other wall art ideas. I created a bird out of buttons, mounted it to a slate roofing tile, and hung that on the wall.
Make Button Magnets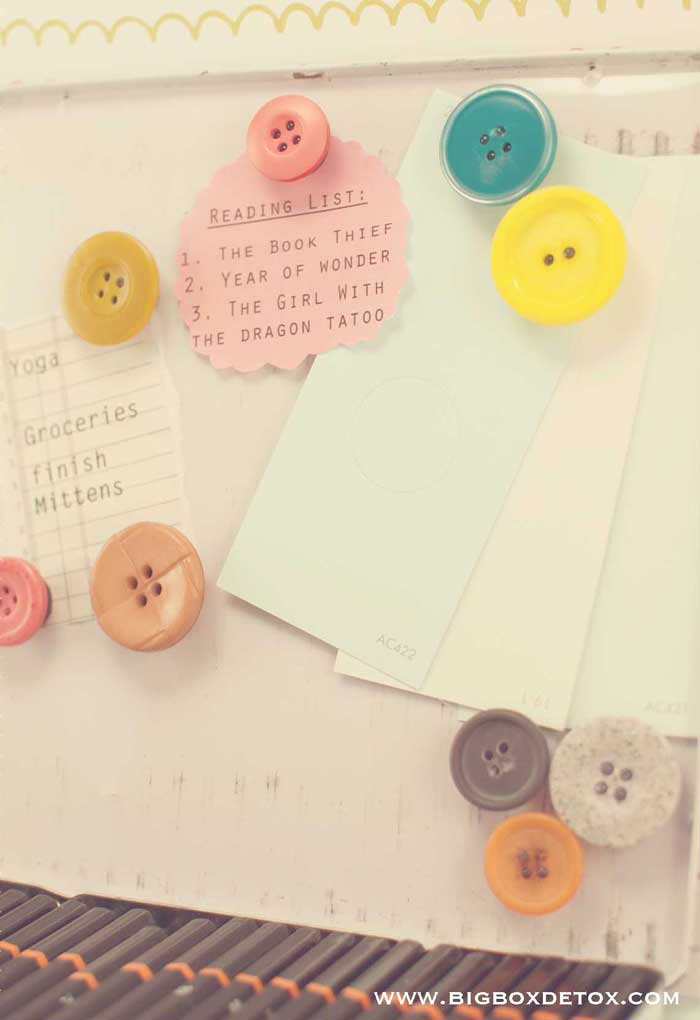 This button project is definitely the simplest. To create fun button magnets, you just need to glue a round magnet to the back of each button. This would also work great for thumbtacks or decorating the end of a paperclip.
Create A Button Picture Frame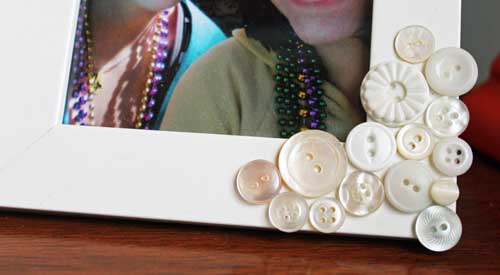 Decorate an entire picture frame or just a corner or two with your favorite buttons. I like the use of white on white in this example for a simple chic idea.
Line A Tray With Buttons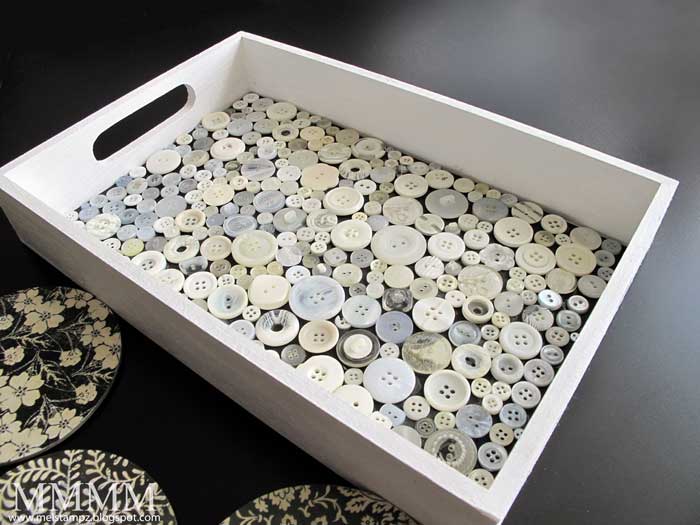 Another easy button project is to line a tray with coordinating buttons. It adds a lot of interest for display.