The weather is getting cooler, the kids are back in school, and you may be feeling a little crafty. A great place to start is with some new and festive Halloween decor. Since the front door is where you will be welcoming guests and trick or treaters, it may be a good place to focus on. Besides pumpkins for the front porch, a festive wreath is great for dressing up the door. Like most Halloween crafts, I'll show you some Halloween wreath ideas that range from cute and festive to downright scary.
For most of the Halloween wreath ideas, you will need to start out with some type of wreath form. These range from wire forms to straw or grapevine. They are then decorated with a variety of different materials including items from nature. You should be able to find a wreath idea, that suits your own style, from this collection of DIY wreaths.
Easy Halloween Wreath Ideas
This post contains recommended product links. If you make a purchase through one of the links, I may earn a small commission at no cost to you.
Whimsically Spooky Chevron Bat Wreath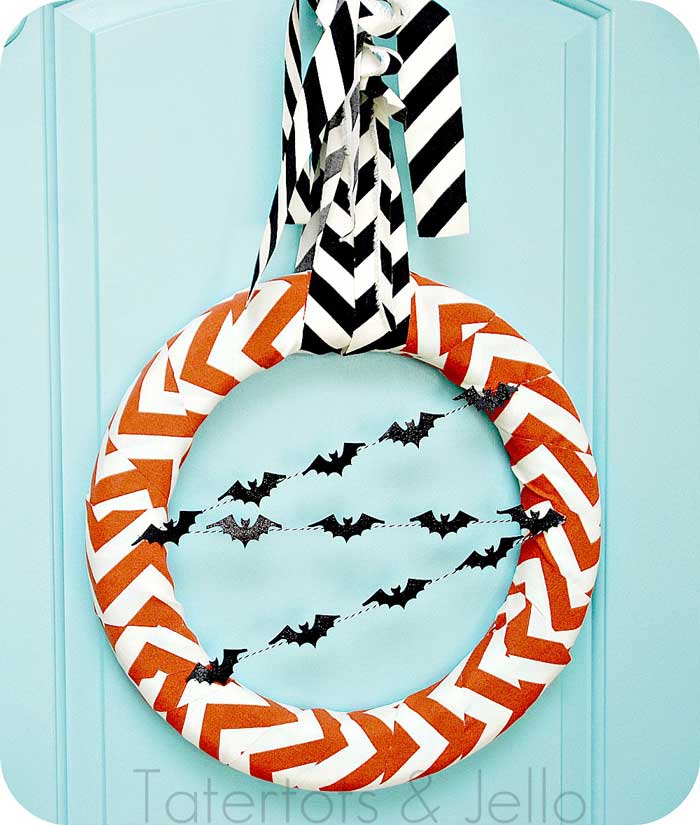 This easy to make Halloween wreath meets all of the criteria. It is cheerful and festive, simple, and a little bit scary. The wreath is made using a foam form. It is then covered with chevron fabric and strung with paper bats.
Rustic Crow Wreath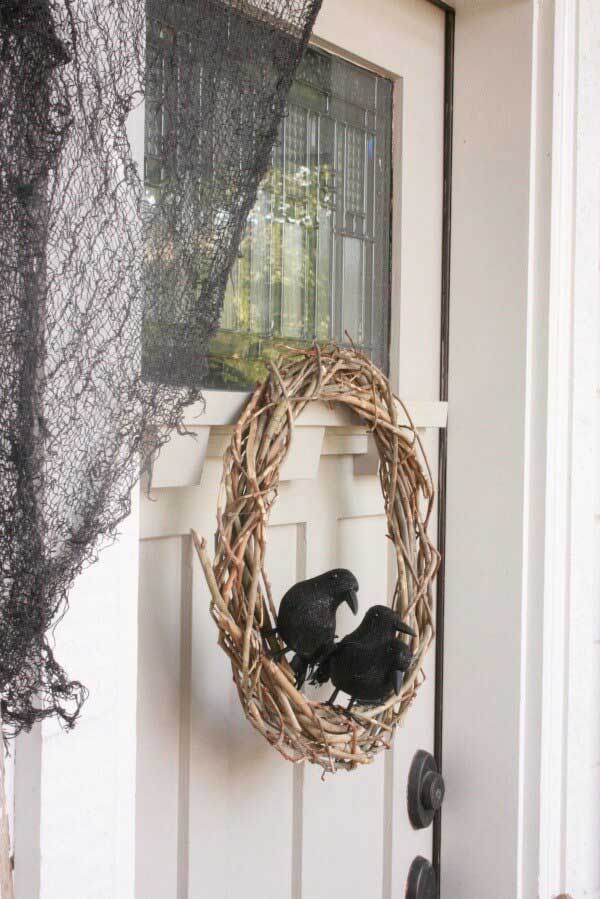 If you like rustic and minimal designs, you will love making this Halloween crow wreath. All you need is a grapevine wreath form and a couple of crows. You can't get much easier than that. It definitely offers a lot of bang for the buck.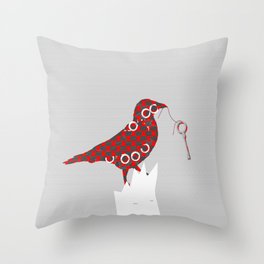 Halloween Spider Wreath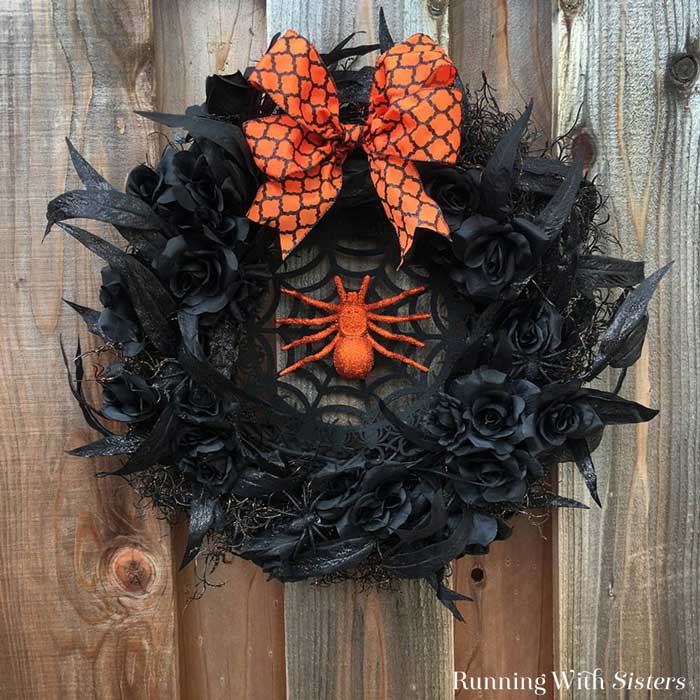 A black wreath in and of itself lends to a spooky feel. However, when you integrate a web and spider it definitely gets the creep factor. Some black spray paint dramatically changes the look of a grapevine wreath and roses. Plastic spiders scattered throughout make it a perfect Halloween wreath idea.
Halloween Witch Wreath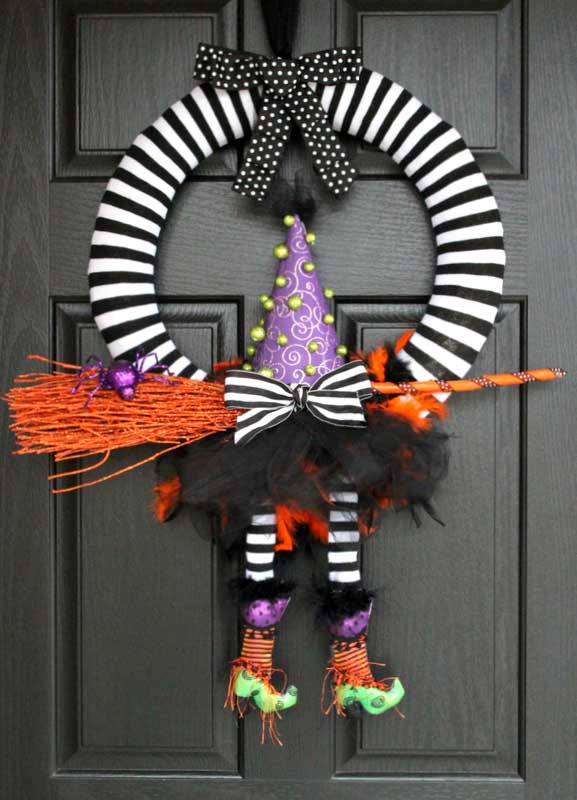 The whimsical look of this Halloween witch wreath makes it more cute than spooky. It's such a festive look for the front door. The fabric around the wreath form is actually from a pair of striped socks.
Creepy Snake Wreath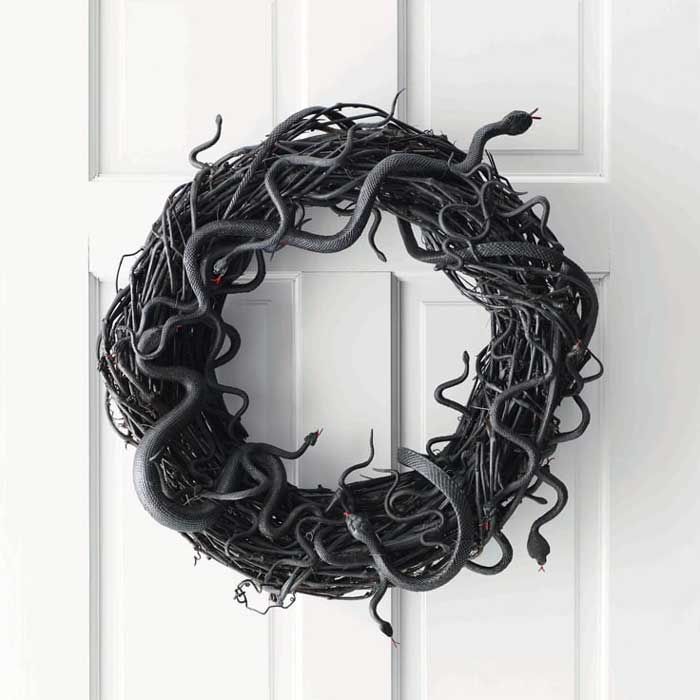 If you want to keep people away from your front door, then make this creepy wreath to hang. Some toy snakes, black paint, and a grapevine wreath are all that you need to create this very scary Halloween wreath.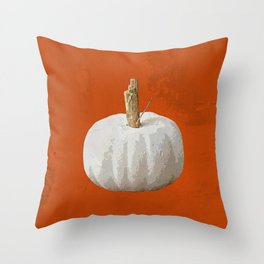 Hopefully, you found some inspiration with all of these Halloween wreath ideas. Another thing to consider is that maybe you have toys or other items around the house that you can recycle into some Halloween decor.