Decorating for Halloween is always a fun occasion. However, it is short lived and can become expensive. That is when it works out best to make your own Halloween decorations. You can definitely save money while exploring your creativity. To go really cheap, without sacrificing on style, you can use recycled materials in your Halloween crafts. Things like empty paper tubes or even an old sweater can become great materials for some stylish Halloween decor. These recycled Halloween crafts will inspire you to start digging through your trash items!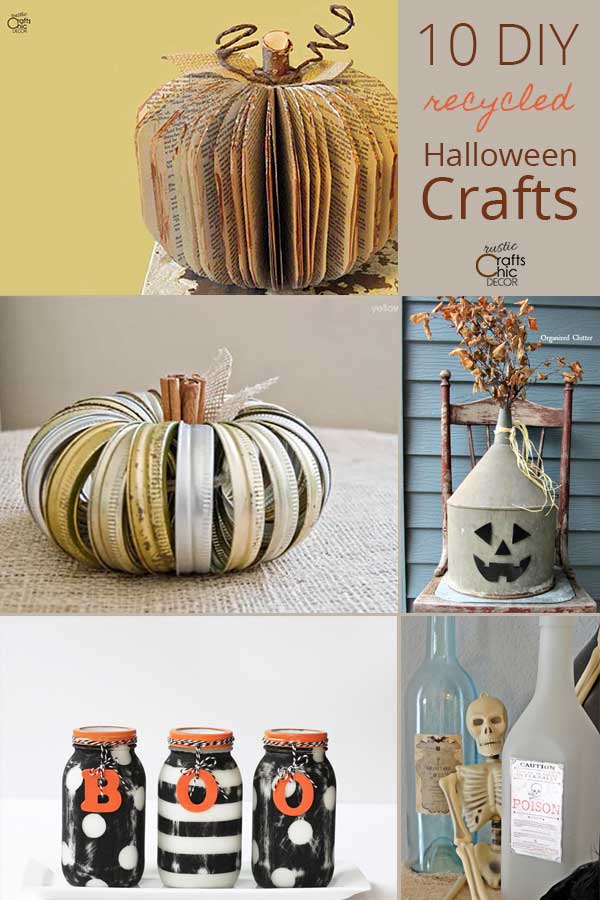 How To Make Halloween Decor With Recycled Materials
With all of the different types of recycled materials, there are plenty of options for finding the right supply for your Halloween project. This collection includes crafts using many of the popular throw away items. So, whether you want to use up tin cans, toilet paper rolls, or cereal boxes, there is a Halloween craft for you.
Food Box Mummies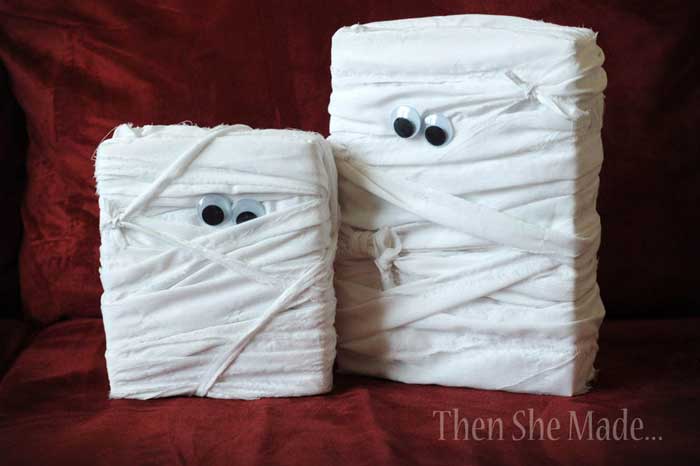 How cute are these mummies! Any thin rectangular box works well for this Halloween craft. It's a great way to recycle all of those cereal or other food boxes. Then, just wrap them in strips of white fabric. Maybe you have an old sheet that you would like to recycle as well? It's an easy and inexpensive craft for some cute Halloween decor.
Rustic Can Jack-O-Lantern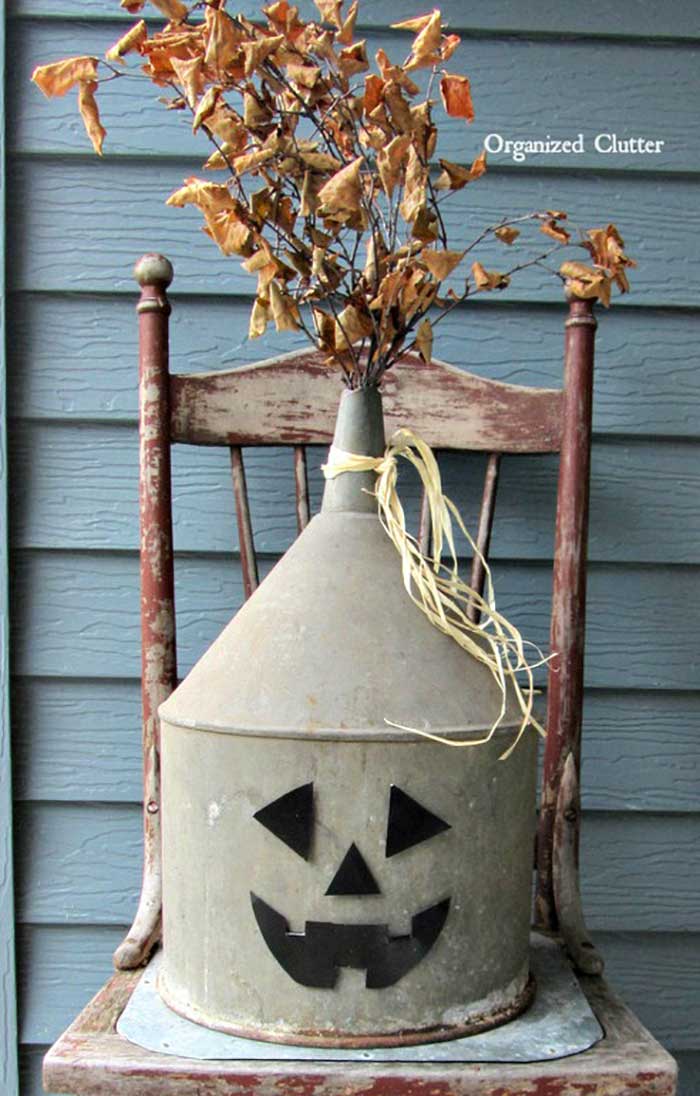 Old rustic cans make the perfect base for making a unique jack-o-lantern. This vintage funnel is particularly well suited to decorate with. It looks like the jack-o-lantern is wearing a hat! Other options are old gas cans, propane tanks, or more common tin cans from the pantry.
Bundt Pan Pumpkin Craft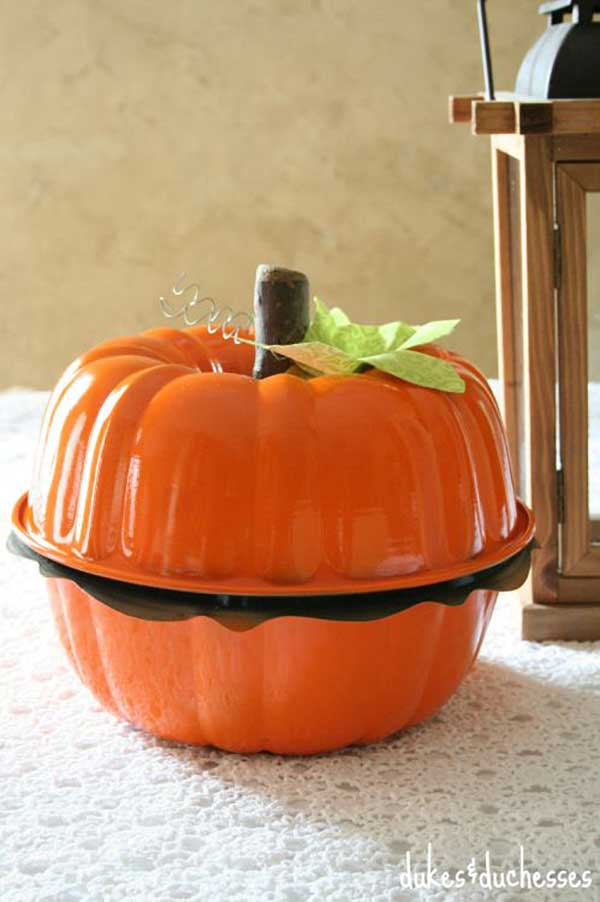 Sometimes specialty baking items just don't get used very often, if at all! There is no need to get rid of them when you can repurpose them into something else. This pumpkin made from a couple of bundt pans is a perfect example. Start looking at your throw away items in a whole new light!
Canning Lid Pumpkin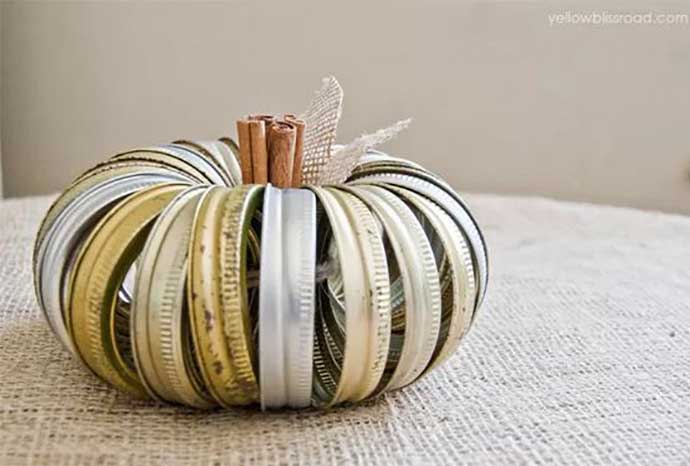 There are so many unique and creative ways to make pumpkins. Using canning jar lids is especially fun and rustic.The patina on the old gold and silver lids is perfect for warm Fall or Halloween decor.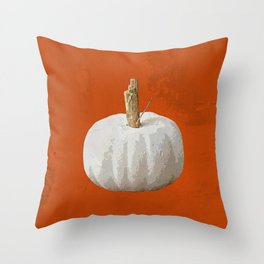 Vintage Book Pumpkin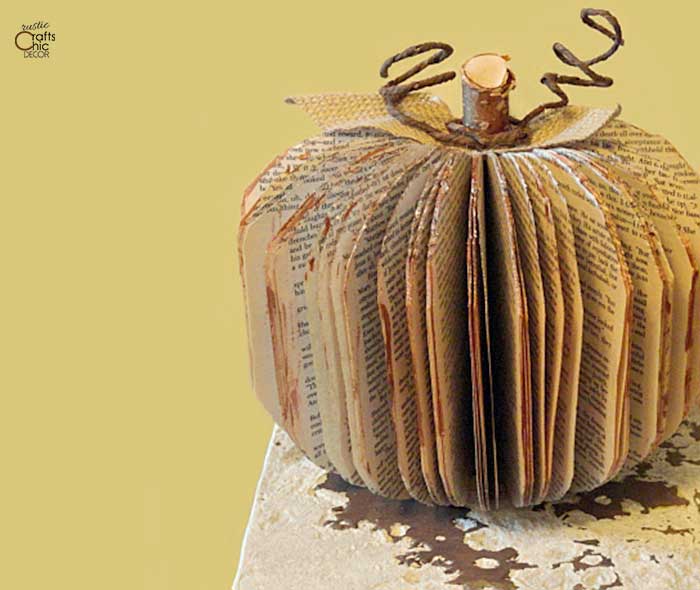 Even an old book can become a festive Fall pumpkin! The neutral rustic look makes it a versatile decor item for inside the home.
Toilet Paper Roll Bats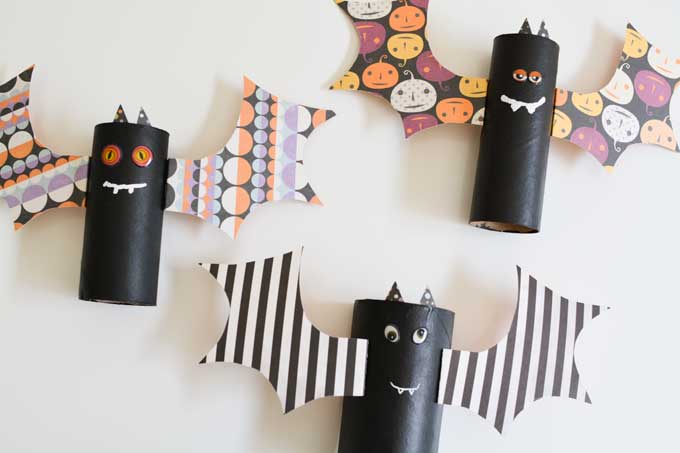 Since toilet paper rolls are an abundant recyclable item, it's affordable to whip up a whole collection of Halloween bats. The whimsical look is fun and somewhat spooky at the same time.
Halloween Painted Mason Jars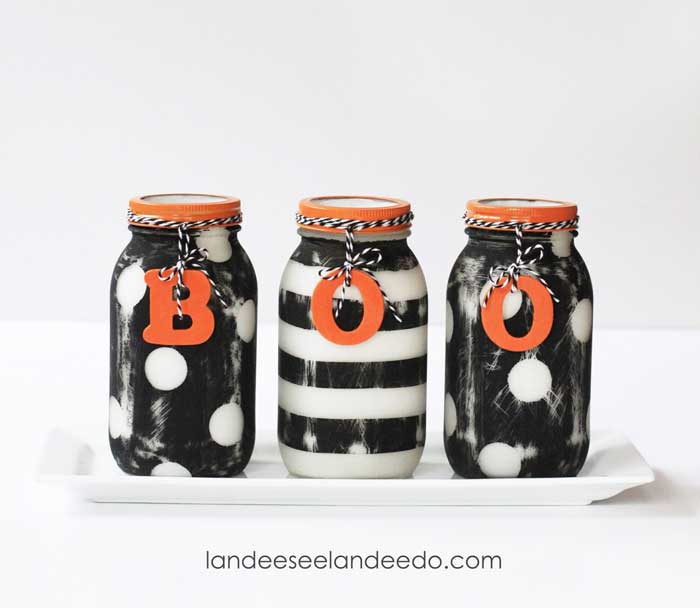 Mason jars are so popular to use in home decorating projects. This could be one of my favorite ways to use mason jars. Line these up on a mantel or shelf for some striking Halloween decor. They could also be used as vases to hold your Fall floral picks.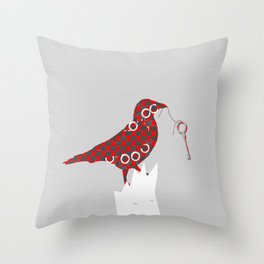 Wine Cork Pumpkin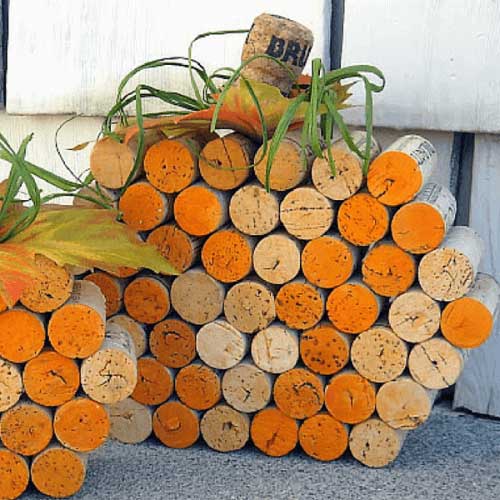 It's easy to stack wine corks into the shape of a pumpkin. You could paint all of the corks orange. However, for a more rustic look, just paint half of them. The mix of the orange with the natural colored corks is more subtle and neutral.
Poison Or Potion Recycled Bottles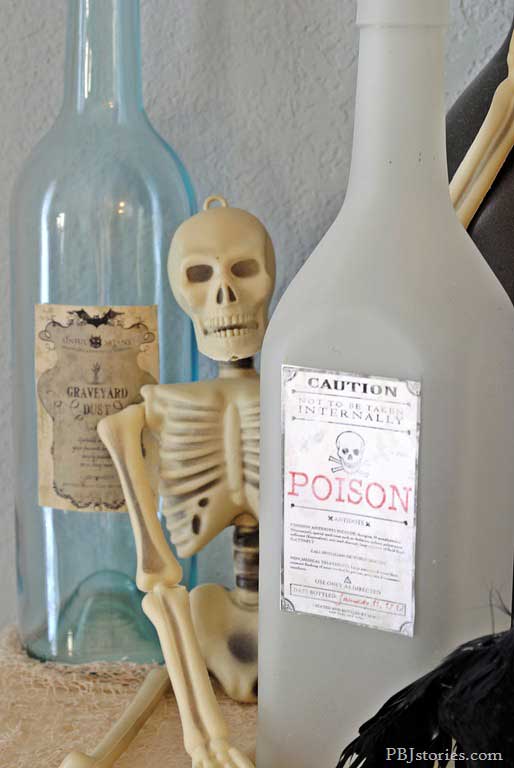 Along with wine corks, wine bottles can also be used in recycled Halloween crafts. Turn an empty wine bottle into a spooky bottle for Halloween display. Just apply printable labels for an easy Halloween craft.
Wine Glass Halloween Candle Holders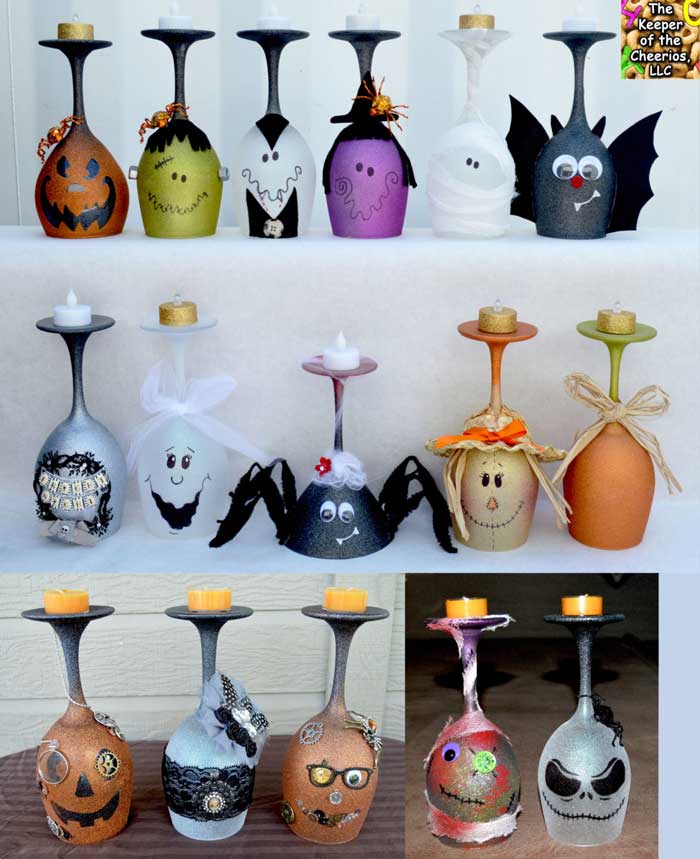 Since I can't seem to get off the topic of wine, I definitely need to include these Halloween candle holders made from wine glasses. There is so much inspiration here for giving a wine glass a spooky twist. Create your own with paint and embellishments that you have on hand.