Sometimes space doesn't allow for every room that you need in a house. I know I had to get very creative with the limited space at our small cabin. However, even with a big home, it can be hard to find dedicated space for each function. That is when it becomes necessary to create a dual purpose room instead. This can actually become an advantage. For example, a laundry craft room makes a lot of sense because each task can share the same components.
In my previous home I had a separate laundry and craft room. Although it was nice to have the dedicated space for each, I found myself using the laundry room many times for craft project clean up. With a large laundry tub, it was the perfect spot for cleaning paint brushes and other messes. Plus, for sewing projects, I needed the washer and dryer for washing new fabrics and the ironing board for getting out the wrinkles. That is when a dual purpose laundry craft room is so handy.
Even with a very small space, it is still very possible to combine tasks and use the room for two things. For instance, combining a laundry and craft room looks more doable when you install a small stackable washer and dryer. I'll show you how I designed a laundry craft room at our cabin that has proven to be very functional.
This post contains recommended product links. If you make a purchase through one of the links, I may earn a small commission at no extra cost to you.
My Small Laundry Craft Room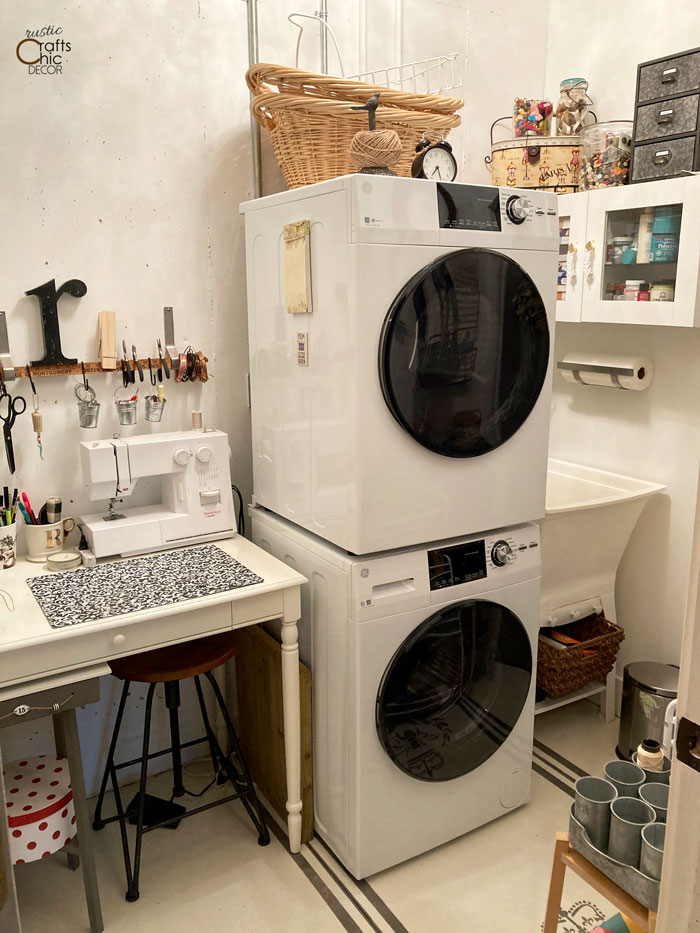 Originally, this room in our basement was just going to be a laundry room. The plan was to have the washer and dryer side by side next to the laundry sink. By stacking the washer and dryer instead, it freed up space to add a crafting work space. At first I thought there may not be room to store all of my craft supplies. However, with a few small additions I was able to make it work.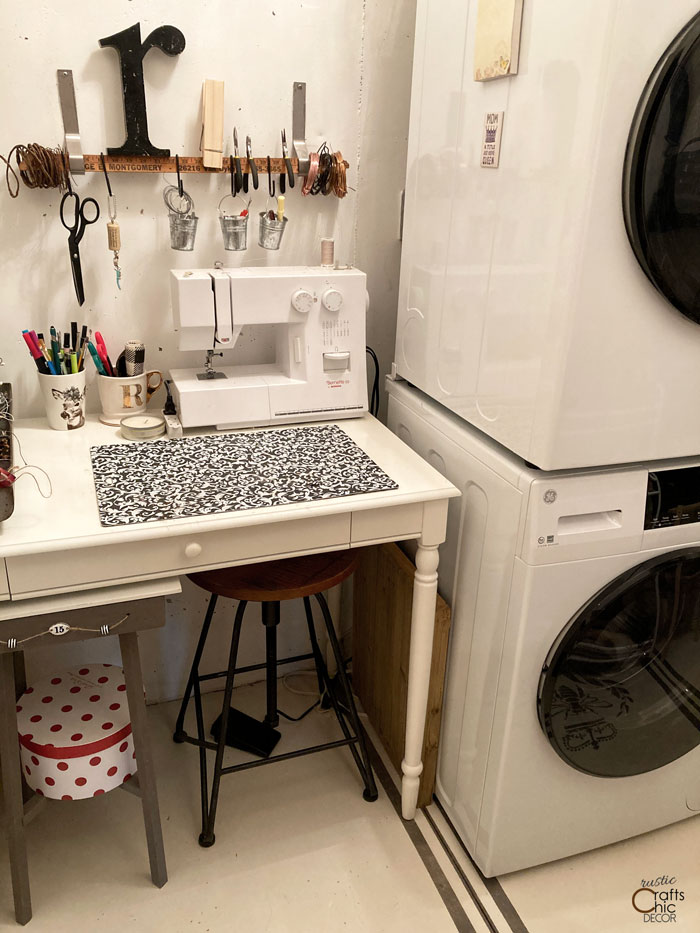 My desk fits perfectly between the wall and the washer and dryer. When I need a little more crafting surface, I just pull out the small table underneath. I made that table from a repurposed drawer and Ikea plant stand. The top lifts off for some extra storage underneath.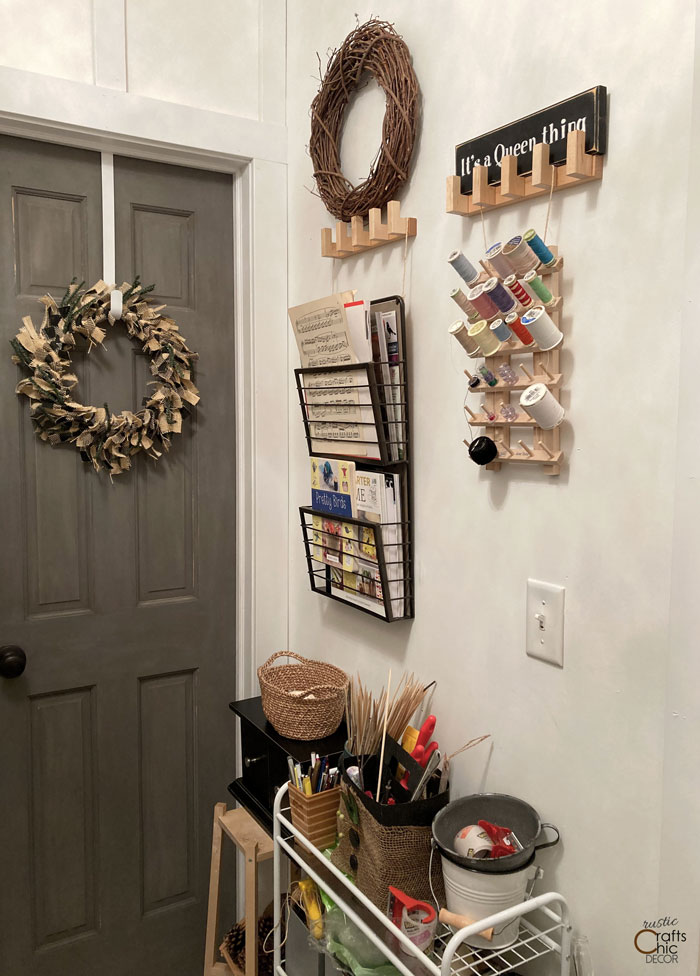 When you have a small space, it is also necessary to make the most out of wall space and slim storage units. Currently, I have enough room for everything with room to spare. If my supplies begin to get out of hand, I have a little more wall space left!
Key Items For A Functional Space
No matter what size space you have to work with, there are some key things that will make your laundry craft room super functional. Of course, a washer and dryer is obvious. But, if space allows, you may want to consider the following items.