Decorating your home for summer can be as easy as making your own decor from natural materials. Things like driftwood, shells, branches, sand, and rocks can all be used in a variety of summer crafts for the home. I also like to collect sea glass to use in beachy diy projects. Although sea glass isn't exactly made from natural materials, the glass is made smooth and pretty from the ocean.
Summer is such a fun time to be outside enjoying the nature!  After spending some time outdoors, you may want to bring a little bit of that nature inside and create something decorative for your home or patio. These summer nature crafts will help you do just that. All of them are made from natural materials from a variety of areas. Hopefully you will find something just right for you.
Beach Sand For Jar Filler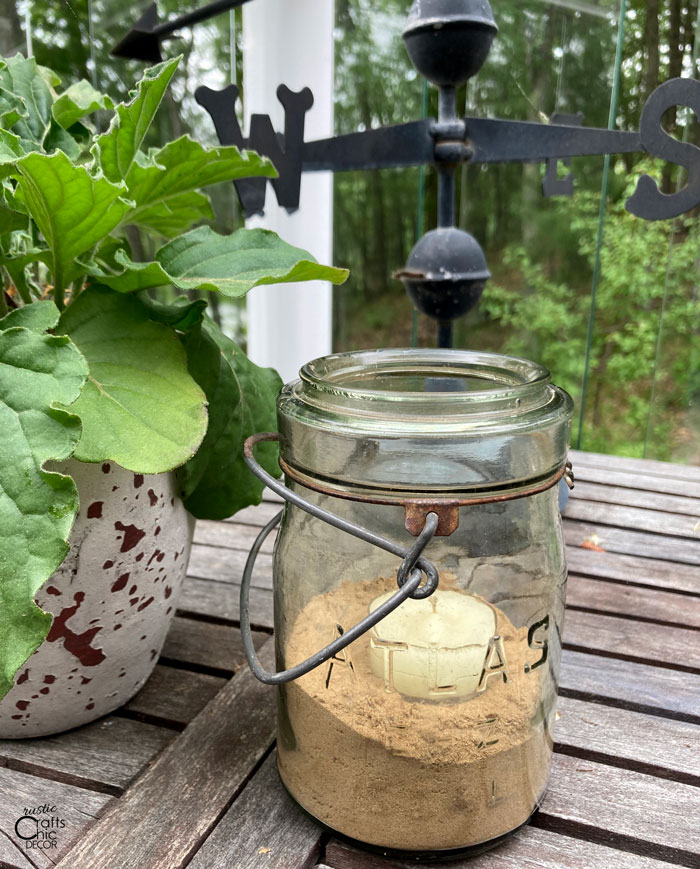 I love to use beach sand in craft projects, especially as a filler. A simple outdoor table lighting idea is too fill a mason jar about a third full with some beach sand and lay a tea light on top. When lit you have some great ambiance for a late night barbecue or drink on the patio.
Candle Holder Made With A Log And Sea Glass

I don't have access to any sea glass where I live so I take advantage of vacations by the ocean to do some collecting. Since it's pretty hard to find, I think of each piece found as a true treasure. I love the pretty colors and shapes that you can get. This blue green sea glass is one of my favorites. To display it in a fun way, I simply added it to a plain log candle holder that I made.
Whimsical Wood Flowers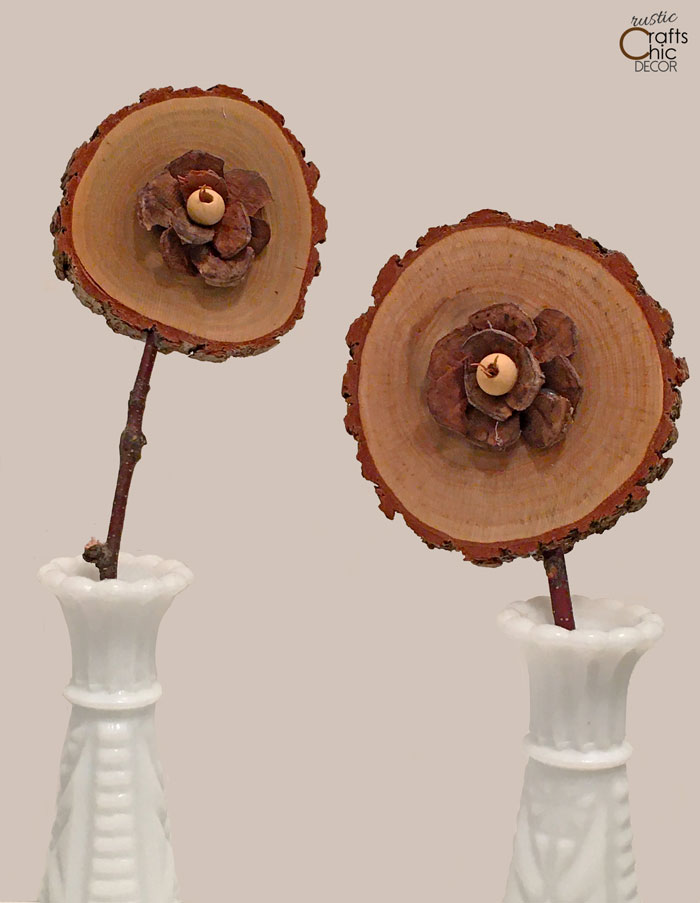 Another fun nature craft is to make these whimsical wooden flowers out of pine cone "petals" and slices from a pine branch. Stick the assorted flowers in a colorful flower pot and you have a fun display for the Summer. The best part is that these flowers never need watering!
Driftwood Sailboat

Driftwood is so fun to work with. Of all the crafts made from natural materials, those made from driftwood are the most perfect for summer. This little sail boat is such a cute idea for the perfect summer home decor. If you like this idea, make sure to also check out my collection of just driftwood crafts.
Pebble Art Nature Craft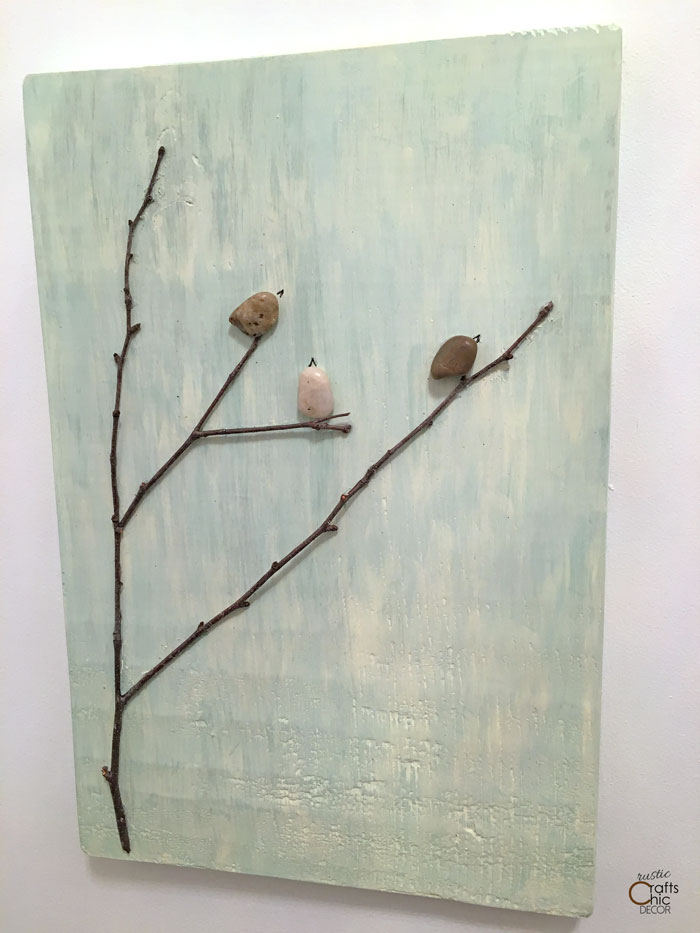 I love making art that is formed from branches and pebbles. It's easier to me than drawing and it can be a little more abstract. Start collecting all different sizes of branches and stones and begin playing around with them. I'll bet you'll have fun coming up with a variety of different designs!
You can also use branches in other craft projects for the home. Check out all of my crafts with branches to get some inspiration on what you can do.
Create An Acorn Flower Plaque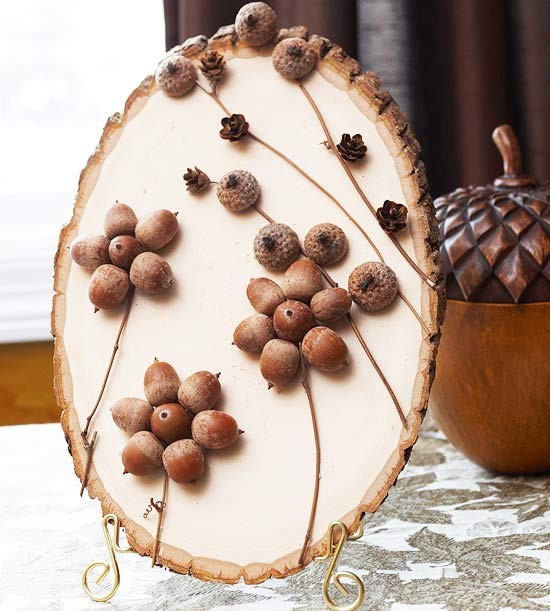 After taking a nature walk this Summer, this craft is quick and easy to put together. Collect some acorns on your path and arrange them in a floral design on a wood slab. Use twigs for stems and small pine cones for extra embellishments.
DIY Framed Shell Art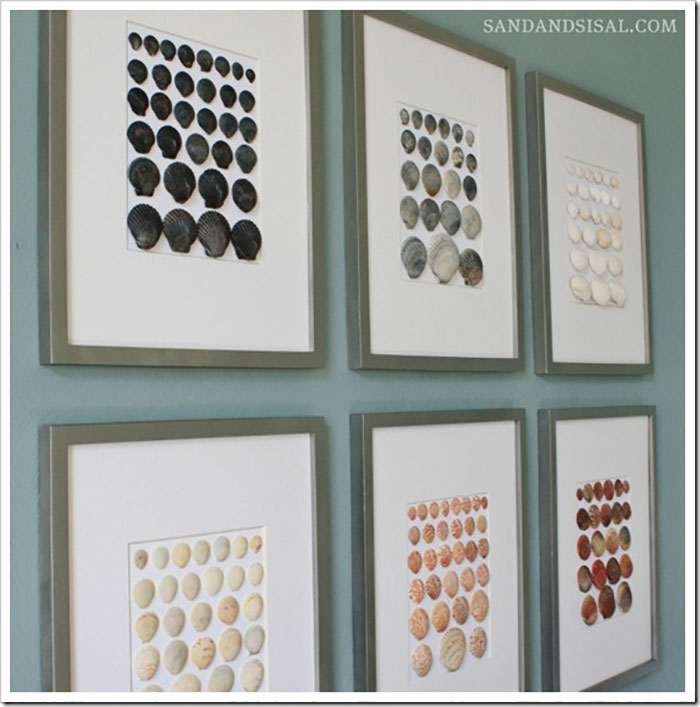 Create your own art gallery by framing an assortment of sea shells. I love how each frame has shells of one color family. It makes for some very interesting wall art.
By now you have a pretty good idea of the type of crafts, made from natural materials, that you can do. Use whatever natural materials are easy to find in your area and display them in fun ways. If you would still like a little more inspiration, check out these other nature crafts that are fun to make.
More Crafts Made From Natural Materials