Summer is a fun time to be outside enjoying the nature! After spending some time outdoors, you may want to bring a little bit of that nature inside and create something decorative for your home or patio. These summer nature crafts will help you do just that.
I love to use beach sand in craft projects, especially as a filler. A simple outdoor table lighting idea is too fill a mason jar about a third full with some beach sand and lay a tea light on top. When lit you have some great ambiance for a late night barbecue or drink on the patio.
Another fun nature craft is to make these whimsical wooden flowers out of pine cone "petals" and slices from a pine branch. Stick the assorted flowers in a colorful flower pot and you have a fun display for the Summer.
I went searching for some more nature crafts, that you can use in your home, and came up with a collection of ideas that are easy, fun and look great too!
Summer Nature Craft Ideas
Display A Seashell Collection

A collection of seashells in a bed of beach sand makes a perfect Summer display in a glass vase or jar. So simple and elegant!
Frame Some Starfish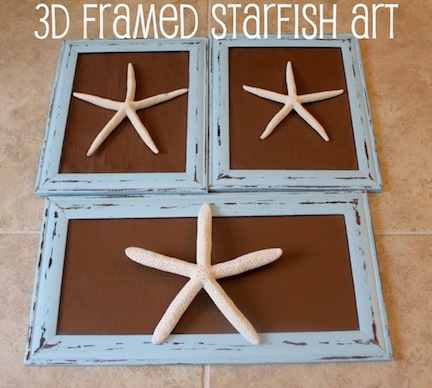 If you are lucky enough to find some starfish, this framed project is a fun one. To go along with the beachy feel of the starfish, the frames were painted in a cool blue color and distressed. I love the contrast of the blue frame and the brown interior backing for the starfish!
Make A Beachy Candle Display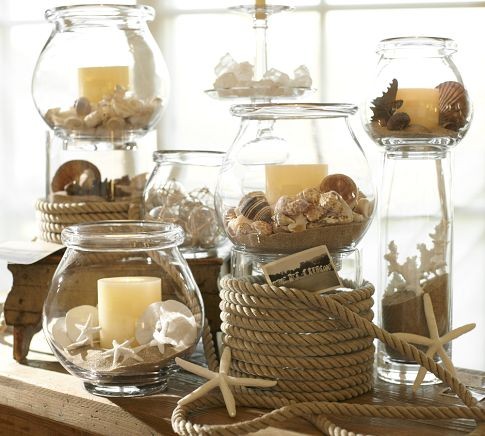 I love all of the details in this candle display. The nautical rope, starfish, old photo, and seashells add a lot to the glass vases filled with sand and candles.
Make A Sign With Blocks


These craft blocks are so cute and make such a fun display for a shelf or table.
Create An Acorn Flower Plaque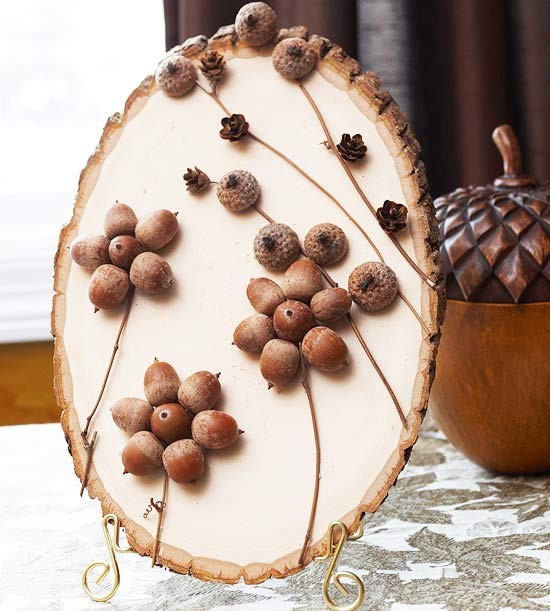 SOURCE: BHG
After taking a nature walk this Summer, this craft is quick and easy to put together. Collect some acorns on your path and arrange them in a floral design on a wood slab. Use twigs for stems and small pine cones for extra embellishments.