With the change of seasons, there is always a fresh spark to get creative and switch out some home decor accessories. Usually, the start of Fall is when many of us get inspired for new crafts or DIY projects either for ourselves or to sell at craft shows. The care free time of Summer is over and we begin thinking about things inside our homes. October brings Halloween which is a jump start to all of the other end of year holidays. There are so many Fall crafts that are fun to do so I thought I would simplify with showing only October crafts using book pages. Think pumpkins, leaves, and even ghosts!
Ghost Pop Up Pages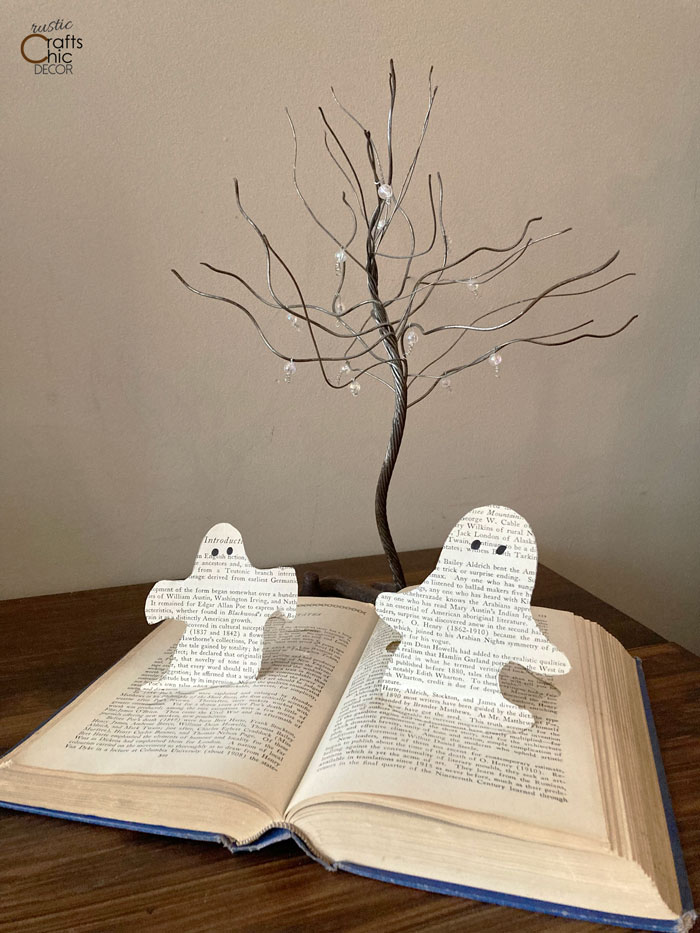 This first book page craft is super simple but it's a fun one! All it requires is an old book, a pencil, scissors, tape, and a black sharpie. You do need to draw a ghost or two but if you can draw a curvy line, you shouldn't have a problem.
The first step is to find an old book that you don't mind cutting into. At least there is very minimal damage to the book with this craft. So, if you decide later that you really need to read it, you can just push down those ghosts and tape them back in place.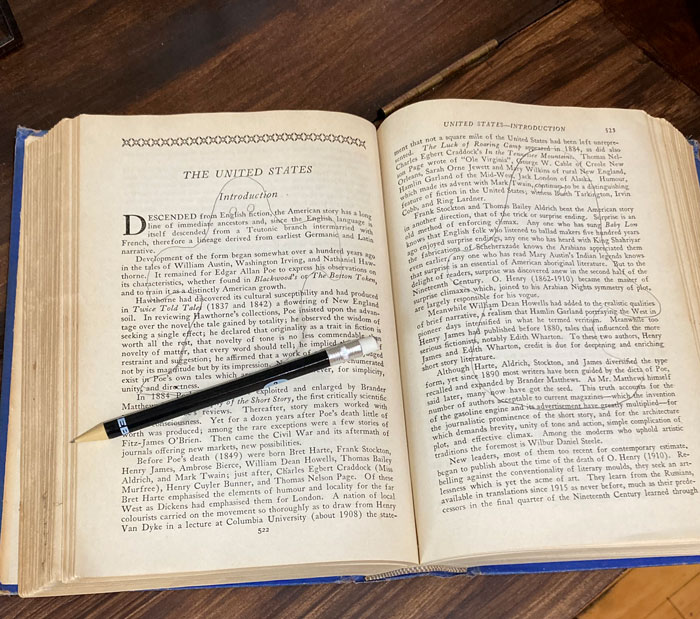 Once you decide on a book, open it up to about the middle. With a pencil, draw a ghost on each of the two pages. If you don't like your ghostly shape, either erase or simply turn the page and start over. Keep the bottom of the ghost fairly straight across for later folding. Add details like eyes that you can fill in with a black sharpie.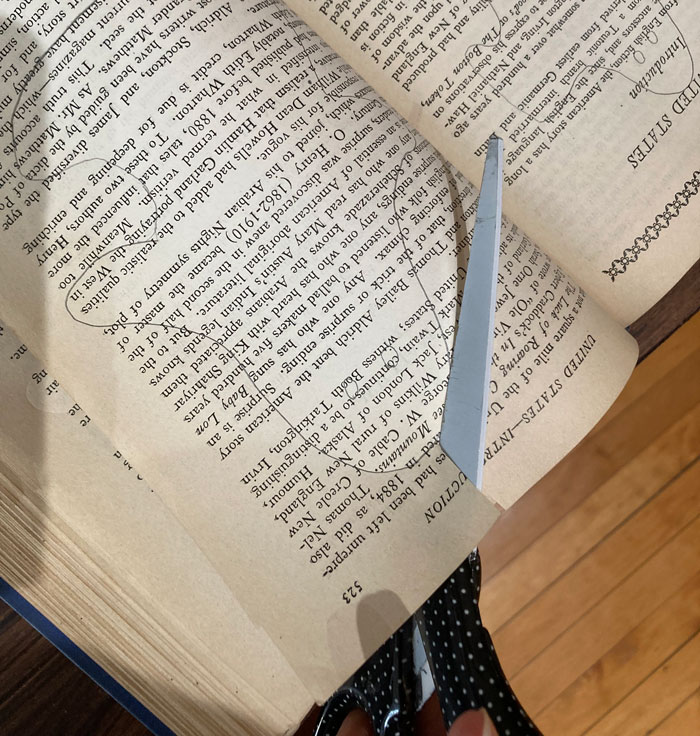 Now it's time to cut out the ghosts but not all the way! Start with a straight cut down from the top of the page. Then, continue cutting around the ghost outline at one side but stop when you get lost to the bottom. Go back to the top and cut the other side of the ghost ending at the bottom again.
To get the ghosts to stand up, you just need to fold the cut out toward you and make a crease at the bottom of the ghost shape.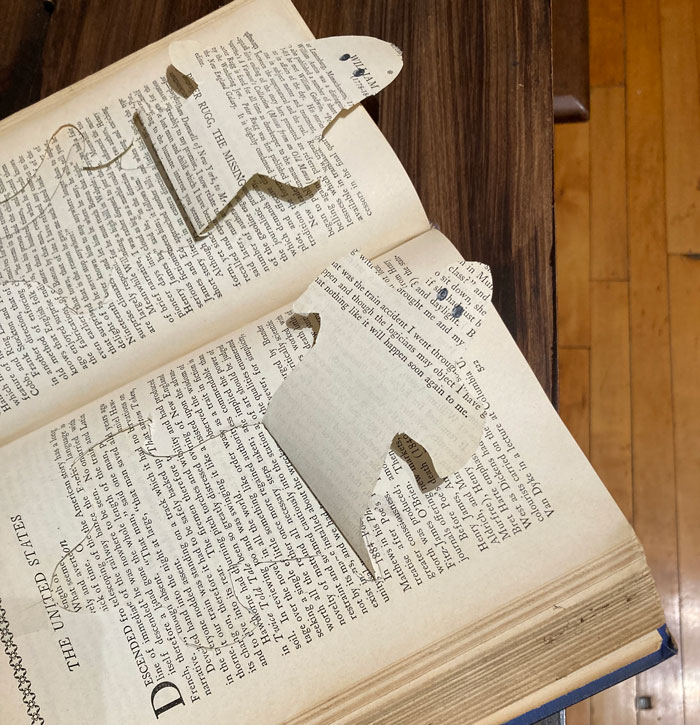 It doesn't matter too much what the bottom of the ghost drawing looks like, just make a straight fold.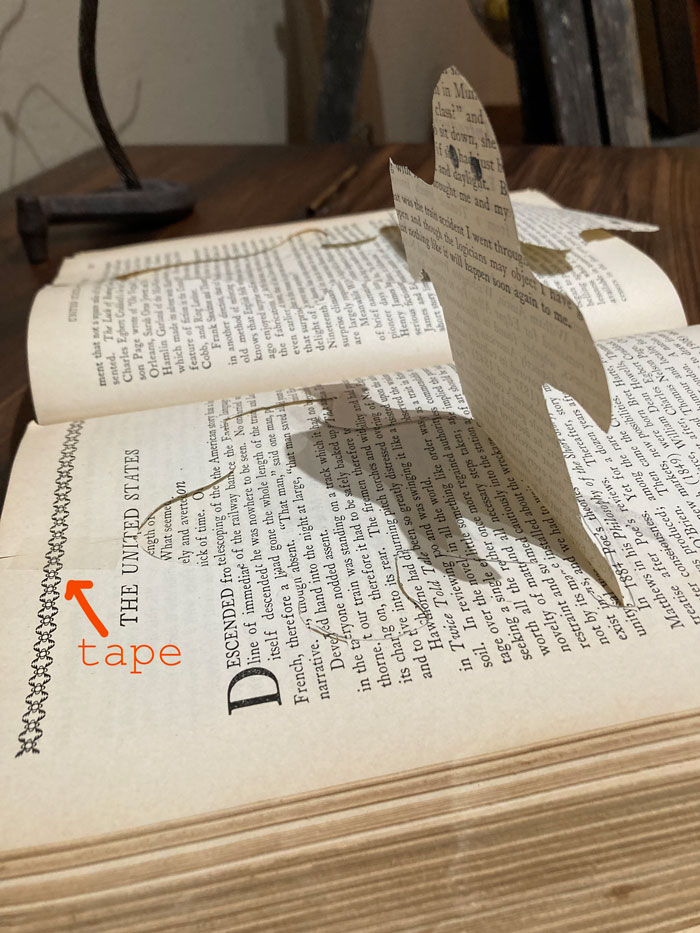 In order to keep the remainder of the book page flat, you will want to tape the small cut at the top to hold it together. That's all you need to do. See I told you it would be simple!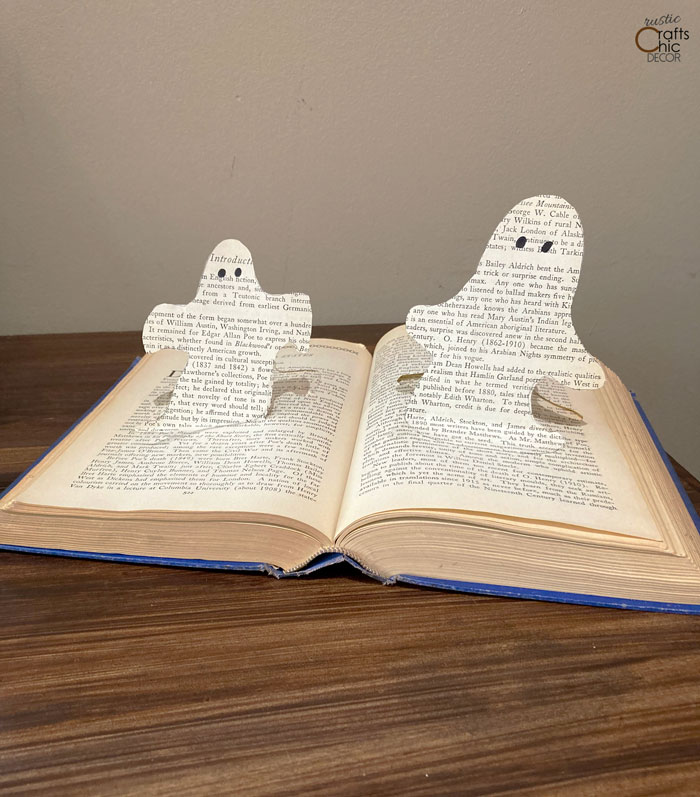 More October Crafts
DIY Book Page Leaf Fall Wreath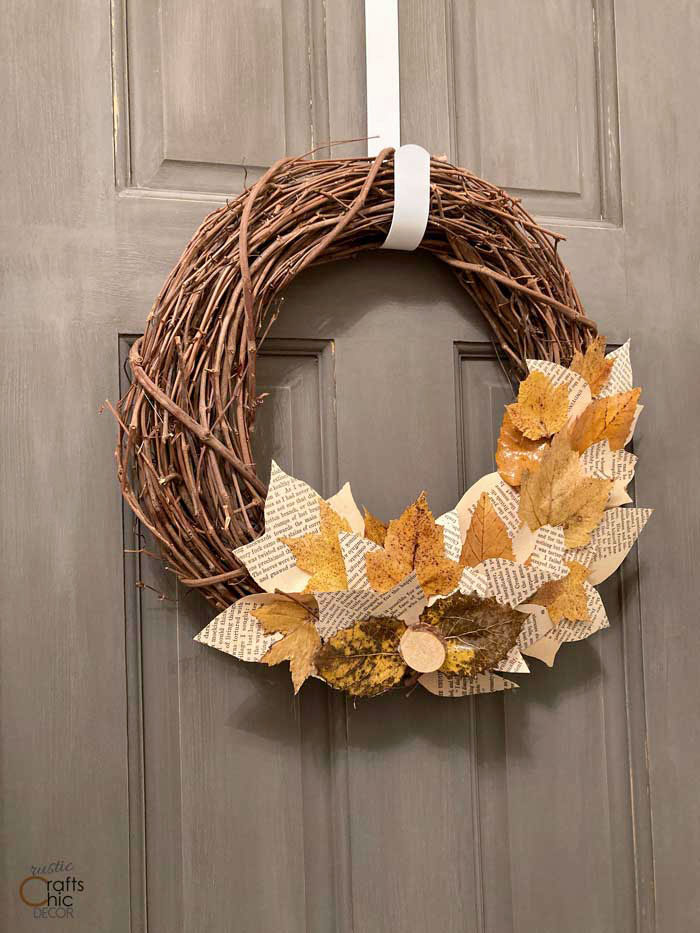 As you know, wreaths with colorful leaves are very popular in the Fall. However, a fun twist is to add in some book page leaves. They add a chic or vintage look to the design and are so easy to incorporate. The best book pages to use are the ones that are old and yellowed. This gives a nice warm look for the season.
Leaf Garland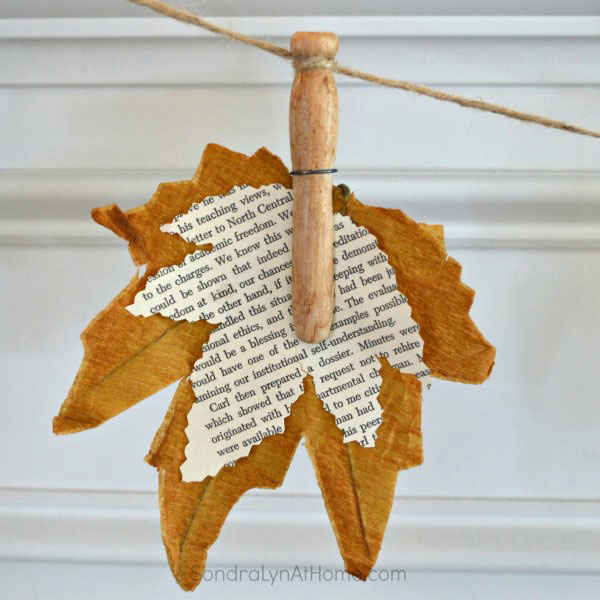 If you would prefer not to make a full wreath, why not string some leaves together for a decorative garland for the fireplace mantel or a shelf. All you need to do is clip a couple of leaves together on a section of twine.
Book Page Pumpkin Craft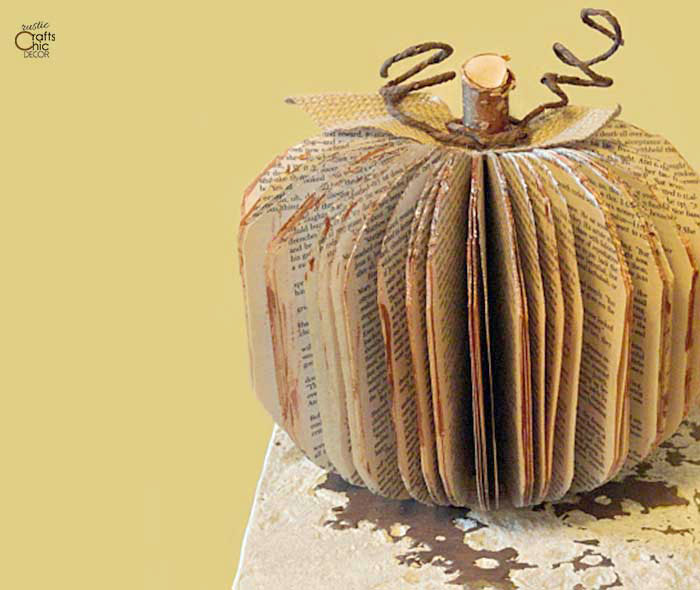 I also like to turn old paperback books into three dimensional objects. Make pumpkins, apples, or pears and then just insert a branch for the stems.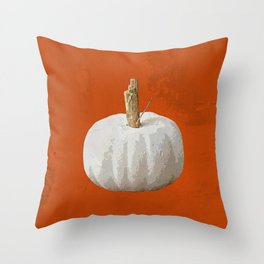 Book Page Letters For Garland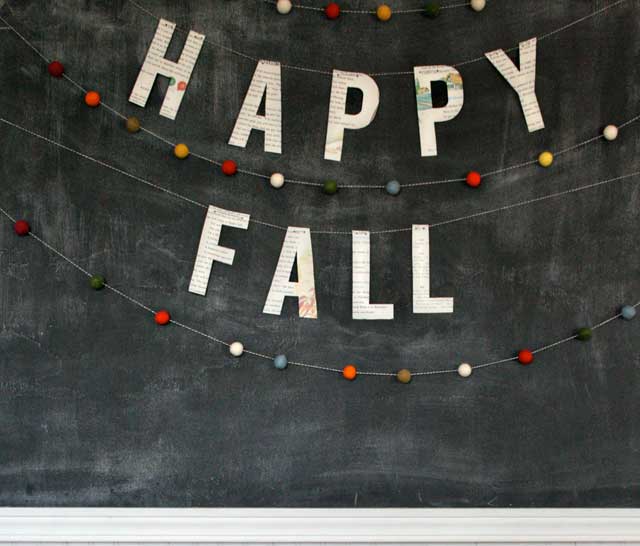 To make letters for a seasonal Fall sign, simply glue book pages to card stock and cut the letters out with a stencil.
Make Your Own Book Pages
So what do you do if you are inspired by some of these October crafts but you don't have or want to take apart any of your books? I have a solution for that! You won't believe how easy it is to make your own vintage looking book pages with regular printer paper. Check out my tutorial for making aged book pages. You can even customize the titles, and words for a more meaningful page.