As I am sitting in a dimly lit room, a light bulb went off! I shouldn't be throwing away my burnt out and seemingly useless light bulbs. What I should be doing is re-purposing them to create something fun and decorative instead. There are actually numerous light bulb crafts that are easy to complete and result in unique decor for your home. I picked some of the best to share with you and came up with this collection of ten fantastic light bulb crafts. Between delicate vases and oil lamps to super creative holiday ideas, you will want to be searching your lamps for any dim bulbs now!
I came up with a list of ideas that will save you from throwing away your bulbs and provide you with plenty of crafty inspiration. All of these light bulb crafts are pretty quick and easy to complete.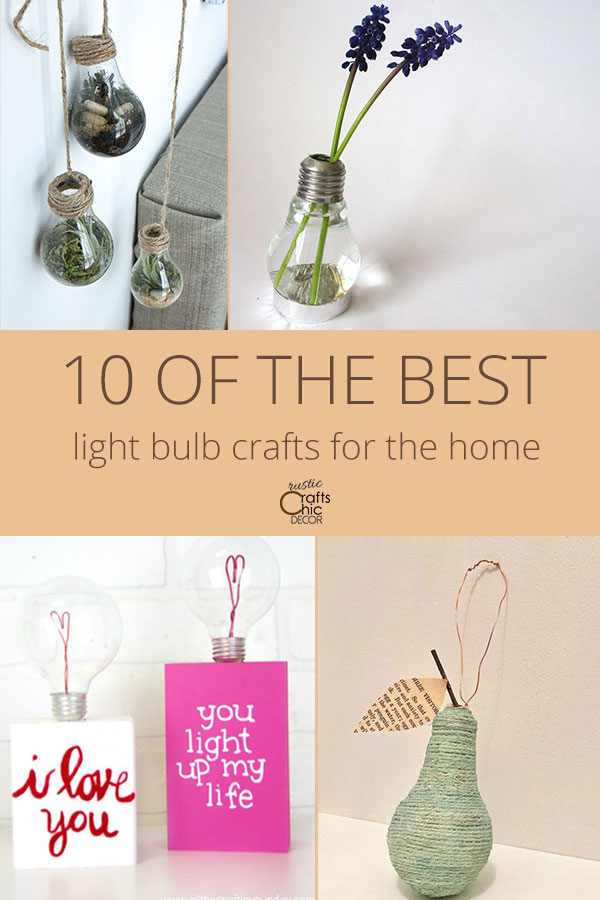 A Fun DIY Pear Ornament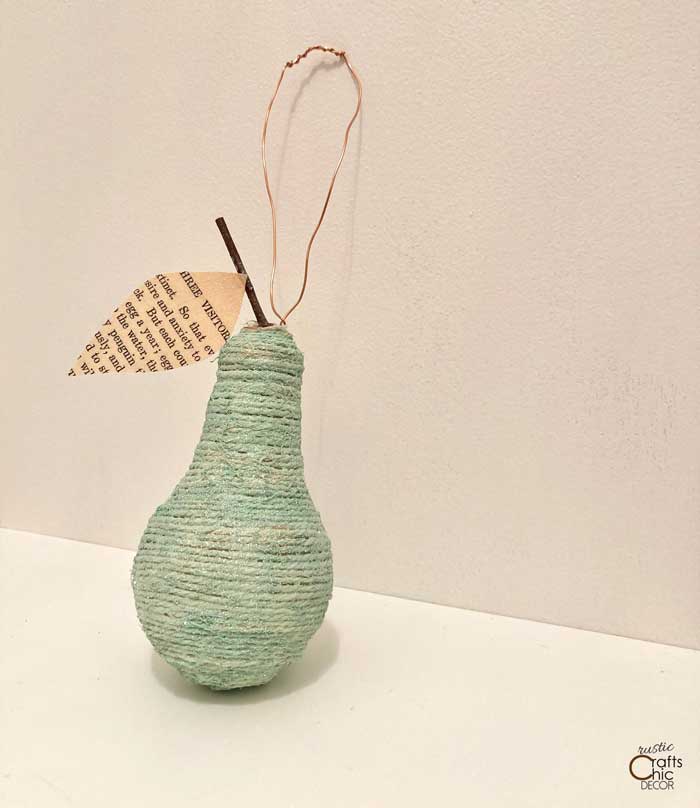 Since a light bulb is a very similar shape to a pear, it just seems logical to make a pear with an old light bulb. All you have to do is wrap a light bulb in twine and then add a branch stem and leaf made from a book page. These are great to set in a bowl or hang from the Christmas tree.
Light Bulb Terranium Craft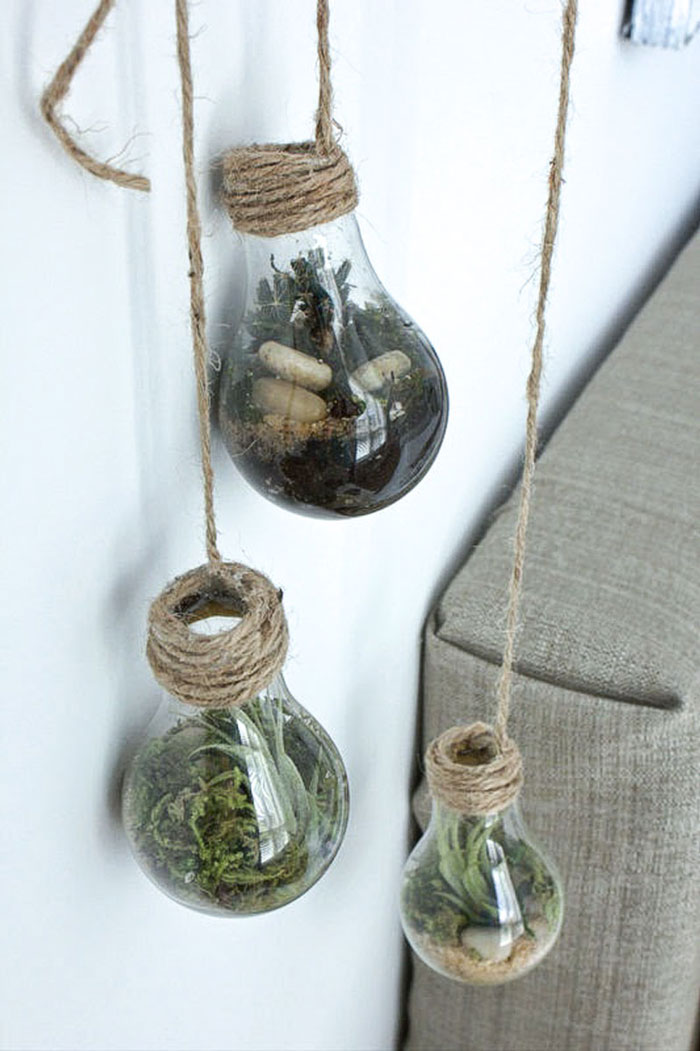 Light bulbs make the perfect glass containers for miniature terrariums. These little landscapes make great hanging or tabletop decor and the light bulb container adds a little bit of whimsy.
DIY Light Bulb Vase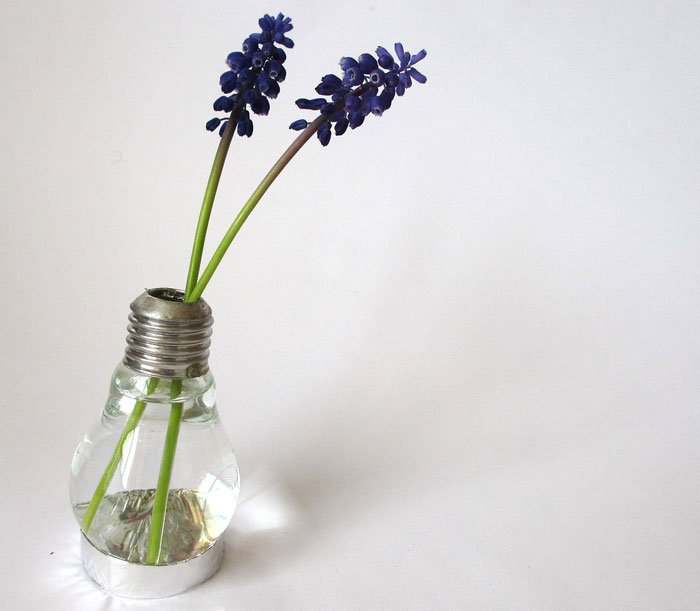 How sweet is this delicate little vase? For a little industrial chic styling, an old light bulb is the perfect solution to hold a single flower.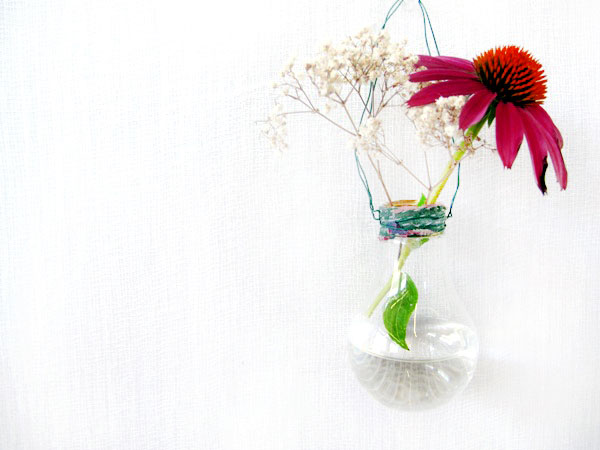 A hanging version of the light bulb vase is a great option if you don't have table space.
Concrete Bulb Hooks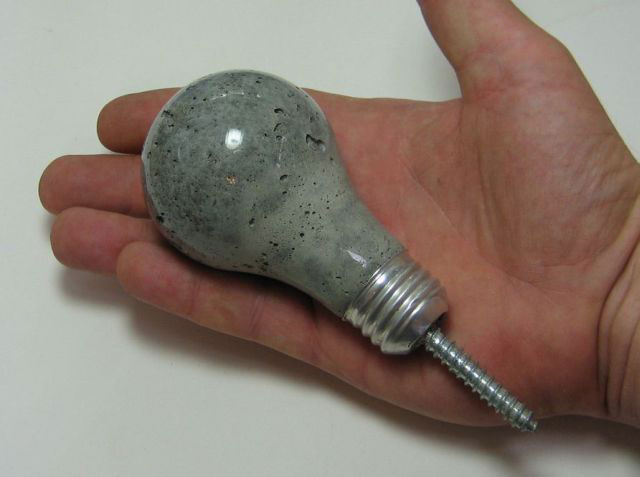 If you love a modern rustic style, concrete accessoris are all the rage. This easy project uses concrete to fill an old light bulb to make hooks for the wall.
DIY Oil Lamp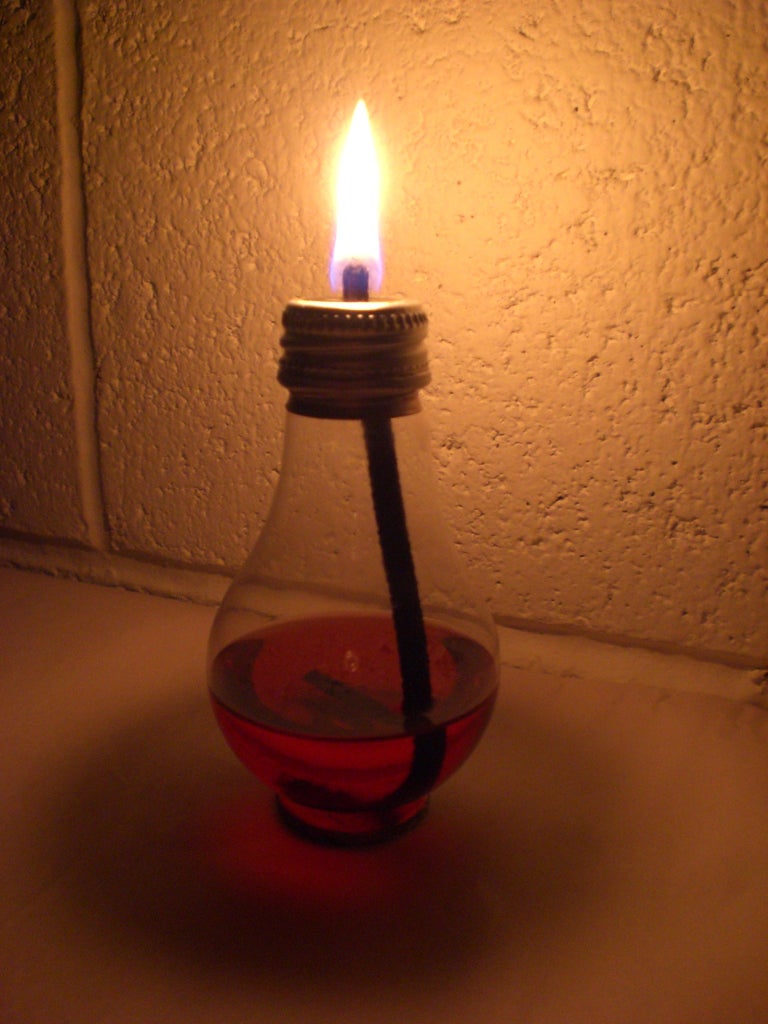 A light bulb can technically still be used to light a room. Instead of an electrical lamp, simply turn the light bulb itself into an oil lamp. Very clever!
Light Bulb Pumpkins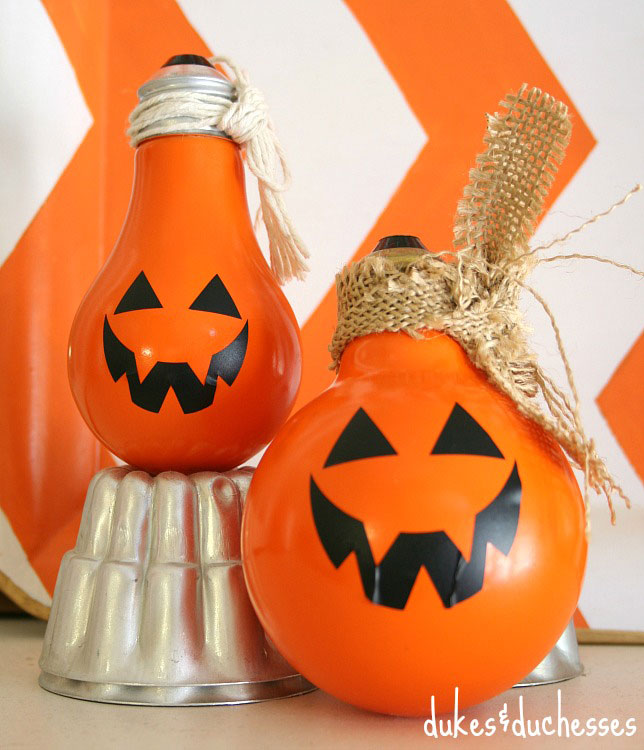 I've seen jack-o-lanterns made from so many different materials. However, these light bulb pumpkins have to be one of my favorite ideas! They are so cute to set out for a Halloween party.
Valentine Light Bulb Gift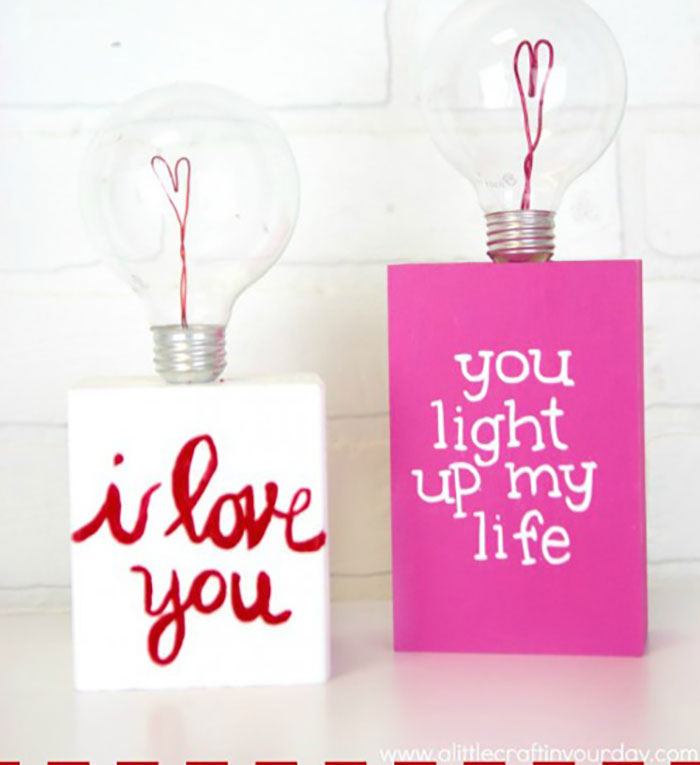 Speaking of holiday decorations, these Valentine light bulb gifts are so special. Who wouldn't want to receive one of these as a unique gift?
Light Bulb Snow Globe Craft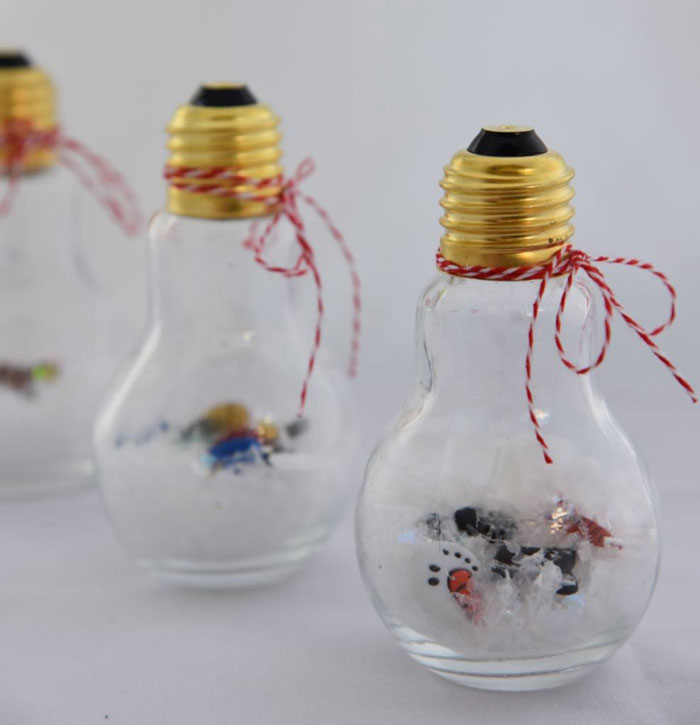 Snow globes are another fun project to do with old light bulbs.
Cute And Quirky Light Bulb Bugs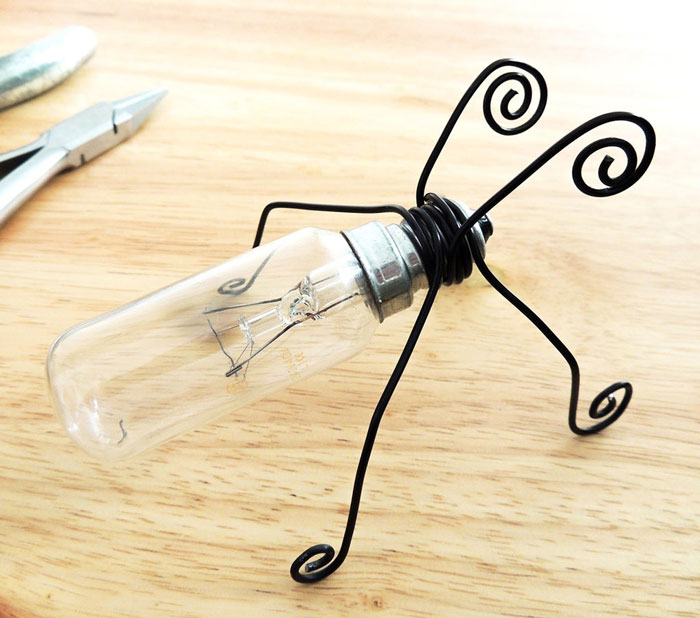 Even if you don't like live bugs, it's pretty hard not to like these whimsical little light bulb bugs.
If you enjoy recycling old household items, you will also want to check out the following posts.