I don't know about you but as soon as the weather starts to warm up, I want to be spending the majority of the time outdoors. With the start of Spring, thoughts go toward sprucing up those outdoor spaces for a little outdoor entertaining. Today, I am focusing on Spring projects that you can do to prepare for having guests over to enjoy the great outdoors. See ways to decorate and build furniture and accessories that will make your place the party spot of the neighborhood.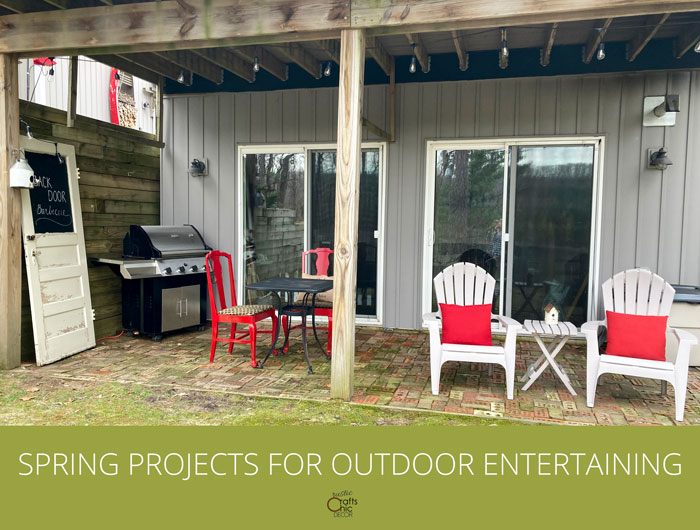 One spot, at out cabin, that we hadn't spent a lot of time enjoying was our lower level patio. It was basically the spot to grill and store outdoor games and inflatables. To make the area a little more entertainment friendly, I cheered it up with some colorful seating, lighting, and a decorated old door. You can see the details of the chalkboard door at my patio makeover post.
Besides making over some of the items that you may already have, there are plenty of free tutorials on things that you can easily build for your outdoor areas. I'm passing on some of my favorite finds to you. With these Spring projects, you should find everything you need to ensure that the setting of your next outdoor party is picture perfect.
String Some Outdoor Lights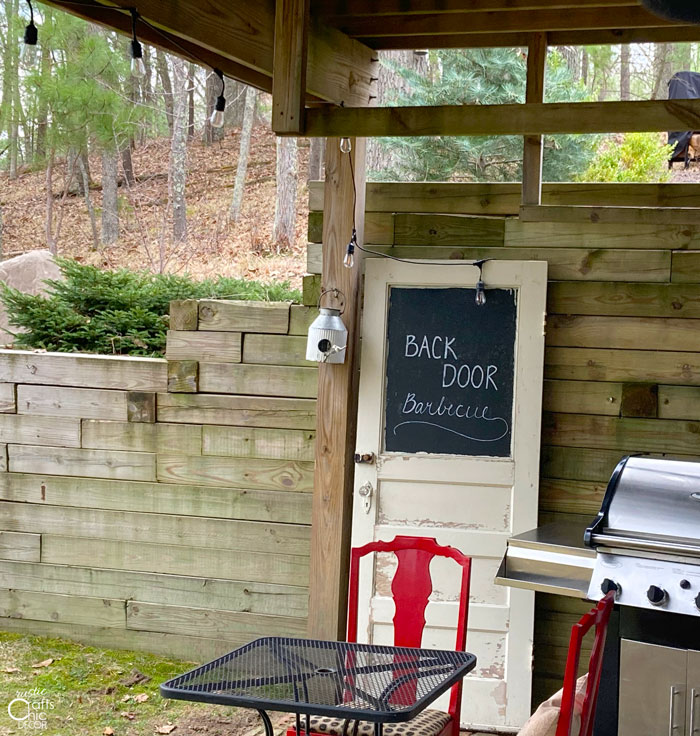 One of the easiest things that you can do to create a party atmosphere is to string some outdoor lights. Wherever you will be sitting with guests is a great place to add cheery lighting.
Create An Outdoor Fire Pit Area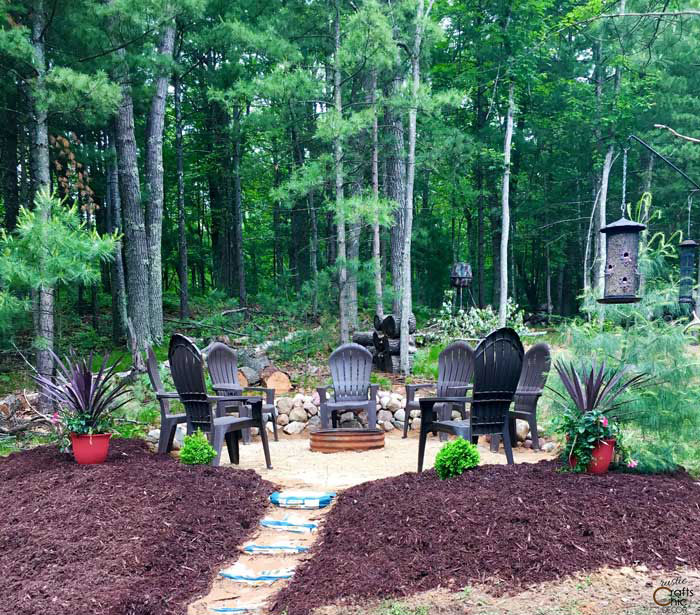 Who doesn't love a cozy fire when sitting outside? You don't need to spend a fortune to create a fire pit area either!
DIY Patio Cooler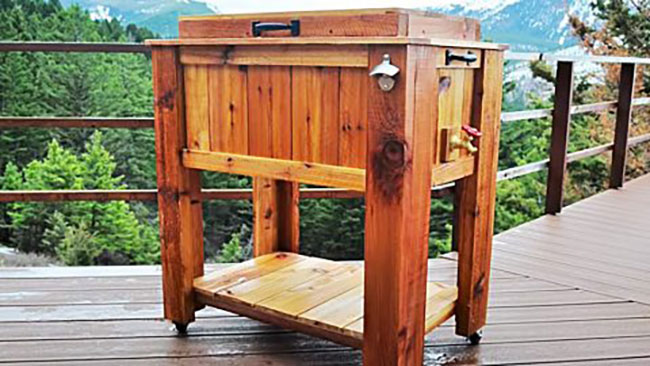 Although you could have a standard cooler setting outside with your favorite beverages, a custom decorative cooler really makes a statement. With any of these Spring projects, creating a fun and welcoming atmosphere is key.
Make Your Own Outdoor Bar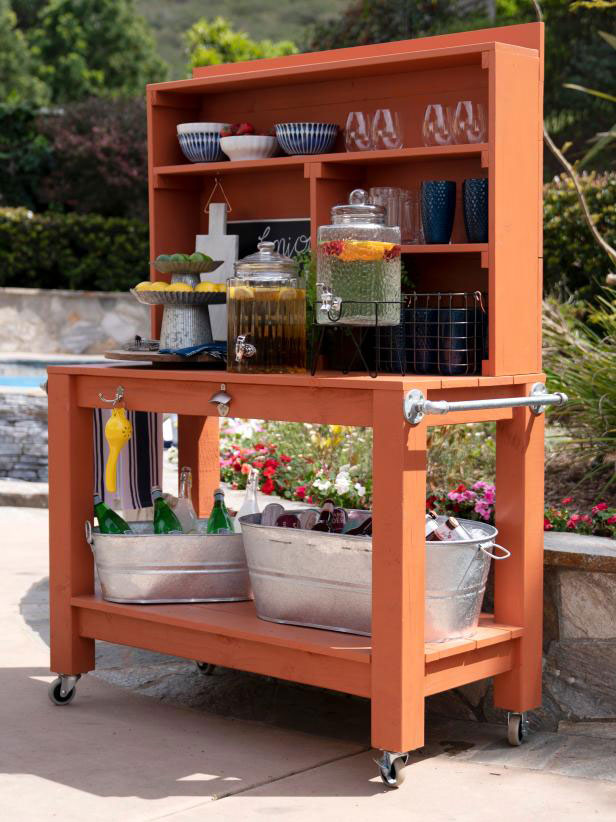 Serve drinks in style with a handmade bar cart that has room for everything that you need.
Build A Privacy Screen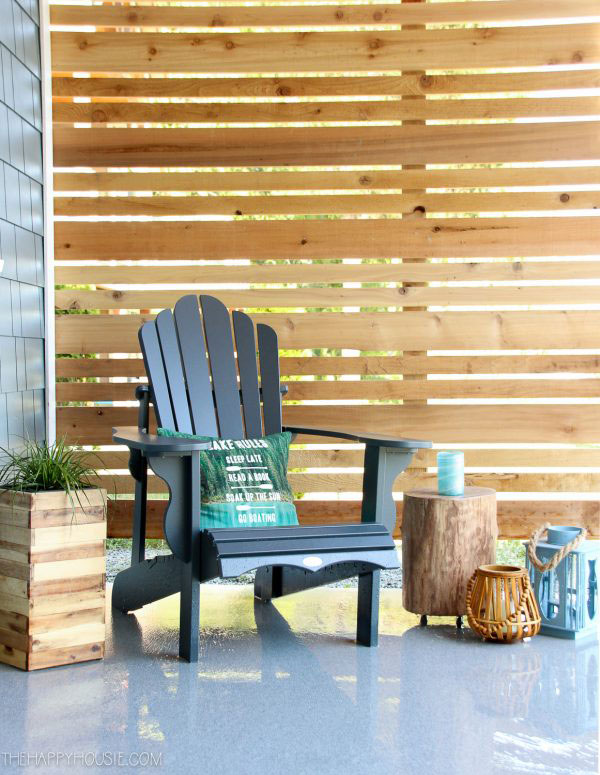 When you don't want nosy neighbors watching your shenanigans, a privacy screen is a must.
DIY Planter Box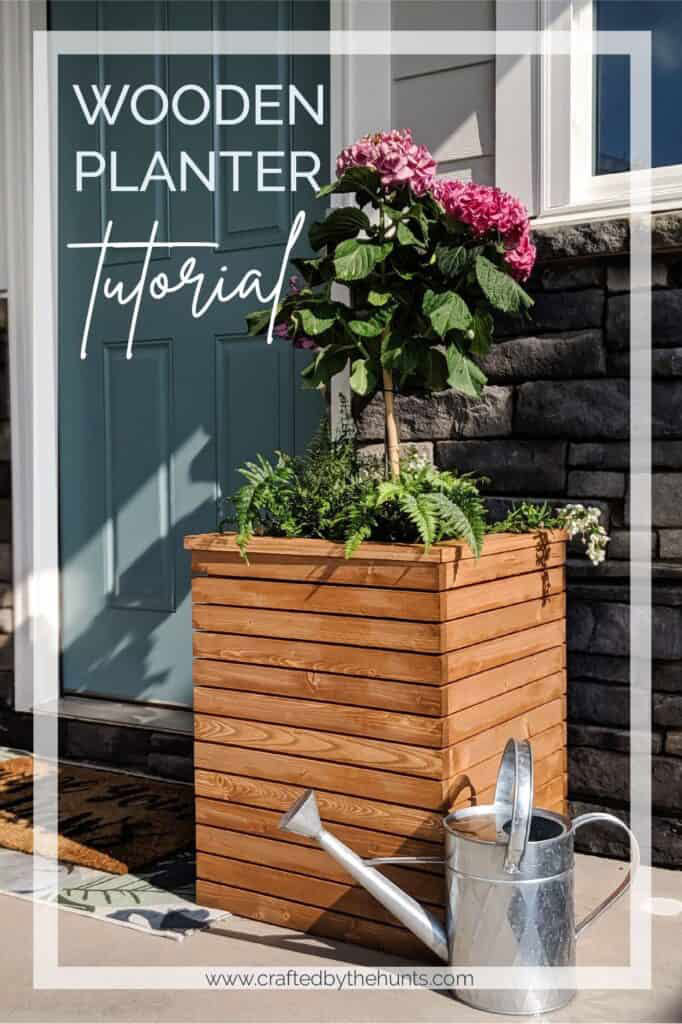 To add some decorative accents outside, a DIY planter or two is just what fits the bill. Fill them with your favorite plants or flowers to add colorful cheer to your outdoor space.
Build A Cornhole Game Set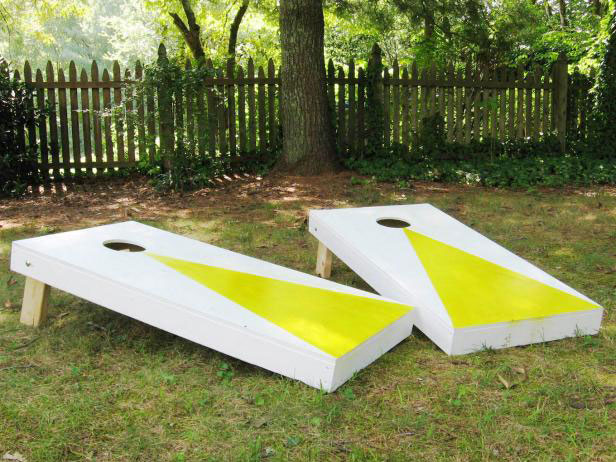 Don't forget about all of the fun and games. You can easily build your own cornhole game to keep guests entertained for hours.
DIY Outdoor Bench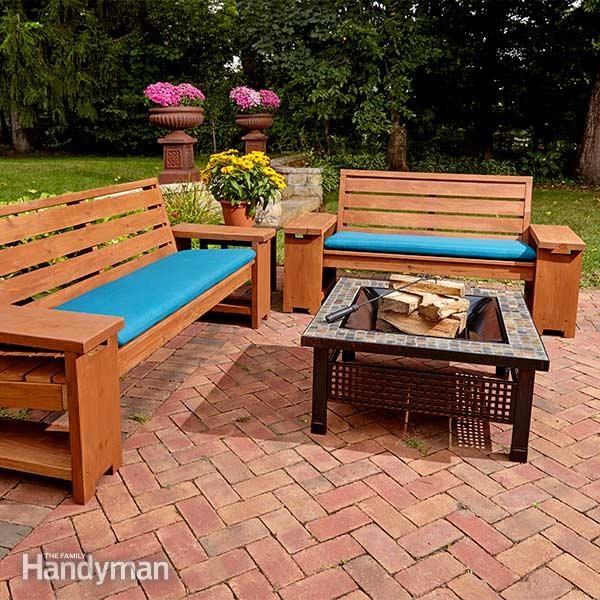 If you could use a little extra seating, you may want to whip up a couple of extra benches to sit on. They actually are easier to make than what it looks with the step by step tutorial.
Repel Mosquitos With DIY Citronella Candles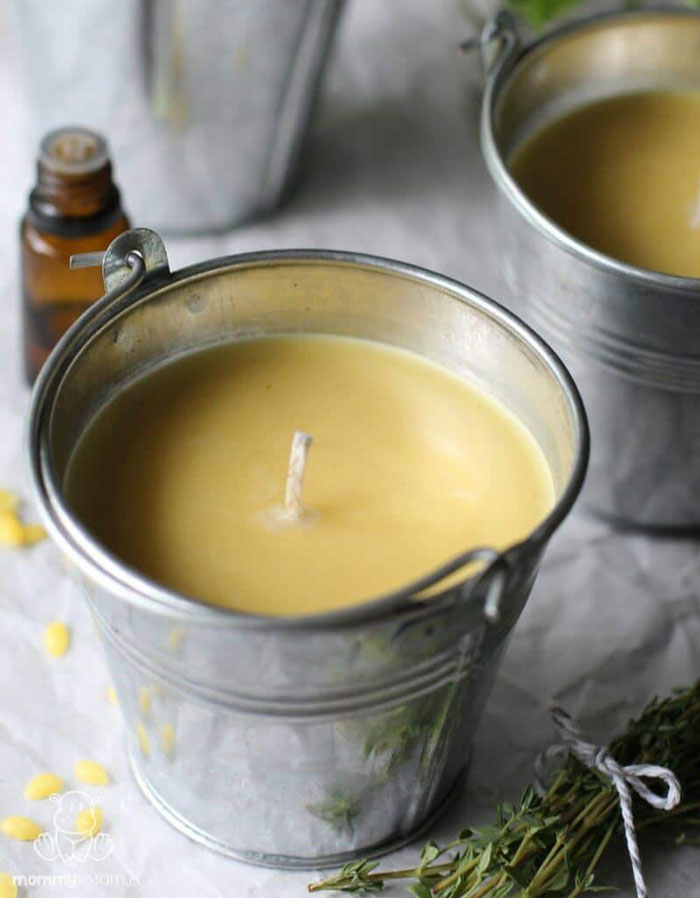 Keep those pesky mosquitos from ruining your party by making your own decorative citronella candles.
Build Easy Outdoor Side Tables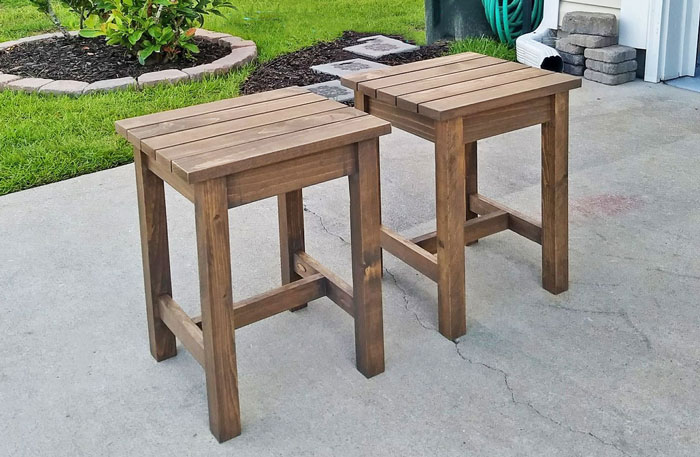 One piece of outdoor furniture that you can never seem to have to much of are handy little side tables. Place them next to chairs or grilling areas for most function. Build as many as you need with the easy directions provided.