Summer is the season when most of us spend the majority of our free time outdoors. When the weather is hot, the pool is the place to be. Since a lot of time gets spent around the pool, it's nice to make the poolside decorative and welcoming. Summer craft projects for outdoor decor can include anything from patio decor to firepit accessories. Today, however, I am focusing on poolside decor.
I have come up with a collection of creative poolside decor ideas using things like pallets, flower pots, dock cleats and more. It's really fun to see what you can make with salvaged wood or things that you may already have on hand. With a little elbow grease, you can turn these objects into decorative outside decor. And, if you don't have a pool, you can easily create some of these summery projects for any of your favorite outdoor areas.
If you are a fan of DIY rustic decor projects, you will find some for the poolside as well. Here are ten clever ideas that will outfit your entire pool area. Try one or several to make your poolside ready and inviting for your next pool party!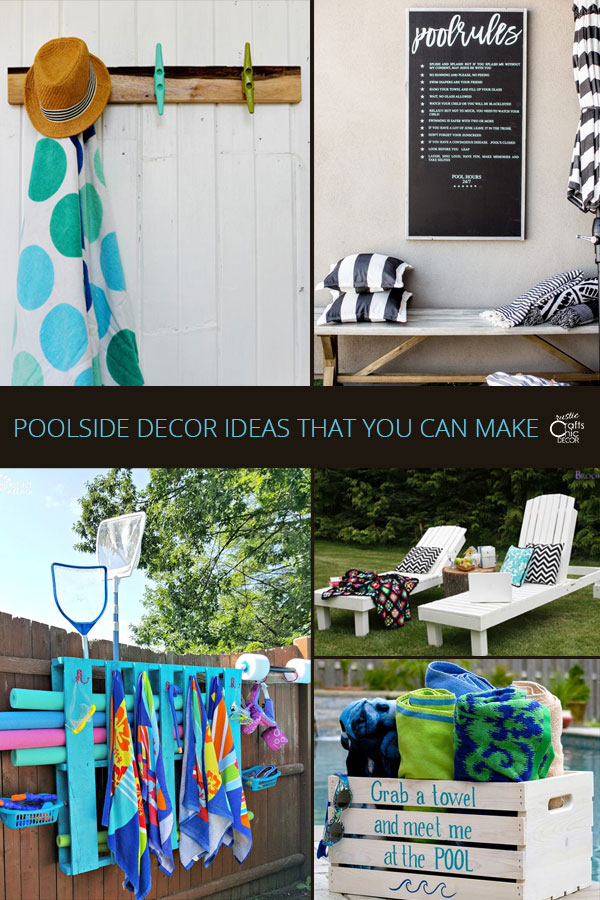 This post contains recommended product links. If you make a purchase through one of the links, I may earn a small commission at no cost to you.
DIY Poolside Sign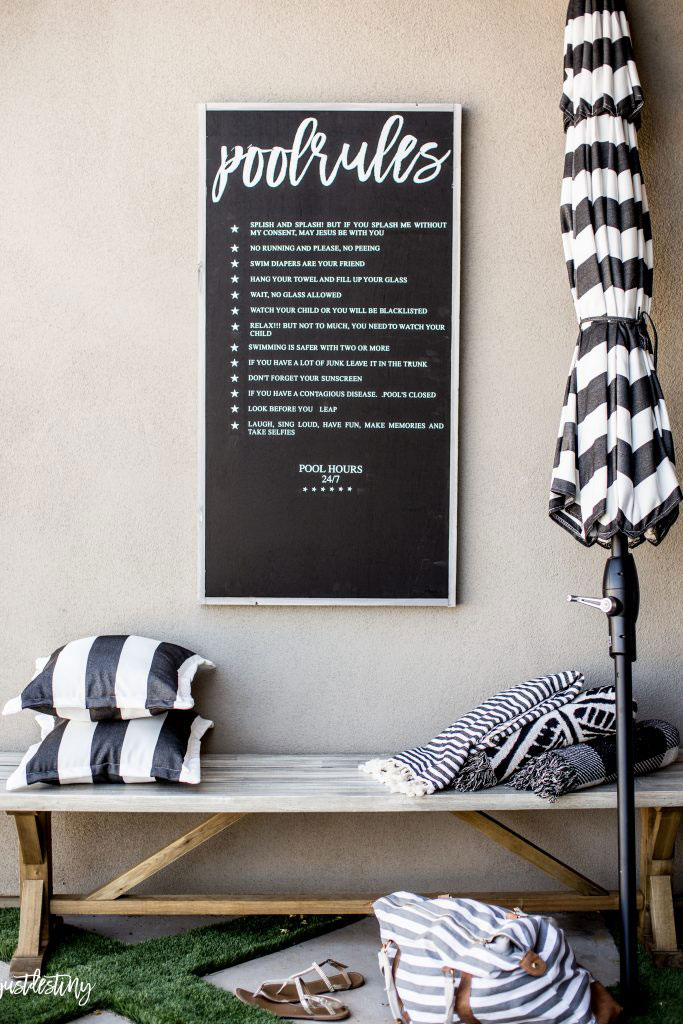 Every pool needs a set of rules, even if they are all for fun. It's not too hard to make your own professional looking sign with the use of a Cricut and some vinyl. If you don't have a Cricut, there is always the option to use stencils and paint instead.
SHOP CRICUT BUNDLE BEGINNERS GUIDE
DIY Pool Loungers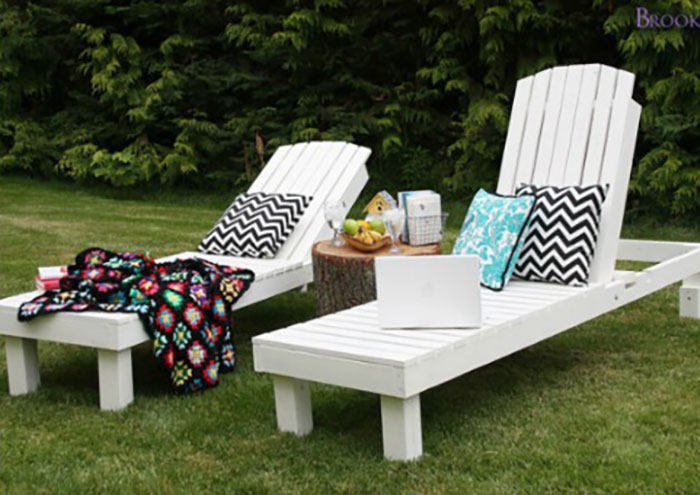 It's so nice being able to lounge by the pool. However wooden loungers can get expensive especially if you want enough for a crowd. To keep the cost down, you can build your own loungers with the help of a detailed plan. Ana White has easy to follow plans which make the job less intimidating.
Poolside Towel Hanger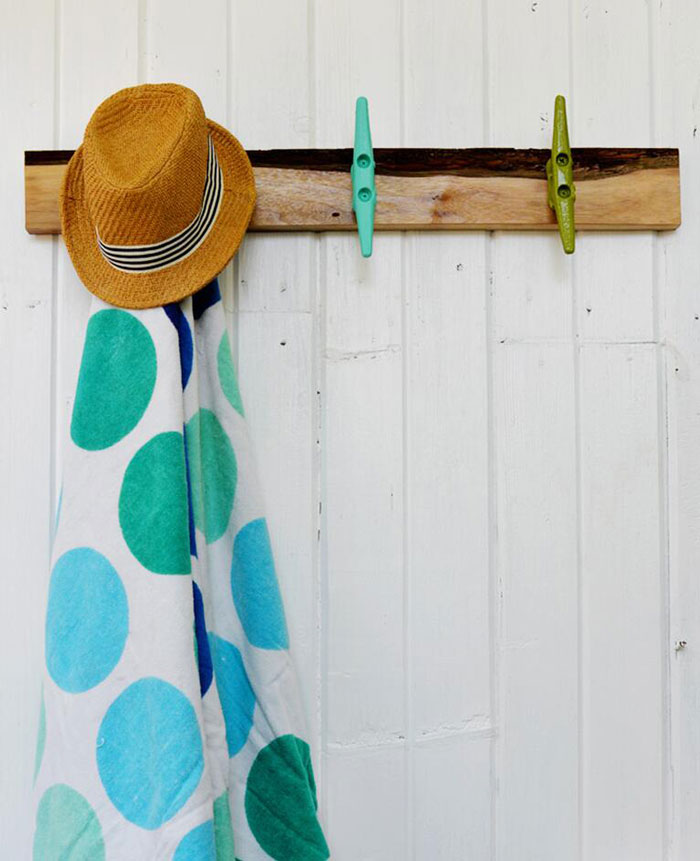 A towel rack is a must by the pool. There are so many creative ways to make your own towel racks. This one is especially nautical and fun because it uses dock cleats as the hooks. Just paint the cleats in fun colors, attach them to a section of wood, and hang them on a wall, fence, or siding.
Pool Towel Crate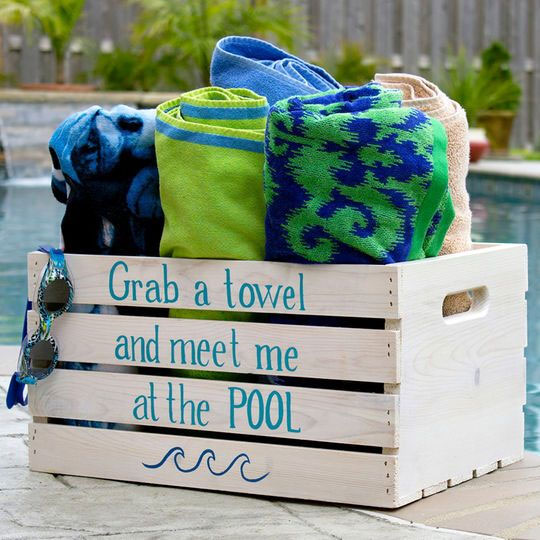 You may also need a place to store towels before use. That's where a fun crate comes in handy. You can buy the crates unfinished and then paint a message on them. This makes it work as both a decorative storage container and a fun sign.
Pallet Pool Toy Organizer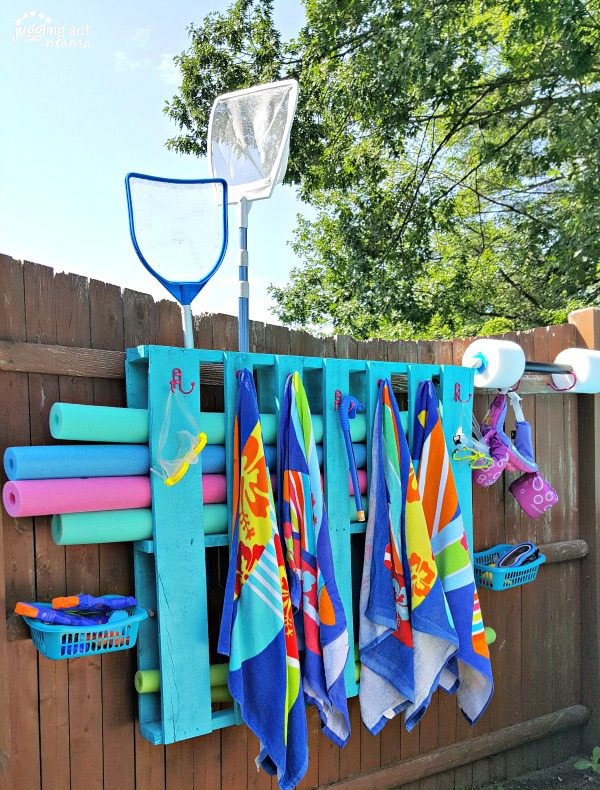 I am always looking for fun ways to use pallets. Here is a super creative use for by the pool. It is the perfect size for storing pool noodles. When you add hooks to it, you get double duty as a towel rack.
DIY Rustic Tiki Bar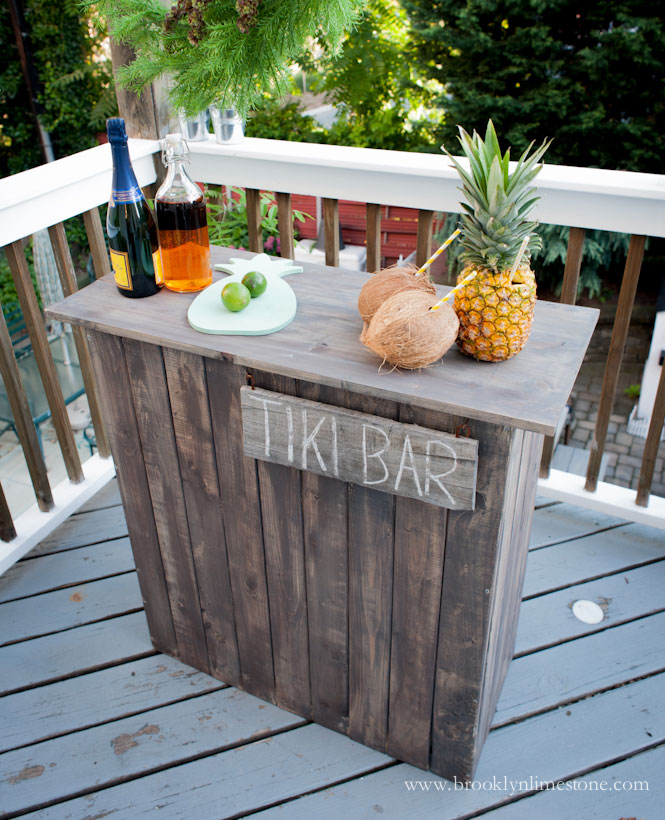 Build your own tiki bar to serve drinks and snacks out by the pool. The rustic look is especially beachy and fun. Rustic DIY decor at the poolside is nice to have when entertaining. It is especially warm and welcoming. Bring on the pool party!
Poolside Shower Plan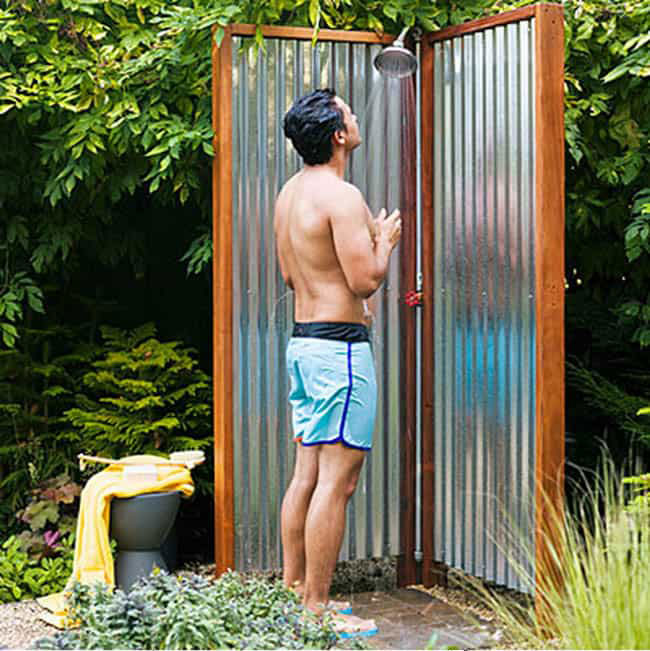 When you want to rinse off before or after a swim, it becomes very convenient to have an outdoor shower. It's really easier to put together than what you might think.
DIY Patio Cooler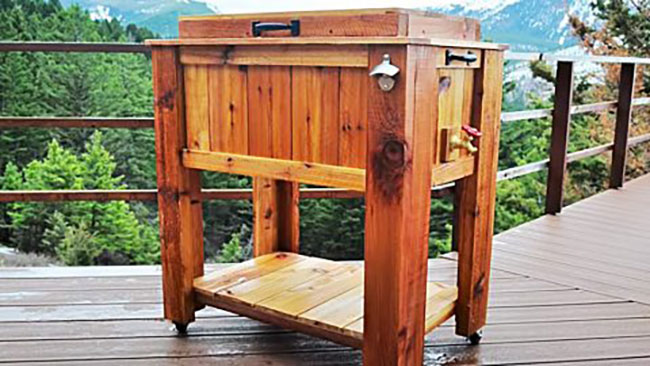 Since you really can't have a refrigerator outdoors, a large cooler is super convenient for cold snacks and drinks. As long as you're going to have a cooler, it might as well be decorative and fun. This DIY wooden cooler is both functional and decorative.
Poolside Flower Pot Storage Table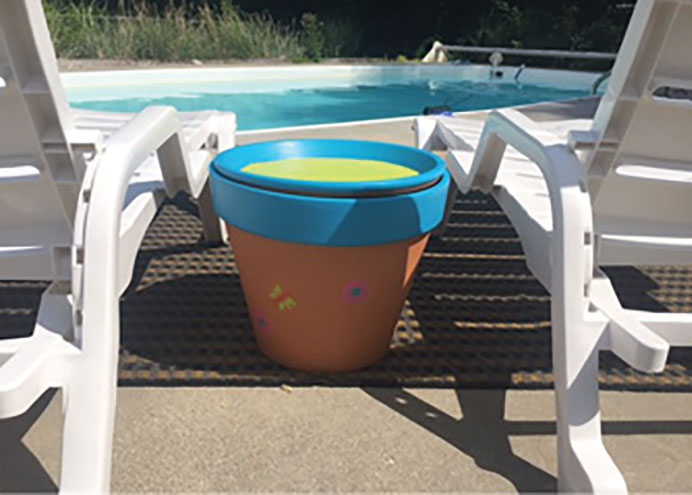 Small poolside tables are very necessary for holding things like drinks, lotion, and sunglasses. By using a flower pot and saucer, you can also store necessary items inside. That way those items are ready for you when you need them, making it one less thing to think about.
DIY Poolside Cabana

Add a bit of luxury to the poolside by building your own cabana. Not only does it provide some nice shade but it also adds some pretty impressive decor to your outdoor space.