Have you been hunting for the perfect gift for an outdoorsman? I know it's not always so easy. Even when you know they enjoy hunting, it can still be hard picking the right gear from the endless amount of choices out there. If you're not real familiar with what goes into this sport, it can mean a lot of second guessing when choosing a gift. That is why I put together this ultimate gift giving guide just for hunters. My husband has been an avid hunter for over 40 years and stays up on the latest and greatest gear to purchase. Because of this, I know what ends up being a bulls eye purchase and what is just a misfire.
I have no doubt that by using my gift giving guide, you will find the perfect gift for the hunter on your list. Once you do, make sure to check out all of the creative Christmas wrapping ideas to complete your holiday shopping. Then, just sit back, relax, and enjoy a hot cocoa! There is no reason to let any stress interfere with this joyous season.
This post contains links to recommended gift ideas. If you make a purchase through one of the links, I will earn a small commission at no extra cost to you.
Hunting Gifts
I've separated this gift giving guide for hunters into price categories. This means that no matter what your budget, you can find a nice gift in your range.
Hunting Gifts Under 25 Bucks
There are always supplies like disposable hand warmers, windfloaters, or scent killer soaps and sprays that would be very useful and appreciated. Since they get used up, it is always nice to have these essentials on hand. However, if you want a gift that is a little more permanent, you can't beat the following list of affordable hunting gift ideas.
Darn Tough Morina Wool Boot Sock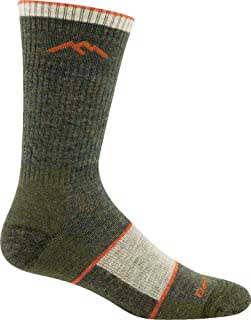 We love these socks! Not only are they warm and comfortable, buy the wicking pulls moisture away from the feet leaving socks dry and smelling fresh. As if that wasn't enough, these socks are also guaranteed for life. This means that if any wear, tear, or holes develop, the socks get replaced for free. No questions asked! Definitely a gift that keeps on giving!
Stanley Classic Stainless Steel Thermos


Here is an oldie but goodie. The classic Stanley thermos offers the best option for insulation and durability. Keep beverages hot or cold depending on the hunting season.
Illusion Systems Rattling Deer Antlers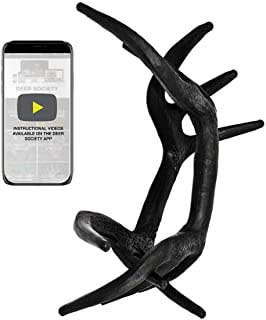 The best rattling antlers out there! To aid in the calling in of bucks, it is nice to have a good set of rattling deer antlers. This set is very realistic sounding and loud enough to carry. Bucks come running in!
Anker Portable Cell Phone Charger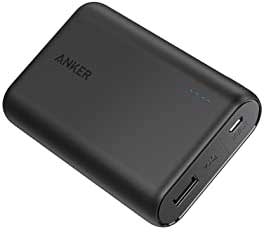 A portable cell phone charger is a must for any hunter or outdoorsman. My husband doesn't leave home without it. The last thing that you want is for your phone to run out of battery while you are deep in the woods. This gift idea is one that really anyone can use.
Hunting Gifts Under 50 Bucks
Black Diamond Storm 400 Headlamp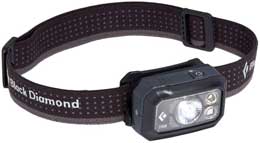 When you stay out hunting until it gets dark, you don't want to be left without a lighted way to get back to your vehicle. Headlamps are better to use than flashlights since you are able to keep your hands free for other equipment.
SITKA Men's Jetstream Windstopper Fleece Hunting Beanie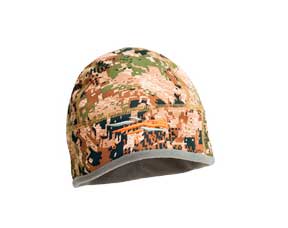 On a cold windy day, the Sitka hunting beanie will stop the wind while providing warmth and breathability.
Hunting Gifts Under 100 Bucks
Otis Elite Gun Cleaning Kit

Universal gun cleaning kit for all rifles, pistols, muzzle loaders, and shot guns.
Mossy Oak Hunting Field Dressing Kit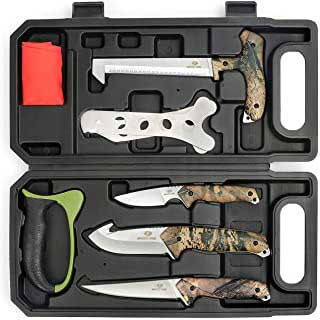 Everything needed for dressing game efficiently and with ease.
Smartwool Base Layer Crew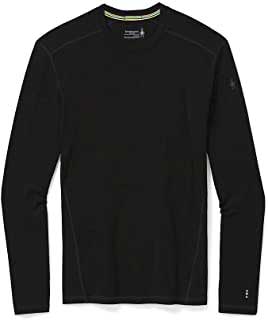 For warm moisture wicking comfort, Smartwool base layers have you covered. My husband talked me into trying this brand as well and I'll never go back to anything else. They are so warm and comfortable. I thought with being wool, they would be itchy but they're not at all.
Hunting Gifts Over 100 Bucks
Spypoint Link-Dark LTE 4G Cellular Trail Camera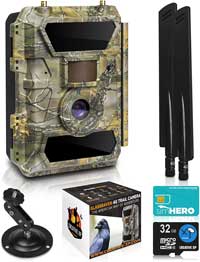 A cellular trail camera was a game changer for my husband. Instead of having to go out and check his cameras on a regular basis, the cellular camera sends pictures directly to his phone. This particular camera also has night vision for catching what's out there in the dark. For tracking game, this is the best way to go. Besides using a cellular camera for hunting, it is also great for home security.
Foxpro Shockwave Electronic Predator Caller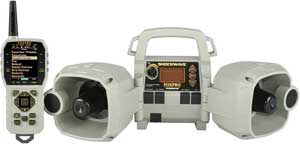 Mimics sound of moving prey by fading sound from left speaker to the right one. It has 100 loaded sounds with the capacity of 1000. Many features that make this caller stand out from the rest. A great luxury gift item.
Lone Wolf Climbing Sticks


These climbing sticks are quick, quiet, and easy to use. They weigh in at only 2 and a half pounds each but are able to hold up to 350 pounds. The pivoting V brackets make it easy to adjust to the contour of a tree.
STX Turboforce Meat Grinder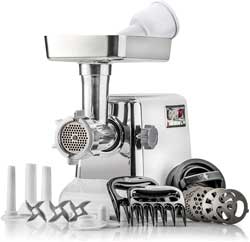 For the hunter that likes to process his own meat, an electric meat grinder is a must have. This heavy duty grinder will get the job done. However, if the gift recipient has access to a Kitchen Aid Stand Mixer, the meat grinder attachment works perfectly. That is what I use to grind venison.
PURCHASE STAND ALONE MEAT GRINDER
Upland Optics Perception Hunting Binoculars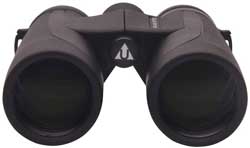 Durable, waterproof, and fog proof, these hunting binoculars are built for surviving the hunt. Includes a soft carry case, flip down lens protectors, lens cloth, and a neck strap.
Bushnell Laser Range Finder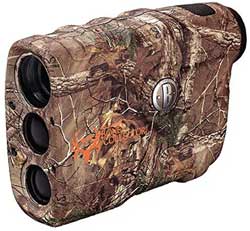 This easy to carry range finder is light weight and small enough to fit in a shirt pocket. It has crystal clear optics with a durable design that is a favorite among hunters.
ONX Hunting Maps Chip For Garmin GPS
My husband loves the ONX app for his phone. He can chart his hunting spots, terrain, and trails easily. It shows where the public land is and the boundaries for where it is private. You can also get the hunting maps chip for a Garmin GPS which includes a premium membership app for Iphone, Android, and Web.
PURCHASE ONX HUNTING MAPS CHIP
Hopefully this gift giving guide for hunters gives you enough good choices for hunting gifts. I only included those things that I know to be useful and yet a bit of a luxury.
If you are not ready to be done shopping, you will want to check out the following posts for more gift giving ideas.