You know what they say – one man's trash is another one's treasure! Boy is that true! Although I haven't actually gone digging through trash cans, I have found a lot of seemingly useless junk in other ways. In fact, I'll show you some of the treasures I found at flea markets that others may look at as simply trash. These trash to treasure craft ideas will have you thinking twice before throwing anything out.
The items used for these craft projects come from a variety of different sources. Some are pretty common household throw away items. However, others can be purchased at flea markets or garage sales for really cheap. Or, maybe you just want to look around your own house for items you are no longer using. Hopefully, you will be inspired by these trash to treasure craft ideas and come up with a few of your own.
Old Wheel Photo Display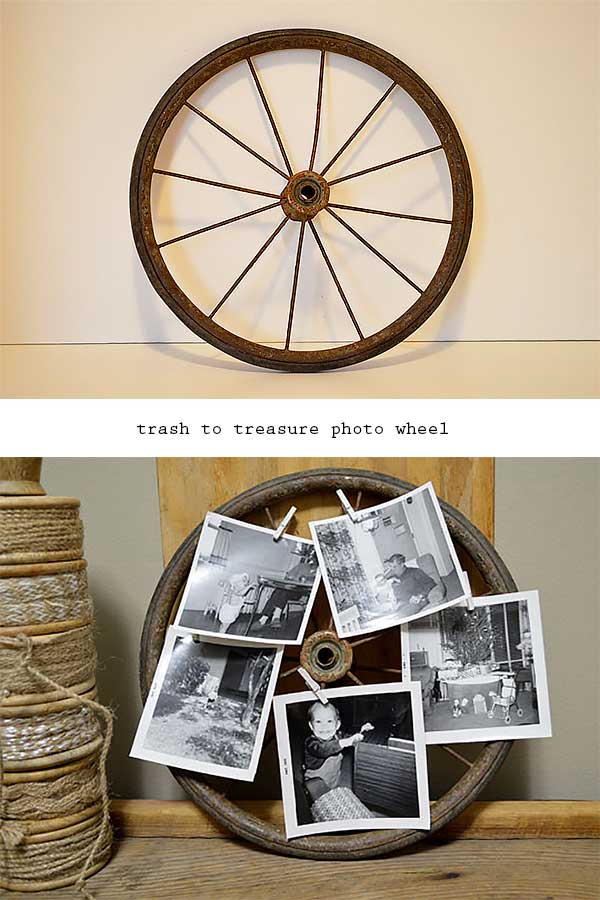 Some may just see an old rusty wheel. While others see it as an opportunity for creating a treasure. It easily becomes a fun way to display photos just by clipping the pictures to the spokes with mini clothespins.
Rusty Muffin Pan Candle Holder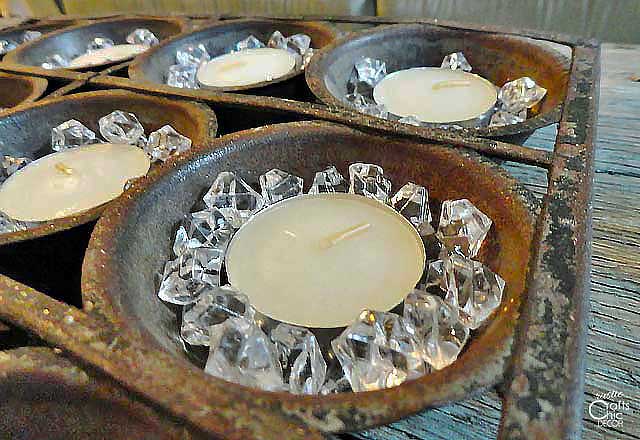 I remember when I purchased this old muffin tin. While visiting my parents in Florida, we went to a flea market together. After spotting this muffin tin for a dollar, I promptly went to purchase it. This left my parents scratching their heads. They couldn't figure out why on earth I would want such a thing. I wondered why on earth they didn't see it as a stylish coffee table decor piece!
For me, it was the perfect way to display little tea light candles in a rustic chic way.
Trashy Drawer Craft Table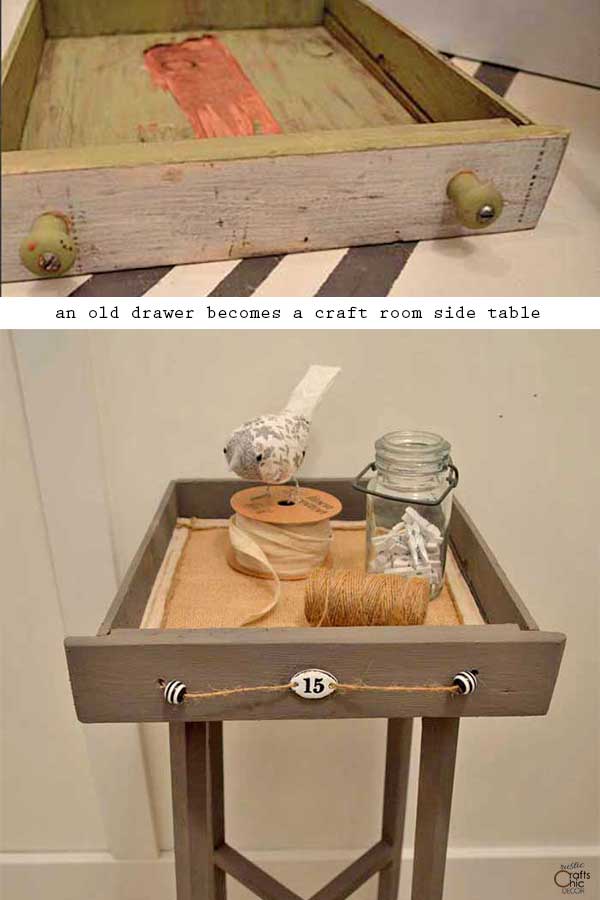 Whenever I see an old drawer, I feel a need to grab it. There are so many cool things to do with drawers. It took me a little while to come up with a use for this one. However, once I did I was so happy with the result. I use it all the time now in my craft room for an extra storage/work space.
Old Crate + Rusty Sign = Flower Box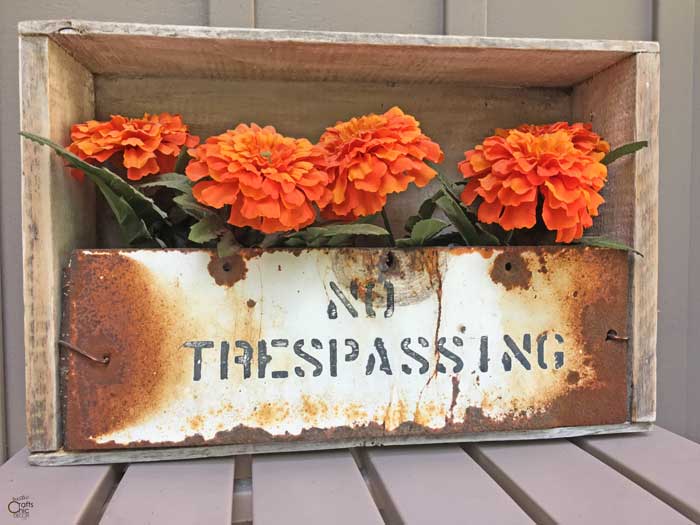 This old crate was in pretty rough shape when I got it. However, when I cleaned it up and added an old sign, it made a nice little holder for flowers. Sometimes it works out best to combine a couple of trash items to create something unique.
Pressure Canner Rack Wall Hanging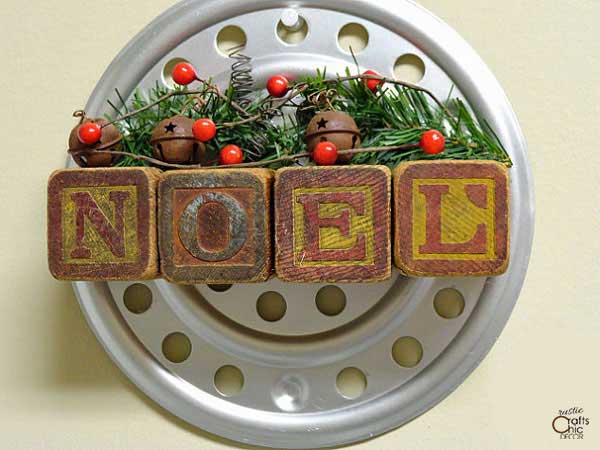 This pressure canner rack had been separated from the actual pressure canner so had no more use on it's own. Or, maybe it did! By gluing some festive items to it, it ended up as a kind of quirky Christmas wall hanging. Something like this can take the place of a small wreath on a door or cabinet.
Bottle Cap Magnets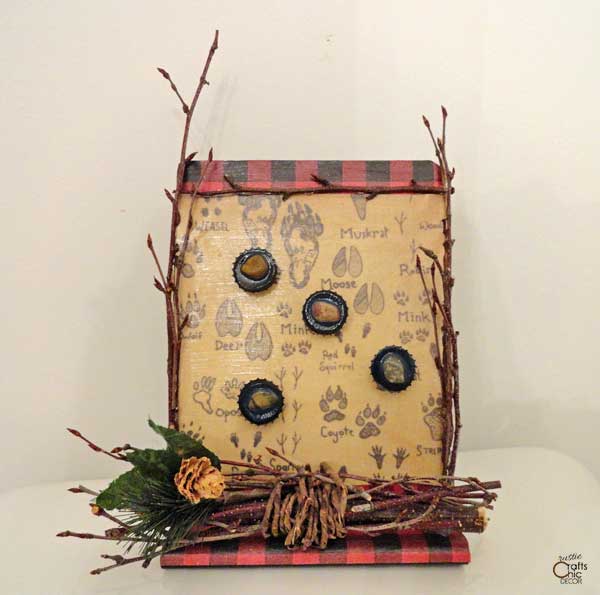 This project was actually the product of two throw away items. The magnets are made from bottle caps. That is an obvious trash item. However, the magnet board could have been a trash item as well. It was a plain jane metal stand. No one in our family had a use for it anymore. That is until I decided to give it a rustic makeover!
6 Pack Container Storage Caddy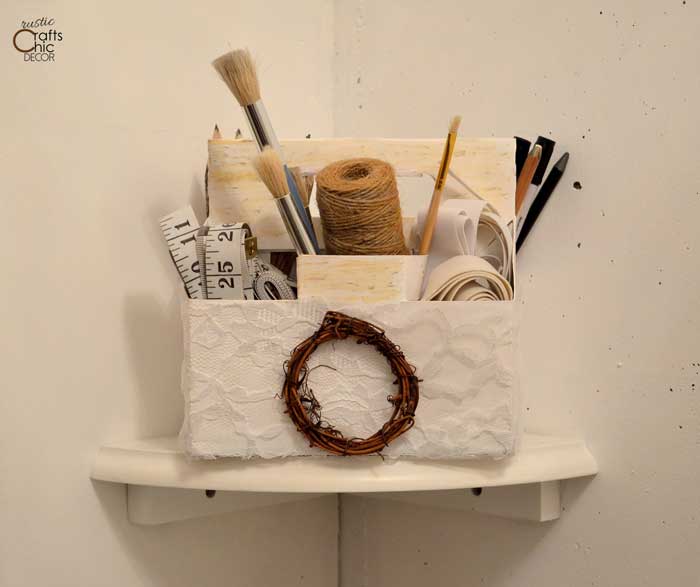 Probably most everyone has thrown away a six pack beverage container at some point. But, instead of throwing them out they can be turned into decorative storage containers for around the house.
Cereal Box Magazine Holder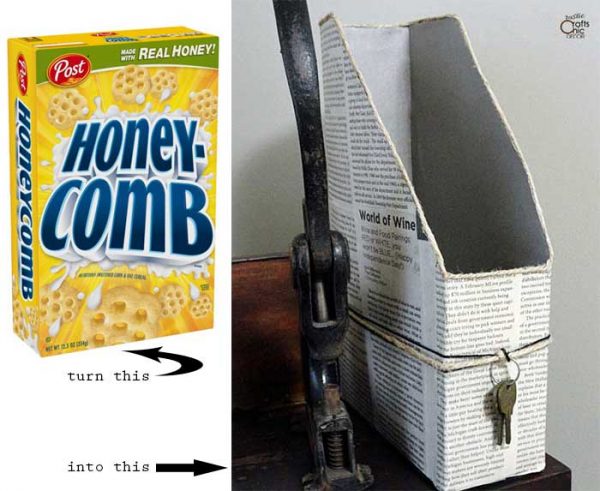 Another common trash item is a cereal box. I had a lot of fun making a decorative magazine holder for my office with one. The cereal boxes are already quite sturdy but when you add paper and paint, it just becomes even more durable.