If you are into canning, chances are that you have a few old lids lying around. Since you can't reuse them for future canning, you may have found yourself saving them to cover mason jars for other purposes like jar gifts. They work out perfectly for homemade granola or cookie mix gifts. In fact, there are all kinds of mason jar crafts that include the use of the lids. However, if you find yourself with more canning lids than jars, there are also ways to reuse just the lids.
Canning Lid Photo Magnets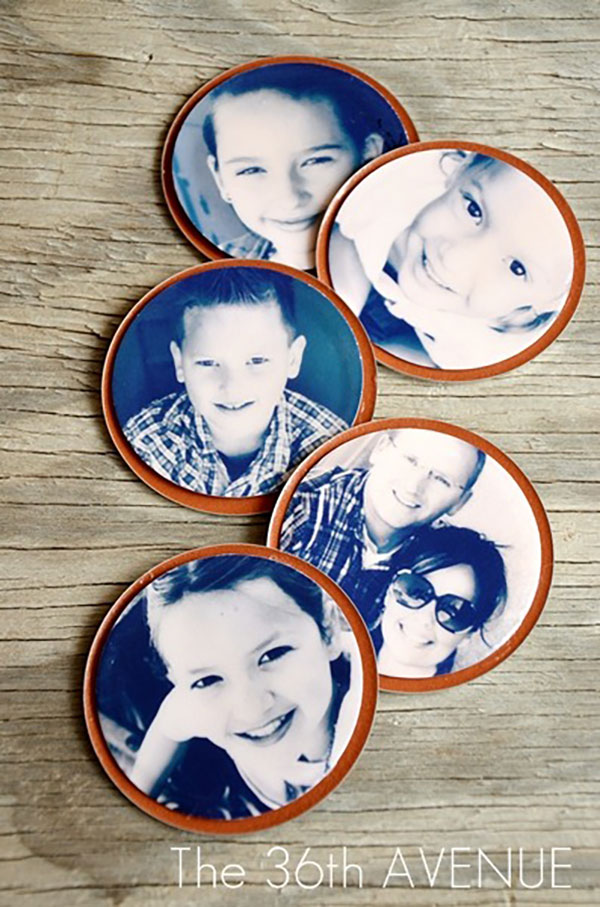 Here is a cute idea to use the canning lids as a backer for a photo magnet. This is definitely my kind of magnet to use on the refrigerator! I love how the photo circles are smaller than the rims to give a nice border.
Another thought is to make several and then form the photos into a circle to make a photo wreath for the wall. Just glue a strand of twine to the back for easy hanging. And, if you have lots of lids and lots of photos, glue a hook to the back of individual photo frames and use as Christmas ornaments. These would make a perfect gift for grandparents!
DIY Mason Jar Lid Candles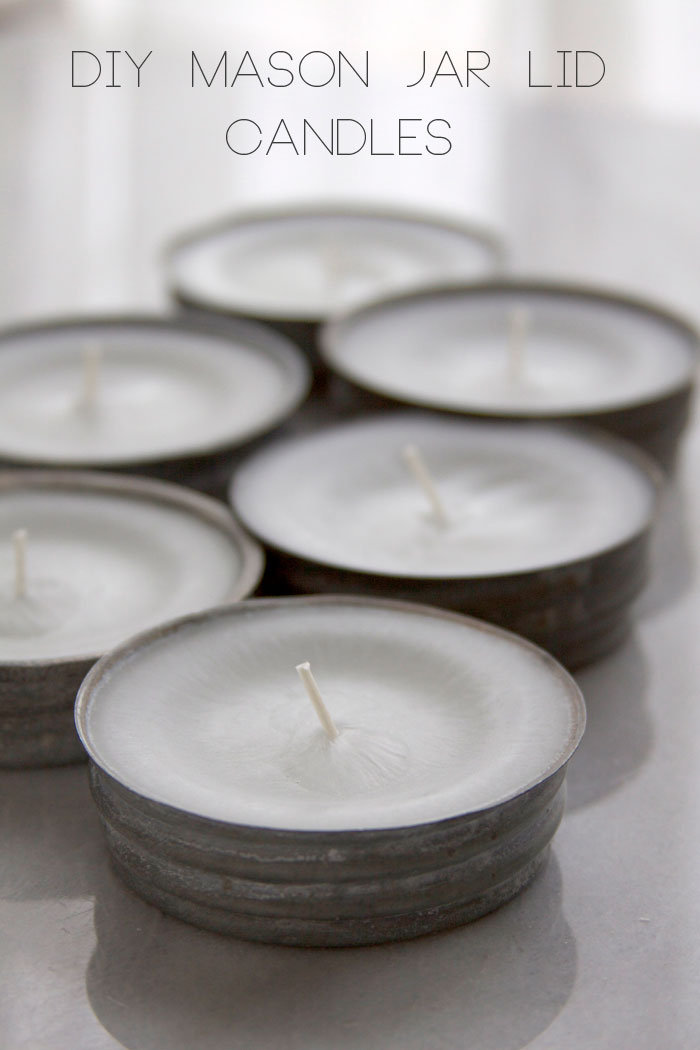 Aren't these little candles so cute! A full canning lid makes the perfect container for homemade candles. I've also seen lids like this used as mini tart pans. How fun is that?
Mason Jar Rim Wreath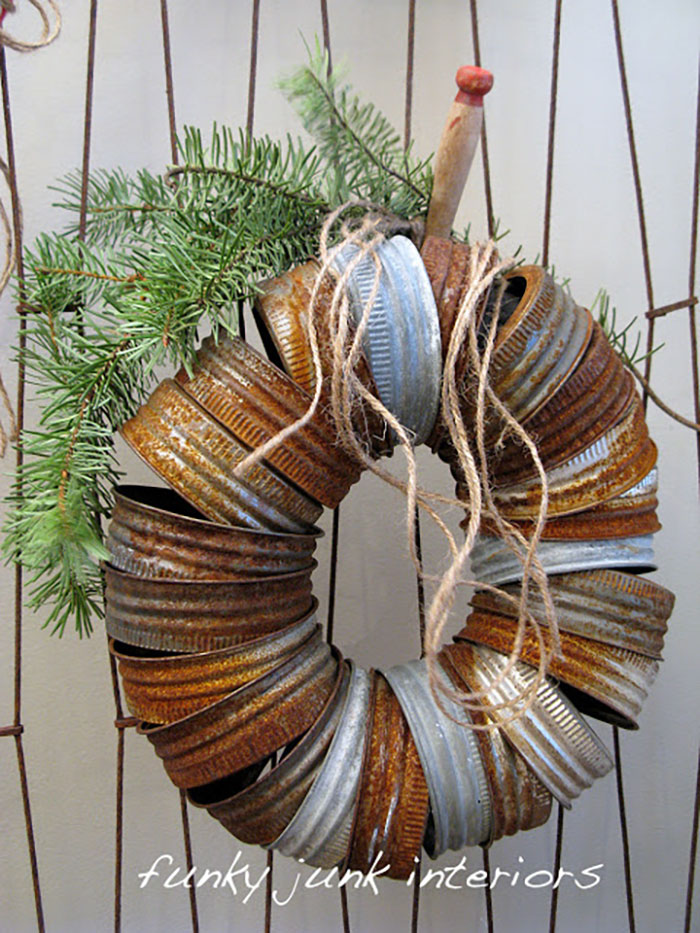 You may have not thought about stringing lids together to make a rustic wreath. I love this idea especially for old and rusty lids. If you only have newer lids, you could leave them plain for an industrial look Or, spray paint them a color to go with your decor. You could even make a multi color wreath by using a few different colors of paint.
Craft A Pumpkin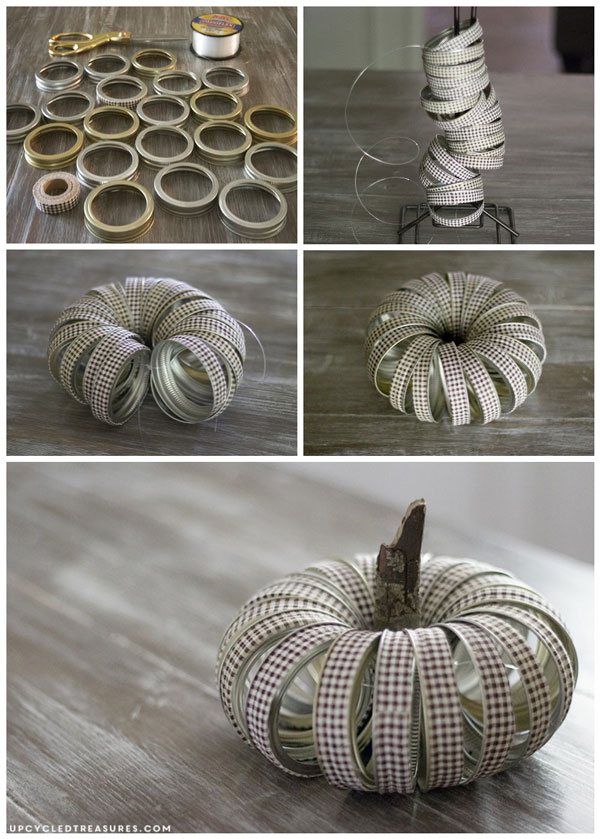 Similar to the wreath idea, these lids are strung together in the same way and made into a circle. By just laying the circle flat and inserting a branch stem, you get a decorative pumpkin for the Fall season.
Make An Easy Suncatcher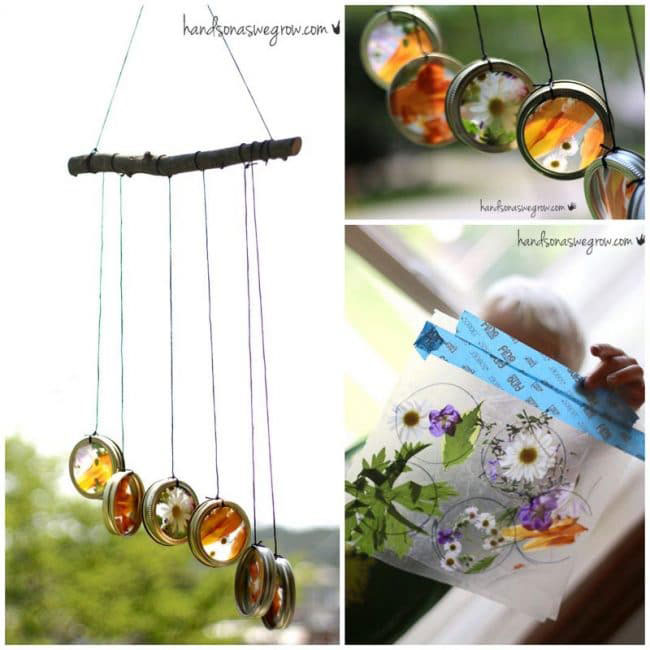 Get your kids involved with a project and let them make some pretty suncatchers. By using pressed flowers for the inside, you get a fresh and pretty look for Spring and Summer.
Useful Lid Coasters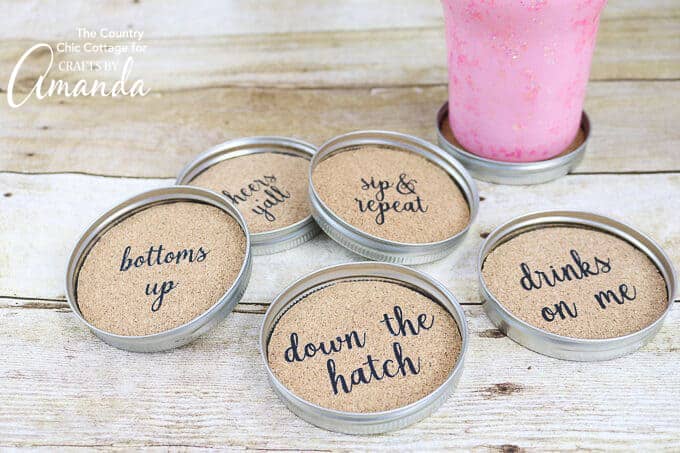 You can also never have enough coasters. Canning lids are the perfect size to hold your cups.
Create A Holiday Garland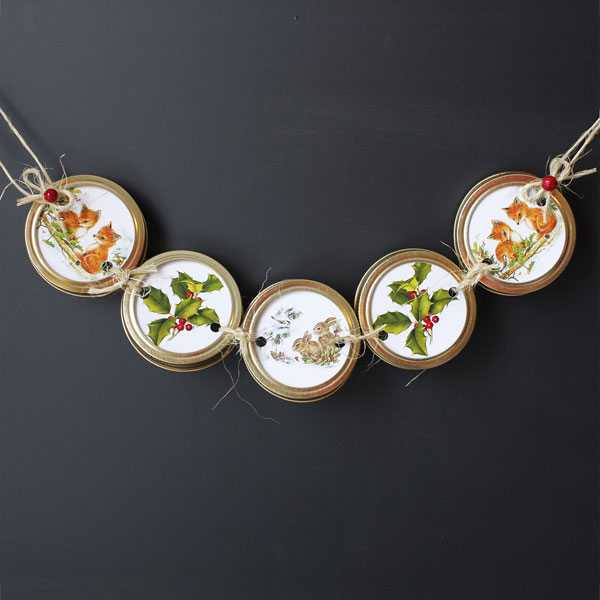 Glue decorative paper or graphics to the lids to create festive garlands for the different holidays.
Create Plant Markers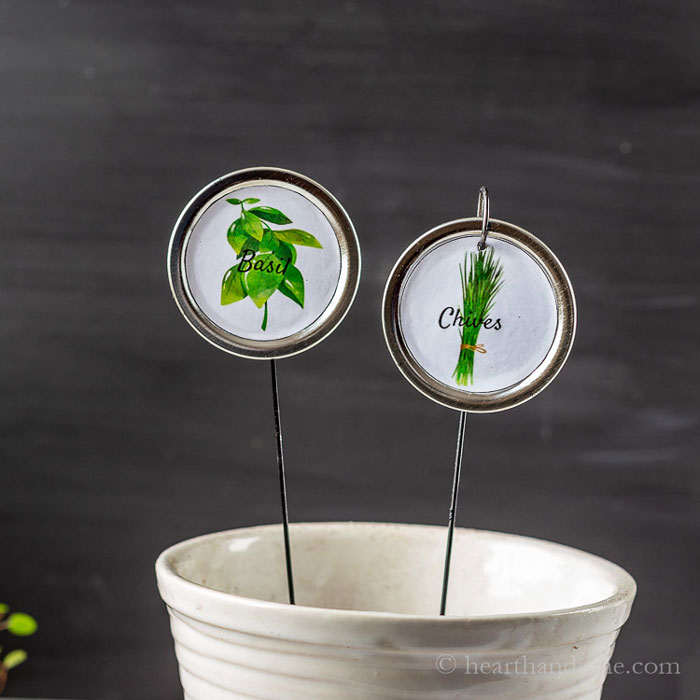 Lid inserts can also be used to make plant markers. This is both a decorative and useful way to use up your old canning lids. I especially like these plant markers for use in an indoor herb garden.
More Mason Jar And Lid Ideas
There are plenty more ideas for mason jar crafts that include some with both the jar and the lid.