Isn't it funny how a simple mason jar can bring so much charm to your home decor? I'm sure our grandmas would be quite surprised by the jars used for anything but canning! With each new season or holiday, there seems to be a whole new flood of ideas for using mason jars for home decor. Today, I am focusing on Fall mason jar crafts. Whether for the whole season, Halloween, or Thanksgiving, there are plenty of ways to dress up the jars. Each way is just perfect for the occasion.
When it comes to Fall decorating, you may think of pumpkins, pinecones, acorns, leaves or wheat. Many of these crafts incorporate those things. But, just because a lot of nature items are used in the projects doesn't mean they can't look elegant or chic. You'll be surprised at how high end these Fall mason jar crafts look. In fact, you would actually expect to see a lot of these for sale in popular home decor stores.
I picked my favorite Fall craft projects to be included in this collection of mason jar crafts. One thing that I should throw out there is that it's also very popular to use mason jars as soap dispensers. Some of the designs featured below could easily be incorporated into a dispenser. Just more food for thought to get your creativity going!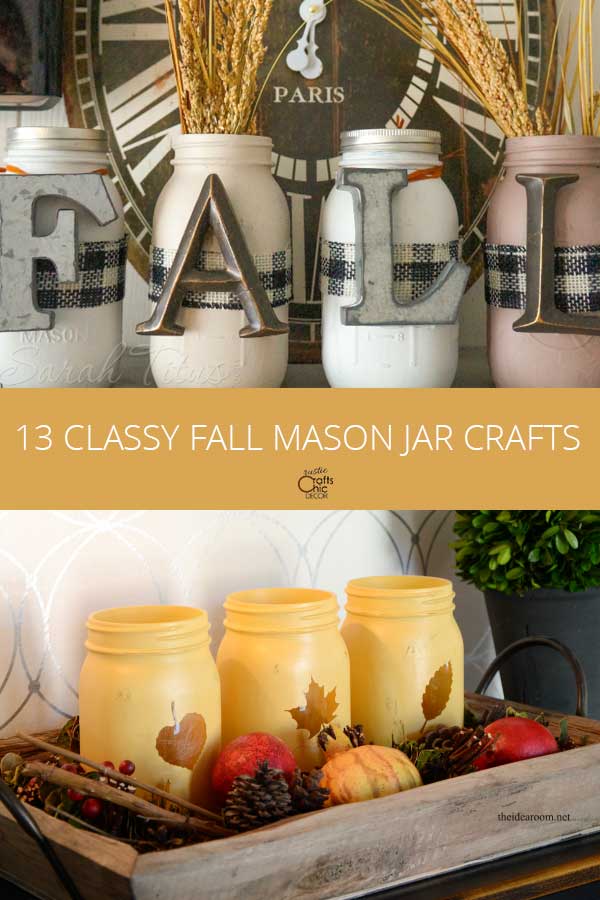 This post contains recommended product links. If you make a purchase through one of the links, I will earn a small commission at no cost to you.
Fall Mason Jar Crafts For The Whole Season
Most of these craft projects are suitable for the entire Fall season and beyond. They really can be used at any time that you want to add a little warm rustic decor to your space.
Hanging Mason Jar Candle Holders For Fall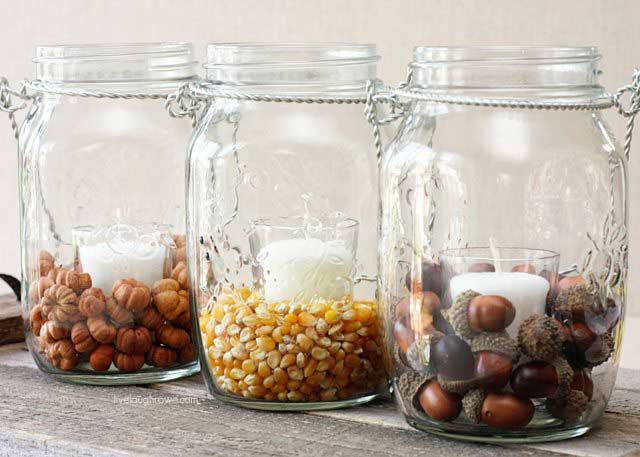 These hanging mason jar candle holders look so elegant and simple. Usually the best decor are those things that are minimal and chic. Just fill a mason jar about a third full of something with a warm Fall color. Then insert a candle and hang from a wire. Other ideas for fillers are mini pinecones, candy corn, nuts, or beans.
Fall Mason Jar Display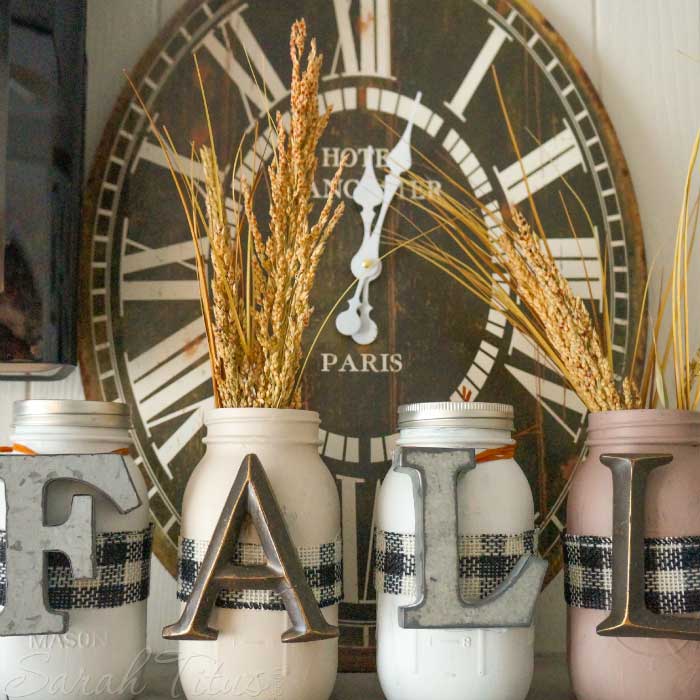 What really stands out on this mason jar display are the large industrial letters. The unique look is festive as well as stylish. It makes such a perfect display for a fireplace mantel or a shelf.
Corn Husk Wrapped Mason Jar Vase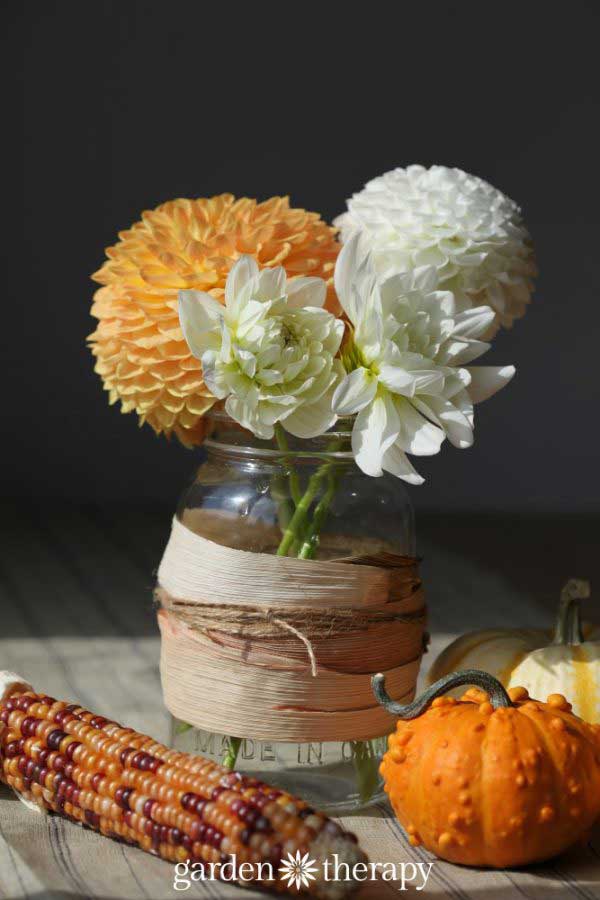 Would you have considered a simple corn husk in your Fall decor? With it simply wrapped around the jar, the look is so rustic chic. The fact that it is so neutral means you can set this out at any time of the year.
Simple Fall Centerpiece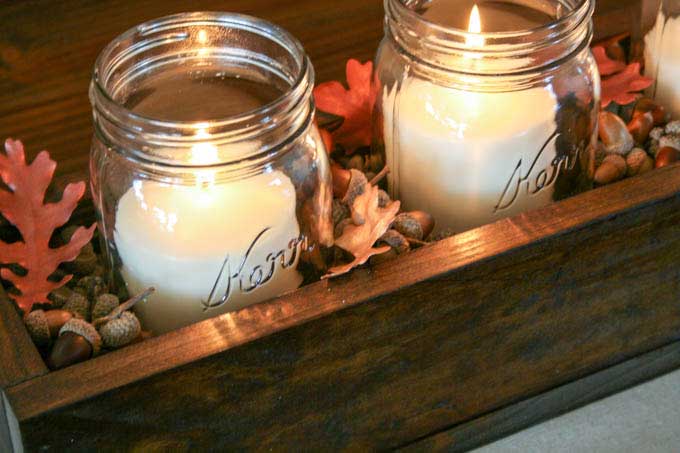 Another easy idea is to just use mason jars as candle holders set inside a wooden box. When the box is filled with colorful leaves and acorns, the look is totally for the Fall. Then, when it is time to switch out the decor for Christmas just take out the leaves and add in some holly!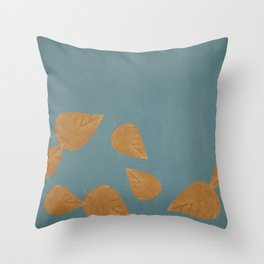 Fall Leaf Mason Jar Candle Holder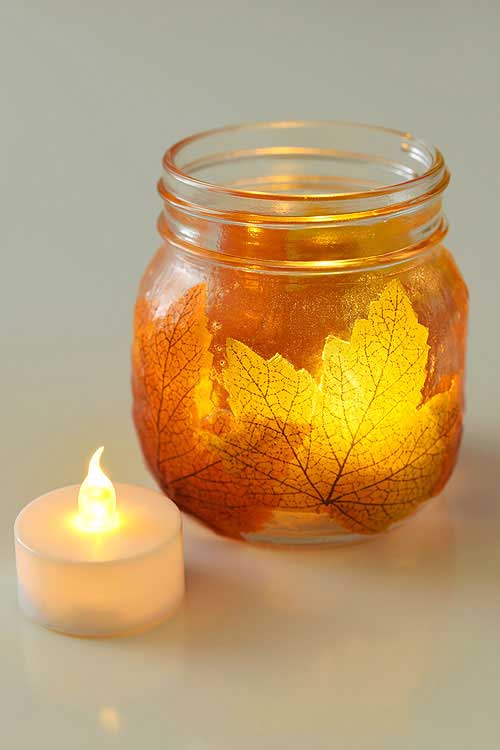 To dress up a mason jar for Fall, you can decoupage leaves to the outside. Use either leaves from outside or purchase some colorful silk leaves. When a candle is lit, you get such a warm glow.
Pinecone Rustic Lanterns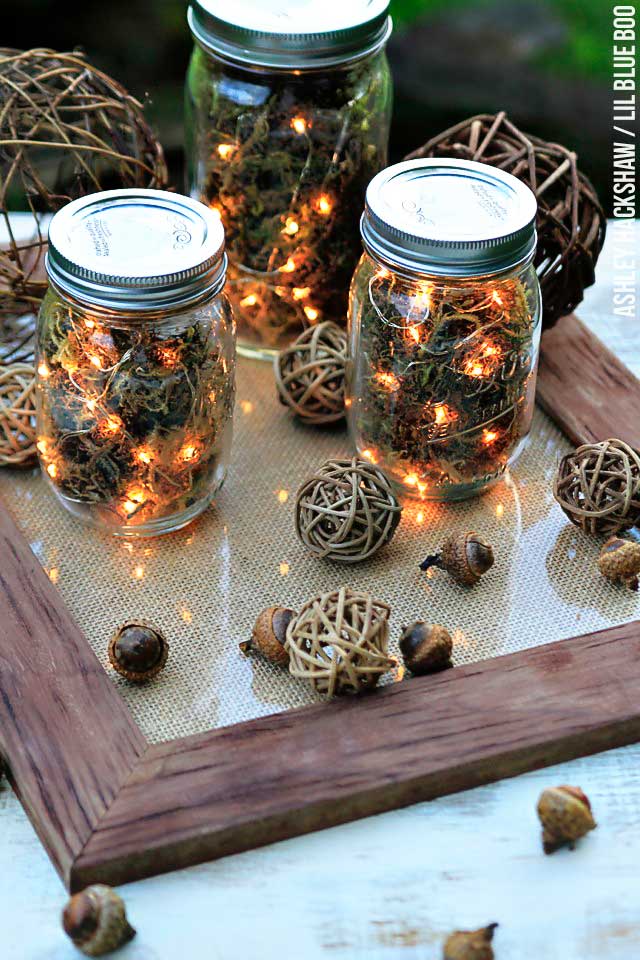 Did you ever notice that lights add elegance to anything? I love how you can get a mini strand of lights that is battery operated. It opens up so many sparkly ideas!
Fall Buffalo Check Mason Jar Vase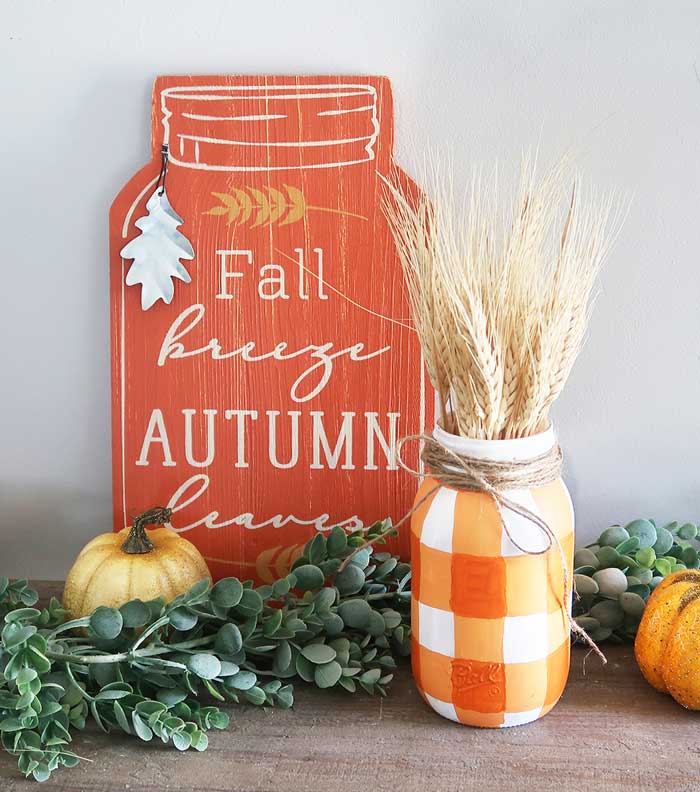 If you are into farmhouse decor, or even if you're not, you may be a big fan of buffalo plaid. I painted this pattern on a wood log candle holder before and love it. The orange color makes this jar all the more perfect for a Fall display.
Painted Fall Leaf Cutout Jars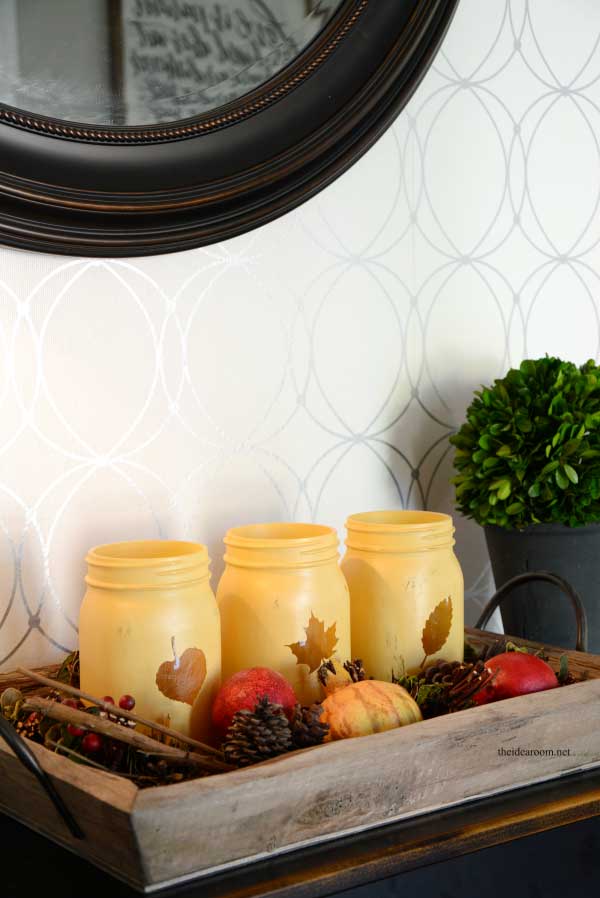 You could simply paint a mason jar in a warm Fall color. Or…..you could add a little something special by leaving a leaf cut out. Add a candle or a filler that can be seen through the cut out. These would be pretty setting out on their own. However, they look fabulous in the wooden tray with added Fall goodness.
Halloween Fall Mason Jar Crafts
Halloween calls for some very specialized decor. You may want to put your projects out on display a week or so before the holiday to get the enjoyment for more than just one day.
DIY Candy Corn Mason Jars

Whether you like candy corn or not, these festive jars are irresistible to set out. The tantalizing color is enough to make you grab one of the tasty treats inside.
Halloween Treat Mason Jars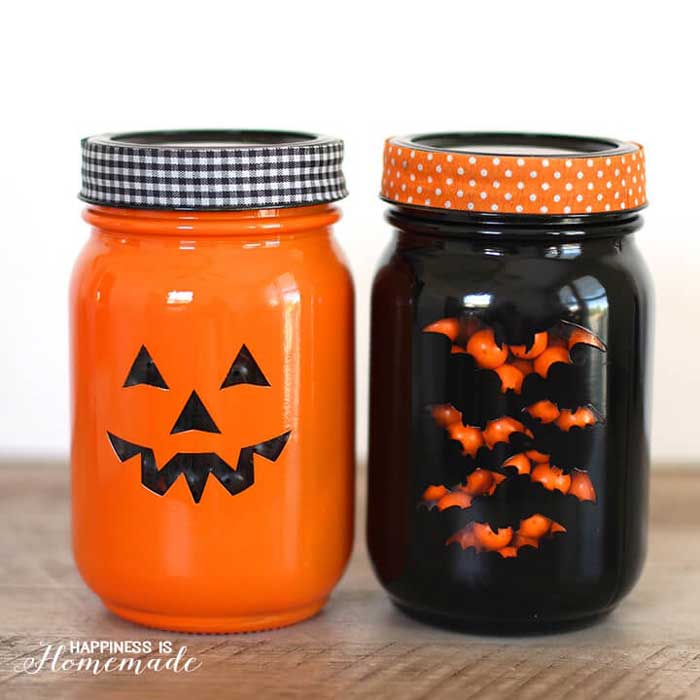 Speaking of treat holders, these jars are super festive as well. With the cutouts, you get a little glimpse of what's inside.
Google Eye Mason Jar Vases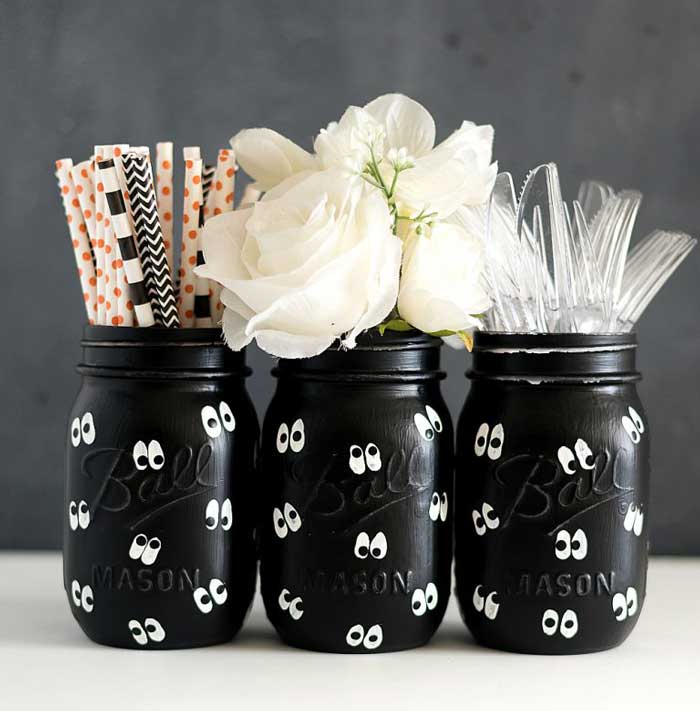 Black and white is elegant to decorate with for any party. But, when you combine that with some googly eyes, it's the perfect combination for your Halloween party.
Mason Jar Crafts For Thanksgiving
Give Thanks Mason Jar Craft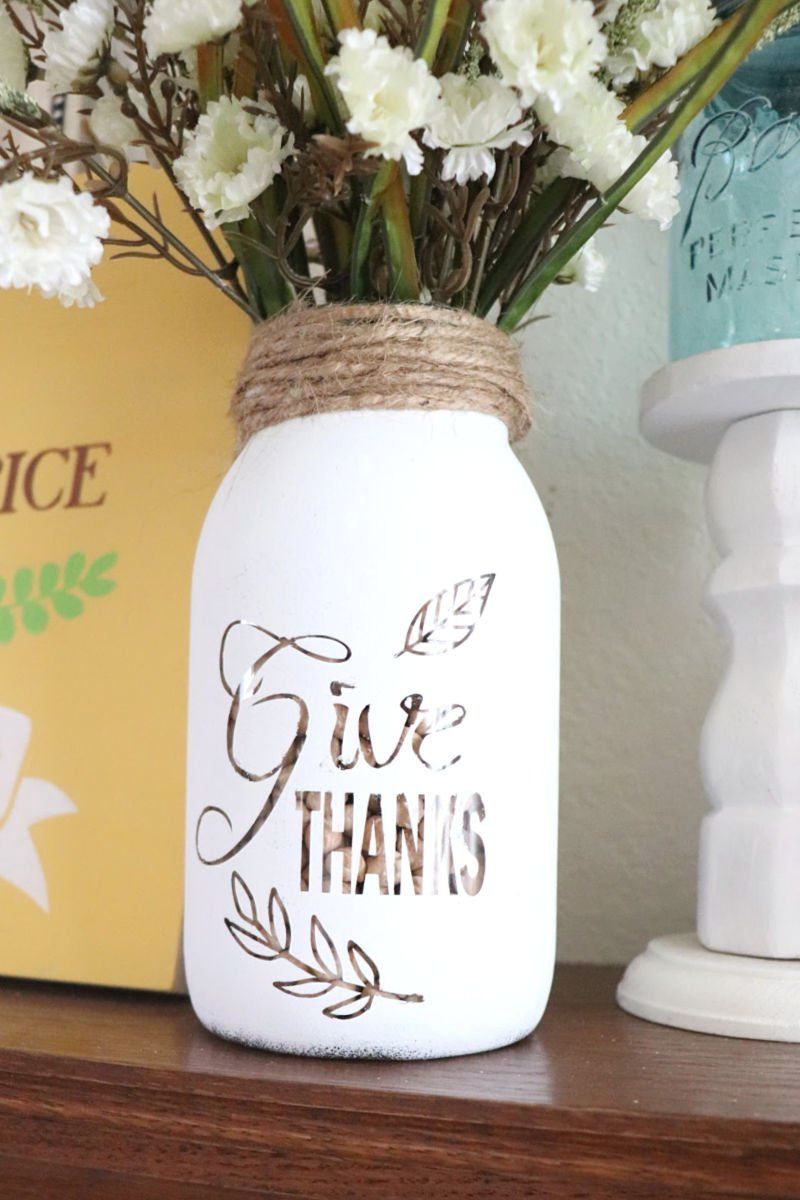 On Thanksgiving, I typically decorate with seasonal Fall decorations. However, you can also give a Thanksgiving reminder by including a thoughtful message to a painted mason jar.
Thanksgiving Mason Jar Gift Idea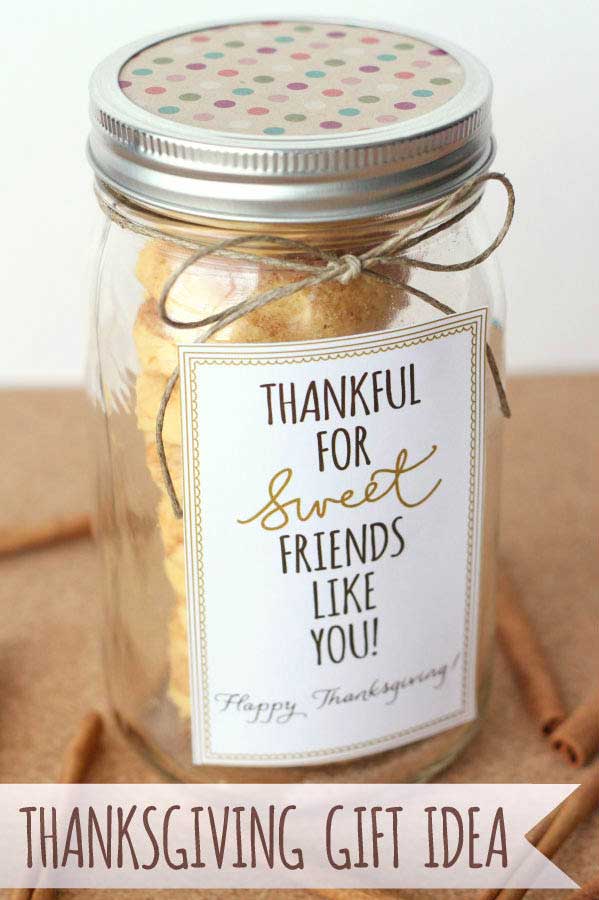 It's always nice to give on Thanksgiving to the people that you are thankful for. Here is a mason jar gift idea that will be well received.
Finally, make sure to check out my DIY acorns made from marbles! These could be a great addition to the inside of a mason jar.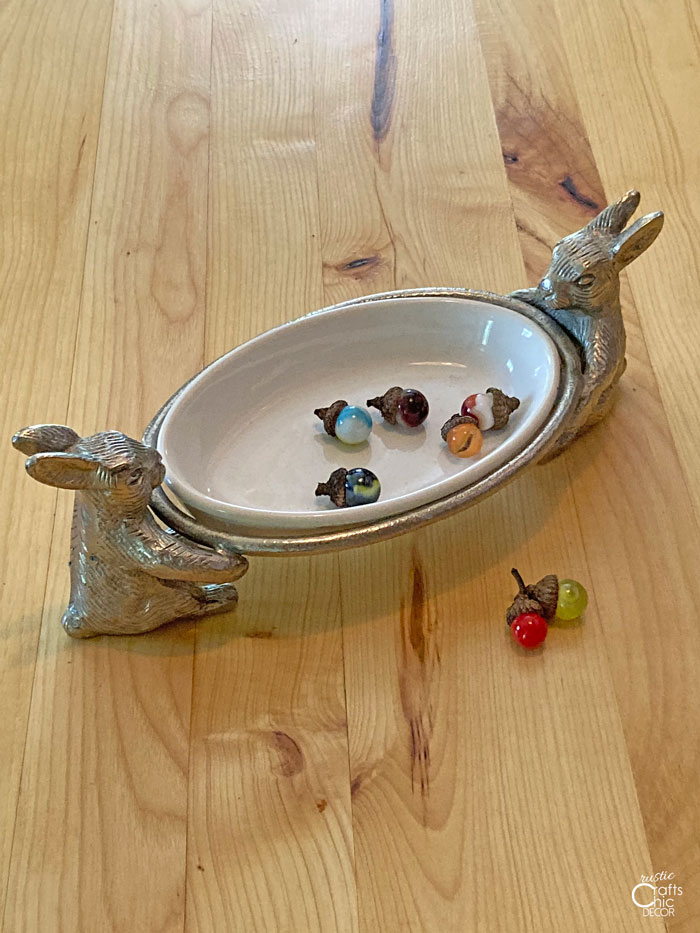 The marble acorns are easy to make and add a little glamour to your Fall mason jar. Just add some of these marble acorns to the bottom of a mason jar and then insert a glass candle holder and tea light.
If you make any of these Fall mason jar crafts, I would love to hear from you. Or, if you have any other ideas to share, I'd love that too.
Continue your Fall decorating with some of these other creative ideas.