Everyone likes a cozy home decorated with favorite treasures.  However, it can get expensive to continually buy home decor items to fill your space.  Instead, you may want to consider making some of your own accessories to outfit a room.   Not only could you save some money but you also have the potential of creating something truly unique.
Sometimes all it takes is re-purposing a common, or not so common, item into another use.  That is what I did with these taper candle stick holders.  I used salvaged industrial coils and simply cleaned them and finished them off with a glossy varnish.  The candlesticks fit perfectly into the top of the coils.
Of course, not all craft ideas for home decor are so simple!  Some actually require more than two items…like maybe three or four.  Most of the craft ideas that I have found are very easy and offer a big bang for the buck.
Here are some of the best that I found.  Just click on the photo for the craft tutorial.

I just love this photo frame that was crafted from a pair of skis.  What a perfect way to frame those favorite winter pictures!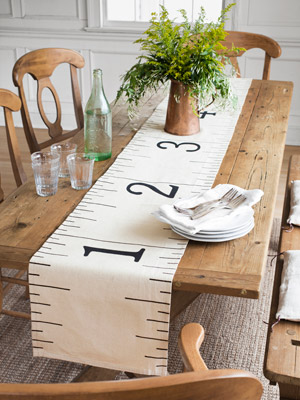 How fun is this ruler table runner?  It is made from an inexpensive drop cloth.  A ruler and stencils makes it easy to paint on the lines and numbers.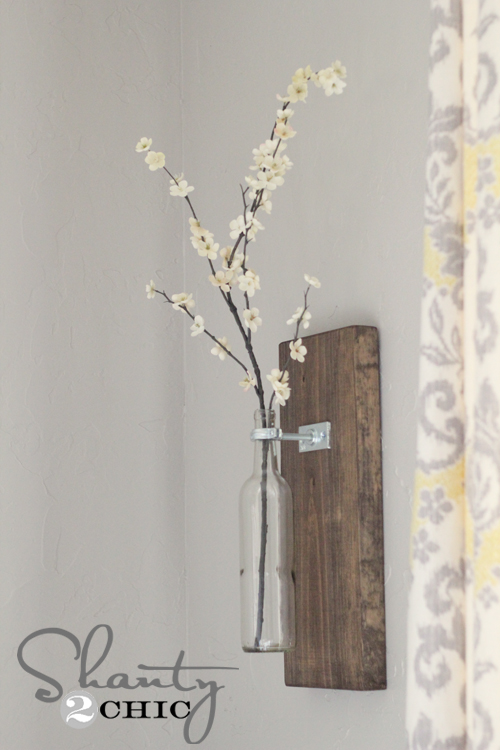 I love this wine bottle wall vase idea not only because it looks amazing but it also another one of those re-purposing crafts.  Any time you can turn trash into treasure is a good time in my book.
You may remember how I re-purposed a wine bottle into a birch bark vase: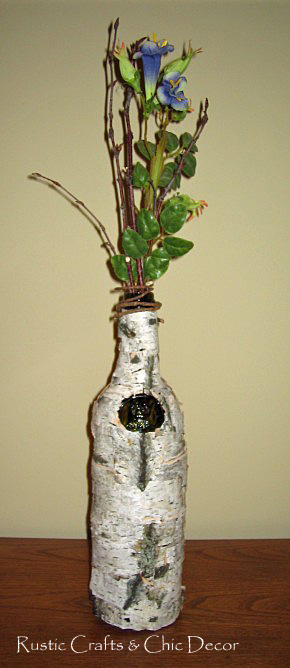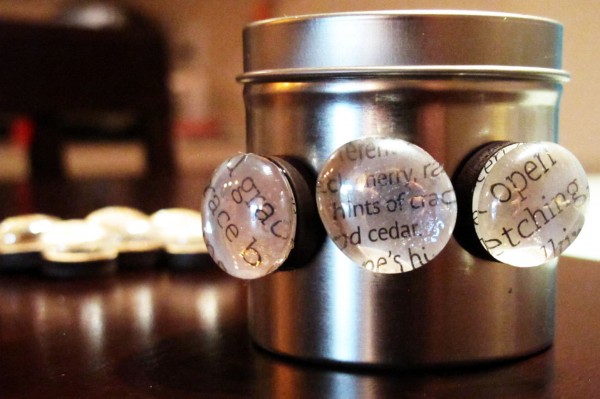 If you like to decorate your refrigerator with magnets, then you will like this easy magnet craft using decorative glass gems.  This is a similar technique to those dresser knobs that I made a while back: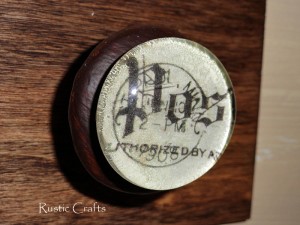 Happy Crafting!