No matter what style of kitchen you have, when you add an antique accessory you instantly get some added character.  Usually, the more worn an item is, the better!  Decorating with antiques is an easy way to achieve warmth and nostalgia.
If you have been the recipient of some family heirlooms, displaying them as part of your decor is a great way to preserve memories and keep those items out of boxes!  Just clean them up and start grouping them in common themes.  They will look better than you think!
I have displayed quite a few in my own kitchen which you can see in my post, Vintage Kitchen Decor Ideas.
I am going to show you several different styles of kitchens that have used antiques in their decor to give you an idea of how they work in a variety of designs.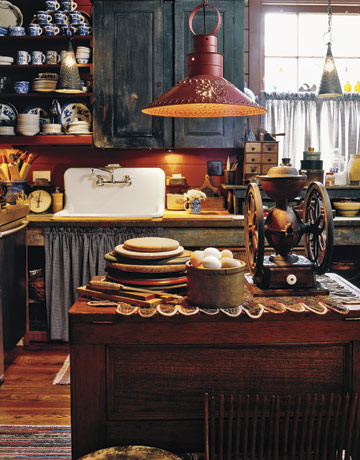 This first kitchen is one you might expect to see lots of antiques in.  A very rustic country kitchen pretty much demands some antique decor!  However, antiques work in other styles as well…………..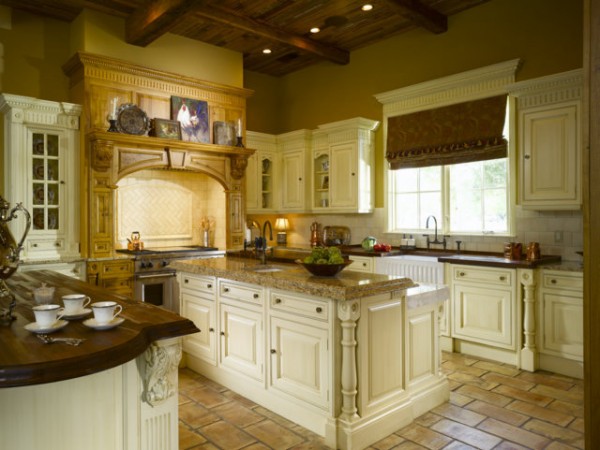 You have to look a little closer to see the antiques in this kitchen.  The plates and paintings above the oven are antiques as well as some counter items.  Just a few groupings to add to the somewhat rustic character of this kitchen.  The accessories really enhance the distressed cabinet style and wooden ceiling.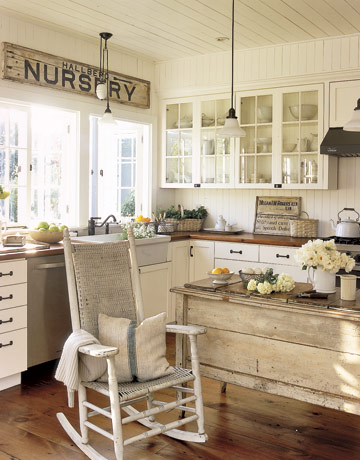 A shabby chic style kitchen blends lots of old and new decor accessories.  Antiques, especially in white, look great in this style.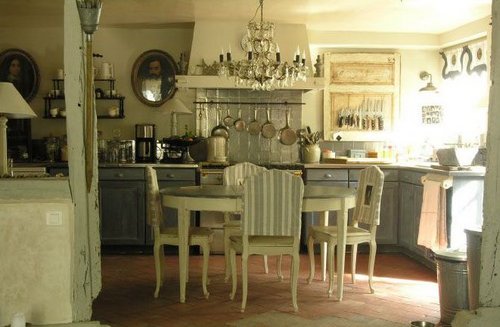 French style antiques are very elegant and add so much warmth and style.  They are comfortably formal.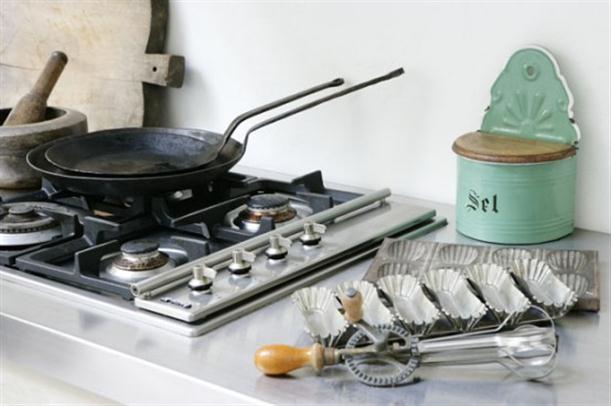 Even this sleek modern work space gets a softer look with the surrounding antique accessories!  It just goes to show that antiques will fit it with any decor style.
If you are looking for some antiques to decorate your kitchen, I do offer quite a few in my store, The Rustic Attic.
Here is just a small sampling of some of my favorites:
Happy Decorating!