Now is the time to start thinking about how and what you are going to send out for a special Christmas greeting.  If you make your own Christmas cards, it will definitely add a personal and thoughtful touch.  The key is to start early with your creating so that you don't get too flustered with everything else going on –like shopping or parties.
I like to make photo Christmas cards using Adobe Photoshop software.  Our family changes a great deal each year and it's a nice way to update those people who we don't see regularly.
Since we normally have all of the family together on Thanksgiving, this is when we like to take a new family picture.  Ideally, we would have an actual person on hand to take the picture, however, this year we didn't.  Instead we just used the timer on my camera which also made for a lot of laughing – not a bad thing for happy pictures!
Here are some that we ended up with: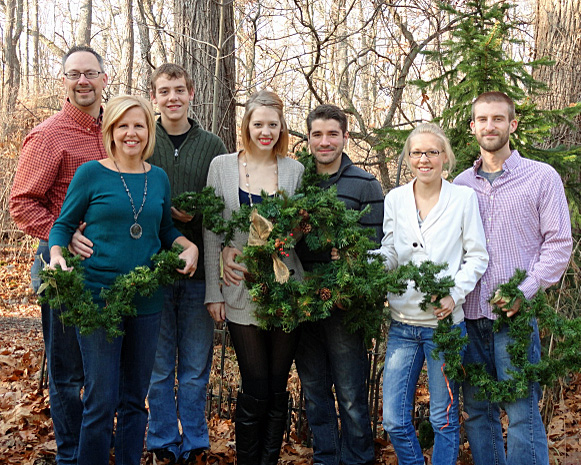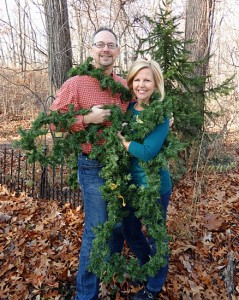 We got all wrapped up in the garland!  Luckily, it was a beautiful day on Thanksgiving and we could take pictures outside without wearing coats.
I am using the big family picture for our Christmas card this year and did some editing in Photoshop with it.  I love the software for the ability to add backgrounds, text and graphics.  It makes creating a card so easy!
This may be our card for 2012 (if I don't keep playing with it):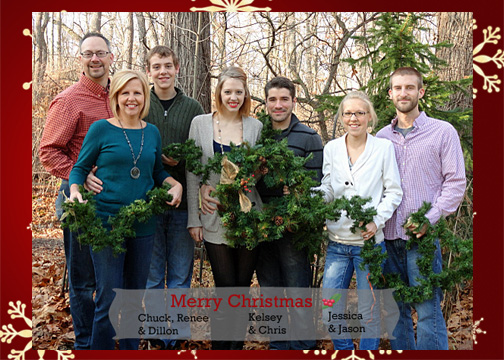 Here are some more ideas for creative ways to make your own Christmas cards.  Just click on the photos for more detailed information on how to create each one.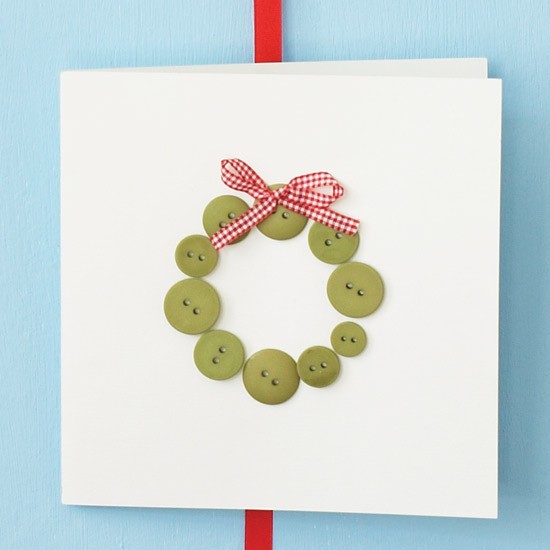 Make a warm and simple card using just buttons and ribbon.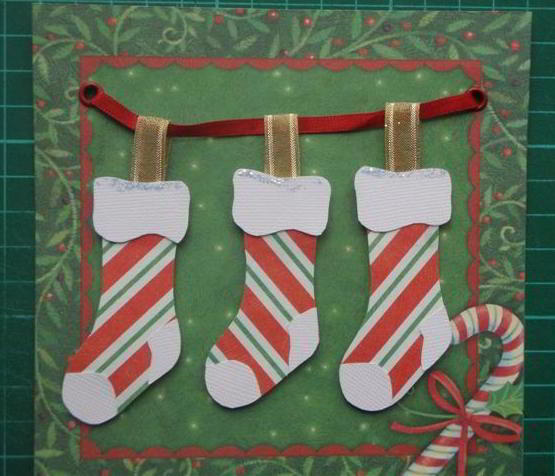 I love this creative idea for making stockings hung from ribbon.  It might be fun to even personalize the stockings with the names of the recipients of the card.  I just wouldn't recommend sending it out to a family of eight!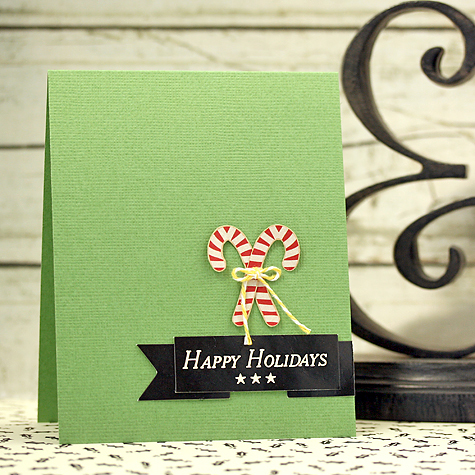 Simple designs really are my favorite!  I like how the image and message really stand out with a plain background.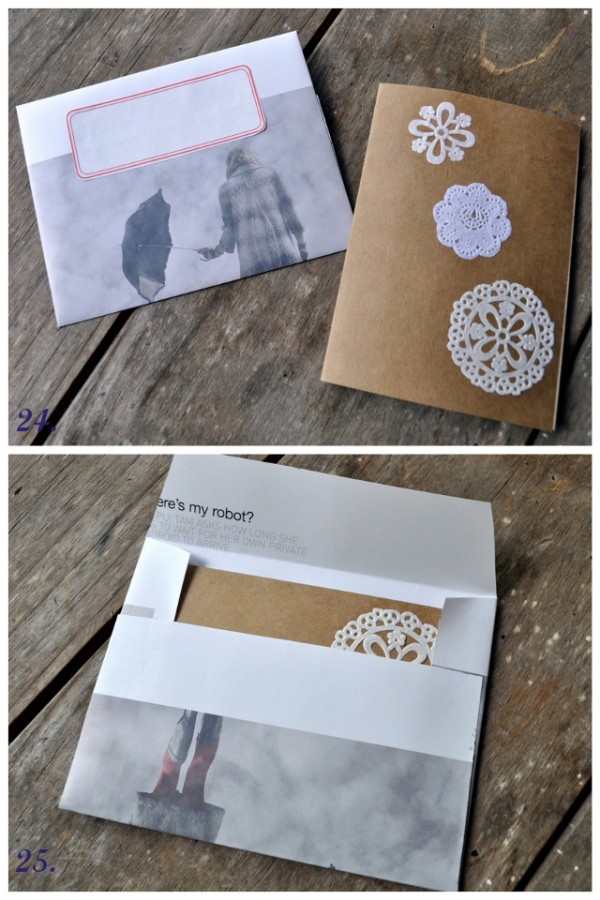 Since I love to recycle and I also love unique ideas, I was thrilled to find this tutorial for making envelopes out of magazine pages and cards from kraft paper and paper doilies.  Even the labels were printed off the computer, cut out and glued on.  You will definitely want to check this one out!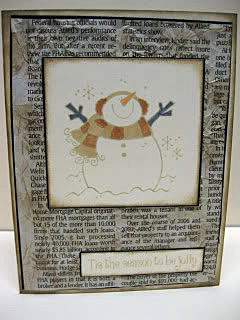 Here is another unique idea using distressed newspaper as the base for the card.  This is such a fun shabby chic look!
What do you normally do for Christmas cards?  Do you purchase a boxed set or create your own?
Happy Crafting!