Collecting pine cones can be a fun pass time especially if you end up using them for craft projects.  Pine cone crafts are quite popular in rustic decor and there is a wide variety of unique projects to choose from.
I even made Thanksgiving place card holders using pine cones for a natural rustic table.
Fall is a great time to collect some pine cones that have recently fallen from trees but they do fall, less abundantly, throughout the year so you are not limited to just the Fall.  After I have collected a bunch, I like to scrub off any dirt and bake them on a foil lined cookie sheet at 200 degrees for about a half hour all the way up to two hours, depending on the dampness of the cones.  This gets rid of any sap.
With your prepared pine cones, you are now ready for one of these fun craft projects.
Pine Cone Crafts:
A recap from this site: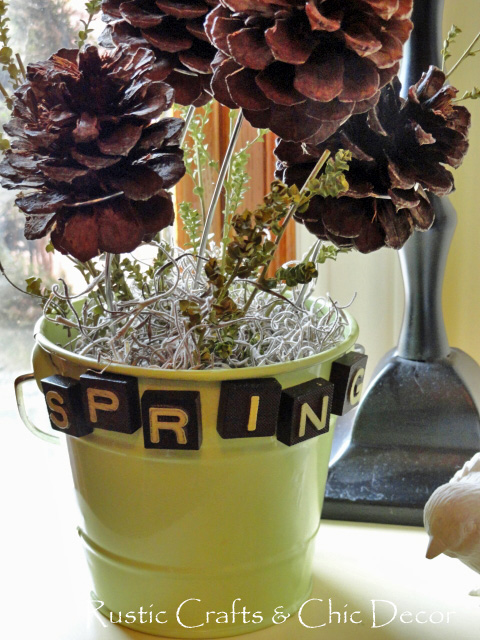 A different type of "flower" for a planter in this Spring pine cone planter craft.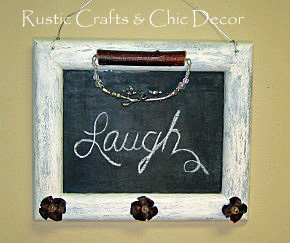 I embellished this shabby chalkboard with pine cone flowers made from the petals of a pine cone.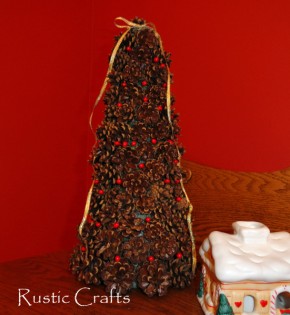 I had quite a collection of mini pine cones that I used to make a couple of these Christmas trees.  They are a perfect size to fill in a tree without creating too much bulk.
Here are some more pine cone crafts that I have found.  The tutorials for these can be found by clicking on the photo.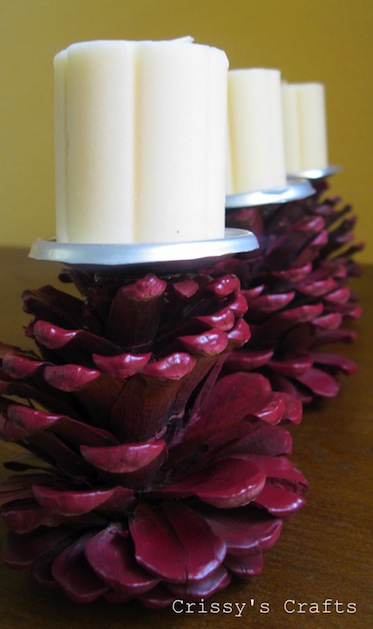 From mini pine cones to large pine cones!  I love the idea of using the larger size for a candle holder.  A little spray paint adds a fun touch!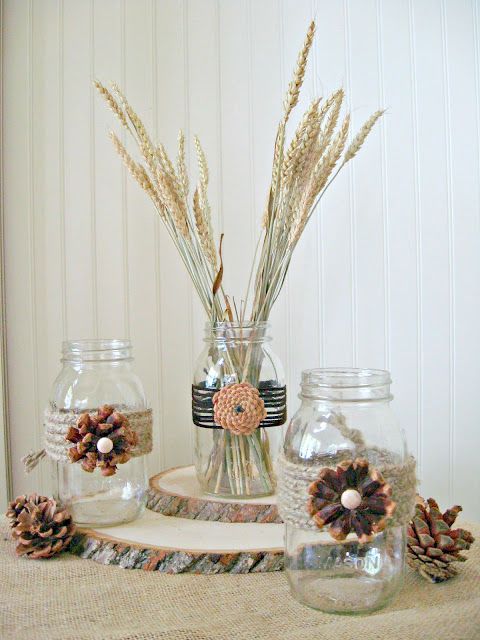 Here is another type of pine cone flower that looks so amazing embellishing a glass mason jar!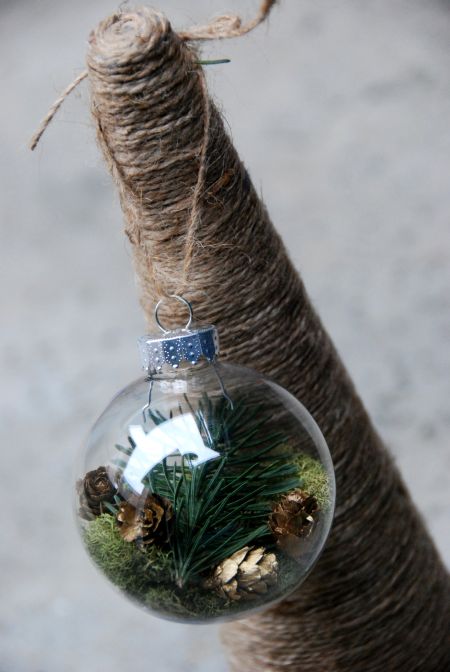 I love this simple idea of filling a clear ornament with some natural elements, including mini pine cones.  You can either use pine cones that you collect or simply purchase a bag of mini pine cones from a craft store.
Happy Crafting!