Whether your home is rustic, modern, farmhouse, or traditional, flower decor works to provide something cheery to your space. I love to get fresh flowers to display throughout my home. However, even wall art, faux flowers, throw pillows and other floral decor will do the trick for adding that cheer. No matter the season, you can enjoy the look of flowers in a variety of ways. Here are some flower decoration ideas you might want to consider.
You can find some of these flower decorations currently for sale at my Society6 shop, RLH Digital Designs. Other flower decorations are things you can make out of unique and uncommon materials. And the rest of the ideas are for displaying fresh or dried flowers in creative ways.
Flower Decorations For Sale
Two of the most popular ways to incorporate floral designs into your home are with wall art, throw pillows, and fabrics on furniture or bedding. Besides those things, you can also find accessories for the kitchen like trays, cutting boards, or dishes. Here are just a few examples of items available in my shop.
Sunflower Canvas Wall Art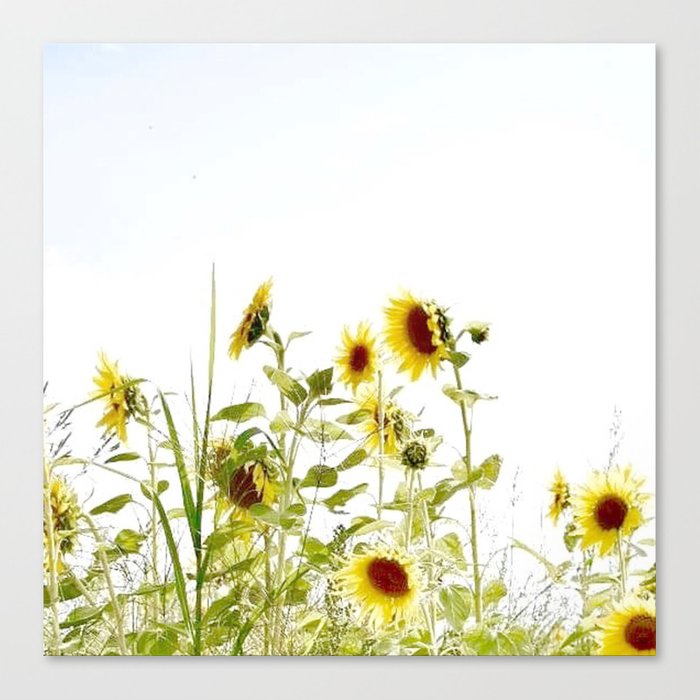 A little cheery wall art helps to keep even the winter season from being too dreary. I especially like yellow for adding a touch of sunshine indoors. A sunflower field is the perfect art for warming up a home.
Rustic Green Poof Floral Pillow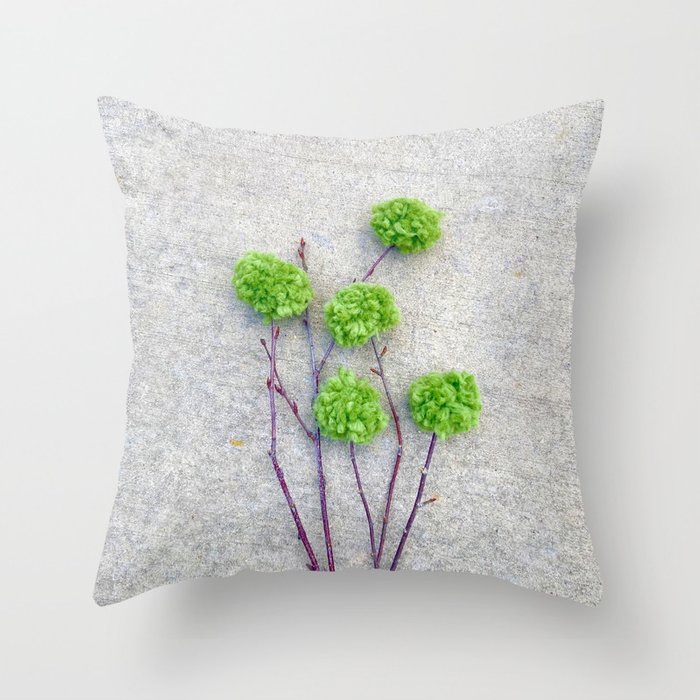 This pillow looks three dimensional but the print is actually flat. No need to worry about being poked with branches are smooshing the fluffy poofs! This is a non-traditional floral design that works well regardless of the season. The branch stems also offer a rustic touch for both a warm and cheery accessory.
Pink Floral Serving Tray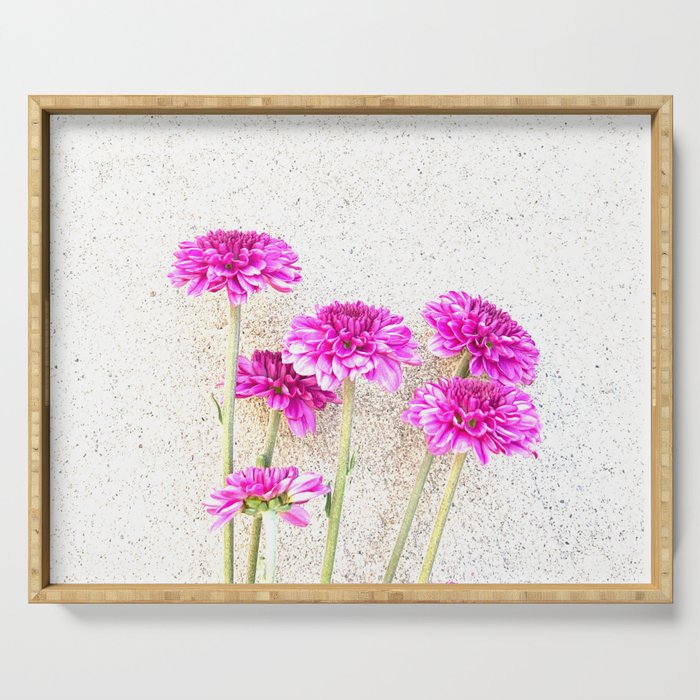 This floral accessory looks like framed wall art but it is actually a serving tray. Although it is also available in prints for the wall. This is a fun way to add some florals to your kitchen.
Hand Drawn Flower Cutting Board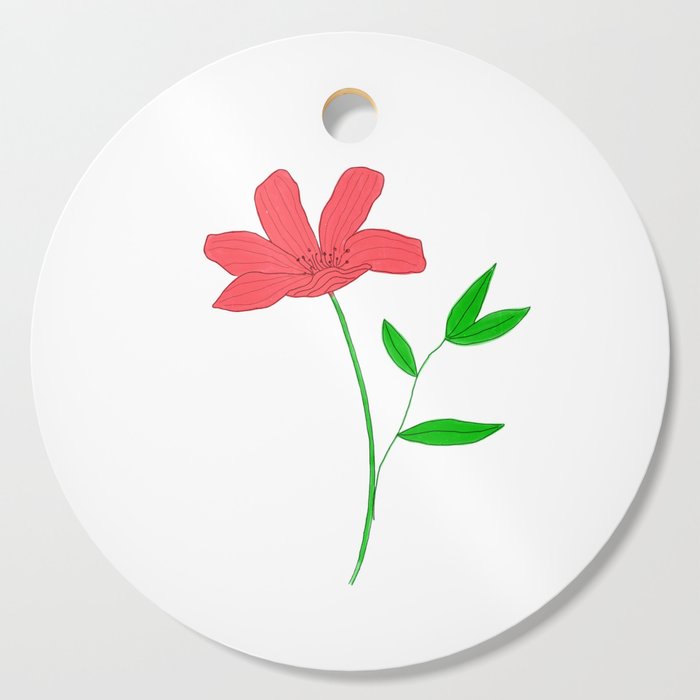 Who doesn't love to display cutting boards in their kitchen? Instead of only displaying plain wood boards, why not mix in a floral one? Layering boards together also creates a nice contrast. See some ideas for decorating with cutting boards in your kitchen and imagine adding in a board with floral decor.
Unique Homemade Rustic Flowers
Another way to get the idea of flowers is to make your own out of common items. When you want something that will last a little longer than fresh flowers, one of these projects is a must try.
DIY Faucet Handle Flowers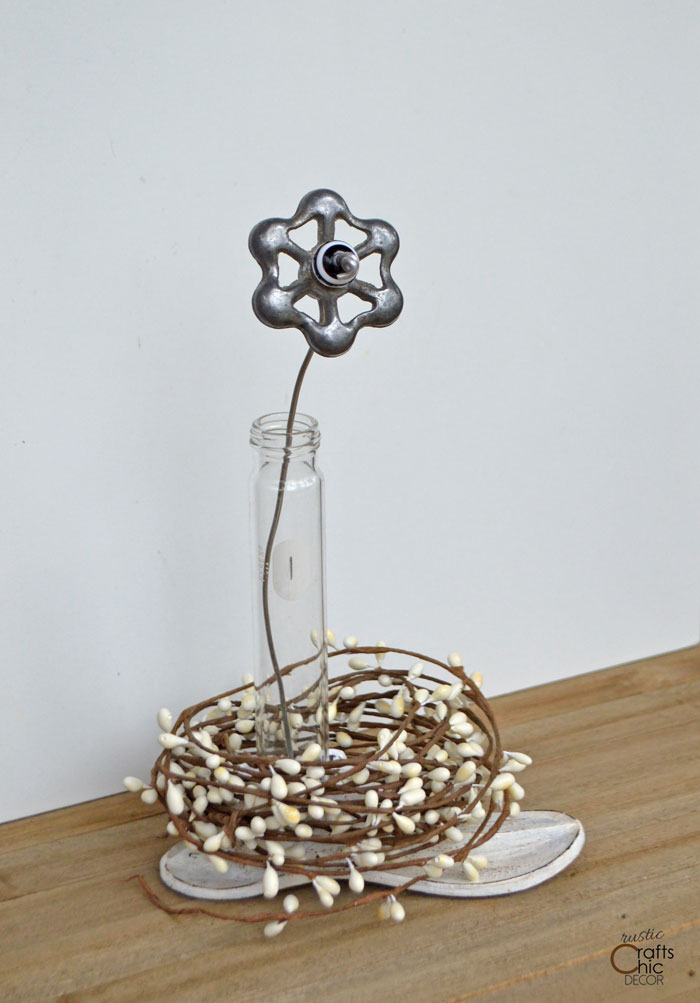 Faucet handle flowers are my favorite faux flower to make. This one is pretty neutral and industrial but you can also use colored faucet handles for a more vibrant look.
DIY Pinecone Flowers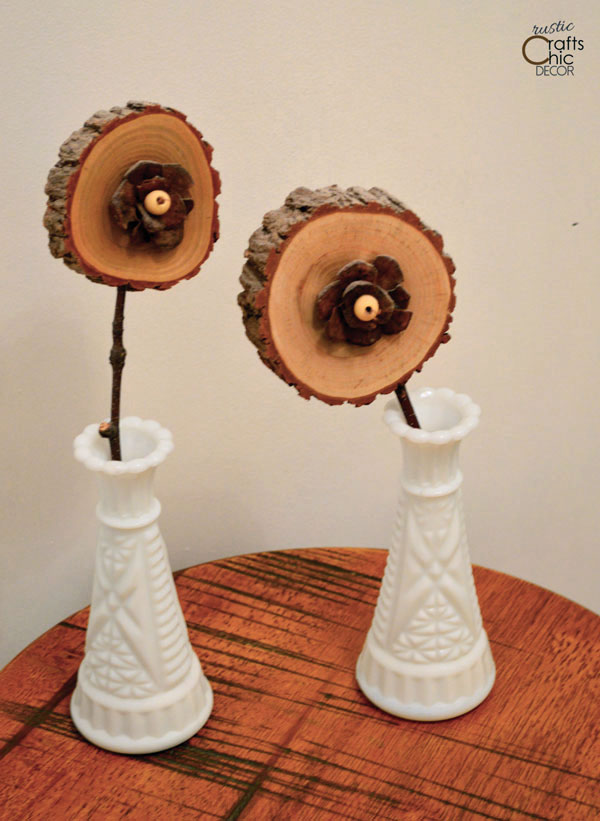 Can you get any more rustic than a flower made from a tree slice, pinecones, and a branch stem? If this rustic look doesn't add enough cheer, then simply add some colorful paint to the tree slice or place the wooden flowers in a colorful vase.
Burlap Flower Decor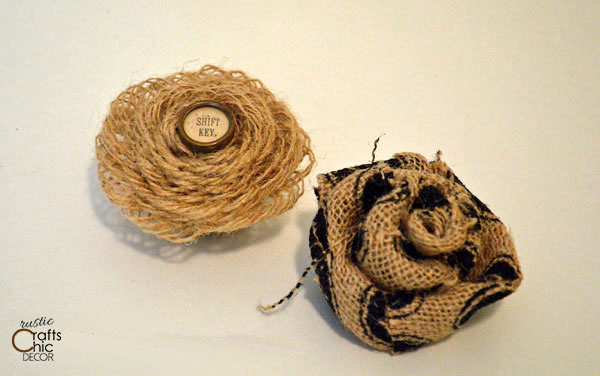 To add a little floral to a variety of different accessories, make your own burlap flowers to adorn anything. Some examples are picture frames, crates, wooden signs, or throw pillows.
Fresh Flower Displays
You absolutely can't beat fresh flowers to brighten up any display. Here are some examples of creative ways to display them.
Combine Flowers With Vintage Decor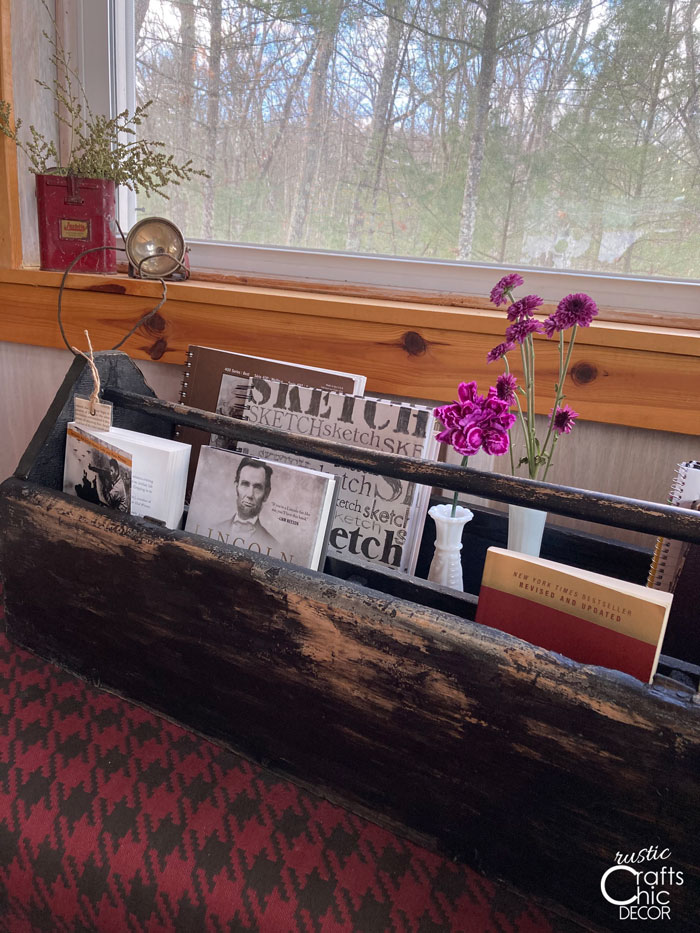 I love the contrast of fresh vibrant flowers with an old distressed wooden toolbox or other vintage container. Think about things like crates, old watering cans, mason jars, or any old vintage container.
Flowers In A Door Basket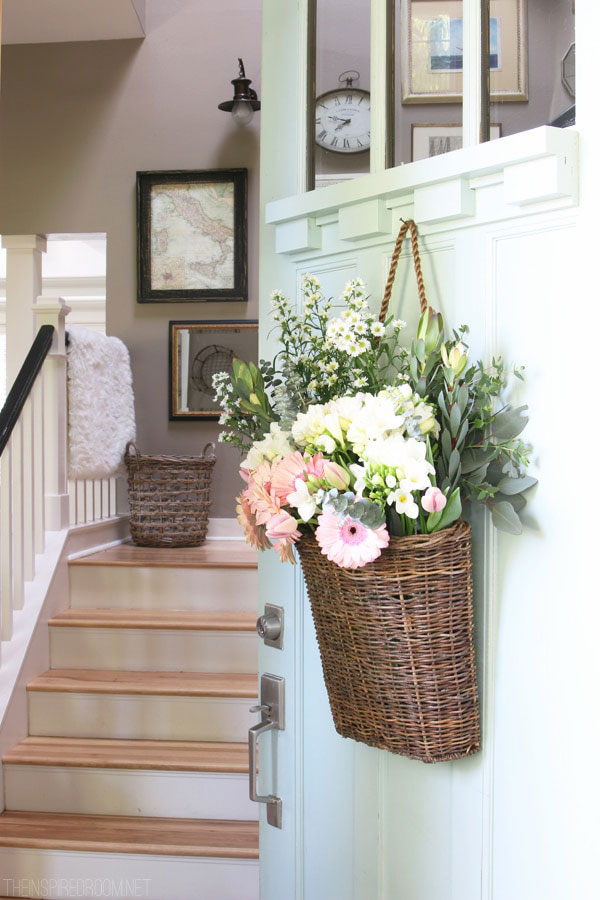 Instead of a wreath, a basket of fresh flowers is great for decorating your door. Use this idea on an exterior door or interior closet or pantry door when the weather outside is cold.
Dried Flower Displays
Finally, you can preserve fresh flowers by drying them. You can create some really interesting flower decorations that will last a long time. Here a couple of fun ideas.
Pressed Flower Candles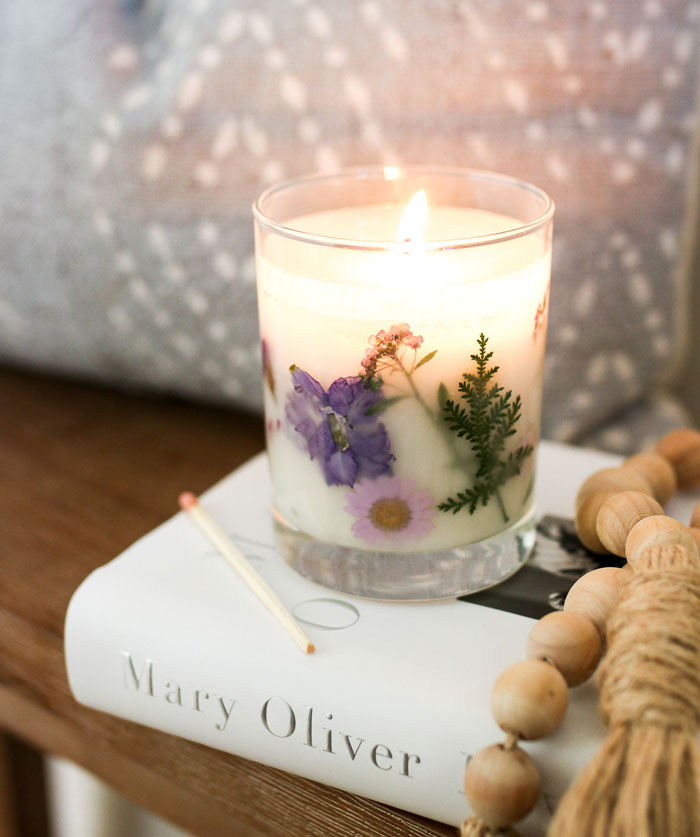 Pressed flowers in a candle make such a pretty decor accessory.
Dried Flower Wreaths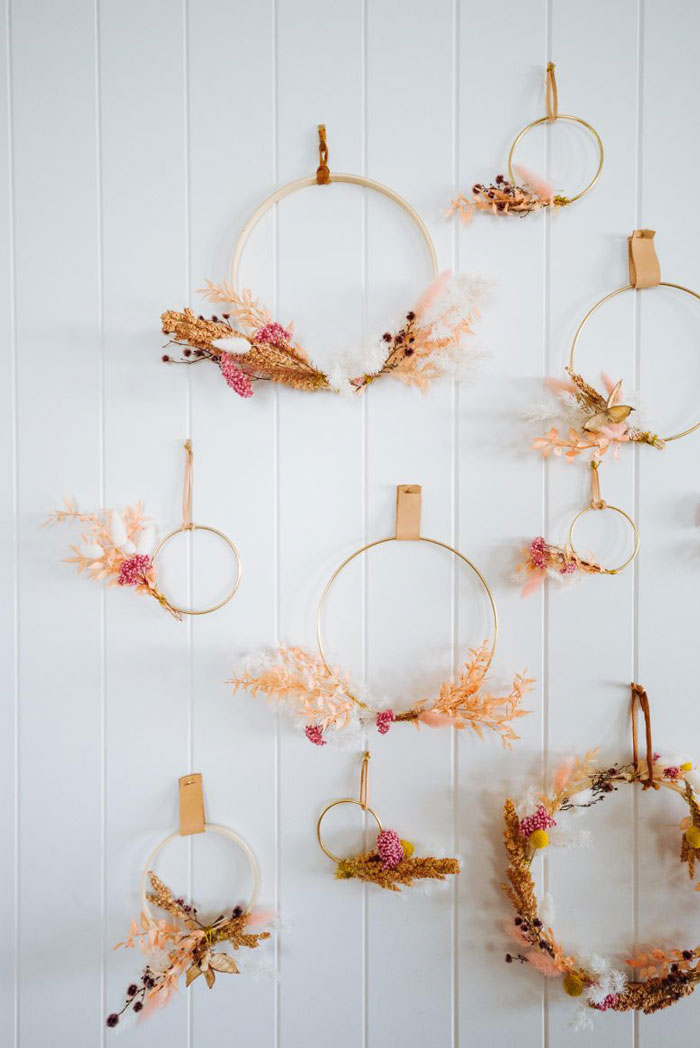 Simple wreaths with dried flowers are quick to whip up and provide a fresh look for your walls.