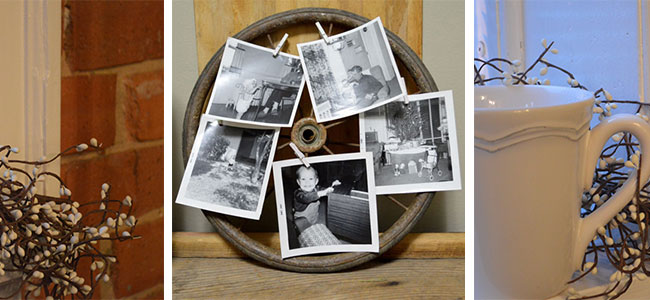 Recycled Glass Vases For Home Decor
I don't know about you but I have gotten quite a collection of glass vases, all the courtesy of my wonderful husband who has brought me beautiful flowers.
The problem is – what to do with all of those vases once the flowers have died…..
Well, don't throw out those perfectly good  vases because I have come up with some ways to make use of them.
First of all, there are many ways you can dress them up and use them in your home decor.  Plus you will be recycling and that is always a good thing.
Here are a few ideas of ways to dress them up and give them new life: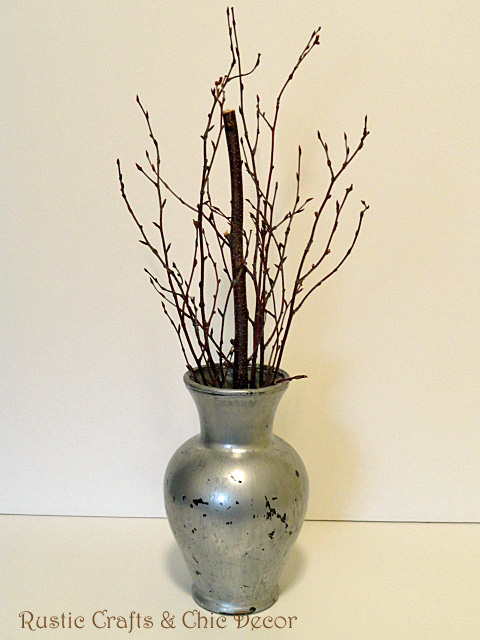 1.  You can always paint the vase to give it a more solid look.  In the picture to the left, I simply painted the vase with a metallic paint and then when the paint was dry I sanded spots off to make it look weathered and old.  Filling the vase with birch branches that have been sprayed with polyurethane added a rustic touch.  It looks totally different then when it was clear glass and used for fresh flowers.  You could go a step further by tying raffia or a bow around the neck of the vase for added appeal.  Try any color or finish to go with your decor style.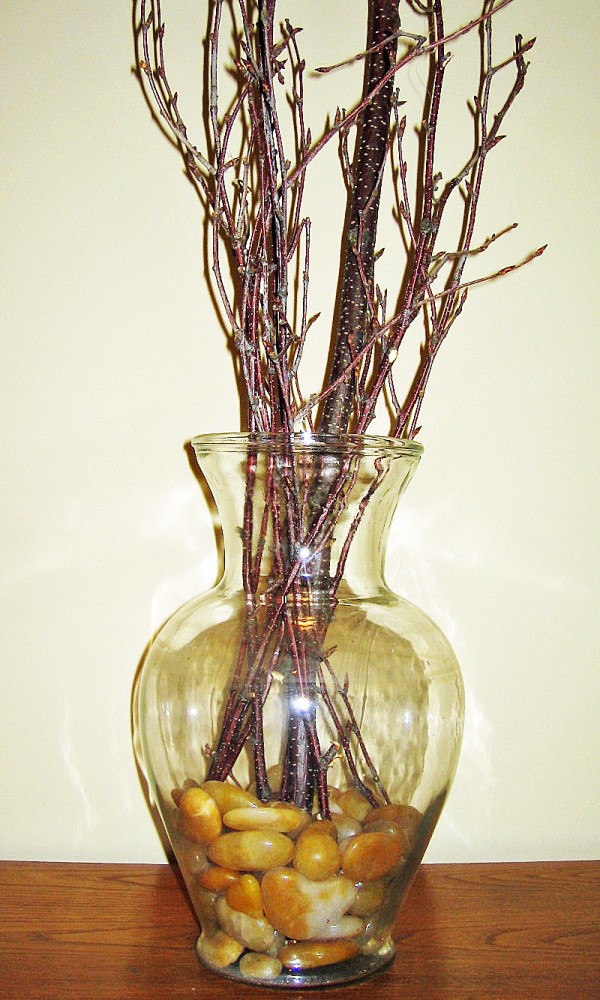 2.  Keep the vase clear and add river rock to the bottom.  Now fill with the same birch branches.  This gives a very elegant and rustic look that looks good in any setting and is super easy to do.  You could use any type of rock or branches that you have available.  I would spray the branches with polyurethane to give them just a little sheen.
3.  You could spray the vase with a textured stone look paint.  Now you end up having a vase that looks  very substantial, just like stone, and yet not too heavy.  There are so many different varieties of stone color and texture spray paints available for several design options.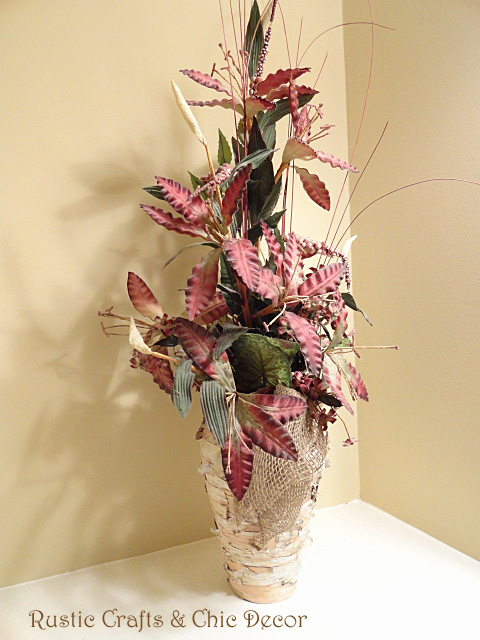 4.  Here is an idea I had done for an old ceramic vase but could be done with a clear glass vase as well.   I wrapped the entire vase in birch bark for a very rustic look.  All you need to do is find some fallen birch logs and start peeling away.  It usually peels fairly easy especially if the log is almost hallowed out to begin with.  Once you have several strips, start applying the birch to the vase using hot glue.  Keep winding all the way up until the entire vase is covered in birch.  Let the loose curly ends hang for it to look natural.
Here is a close up of the bark: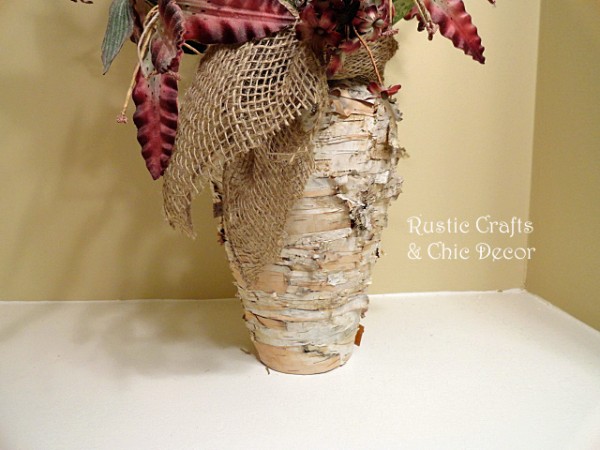 You can also use these vases for storage.  I have used them in my craft room and they have come in quite handy: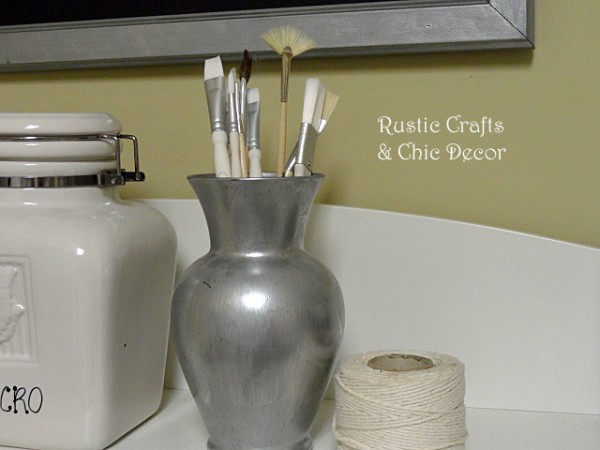 This one was painted and used for paint brushes.
I have also kept some clear to use for storing dowel and candles.   Either way they both make great storage options but keeping the vase clear is easier and allows you to see exactly what is in the vase, especially if the items don't extend over the top.
If you have come up with a unique idea for reusing a clear glass vase, I would like to hear about it.  Leave me a comment to share your ideas!
Happy Decorating!